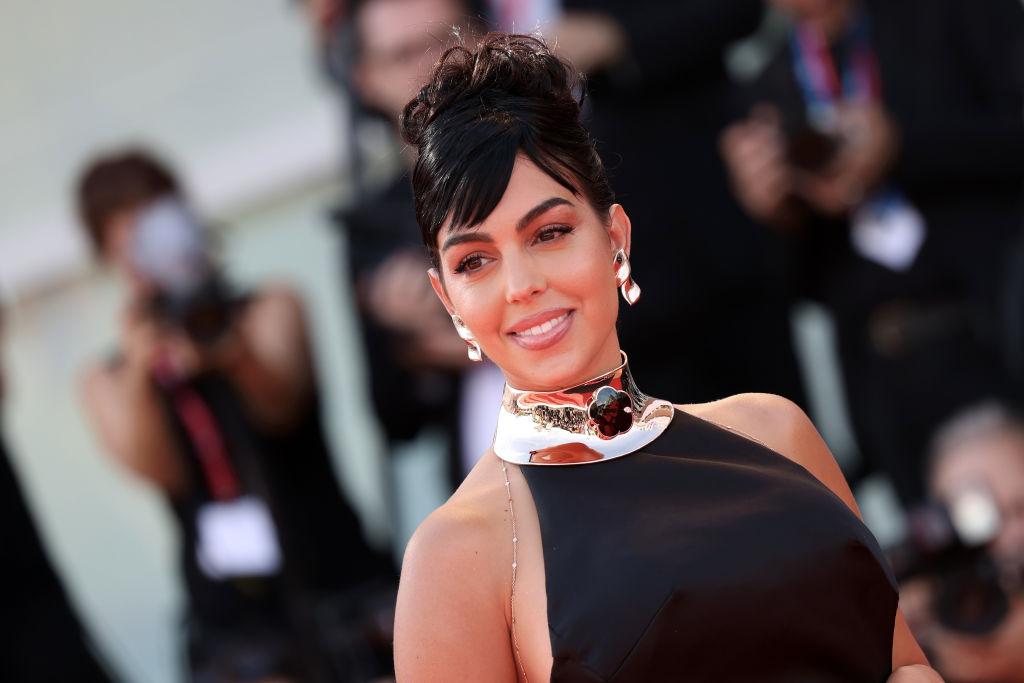 Cristiano Ronaldo's Wife Is an Instagram Bombshell
Cristiano Ronaldo is easily one of the most famous soccer players in the world. The Portuguese player is a forward for his national team, in what could be the 37-year-old's last FIFA World Cup. Despite recent controversy surrounding his dismissal from Manchester United, his wife, Georgina Rodríguez is sticking by his side.
Here's everything you need to know about the model, dancer, mother, and wife of a soccer legend.
Article continues below advertisement
Georgina Rodríguez is a model and frequently posts snaps on her Instagram
Georgina Rodríguez is a 28-year-old Spanish model and dancer. Being married to Instagram's most followed man means that Georgina has been able to acquire nearly 40 Million followers of her own. The lavish lifestyle that she shares on Instagram is a far cry from her humble beginnings.
Georgina grew up in a small Spanish town and started her career as a luxury sales assistant in Madrid. While working for Gucci, Georgina became Ronaldo's personal shopper while he was rising up the ranks of soccer. The two started dating and in her Netflix series, I am Georgina, the model explained that she would get to work in a bus and then be picked up by Ronaldo in his Bugatti.
Article continues below advertisement
Cristiano Ronaldo and Georgina Rodríguez have five children, though they shared a recent tragedy
Although the happy couple has been together since 2016, they haven't tied the knot. However, in that time Cristiano Ronaldo and Georgina Rodríguez have had five children together, showing just how serious their relationship is. Here's a rundown of their children:
Cristiano Ronaldo Jr., born June 17, 2010, is named after his father and is the couple's first child. Now 12 years old, he plays soccer just like his father.
Eva Maria and Mateo Ronaldo are twins born via surrogate in June 2017.
Alana Martina has born in July 2017, just a few weeks after the twins.
Article continues below advertisement
In October 2021, Ronaldo announced that the couple was expecting twins, Bella and Baby Ángel. In April 2022, they shared the tragic news that Ángel, a boy, had died.
"It is with our deepest sadness we have to announce that our baby boy has passed away. It is the greatest pain that any parents can feel," Ronaldo wrote. "Only the birth of our baby girl gives us the strength to live this moment with some hope and happiness."
"We are all devastated at this loss and we kindly ask for privacy at this very difficult time. Our baby boy, you are our angel. We will always love you," he concluded.
In an interview with Piers Morgan, Ronaldo shared just how difficult the death had been on the couple: "[Georgina] arrived home and the kids start to say where's the other baby, where's the other baby?"
"The kids start to say 'Mom, where is the other baby….' " he added. "After one week I say, 'Let's be upfront, and let's be honest with the kids, let's say that, Ángel, which is his name, he go to the Heaven.'"
Though Ángel will always be a member of the family: "The kids understand, we had shouts around the table and they say 'Daddy I did this for Ángel' and they point to the sky. Which I like the most because he's part of their lives. I am not gonna lie to my kids, I say the truth, which was a difficult process."