Some of President Joe Biden's Own Employees Believe He is Too Old to Run for Second Term: Report As the 80-year-old President Joe Biden bids for a second term, his team is aware that he will be unable to campaign and rule as effectively as a younger leader. Politico columnist Jonathan Martin reported on Monday about some of the advice given to the president by his Democratic supporters. Martin discussed Biden in his writing, "He simply does not have the capacity to do it, and his staff doesn't trust him to even try, as they make clear by blocking him from the press."
Also Read: Jill Biden Was "Shocked" to See Republicans Supporting Donald Trump Despite Indictments
Martin called the 2024 elections "extraordinary" and further stated in his column, "Biden refuses to accept his capacity to do the job. The oldest president in history when he first took the oath, Biden will not be able to govern and campaign in the manner of previous incumbents....Biden's bid will give new meaning to a Rose Garden campaign, and it requires accommodation to that unavoidable fact of life."
Biden was spared a busy campaign schedule during the 2020 election cycle because of the COVID-19 outbreak and his commitment to social isolation. However, the Democrats are pushing him to think outside the box this time.
---
More than 400 staff in the Joe Biden administration have signed an letter demanding a ceasefire in Gaza.

Two officials who led outreach efforts for the letter told NBC News that the letter was first circulated about two weeks ago, and it has gained the signatures of some senior…

— Kyle Anzalone (@KyleAnzalone_) November 14, 2023
---
An August survey by the Associated Press-NORC found that 7 in 10 respondents believe Biden is too elderly to be president successfully. Even among Democrats, the statistics were worrisome - 69% believed he was too elderly. Among all individuals, 26% said they thought of phrases like "old" or "outdated" when they heard the name "Biden," while 15% said they thought of words like "slow" or "confused" when they heard the name.
Also Read: Donald Trump Calls 'Crooked' President Joe Biden a 'Destroyer' of American Democracy in Iowa Speech
Donald Trump, Biden's most likely opponent in 2024, is only three years younger than he is. The public, however, does not have the same high opinion of the 77-year-old ex-president. Only half of those polled agreed that he is too old to be president. When asked to make associations between words, just 1% linked Trump's age to other characteristics, and 3% linked him to being sluggish and confused. His issue was unique in the sense that the general people linked him to criminal activity and graft.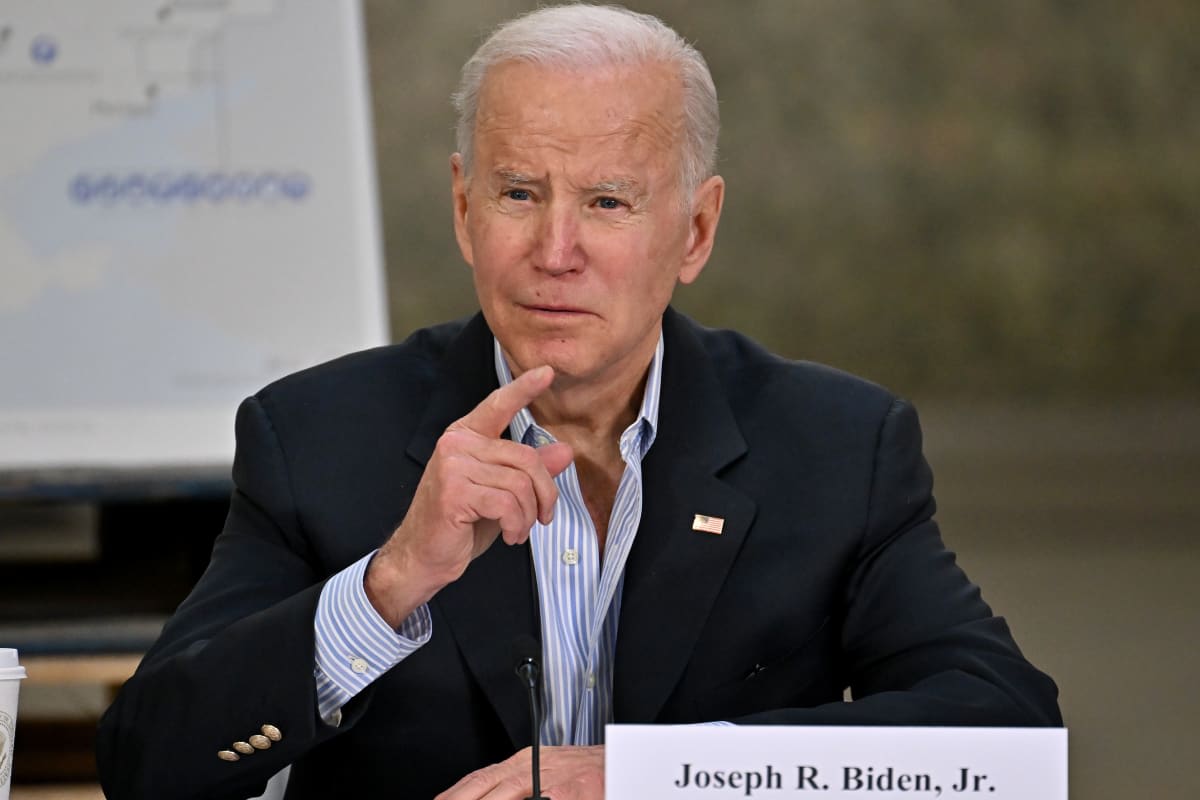 Also Read: When an Angry Jill Biden Said Kamala Harris Should 'Go F–K Herself' for Debate Attack on Joe Biden
As per a recent report by The Hill, Polling data released this week revealed that former Vice President Joe Biden and current President Donald Trump are practically even among young voters. According to a poll conducted by the New York Times and Siena College on Monday, Biden and Trump are almost equal among voters under the age of 30. On the other hand, 45 percent of voters under the age of 30 support Trump, according to a study conducted by Emerson College published last month.
Some progressive organizations, such as March for Our Lives, GenZ For Change, and the Sunrise Movement, warned in an open letter to Biden. They penned down, "We write to you to issue a very stark and unmistakable warning: you and your Administration's stance on Gaza risks millions of young voters staying home or voting third party next year. We are pleading with you to use every tool available to you to broker a ceasefire, now, and to revive the peace process." It continued, "As we write this, over 1,400 Israelis, 10,000 Palestinians in Gaza, and 100 Palestinians in the occupied West Bank have been killed. We came of age during two decades of endless war that cost thousands of American lives and millions of lives around the world. We know that the longer you allow the siege of Gaza to continue, the greater the risk of this spiraling into a broader regional conflict, potentially pulling U.S. troops into combat or occupation. This would be both a moral and political disaster."
More from Inquisitr
Gavin Newsom Says He'd Rather Vote for Joe Biden at 100 Than Ron DeSantis At Any Age
Mike Pence Allegedly Considered Skipping Biden's Jan. 6 Certification: "Too Hurtful to My Friend [Trump]"