Matthew Perry's Autopsy Results Suggest No Trace of Fentanyl or Meth Overdose in His System The unexpected departure of Matthew Perry, renowned for his role in Friends has left the world mourning for his soul. Perry, at the age of 54, met a tragic end on Saturday, October 28, when he was found in his hot tub unconscious at his residence in California. Tests have denied the involvement of fentanyl or meth overdose per TMZ. The update left fans in respite who were questioning substance abuse to be behind Perry's untimely demise.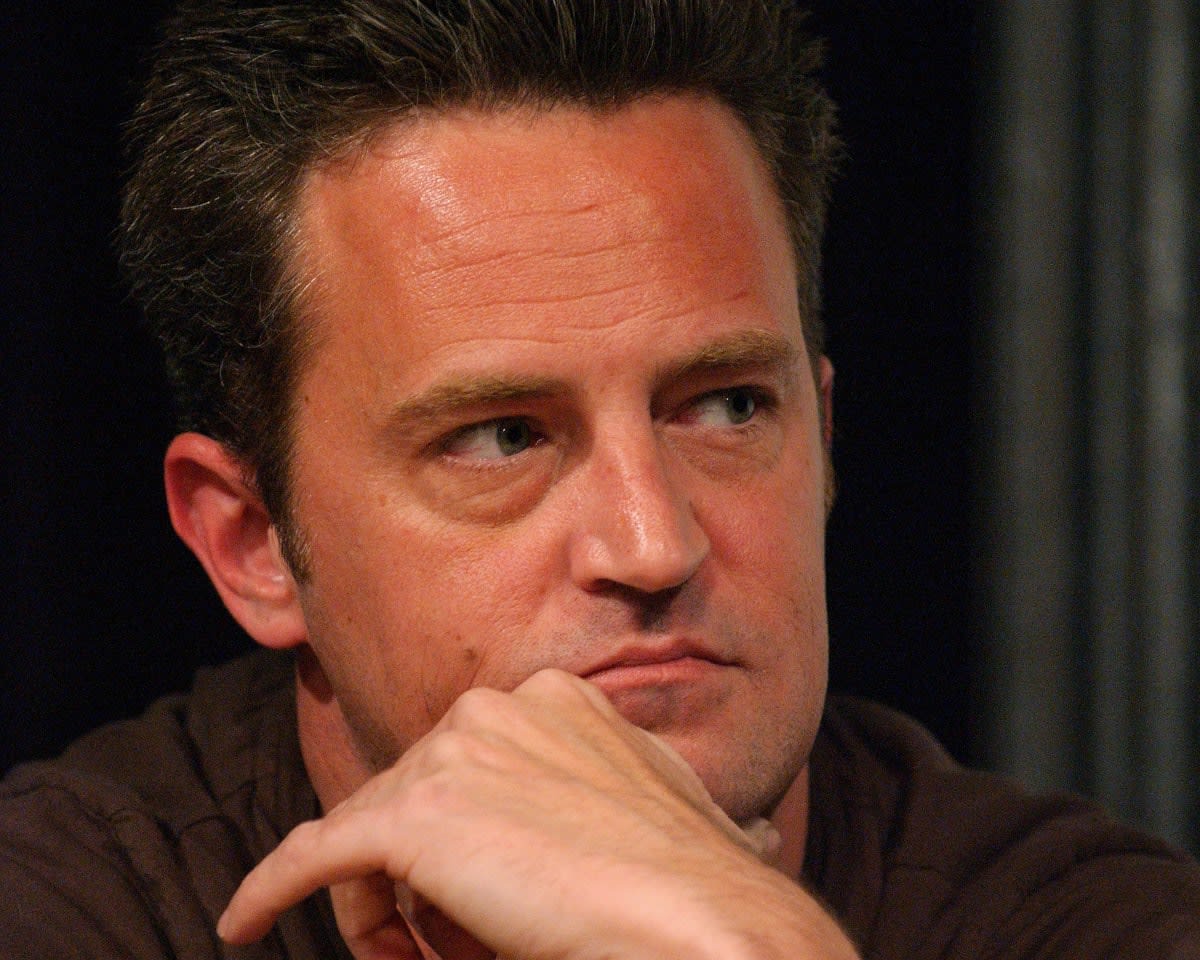 Also Read: Sean Penn Sparks Controversy With His Insensitive Remark in Response to Matthew Perry's Demise
According to early reports, the presence of prescription medications at the scene has been noted, and this detail is set to undergo a comprehensive examination as part of the routine review procedure. However, a complete report of the exact reason behind his death might take four to six months. The investigation, led by LAPD Capt. Scot Williams of the Robbery Homicide Division, remains ongoing, with authorities maintaining an open-minded approach until the final examination is concluded. Williams emphasized that while the cause of death may remain elusive for some time, there is currently no suspicion of foul play.
In the wake of Perry's passing, his Friends co-stars expressed their profound grief through a joint statement. The statement per PEOPLE read, "We are all so utterly devastated by the loss of Matthew. We were more than just cast mates. We are a family. There is so much to say, but right now we're going to take a moment to grieve and process this unfathomable loss." It further read, "In time we will say more, as and when we are able. For now, our thoughts and our love are with Matty's family, his friends, and everyone who loved him around the world."
Also Read: Jennifer Aniston Promotes Mental Health Support in Recent Post after Matthew Perry's Death
In his memoir, Friends, Lovers, and the Big Terrible Thing, released just a year before his passing, Perry peeled back the layers of his life, revealing the toll of going in and out of rehab, even amidst the pinnacle of Friends fame. The actor disclosed spending a staggering $7 million, later revised to $9 million, on treatments and surgeries in his relentless pursuit of sobriety. In an interview with The New York Times, Perry candidly shared the magnitude of his journey, stating, "I've been in a mental institution, gone to therapy twice a week for thirty years, been to death's door." Despite the financial toll, Perry emphasized that the creative experience of being on Friends and the substantial earnings likely saved his life.
---
8. Perry experienced acute pancreatitis in 2000, causing him to lose more than 20 pounds and necessitating abdominal surgery. In 2011, he revealed that he had forgotten three entire years of filming Friends due to substance abuse. pic.twitter.com/LRMp020qIh

— Stu Madre (@Macher_Kisqu3ya) October 29, 2023
---
Also Read: Courtney Cox Does the 'Turkey Head' Dance of Thanksgiving From 'Friends' in Honor of Matthew Perry
Perry also made sure that his stardom lent a helping hand to those suffering from drug abuse and leading lives in rehab. One of his notable real estate investments was a house in Malibu, which was transformed into a sober living facility named Perry House in 2013. However, he sold it two years later while admitting his dedication to relocating the facility for those fighting alcohol addiction.
More from Inquisitr
5 Huge Revelations From Matthew Perry's Memoir 'Friends, Lovers, and the Big Terrible Thing'
Here's How Matthew Perry's Unpopular Memoir Earned Him This Amount Through Huge Readership