Lisa Kudrow Pens Farewell Note For 'Friends' Co-star Matthew Perry: "My Muscles Ached..." Lisa Kudrow, renowned for her character Phoebe Buffay on the NBC sitcom Friends, remembered her co-star and close friend Matthew Perry. Perry, known for his role as Chandler Bing, passed away on October 28th in unforeseen circumstances, as he was found lying unconscious in his pool and was declared dead at the hospital, reported LA Times.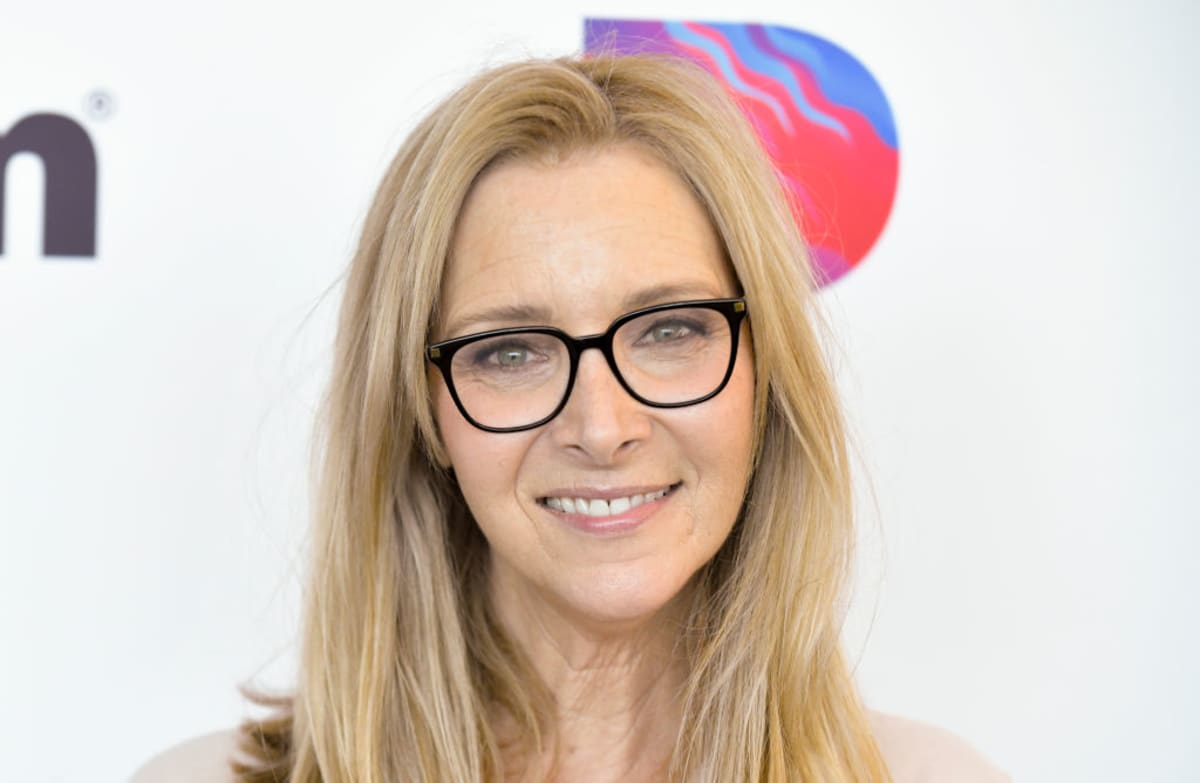 Also Read: Sean Penn Sparks Controversy With His Insensitive Remark in Response to Matthew Perry's Demise
Ever since the news came to light, the Friends cast was shocked. However, they later shared a joint statement, and lately, the stars have shared their tribute to their dear friend. The emotional farewell post by the 60-year-old actress left her fans and followers speechless with her heartfelt words of appreciation. Accompanied by a photo of the two together, Kudrow expressed her gratitude for the time she spent with Perry before his passing.
The caption of the Instagram post recounted the journey from shooting the pilot of Friends, originally titled Friends Like Us, to the exhilarating moment of the show getting picked up and the subsequent NBC Upfronts. Kudrow went beyond the professional dynamics with Perry; she wrote, "Shot the pilot, Friends Like Us, got picked up then immediately, we were at the NBC Upfronts. Then…You suggested we play poker AND made it so much fun while we initially bonded. Thank you for that. Thank you for making me laugh so hard at something you said, that my muscles ached, and tears poured down my face EVERY DAY."
---
View this post on Instagram
---
Also Read: Jennifer Aniston Promotes Mental Health Support in Recent Post after Matthew Perry's Death
She continued thanking Perry in her post, writing, "Thank you for your open heart in a six way relationship that required compromise. And a lot of talking. Thank you for showing up at work when you weren't well and then, being completely brilliant. Kudrow signed off by reminiscing the emotional connection the two shared beyond the sets of Friends, "Thank you for the best 10 years a person gets to have. Thank you for trusting me. Thank you for all I learned about GRACE and LOVE through knowing you. Thank you for the time I got to have with you, Matthew."
---
View this post on Instagram
---
Also Read: Courtney Cox Does the 'Turkey Head' Dance of Thanksgiving From 'Friends' in Honor of Matthew Perry
While the on-screen relationship between Phoebe Buffay and Chandler Bing may have been underrated, Kudrow and Perry's off-screen connection shone brightly, as evidenced by this touching tribute. Actor Matt LeBlanc also shared a heart-wrenching tribute to his old friend Perry in an Instagram post. The Friends star, popular for his role as Joey Tribbiani, shared a series of photos and moments of fun shared by the star cast together. LeBlanc expressed his sorrow, stating, "Matthew. It is with a heavy heart I say goodbye. The times we had together are honestly among the favorite times of my life." LeBlanc conveyed the honor he felt sharing the stage with Perry and the privilege of calling him a friend.
More from Inquisitr
5 Huge Revelations From Matthew Perry's Memoir 'Friends, Lovers, and the Big Terrible Thing'
Here's How Matthew Perry's Unpopular Memoir Earned Him This Amount Through Huge Readership