Kim Kardashian and Malika Haqq Visit Prison to Raise Awareness, "I Want to Teach This to My Boys" Kim Kardashian continued her dedicated journey in prison reform in a recent Keeping Up With the Kardashians episode. She visited Pelican Bay Prison in Northern California with Malika Haqq. The reality star, aged 43, and her friend Haqq, 40, were on a mission to raise awareness about prison reforms in the state, as reported by US Weekly.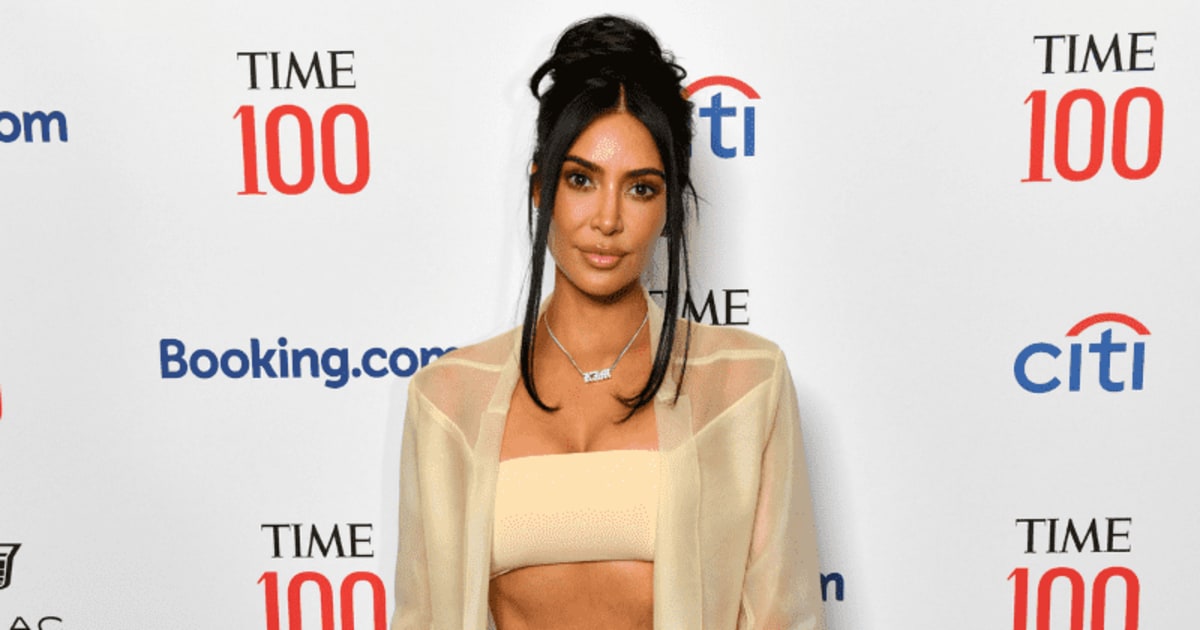 Also Read: Fans Praise Kim Kardashian on Social Media for Introducing Daughter North West to Rapper Sexxy Red
Kim's relentless commitment shed light on her dedication to uplifting the marginalized through her celebrity status. Khloe Kardashian, Kim's younger sister, encouraged her move and even wished to watch her run for the presidential election. Khloe shared in a confession, "I just feel like Kim can tell me tomorrow she's running for president, and I'm like, 'All right, girl, do your thing.' For Kim, it's just like another day." The family's acceptance and encouragement have certainly shed light on the Kardashian-Jenner clan's immense support for each other.
Kim confessed during the episode to her friend Haqq that prisons are supposed to be correctional places and not torture houses for inmates. She highlighted this by saying, "Malika always asks me about the work that I do, and she's like a really empathetic person, and I think that she would have a lot to say and has a great platform. And I'm just grateful that a new group of people gets to hear and be inspired," as she expressed her gratitude.
---
View this post on Instagram
---
Also Read: Kim Kardashian Sparks Controversy as Fans Decode 'Secret Intention' Behind North West's Met Gala Prep
During their journey to Pelican Bay Prison, Kim and Malika engaged in a candid conversation in the backseat of a car. Malika expressed feeling a bit nervous about the visit, to which Kim reassured her. Kim shared her previous experiences with Haqq and how they changed her perspective on humanity and its limitations within the cells. Addressing Malika's concerns, Kim also said, "They're just like us. They might have made some, like, choices that we wouldn't have, or, like, just some really bad circumstances that, like, things like this, I take and I'm like, 'OK, this is what I want to teach our boys.'"
---
View this post on Instagram
---
Also Read: Here's Why Kim Kardashian Wanted to Borrow Clothes From Madonna's Classic Wardrobe
Viewers of the reality show have witnessed Kim's transition into the legal realm since registering with the California State Bar in 2018. Despite facing challenges, including passing the "baby bar" on her fourth attempt in December 2021, Kim is resolute in her goal to take the official bar exam in February 2025, demonstrating a steadfast dedication to her burgeoning law career. As a California State Bar member, Kim has captivated audience members with her insight into her expanding legal career. Overcoming challenges, the reality star successfully conquered the First-Year Law Students' Examination, commonly known as the 'baby bar,' on her fourth attempt in December 2021.
Previously, in an unfiltered manner, Kim discussed her struggles as a single mom, igniting conversation about the hurdles of single parenting, even with the help of nannies and chefs. Kim's European adventure with her son Saint and his soccer friends continued in this episode.
More from Inquisitr
10 Times Kim Kardashian and Kanye West's Daughter North West Wowed the Internet
When Kourtney Kardashian Was Criticized for Slapping Kim Kardashian's Friend Jonathan Cheban