Joe Biden and Peter Doocy of Fox News Banter in the South Lawn of the White House About Recent Poll Data Before boarding a chopper to fly to Chicago on Thursday, Joe Biden was asked a few quick-fire questions on the South Lawn related to the 2024 presidential race. As per recent reports, when Peter Doocy of Fox News confronted Biden about Donald Trump's reported polling advantage in swing areas, Biden was quick to 'correct' the record.
Also Read: Donald Trump Calls 'Crooked' President Joe Biden a 'Destroyer' of American Democracy in Iowa Speech
As reported by Radar Online, the President broke off Doocy mid-question and patted him on the shoulder; the two engaged in a lighthearted banter as well. "Why do you think I'll always take your questions?" Biden said cheerfully. Doocy replied, "It's a good one! I've got two good ones! Why do you think it is that people should be more concerned about abortion access than your age?" Biden said that the two are inherently not comparable.
---
Remember that standing punch doll we had in the day that you knock down & it gets right back up? Peter Doocy keep trying to "gotcha" Biden, but Joe's sharper than he gets credit for & responds in a very gentlemanly yet lionish way. And...Joe Biden is winning in 8 out of 10 polls. https://t.co/vs4iVWUada

— Imagine... (@SpeediMart) November 9, 2023
---
Doocy then asked him, "Why do you think it is that you're trailing Trump in all these swing state polls?," specifically citing a New York Times poll that found Biden could lose in five swing states to Trump in 2024. Biden told him, "Because you don't read the polls! There are 10 polls—eight of them—and I'm beating him in those states. Eight of them. You guys only do two. You guys only do two: CNN and the New York Times. Check it out. We'll get you a copy of all those other polls."
---
YES: Biden just called out Fox News. After Peter Doocy asked Biden about recent polls showing Trump was beating him, Biden said "you don't read the polls! 10 polls, 8 of them I'm beating him." Love this. Fox loves to focus on the bad polls and not the good. Keep calling them out!

— Harry Sisson (@harryjsisson) November 9, 2023
---
Also Read: When an Angry Jill Biden Said Kamala Harris Should 'Go F–K Herself' for Debate Attack on Joe Biden
The surveys were taken between October 22 and November 3, and their findings are the clearest warning yet for Democrats that Biden's re-election effort could be more difficult than anticipated. According to the polls, Trump could easily win the presidency with more than 300 electoral college votes. Polls show that discontent with the economy and Biden's age are the top two reasons why voters in the swing states are turning their backs on him—these are the same states that elected Biden to the White House in 2020.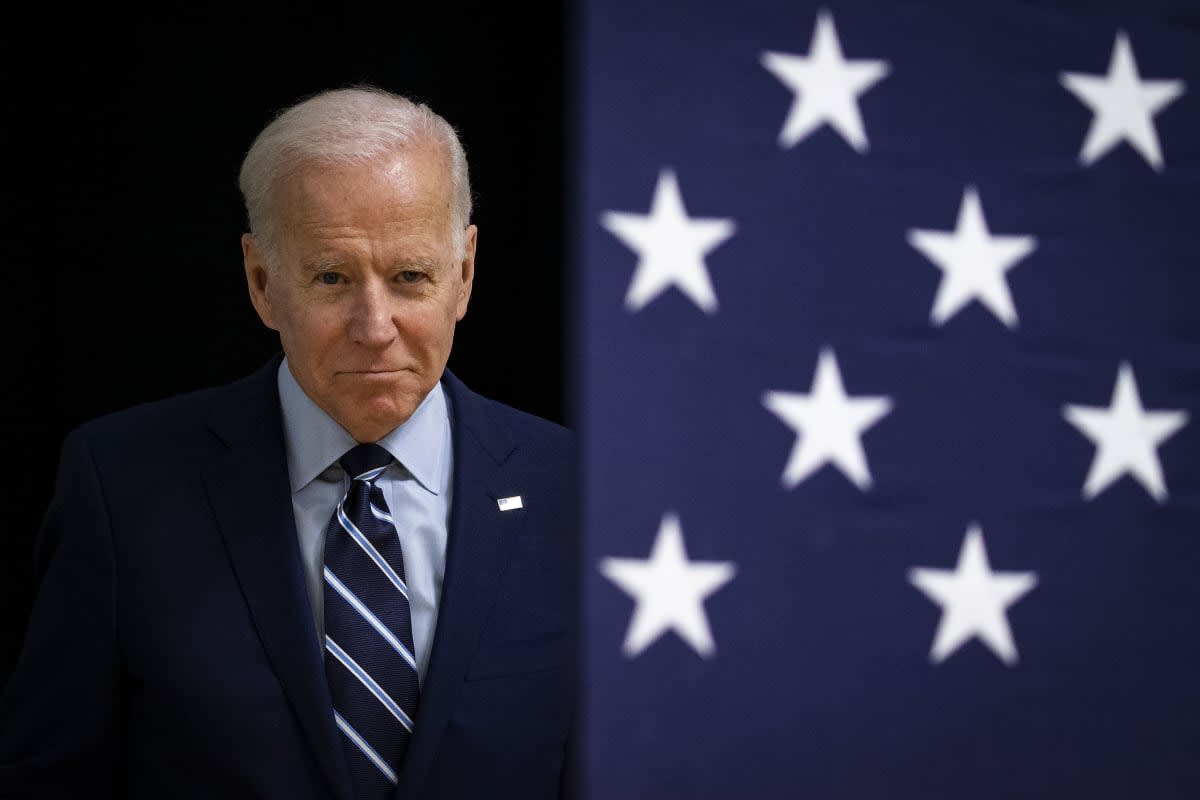 Also Read: Gavin Newsom Says He'd Rather Vote for Joe Biden at 100 Than Ron DeSantis At Any Age
Another recent CNN survey found that Trump would beat Biden in a 'hypothetical rematch.' The survey conducted by SSRS shows former President Trump leads Joe Biden by a razor-thin margin of 49% to 45% among registered voters. According to reports from the outlet, the survey shows a dramatic drop in support for Biden across several key demographics who were formerly his strongest supporters. Younger voters (those under 35) are split evenly between Trump and Biden at almost 48%. The data reflects that support from political outsiders for Trump is at 45% and for Biden, it is at 41%. Among black voters, 73% back Biden and only 23% back Trump, while among Latino voters, the vote is split 50% to 46%. Among people of color, women like Biden by a 63% to 31% margin, while males are nearly equally divided between Trump and Biden—at 49% to 46%.
More from Inquisitr
Mike Pence Allegedly Considered Skipping Biden's Jan. 6 Certification: "Too Hurtful to My Friend [Trump]"
Fox News Host Jesse Watters Slammed for His Insensitive Comments on Joe Biden