Here's How 'Single' Kim Kardashian Manifesting New Romance, Reveals Major Deal Breaker in Relationship Kim Kardashian is single and ready to mingle, but conditions apply. The mother-of-four has a list of standards her prospect must meet before asking her out. The reality star also mentioned her "major deal breaker" in relationships. Kardashian has been married three times, manifesting her new Mr. Perfect to settle down. Will she find her one true love?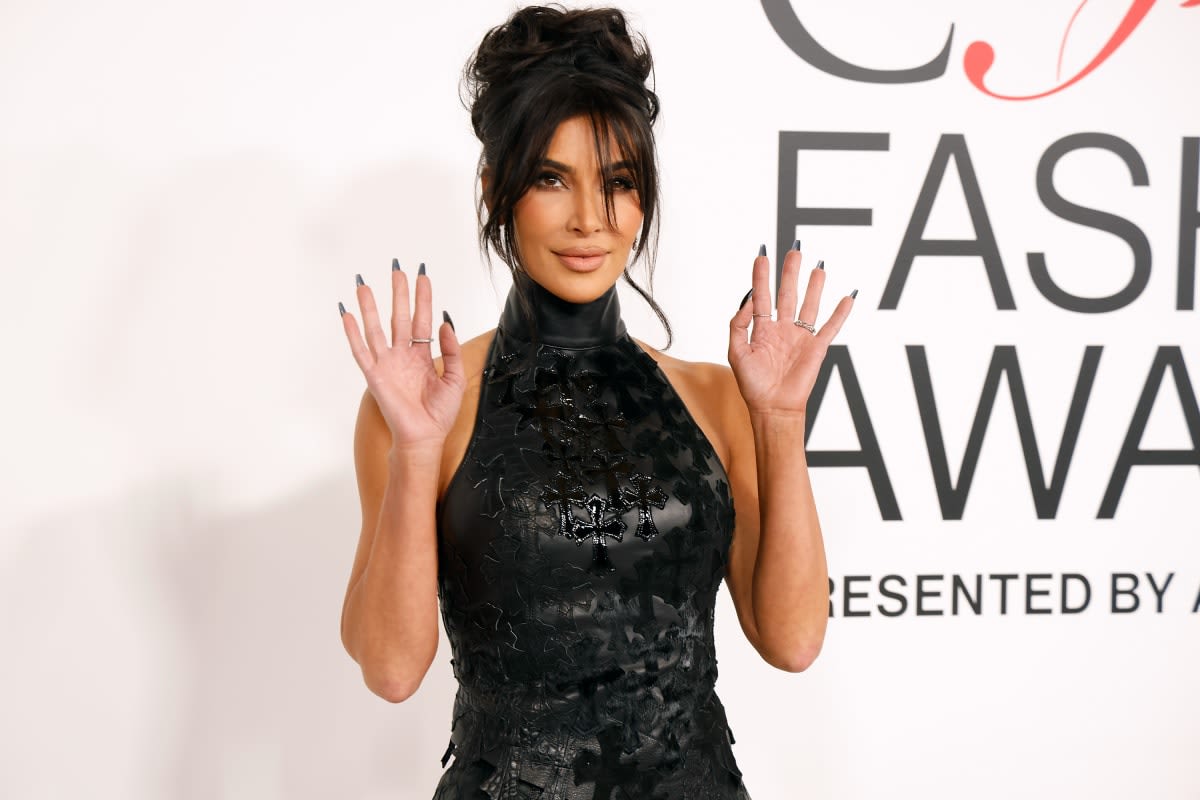 Also Read: Kim Kardashian Criticized Over 'Botched' Lip Filler at Paris Fashion Event: 'Bad Idea'
Recently, The Kardashian alum flew to Las Vegas to attend her longtime hairstylist Chris Appleton's wedding to actor Lukas Gage when Appleton popped "the question" to her on Thursday's episode of their reality drama on Hulu. "So you think you've got one more wedding inside you?" asked the 40-year-old.
The reality star answered, "I don't know. I think I go back and forth. I think that..." to which Appleton interrupted Kardashian and added, "I will say that, as long as I've known you, I feel like this is the best you've ever been." He praised, "You look amazing; you're in control of everything."
---
View this post on Instagram
---
He continued, "You have the kids down, the business down, and I don't know, I just feel like you're in a good place, happy." Kardashian responded, "[I am] in a calm place," adding, "So maybe that's when it's good to invite energy [in]." During a confessional, a producer of their show asked her about her plans to stay committed to "singlehood."
Also Read: Fans Praise Kim Kardashian on Social Media for Introducing Daughter North West to Rapper Sexxy Red
"Where are you in your two years of wanting to be single?" The fashion mogul replied, "Hmm. When did I say that?" she questioned back. "It's probably been a year. OK, so I've got a year to go," the 43-year-old said. "I think that will be really good for me. [I'm] not looking, they seem to find me, but I'm not looking!"
---
View this post on Instagram
---
Also Read: Kim Kardashian Sparks Controversy as Fans Decode 'Secret Intention' Behind North West's Met Gala Prep
The billionaire was aboard her private plane with her team as they headed to Las Vegas. "Kim, how do we make it work when we're busy as hell and traveling around the world to different cities?" Kardashian was asked. The Hulu star confidently answered what truly matters to her.
"I mean, I think you know, as long as you're secure in the things that matter the most, I mean, I could be away months from someone, and it makes the time together so fun and so special," said Kardashian. When pressed to reveal more, the entrepreneur searched through her phone to refer to her ongoing "manifest list" featuring the specifics she's looking for in her next partner.
---
View this post on Instagram
---
Not going into the details, she read some of the qualities like "someone who calms me and drives me wild, no airing out our dirty laundry, a person who accepts you and pushes you to your highest potential," per PEOPLE. However, Kardashian also gave a heads-up before interested men took notes.
"I do think my list is ever-evolving and growing, and I won't stop until he fits every single one of those," she added in her confessional. Despite being divorced three times, Kardashian is a believer in love. "Of course, I would be the Grinch if I didn't," adding, "It's so fun; falling in love is the most fun thing on the planet."
Her divorce from Kanye West was a public affair. During the trying times, a source close to the reality star revealed, "Kim was really supportive of Kanye during his struggle with his mental health. But she knows she has to do the right thing for her kids," reported Page Six. "She just feels she has done everything in her power to make her marriage work."
More from Inquisitr
Here's Why Kim Kardashian Wanted to Borrow Clothes From Madonna's Classic Wardrobe
10 Times Kim Kardashian and Kanye West's Daughter North West Wowed the Internet