Here's Everything Britney Spears Wrote About Ex Justin Timberlake in Her Tell-All Memoir Britney Spears' Memoir: The Inside Scoop on Justin Timberlake's Role in Her Life
Also Read: Britney Spears' Father, Jamie Spears, Underwent a Leg Amputation Due to a 'Terrible Infection'
From first love to heartbreak, Britney Spears has decided to pull back the curtain on her storied romance with Justin Timberlake in her new memoir, The Woman in Me, granting fans an intimate glimpse into the relationship that has defined a generation. The memoir explores the enchanting origins of Spears and Timberlake's love story, from their Mickey Mouse Club days to the heartbreaking split that left her vulnerable and triggered anxieties at the 2007 VMAs just before her performance. So, here is a comprehensive view of all the major milestones of their three-year love tale and the controversies emanating from Spears's tell-all memoir.
1. Spears' First Encounter With Justin Timberlake: Where It All Began
In her mesmerizing memoir, Spears offers a glimpse into her early days in showbiz, tracing her path back to landing a role on The Mickey Mouse Club after a determined second audition. Her journey led her to the enchanting world of Disney World in Orlando, Florida, where her dreams seemingly began to take shape, as per Bustle. While older kids like Keri Russell, Ryan Gosling, and Tony Lucca hold her admiration, it was a young boy named Justin Timberlake who eventually became the center of her story. The memoir takes an enchanting twist as Spears fondly recalls her very first kiss with Timberlake. "Another time, at a sleepover, we played a game of Truth or Dare, and someone dared Timberlake to kiss me," she writes. In the background, the notes of a Janet Jackson song set the stage for that kiss.
Also Read: Britney Spears Is Trying to Mend Family Bonds, Sister Jamie Lynn Is Next After Bonding With Her Mom
2. Reunited on Tour: Spears and Timberlake's Journey with N Sync
Also Read: Britney Spears Marks Her Birthday By 'Hugging it Out' With Her Mom Lynne Spears Amidst Family Feud
Spears' memoir reveals the behind-the-scenes tale of her connection with Timberlake. After their early collaboration on The Mickey Mouse Club, Spears and Timberlake stayed in touch, culminating in her surprise opening act on N Sync's 1998 tour. The intimacy they developed while touring and sharing experiences at such a young age created an unspoken connection. Spears couldn't help but admit, "Pretty soon, I realized that I was head over heels in love with him — so in love with him it was pathetic." Their magnetic attraction was evident, a sentiment even shared by Timberlake's mom. As Spears unfolds her story, she recalls 'N Sync was 'so pimp' — white boys who embraced hip-hop, a distinction that set them apart from other boy bands like the Backstreet Boys. Today also reported how Spears recalls the moments when she felt N Sync might be trying too hard to fit in.
3. Spears' Assertion: Media's Unequal Lens on Her and Timberlake
As Spears's star power grew, she couldn't ignore the contrast in press coverage and treatment compared to Timberlake. With wry observation, she notes, "I had a hard time being as carefree as he seemed. I couldn't help but notice that the questions he got asked by talk show hosts were different from the ones they asked me." She felt baffled by the media's relentless fixation on her body, saying, "Everyone kept making strange comments about my breasts, wanting to know whether or not I'd had plastic surgery." Yet Spears treasures that time as 'very happy,' reminiscing about the beautiful Orlando home she and Timberlake shared. Despite packed schedules, "we'd make time to be home together as often as we could," she pens. She fondly recalls, "...that was a good time in my life, I was so in love with Justin, just smitten. I don't know if when you're younger love's a different thing, but what Justin and I had was special. He wouldn't even have to say anything or do anything for me to feel close to him."
4. Untangling Love's Web: Spears Honest Take on Cheating Scandals and Second Chances
Behind the glitz of fame, Spears candidly unveils a complicated facet of her relationship with Timberlake. She disclosed that she knew Justin had cheated on her 'a couple of times.' In particular, she spoke about photos where he was with a member of the British girl group All Saints, and one of Spears' dancers in Vegas told her that the N Sync member had "gestured toward a girl and [said], 'Yeah, man, I hit that last night." Spears did not disclose which member she was referencing "because she's actually very popular, and she's married with kids now. I don't want her to feel bad. My friend was shocked and believed Justin was only saying it because he was high and felt like bragging." Amidst swirling rumors, Spears responded with grace: "I let it all go, but clearly, he'd slept around." She also confesses her own lapse, recounting a steamy night with dancer Wade Robson in a Spanish bar.
5. Unveiling Spears' Hidden Pain: The Heart-Wrenching Choice to Abort Timberlake's Child
Spears also dived deep into how she got pregnant with Timberlake's child. "It was a surprise, but for me, it wasn't a tragedy. I loved Justin so much. I always expected us to have a family together one day. This would just be much earlier than I'd anticipated. Besides, what was done was done," she writes with remarkable grace. Yet Timberlake's reluctance to embrace fatherhood threw their young love into uncharted waters. Spears ultimately decided, "I'm sure people will hate me for this, but I agreed not to have the baby." This choice set Spears on an unfamiliar path she never envisioned for herself. She writes, "Abortion was something I never could have imagined choosing for myself, but given the circumstances, that is what we did. I don't know if that was the right decision. If it had been left up to me alone, I never would have done it. And yet Justin was so sure that he didn't want to be a father." They carried out the procedure at home, shielded from the invasive lens of fame and even her family.
6. The End of the Road: How Timberlake Broke Up With Her Over Text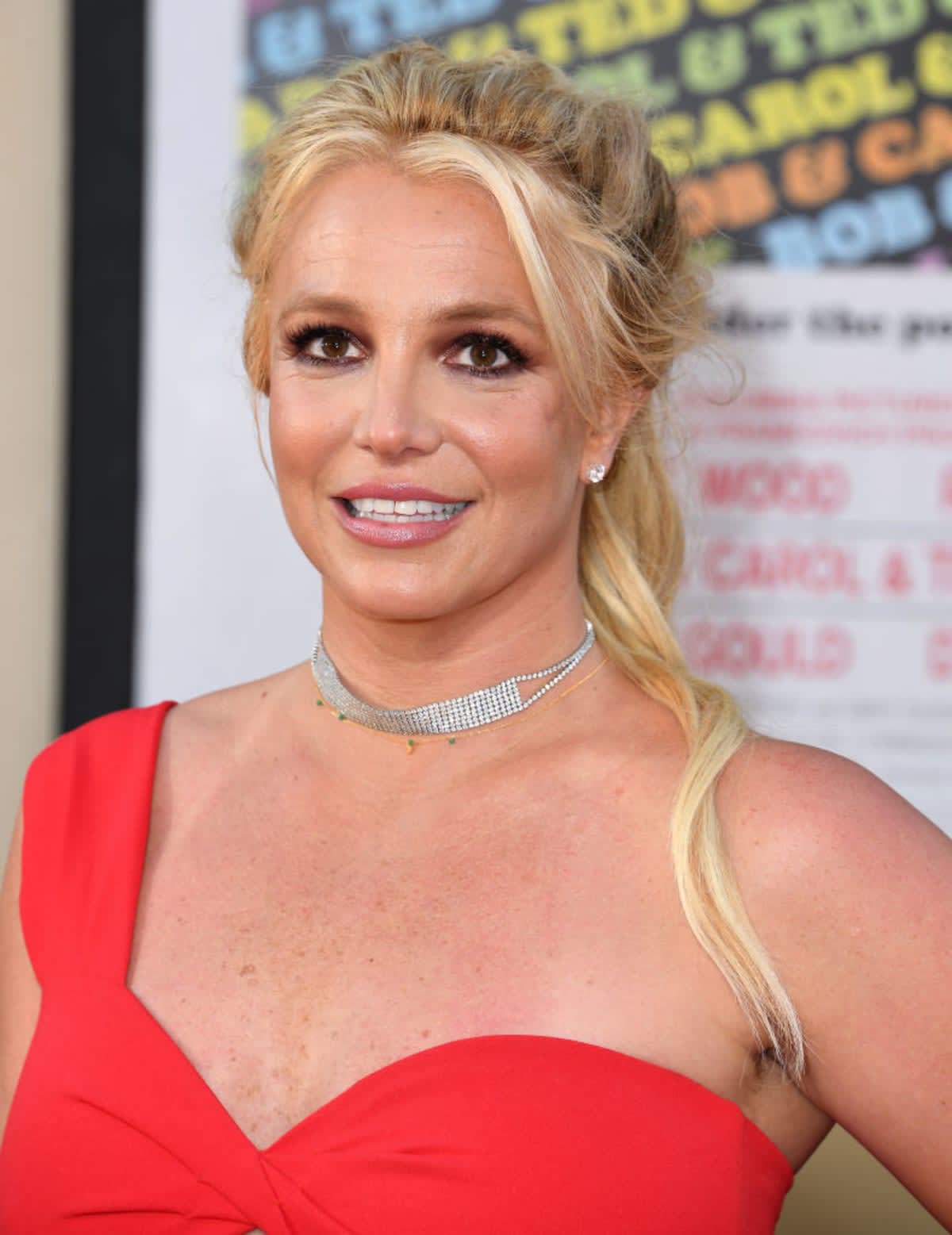 Spears reflects that she 'should have seen the breakup coming,' but she didn't. "When Justin began making his first solo album, Justified, he started being very standoffish with me. I think that was because he'd decided to use me as ammunition for his record, and so it made it awkward for him to be around me staring at him with all that affection and devotion," she writes. "Ultimately, he ended our relationship by text message while I was on the set for the video for the Overprotected remix by Darkchild," she adds. "I was devastated. When I say devastated, I mean I could barely speak for months. Whenever anyone asked me about him, all I could do was cry. I don't know if I was clinically in shock, but it felt that way. Everyone who knew me thought something was wrong with me, really wrong," she writes. Timberlake also visited her in Louisiana with 'a long letter he'd written and framed,' which she still keeps under her bed. 'I can't breathe without you.' Those are the last words in it," she writes. Spears reveals that growing close to Timberlake's family deepened the agony of their breakup.
7. The Aftermath of the Split: How Cry Me a River 'Twisted' the Narrative About Their Romance


Spears also recounted watching Timberlake's Cry Me a River video, where 'a woman who looks like me' betrays him as he wanders rain-drenched in the streets in anguish. Though the media 'vilified' her as a heartbreaker, Spears unveils her reality—she was almost catatonic in Louisiana while Timberlake reveled in Hollywood glamour. The Toxic singer writes, "May I just say that on his explosive album and in all the press that surrounded it, Justin neglected to mention the several times he'd cheated on me? There's always been more leeway in Hollywood for men than for women. And I see how men are encouraged to talk trash about women to become famous and powerful. But I was shattered. The thought of my betraying him gave the album more angst, gave it a purpose: s----talking an unfaithful woman."
8. When Britney and Justin's Worlds Collided: The 2007 Video Music Awards
Spears also recounted her chance encounter with Timberlake backstage at the 2007 MTV Video Music Awards as she took the stage to perform Gimme More. "It had been a while since I'd seen him. Everything was going great in his world. He was at the top of his game in every way, and he had a lot of swagger," she writes. Meanwhile, Spears battled crippling anxiety, feeling unprepared and unhappy with her appearance, anticipating a disastrous performance, as per The Daily Mail. She felt exposed and insecure about her post-baby body after giving birth to two children in two years. "Justin glided down the runway into his performance. He was flirting with girls in the audience, including one who turned around and arched her back, shaking her breasts as he sang to her," she continues. "Then he was sharing the stage with Nelly Furtado and Timbaland — so fun, so free, so light." Spears further contrasts their experiences: "You also don't usually have one of the worst days of your life in the same exact place and time that your ex has one of his best."
More from Inquisitr
Lynne Spears Spotted Buying Things Amid Accusations of Selling Britney's Belongings
Sam Asghari Once Scolded Donald Trump Jr. for Using Ex-Wife Britney Spears' Video for Political Purpose