Here's a Look at Hunter Biden and His Wife Melissa Cohen's Extremely Lavish Lifestyle Living in the spotlight as the son of President Joe Biden, Hunter Biden's life has been marked by a series of triumphs and tribulations. While he and his wife, Melissa Cohen, currently revel in a luxurious lifestyle, Hunter's journey has been fraught with personal tragedies, legal troubles, and political scandals.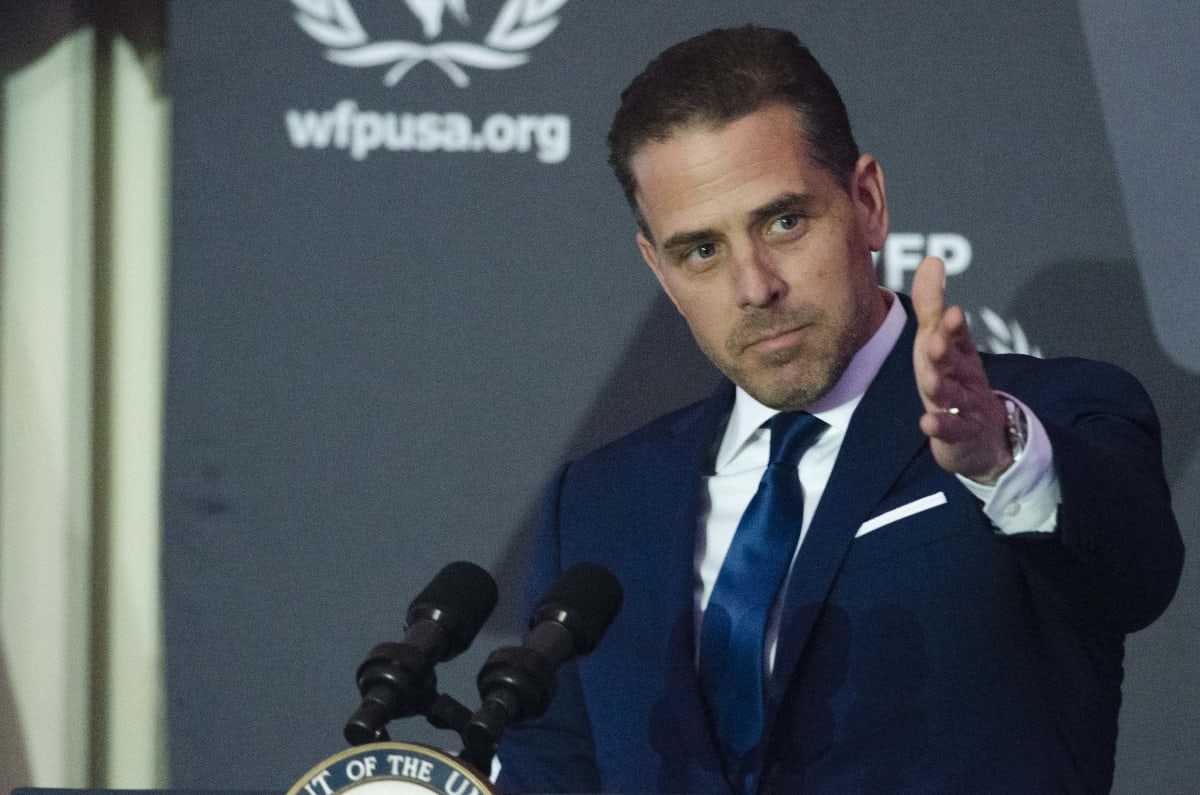 Also Read: When the Bidens Refused to Acknowledge Their Seventh Grandchild for Four Years
In 2019, Hunter found a respite from his struggles when he married Cohen and welcomed a son a year later. However, his personal life continued to be entangled with political controversies. The businessman pleaded guilty to "tax-related misdemeanors" and faced accusations of lying on a firearm purchase application. Most recently, allegations of corrupt business dealings involving both Hunter and his father have surfaced, as reported by ABC.
Amidst the tumultuous backdrop of his personal and political life, the scrutiny extends to Hunter's net worth. Reports per Newsweek have varied, with claims ranging from a $230 million fortune to some websites estimating figures between $1 million and $20 million. Regardless of the actual amount, Hunter and Melissa Cohen find themselves living a life of opulence.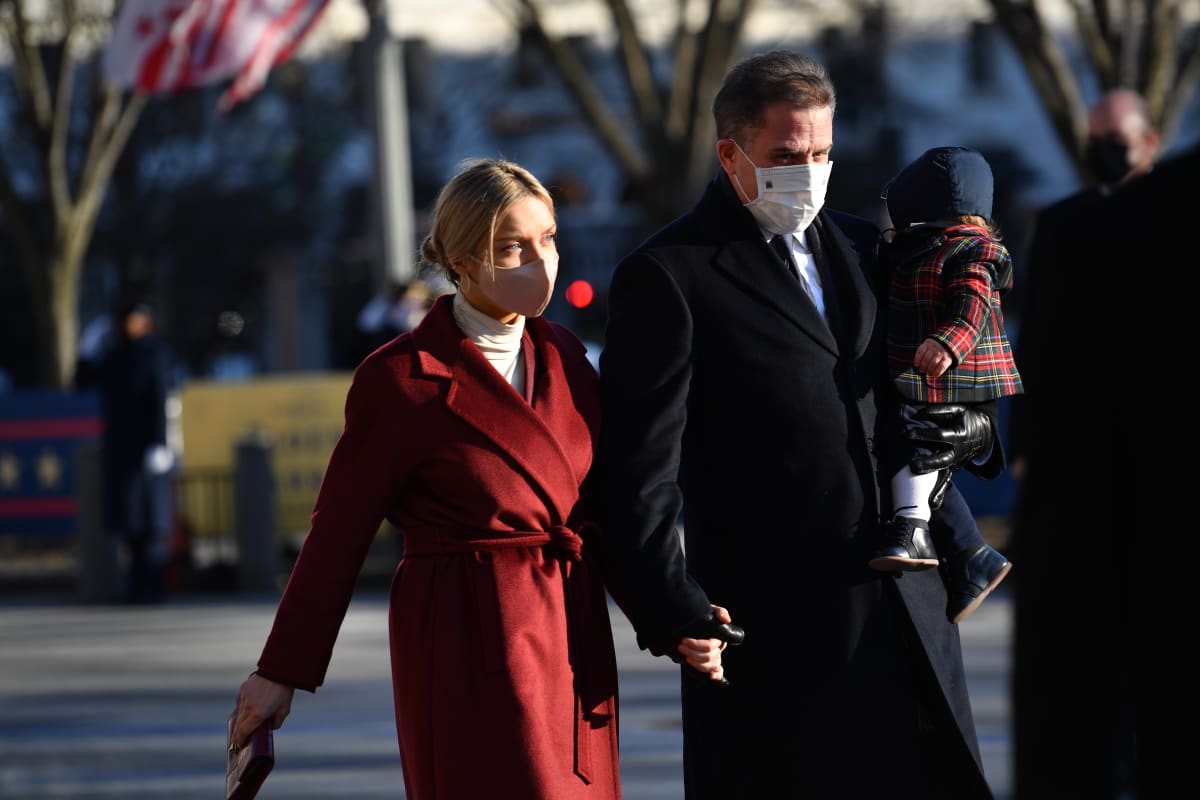 Also Read: When Joe Biden Revealed He Proposed To His Wife Jill Biden Five Times Before Getting A 'Yes'
Hunter and Melissa's opulent lifestyle is exemplified by their residence choices in the exclusive enclave of Malibu. In 2021, Hunter opted to rent a lavish $3.34 million home featuring four bedrooms, 2.5 bathrooms, and a spacious 3,000 square feet of living space in close proximity to the beach. The jaw-dropping monthly rent for this luxurious abode was a staggering $20,000, per New York Post.
According to Daily Mail, this relocation was part of a pattern, as the couple has reportedly changed residences four times in as many years, all within the glamorous confines of Malibu. Their most recent rental, a $4 million property with three bedrooms and three bathrooms, commands a monthly price tag of nearly $16,000. This upscale dwelling offers enticing perks, including a hilltop vantage point overlooking the Pacific Ocean, a magnificent kitchen, and a guest studio designed to accommodate the needs of the Secret Service.
Also Read: Hunter Biden Requests Judge to Subpoena Former President Donald Trump and Ex-DOJ Officials
---
EXCLUSIVE: Hunter Biden moves into $15,800-a-month Malibu home as Secret Service hunkers down across the road in taxpayer-funded crash pad

When Hunter moves, his Secret Service detail has to pick up stakes as well. They have landed a home across the street at $16,000 per month –… pic.twitter.com/NsMFGIkV1X

— 🇺🇸 Larry 🇺🇸 (@LarryDJonesJr) August 25, 2023
---
Even casual outings for the couple come with a hefty price tag. Melissa Cohen demonstrated this when a routine visit to Starbucks in 2021 resulted in a bill of nearly $300, per Nicki Swift. The specifics behind this substantial expense remain unclear, but it showcases the couple's penchant for indulgence.
Despite being embroiled in high-profile scandals, Hunter managed to escape the stress with a lavish vacation to Lake Tahoe in August 2023. The couple, accompanied by their extended family, including President Joe Biden, stayed at an $18 million mansion owned by billionaire climate investor Tom Steyer.
---
Trafficker-in-Chief Joe Biden and family including Hunter have been vacationing at billionaire Tom Steyer's Lake Tahoe home.

The Podesta E-mails revealed that on April 11, 2015, Jim Steyer wrote to John and his wife, Mary Podesta, cc'd with Tom Steyer in an e-mail with the… pic.twitter.com/PGhTpIwAo3

— LIZ CROKIN (@LizCrokin) August 20, 2023
---
Whether it's a casual coffee run or a planned vacation, Hunter Biden and Melissa Cohen seem committed to a life of extravagance, leaving no expense spared as they navigate the challenges and privileges that come with their prominent positions.
More from Inquisitr
Donald Trump Mocks Joe Biden's 'Spoiled' Children During Furious Campaign Rally in Florida
Hunter Biden Files Defamation Suit Against Trump Ally for 'Outrageous' Bribery Claims Against Him