Here Are 5 Celebrities Who Babysat for Other Celebrities' Children Star-studded childcare services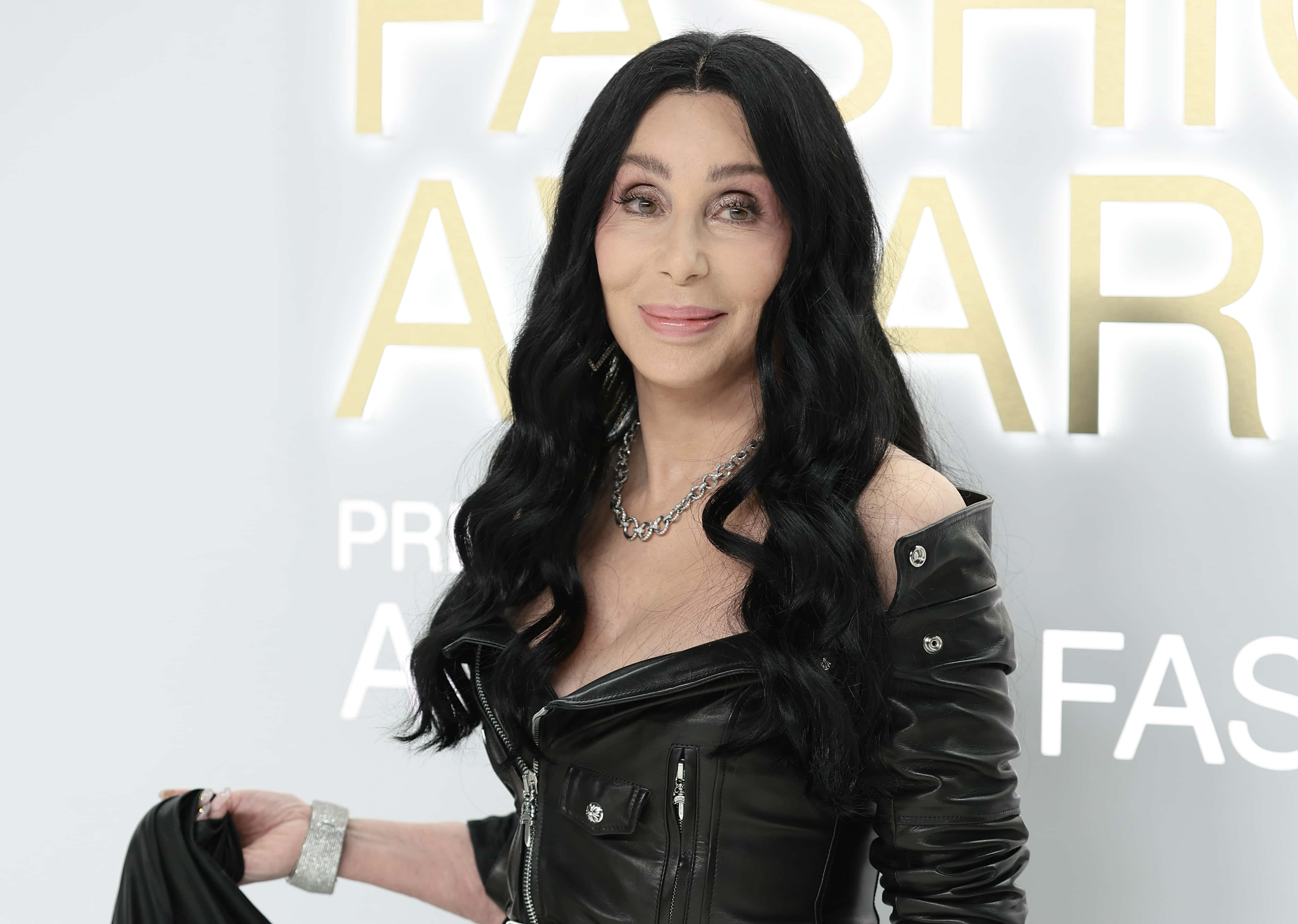 Also Read: Paris Hilton Was 'Scared' To Change Baby Phoenix's Diaper For The First Time
It's common for celebrities in the glitzy Hollywood scene to provide their star-studded childcare services to other A-listers. Some of the top personalities in the business have taken on the role of babysitter behind the scenes, demonstrating the sincere love and camaraderie that these well-known figures have. Here are five lesser-known but endearing tales of adored celebs who have provided exceptional babysitting for the babies of their fellow celebrities - and sometimes even upcoming stars! The enduring generosity of Jennifer Garner, the ageless charm of Cher, and the nurturing touch of Selena Gomez—these heartwarming stories show a side of celebrity that exists outside of the red carpet, in the living rooms of some of the most recognizable names in entertainment.
1. Jennifer Garner
Though Garner didn't exactly raise a future celebrity, she did watch after Stephen Colbert, an established star. When the late-night talk show host met Garner on Spin City in 1996, he mentioned that he and his wife were seeking someone to help with their kid; Garner volunteered to take on the duty between auditions. "She was such a peanut," she recalled of Colbert's daughter during an appearance on the host's show, The Late Show with Stephen Colbert. "She was really smart. She was very verbal and she was precocious and adorable. And I remember the two of us, like, going into your drawers and trying on your clothes."
Also Read: 'Teen Mom' Star Ryan Edwards Looks Agitated During a Court Appearance in New Video
2. Bethenny Frankel
Also Read: Check Out 11 Of The Most Bizarre And Fascinating Hollywood Conspiracy Theories Of All Time
Frankel was Kathy Hilton's personal assistant long before she started her Skinnygirl company. As such, the Real Housewives of New York star was responsible for watching Hilton's children, Nicky and Paris. "Part of the job became coming, in my Ford Probe, to get you and Nicky from Lycée, this sort of fancy French school," said Frankel on her podcast, per PEOPLE. "And I remember, we'd go with Kyle [Richards] to the Mobile Mart or the gas station after. And I would take you guys ice skating. Do you remember that? Because you were young." Paris responded, "Yes," with a laugh.
3. Cher
Red Hot Chili Peppers frontman Anthony Kiedis revealed in his biography Scar Tissue that he had a special childhood experience that included his very famous babysitter, Cher, back when he was only 13 years old. Cher also babysat Jennifer Aniston, unofficially, Aniston recalled on Live with Kelly and Ryan last year, per Vanity Fair. "Well I went to high school with Chaz and amongst our group of, our gaggle, we would always go to her house because it was nice. It was Cher."
4. Selena Gomez
During an Instagram Live event with American Express Business in July 2022, singer Jessica Simpson disclosed that her daughter Maxwell Drew had a really cool first babysitter, per PEOPLE. "I was sad when Maxwell got to go to her first concert ... Olivia Rodrigo she went to," Simpson said, opening up about her famous chaperone. "Selena Gomez was her babysitter ... She met a really good friend of Selena's little sister, so Max got to go to her first concert," she shared. Though Simpson had hoped Maxwell's first concert would be one she performed in, she felt the invitation was too fantastic to pass up. "But she's 10 years old, she's got to see a live show. So thank you Olivia Rodrigo for that show. And thank you Selena for being a great babysitter," she thanked Gomez.
5. Michael Bolton
Back when Bolton was the American Idol alum Paula Abdul's babysitter, he would sing a 7-year-old Abdul to sleep, per Entertainment Weekly. Years later, Bolton would request that Abdul choreograph his tour, which she would do. As for how Bolton fared as the famous singer-dancer's babysitter? "He'd never want to help me with my homework. He would only just want to jam with the rest of the musicians in the building that I lived in," Abdul opened up in an interview with Jimmy Kimmel, per Ace Showbiz.
More from Inquisitr
Trouble in Paradise: Cardi B and Offset Share Cryptic Posts and Unfollow Each Other on Social Media
13 Fascinating Facts About Beyoncé and JAY-Z's Multitalented Young Daughter Blue Ivy