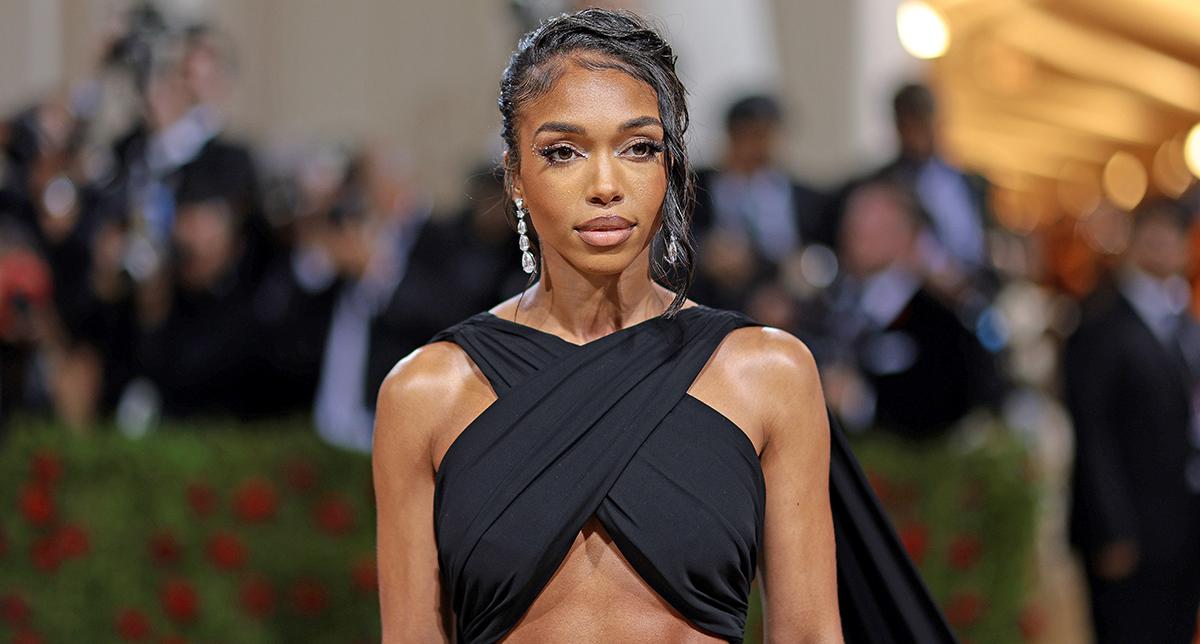 Steve Harvey's Daughter Is a Model Who Dated Michael B. Jordan
Steve Harvey is America's dad, having been the host of the gameshow Family Feud for over a decade. But unfortunately for America, Harvey already has his hands full, with seven children of his own. Perhaps the most well-known of his children is Lori Harvey, a model, and CEO of a cosmetic brand.
Here's everything you need to know about Steve Harvey's daughter, Lori Harvey.
Article continues below advertisement
Lori Harvey is the adopted daughter of Steve Harvey
Steve Harvey became a father to so many children during three different marriages. During his first marriage with Marica Harvey, which lasted from 1980 to 1994, the couple welcomed twins, Brandi and Karli, in 1982. Later, they welcomed their son, Broderick, in 1991.
Article continues below advertisement
After Steve and Marica split, the former married Mary Lee Harvey. The couple welcomed their son, Wynton, in 1997. Their marriage ended in 2005, after nine years together.
In 2007, Steve married his current wife, Marjorie Harvey. The two blended their large families together, with Steve adopting Morgan, Jason, and Lori. According to Distractify, it's unclear who Lori Harvey's biological father is, but she seems to have found a loving dad in Steve.
Lori Harvey dated Michael B. Jordan but the two have since split up
Up until quite recently, Lori Harvey had been dating actor, director, and producer Michael B. Jordan. However, the two broke up in June 2022 after dating for around a year.
In December, Jordan told the Hollywood Reporter that he "finally found what love was" during the relationship.
Article continues below advertisement
However, Jordan seems to hold some resentment over the split. During an episode of Saturday Night Live the actor said that the Drake and 21 Savage album 'Her Loss' was "relatable."
"Ladies and gentlemen", Jordan said. "Presenting your musical guest for the evening, Drake and 21 Savage performing a song off of one of the most relatable albums of all time, 'Her Loss'."
Article continues below advertisement
Now, Lori Harvey seems to be focusing on modelling and her cosmetics brand
As far as we can tell, Lori hasn't made any public comments about her previous relationship. Judging by her Instagram profile, which has over 4.8 million followers, she's far too busy focussing on her modeling career and cosmetics brand. She's recently worked with brands such as Dolce & Gabbana, Burberry, and Michael Kors.
Article continues below advertisement
Her cosmetics brand, SKN by LH, "was developed with soothing ingredients to gently promote cell turnover and hydrate the skin without stripping it of essential oils," according to VOGUE.
"The three main ingredients that I have in the majority of my products are vitamin C, hyaluronic acid, and niacinamide, because they have amazing benefits," Harvey told the publication. "They help with hyperpigmentation, dark spots, and firming—and just work really well together."
"It's definitely going to give more of a hydrated feel, definitely more glowy, but it won't be super dewy to the point of oily," she added. "Just super hydrated, super moisturized, and radiant."