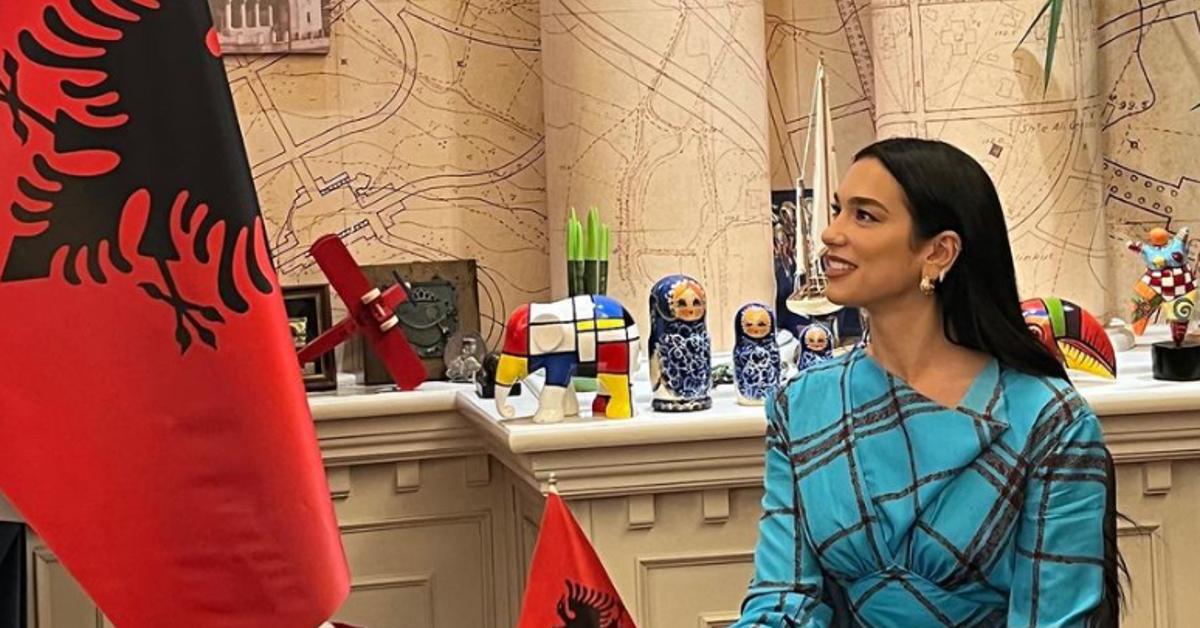 Dua Lipa Looks Stunning as She Becomes Albanian Citizen, Celebrates Country's Independence
Dua Lipa has never shied away from her Albanian heritage, which the pop star has mentioned several times over the course of her career. Her parents immigrated from Pristina, Yugoslavia to London, where the singer was born, granting her UK citizenship, but she now has the paperwork that proves she can officially call two nations her home.
Article continues below advertisement
Dua is ending her future nostalgia show with a final performance in Albania's capital city, Tirana, at the Sheshi Skënderbej venue on November 28, 2022, which happens to coincide with 110 years of Albanian independence. During her visit to the Eastern European nation, Lipa met with President Bajram Begaj and the city's mayor, Erion Veliaj.
During their meeting, Dua was granted official Albanian citizenship in a publicized ceremony that was recorded and uploaded to the pop star's Instagram accounts. In two separate posts, Dua was surrounded by the country's trademark red flag with its black, double-headed eagle.
Article continues below advertisement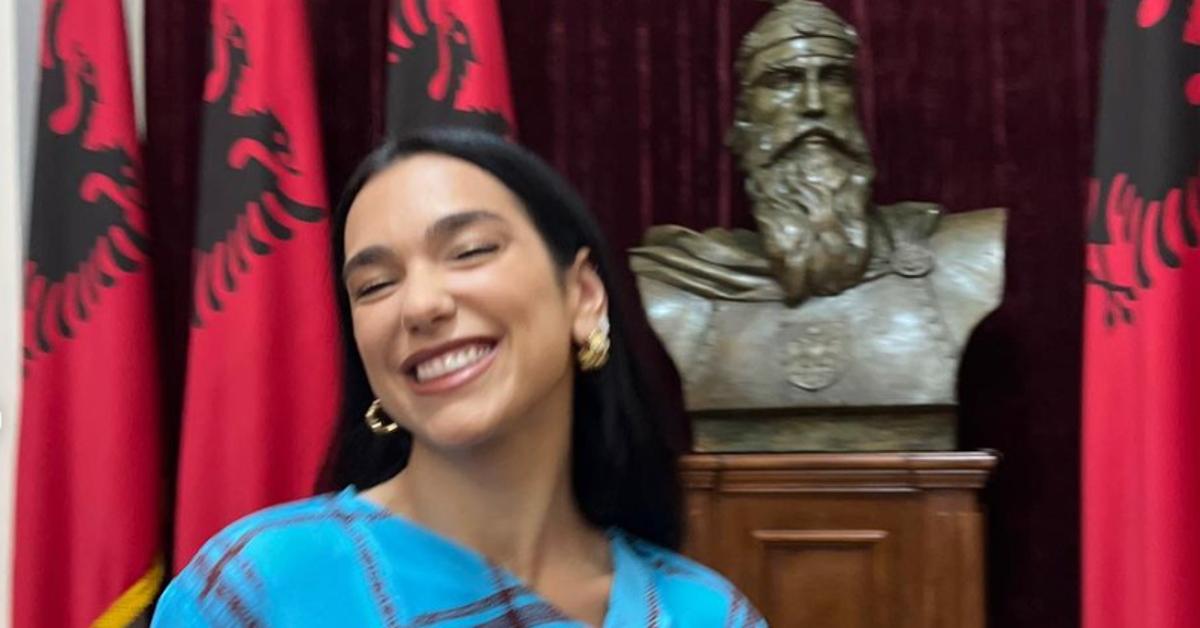 In her first post, Dua rocked a smart blue and plaid patterned dress with shimmering white boots as she signed legal documents officially making her a citizen of the country.
Article continues below advertisement
She captioned the post: "Thank you President Bajram Begaj and Mayor @erionveliaj for this honour ~ got my Albanian citizenship!! ~ faleminderit, po ndihem shume krenare"
Article continues below advertisement
However, that wasn't the end of her citizenship celebration, she uploaded another video and series of photos where she flaunted the Albanian flag while celebrating the country's 110th year of Independence.
In the posts, she sported a black sweater-style dress with a matching jacket. and red shoes; an inversion of the Albanian flag's color scheme.
Article continues below advertisement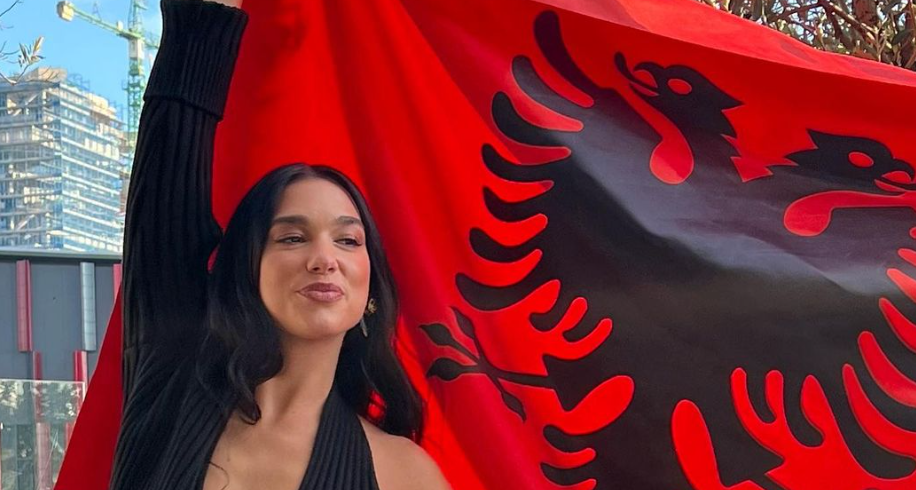 Dua wrote in a caption for the now-viral Instagram post: "110 YEARS OF INDEPENDENCE so happy to be in Tirana, Albania ~ as the newest citizen to perform for you all tonight ~ THE FINAL FUTURE NOSTALGIA SHOW menxi po pres me ju paaaa!!!!!!!!!!!!!
Article continues below advertisement
For Dua to visit Albania, on the last leg of a successful tour, on the country's Independence day, while receiving her citizenship, must be a surreal experience. Years ago when her parents left their country destabilized by war, to see their daughter become one of the most listened to and celebrated modern pop stars, proudly sporting the flag of her country to perform for Albania, sounds like a happy ending out of a work of fiction. But it's real.