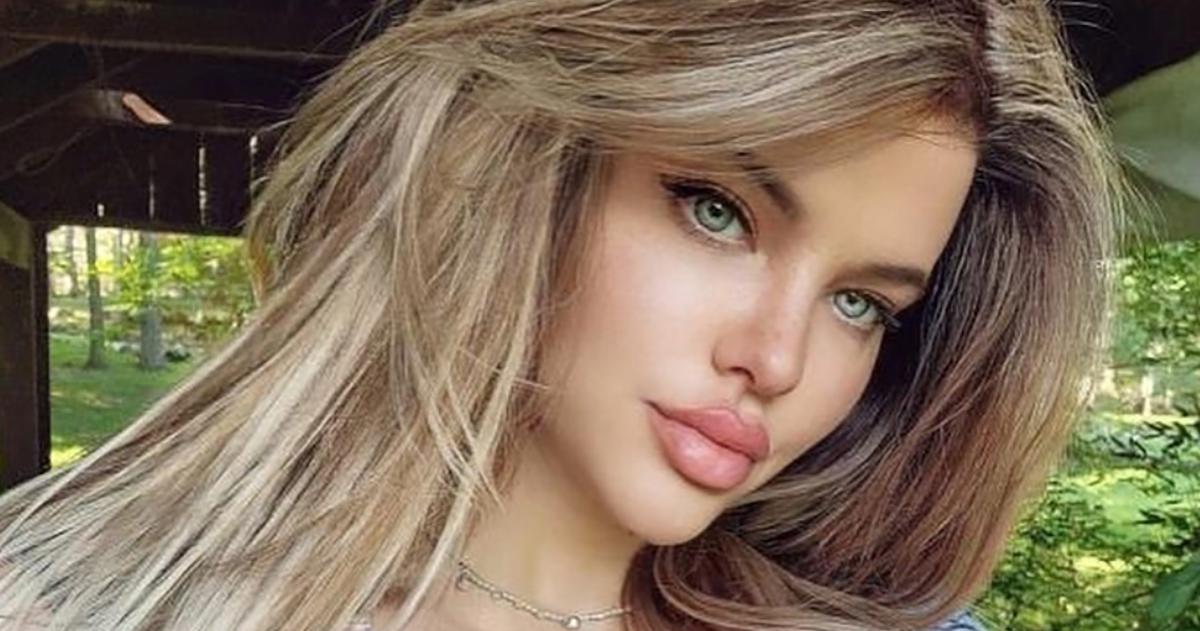 Dana Hamm Drops Jaws In Tiny Crop Top and Jean Shorts That Barely Cover Anything
Dana Hamm has managed to turn heads yet again after posting a new candid photo on Instagram to her 4.2 million fans. The fitness model, who has also starred in a number of movies, wowed her fans by showing off her washboard stomach in a crop top and jean shorts combo that barely covered anything.
Article continues below advertisement
In her usual fashion, Dana's Instagram caption didn't disappoint. The superstar wrote: "Take a guess. When the [tongue] comes out A. Am I in deep concentration? B. Feeling extra cute? C. Narrowing in on my prey?"
Black lingerie with hair to match
Not willing to bless her followers' timelines with just one photo, Dana also recently shared a series of photos and a video where she ditched her trademark blonde hair in favor of black, with lingerie to match. The bombshell asked her fans to guess what she was doing that day, only to reveal that she was going to work on her tan.
Article continues below advertisement
A Thanksgiving treat to her fans
The video appears to be from the same shoot that Dana had shared with her fans just a few days earlier. The model wished her followers a happy Thanksgiving, adding that "I'm so thankful for all of you!" Asking what her fans were thankful for, they all seemed to have a common answer.
"Thankful to have people in my life who inspire me to reach the best version of myself daily," one fan wrote. "Chief among them [you]."
While another added: "I'm very thankful for you."
How much does Dana Hamm make on OnlyFans?
As well as her Instagram, Dana also has an OnlyFans account with an estimated 8,200 subscribers paying just shy of $24.95 a month for access. While not all of those subscribers have paid — evidenced by the fact that the model is currently offering a free trial to a limited number of users — she's still likely making at least $200,000 a month from the endeavor. Unless Dana chooses to share figures for unlockable messages and the like, it will be difficult to work out a final figure.