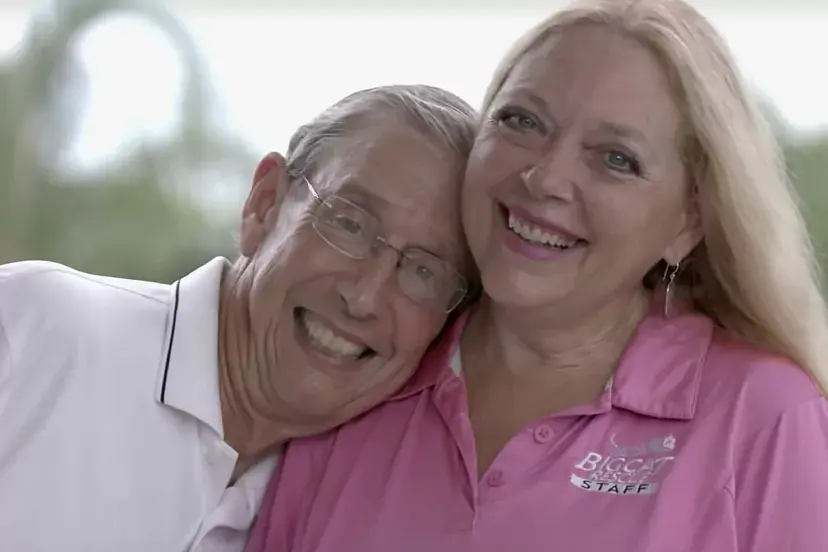 Carole Baskin's Husband Was Found 'Alive and Well' in Costa Rica According to Viral Clip
Netflix's 2020 documentary Tiger King documents the feud between big cat keeper Joe Exotic and animal rights activist Carole Baskin. In 2019, Exotic was convicted and sentenced to 22 years in prison for animal abuse and attempting to hire a hitman to kill Baskin.
Article continues below advertisement
One of Exotic's main unsubstantiated claims during the documentary is that Baskin killed her husband, Don Lewis, who went missing in 1997 and was declared dead in absentia in 2002. Exotic alleges that Lewis had planned to divorce Baskin and that was the motive behind the killing.
However, recently resurfaced claims by Carole Baskin are casting doubt on Exotic's allegations. In a recently resurfaced clip of an interview with British journalists in 2021, Baskin claimed that the Department of Homeland Security had found Don Lewis alive and well in Costa Rica. The video has only now gone viral, with people on social media claiming it as proof that Exotic's claims are baseless.
Article continues below advertisement
"One of the really exciting things that came out of Tiger King 2 is that they produced a letter from Homeland Security," Baskin claims in the 2021 clip. "They said my husband, Don Lewis, is alive and well in Costa Rica. And yet all of this drama has been made about me having something to do with his disappearance, when Homeland Security has known where he is."
Article continues below advertisement
In her interview, Baskin was referencing a supposed Homeland Security document that was featured only briefly in Tiger King 2. While the authenticity of the document cannot be independently verified, it details a supposed FBI investigation into the disappearance of Don Lewis.
The document claims that "Don Lewis is currently alive and well in Costa Rica." If the document is to be believed, the FBI informed local law enforcement of this and they ended their investigation into Lewis' disappearance.
The document appears to claim that Lewis, a wealthy businessman, was lending money to individuals in Costa Rica and living off the interest payments.
Article continues below advertisement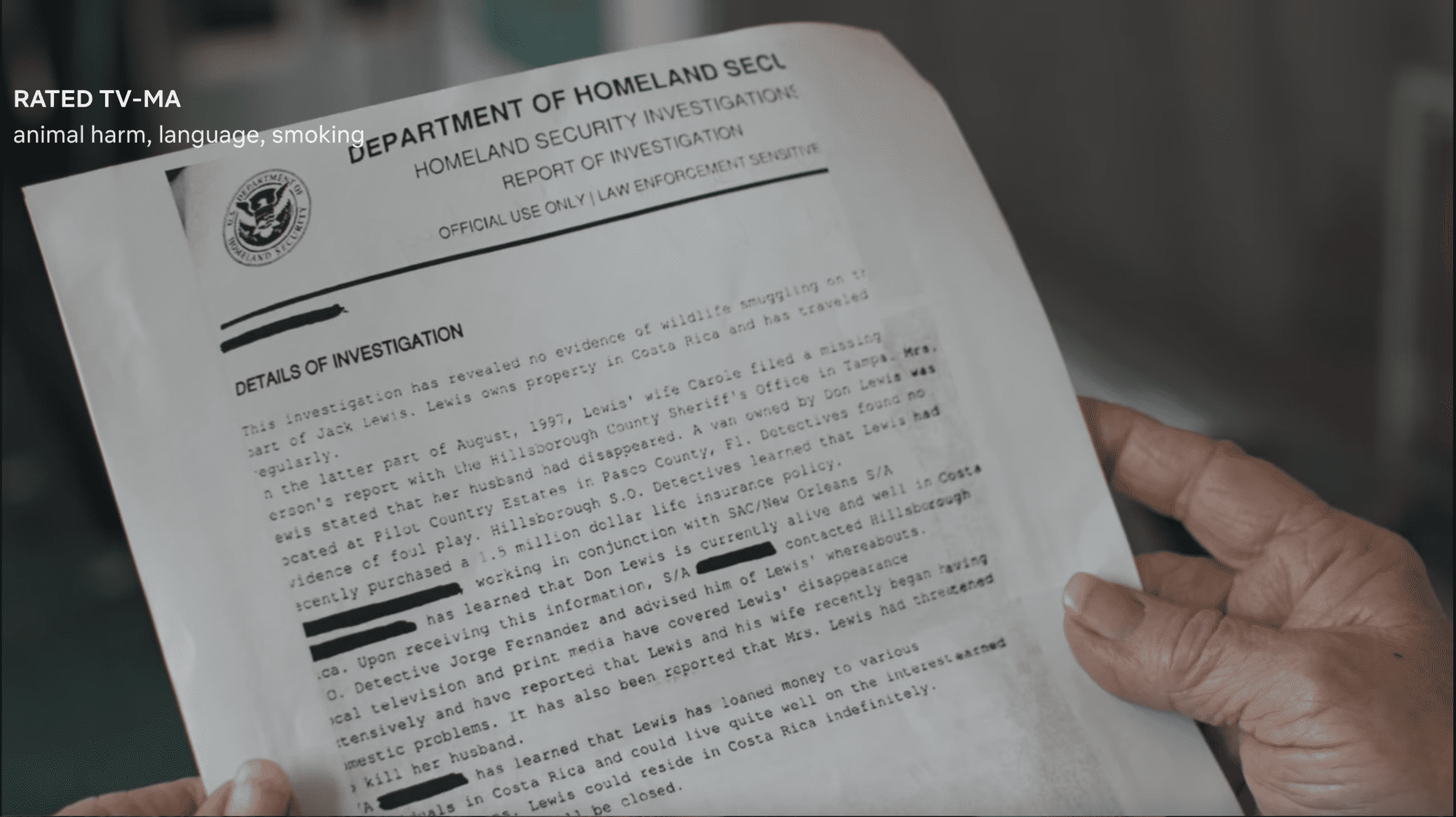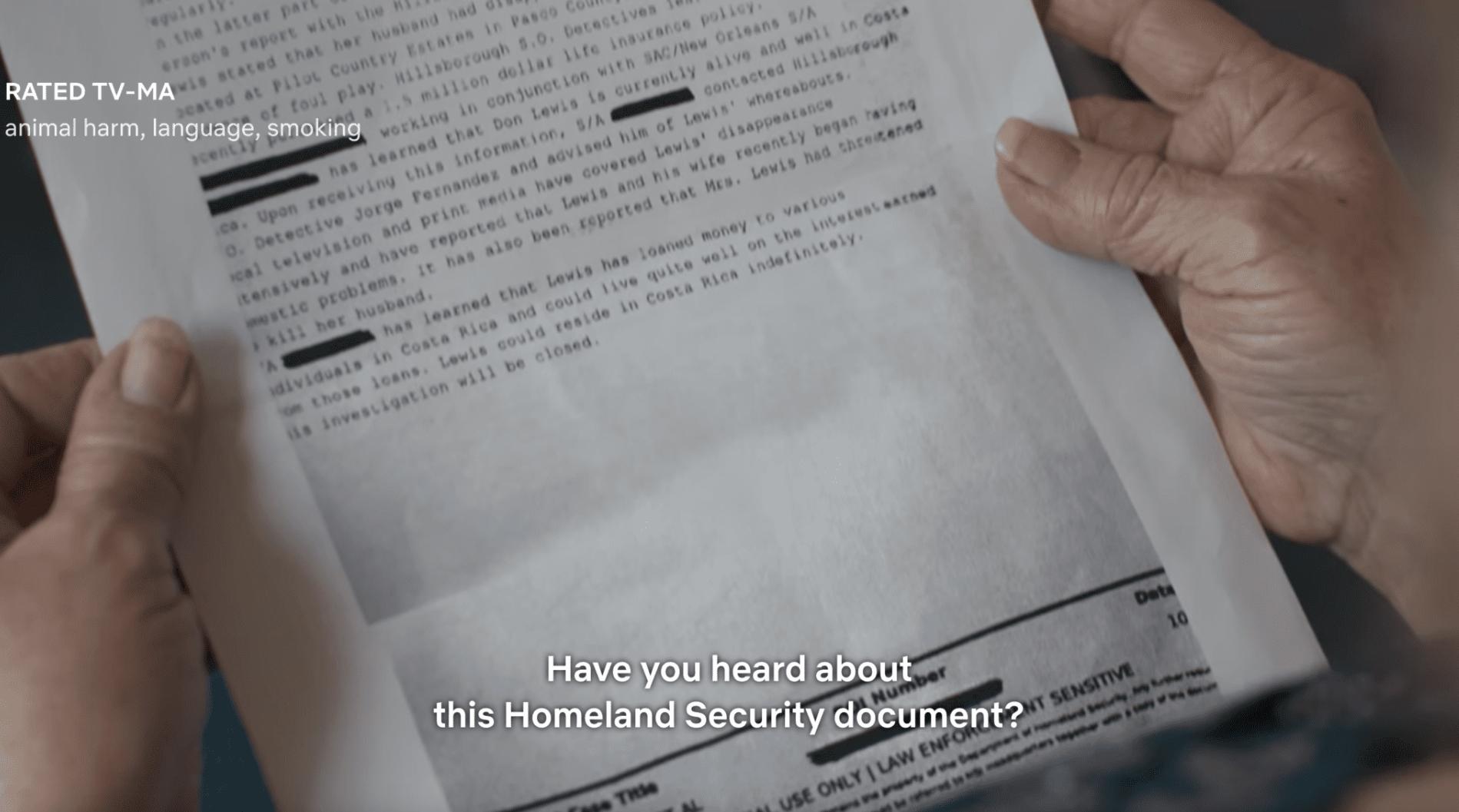 Article continues below advertisement
In a blog post from 2021, around the time the interview aired, Carole Baskin and her new husband, Howard Baskin, accused Tiger King 2's team of doing "everything they can to falsely convince the viewer that Carole was involved in Don Lewis disappearance."
Carole goes on to claim that her relationship with Don had deteriorated before he went missing and that she believes Alzheimer's disease was behind his sudden change in mood. She details an incident in which Don had allegedly threatened to poison her rescued big cats with antifreeze. Carole claims she demanded that Don be tested for Alzheimer's disease following the threat, and if the test came back negative, she would agree to a divorce because that would mean he was "sane and just evil." She claims that if the test had come back positive, she would have continued to deny Don a divorce so that she could look after him.