8 Big Hollywood Scandals You've Probably Forgotten About But Were Huge Back in the Day Here are 8 Hollywood Scandals That Were Big Initially But Have Been Forgotten Overtime


Also Read: Kelly Clarkson's Ex-husband Brandon Blackstock to Refund $2.6m After Overcharging Her as Manager
In the age of social media, celebrity scandals are fleeting sensations, captivating the public's attention for a brief moment before fading into the digital abyss. But Hollywood's glittering exterior has always concealed a history of scandals that have rattled its foundations, only to be overshadowed by newer controversies in next to no time. Despite the constant influx of sensational news, some of the industry's most shocking moments have slipped from public consciousness. So, here's looking at eight forgotten Hollywood scandals that once dominated headlines and rocked the entertainment world.
1. Bullock's Oscar Win Marred by Husband's Cheating Scandal
In a shocking turn of events, Sandra Bullock's fairytale took a scandalous twist in 2010 when her then-husband, Jesse James, revealed he had cheated on the Oscar-winning actress. The revelation came just after Bullock's triumphant Oscar win for her role in The Blind Side and the adoption of their son, Louis. James openly admitted to his infidelity, confessing to multiple affairs, causing a media frenzy and tarnishing Bullock's moment of glory. James, a motorcycle mogul, unabashedly discussed his betrayals, admitting to sabotaging their marriage and attributing it to his self-destructive tendencies. The public learned of his affairs with women like Michelle 'Bombshell' McGee, Melissa Smith, and Brigitte Daguerre, as per The Mirror. The aftermath of the scandal led to their divorce.
Also Read: Bianca Censori Turns Heads in Dubai by Clutching Stuffed Animal to Chest at Event With Kanye West
2. Kristen Stewart's Twilight Betrayal
Also Read: Khloe Kardashian Fans Heartbroken As They Notice This Detail on Her Instagram Post With Kids
Kristen Stewart's betrayal during her Twilight era—cheating on Robert Pattinson with director Rupert Sanders—stirred a scandal that reverberated worldwide. Sanders and Stewart had kissed each other amidst the frenzy of the Twilight film craze, shattering the hearts of devoted fans. Sanders, already married to Liberty Ross, went through a divorce after the sensational exposure. Stewart, reflecting on the past, revealed on The Howard Stern Show that public scrutiny stifled her from openly discussing the tumultuous relationship with Pattinson, as per ET. The actress dismissed the notion that she had sex with Sanders, but the fallout saw her excluded from the Snow White sequel, illustrating the impact of the scandal on her career. Despite the public saga, Stewart has moved on, finding love with screenwriter Dylan Meyer, with marriage plans in the works.
3. Hugh Grant's 1995 Scandal
In a scandal that rocked Hollywood in 1995, Hugh Grant, the charming star of Four Weddings and a Funeral, found himself in a sordid affair with sex worker Divine Brown, resulting in their arrest for lewd conduct in Los Angeles. What made the scandal even more sensational was Grant's relationship with actress Elizabeth Hurley at the time. Caught in a compromising position in his car on the notorious Sunset Strip, Grant faced the possibility of six months in jail. Despite his public apology and a $1,000 fine, the actor's reputation took a hit. The media frenzy intensified as Brown sold her story to the News of the World for a reported $100,000, revealing intimate details, as per The Guardian.
4. Paul McCartney's Shocking 1980 Marijuana Arrest
In a scandalous marijuana incident that rocked the music world, Paul McCartney, an iconic member of The Beatles, faced a gripping ordeal in 1980. Arrested in Japan for smuggling half a pound of marijuana, McCartney's potential seven-year prison sentence loomed large. The incident, occurring 42 years ago on January 16th, shocked fans, especially as McCartney had lobbied for a work visa to perform in Japan after a 1975 drug-related visa denial for his band Wings. The arrest led to the cancellation of Wings' concerts and McCartney's adoption of the moniker 'Prisoner Number 22' during his nine-day detention. Reflecting on the bizarre episode later, McCartney mused on the psychological aspects and admitted it might have signaled his readiness to leave Wings.
5. Arnold Schwarzenegger's 1996 Affair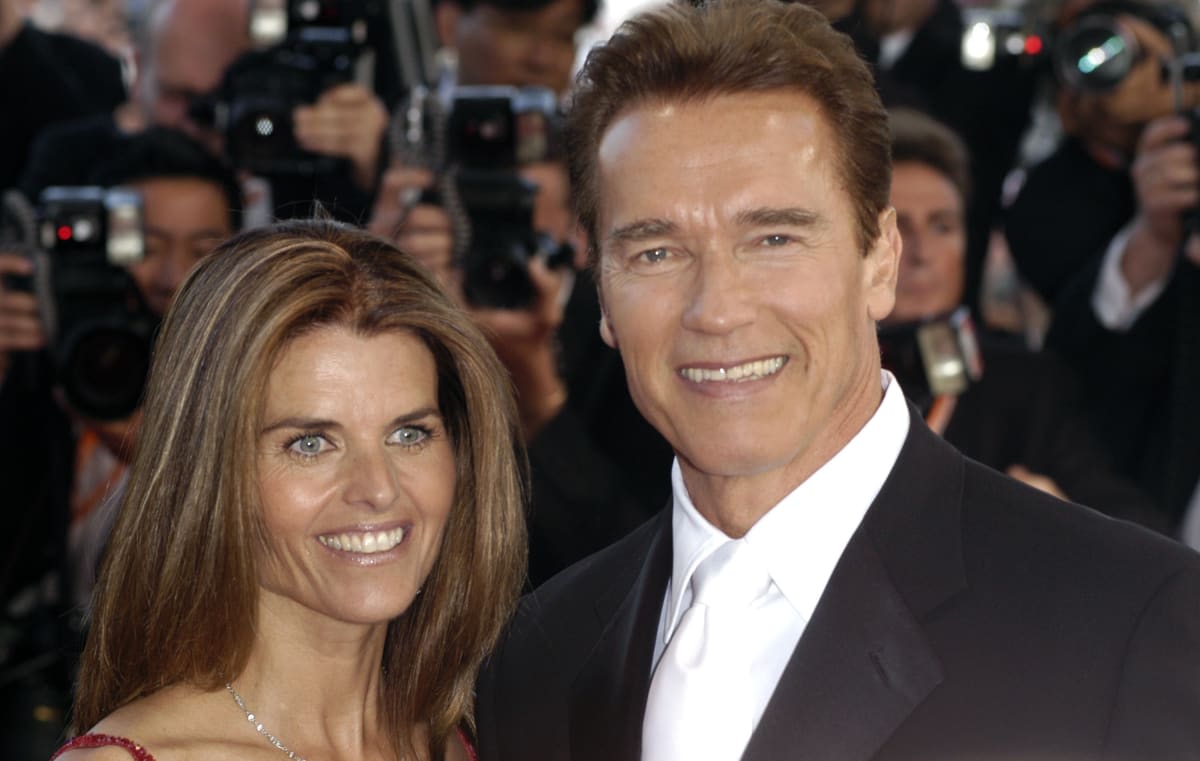 In 1996, Arnold Schwarzenegger found himself embroiled in a scandal that would haunt his personal life for years to come. The actor-turned-politician admitted to having an affair with Mildred Baena, the family's housekeeper, resulting in the birth of Joseph Baena. The revelation, chronicled in the Netflix docuseries Arnold, unfolded during a couples counseling session with his wife, Maria Shriver. The affair, shrouded in secrecy for years, came to light with the birth of Joseph, whose conception coincided with Shriver's own pregnancy. Despite the subsequent divorce from Shriver in 2021, Schwarzenegger expresses pride in the upbringing of their children amid the challenging circumstances.
6. Rob Lowe's 1988 Sex Tape
In the annals of Hollywood scandals, Rob Lowe's 1988 sex tape stands out as a pioneering episode that shaped his life. The grainy footage, featuring Lowe engaging in a steamy encounter with a 16-year-old girl and her 23-year-old friend, triggered a media firestorm. Despite avoiding criminal charges due to the age of consent in Georgia, where the incident occurred, Lowe faced intense scrutiny. The controversy, he later revealed, became a catalyst for positive change. Lowe, now 55, humorously claims to have 'invented' sex tapes but laments not profiting from it like others do today. The experience, coupled with rehab, marked a turning point, steering him away from a life marred by fame, drugs, and alcohol.
7. Russell Crowe's 2005 Hotel Phone Assault
In a 2005 incident that underscored Russell Crowe's volatile reputation, the Oscar-winning actor found himself in a Manhattan courtroom after a late-night altercation at the Mercer Street Hotel. Frustrated by a failed attempt to call his wife in Australia, Crowe allegedly hurled a telephone at the hotel's concierge, leaving the employee with a laceration and substantial pain. As per the New York Times, the incident resulted in Crowe's arrest on charges of second-degree assault and fourth-degree criminal possession of a weapon—the weapon being the telephone. Crowe, then 41, faced the possibility of up to four years in prison. Although Crowe's lawyer attributed the outburst to a disagreement stemming from the actor's inability to secure an international line, the prosecution claimed he admitted throwing the phone in anger. Crowe's history of off-screen skirmishes, including a Bafta incident in 2002 and a fight with a former rugby league star in 2004, contributed to his already notorious reputation.
8. Sinead O'Connor's Iconic 1992 SNL Protest
Sinead O'Connor's audacious act on Saturday Night Live in 1992—tearing up a picture of Pope John Paul II—ignited a firestorm. Using Bob Marley's War to condemn the Catholic Church's reported abuse, O'Connor confronted the prevalent issue before society acknowledged it. The shocking performance led to her banishment from SNL and triggered an enduring backlash, tarnishing her career. In her 2021 memoir, O'Connor disclosed that the act aimed to expose the Church's hidden atrocities. Despite societal condemnation, she stood firm, asserting that artists provoke necessary, uncomfortable conversations. O'Connor, who passed away at 56, left a lasting legacy—her controversial SNL moment was emblematic of art's power to challenge societal norms and confront uncomfortable truths. As per Euronews, the torn photo, originally her abusive mother's possession, symbolized lies, abuse, and the courage to confront devils.
More from Inquisitr
Kris Jenner Shuts Down Kourtney Kardashian for Suggesting That the Family Should Try 'Therapy'
Kim Kardashian Critics Spot Her 'Jealous Scream' at Kourtney Kardashian's Gender Reveal Party