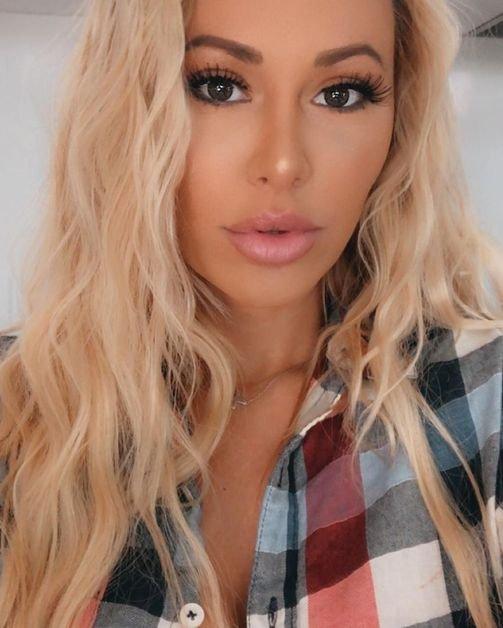 Kindly Myers Gets Wet & Sandy While Kneeling With Legs Spread On The Beach
Playboy hottie Kindly Myers served up a sexy show of her jaw-dropping figure in a wet-and-sandy photoshoot shared on her Instagram page on February 17. The self-proclaimed "professional smokeshow" hit the beach in a super skimpy bikini that largely failed to cover her ample assets, nearly spilling out of the bottom of her top. The Tennessee bombshell flashed her curves and tight abs as she kneeled down in the sand for a sultry snap, giving her 2.4 million followers a massive thrill. Check out Kindly's barely there swimsuit below.
Article continues below advertisement
Kindly Flashes Her Curves In A Skimpy String Bikini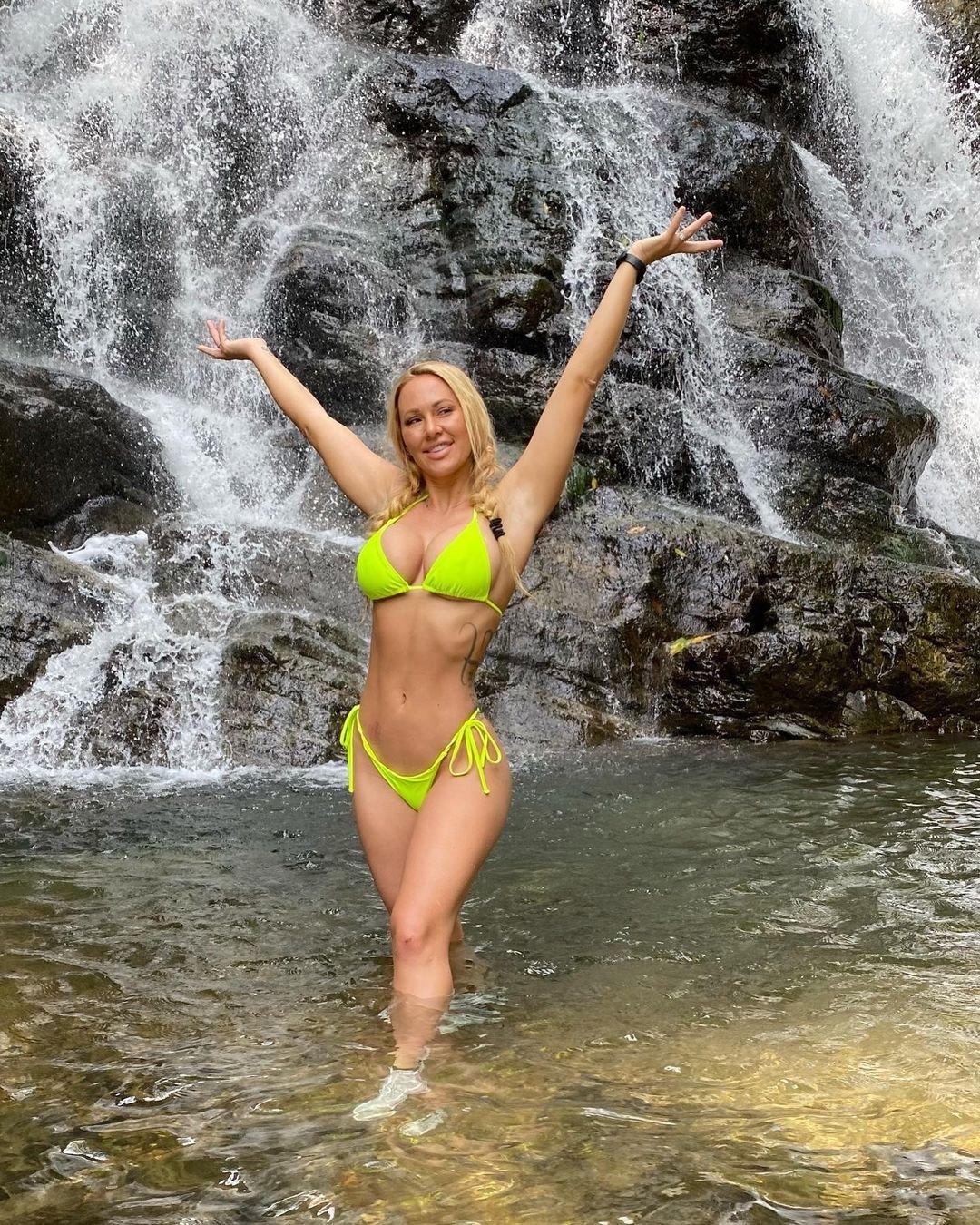 In the photo further below, the gorgeous blonde sizzled in a cream string bikini that popped against her honeyed tan. Her buxom chest was barely contained by a plunging halterneck top, which featured teeny ruched cups spaced wide apart and exposing her cleavage. The bathing suit was clearly too small for Kindly's busty curves, causing her bosom to spill out on all sides. Likewise, her hips and thighs were left on show by a side-tie bottom that also allowed her audience to admire her chiseled tummy.
Kindly Is Not Afraid To Get Drenched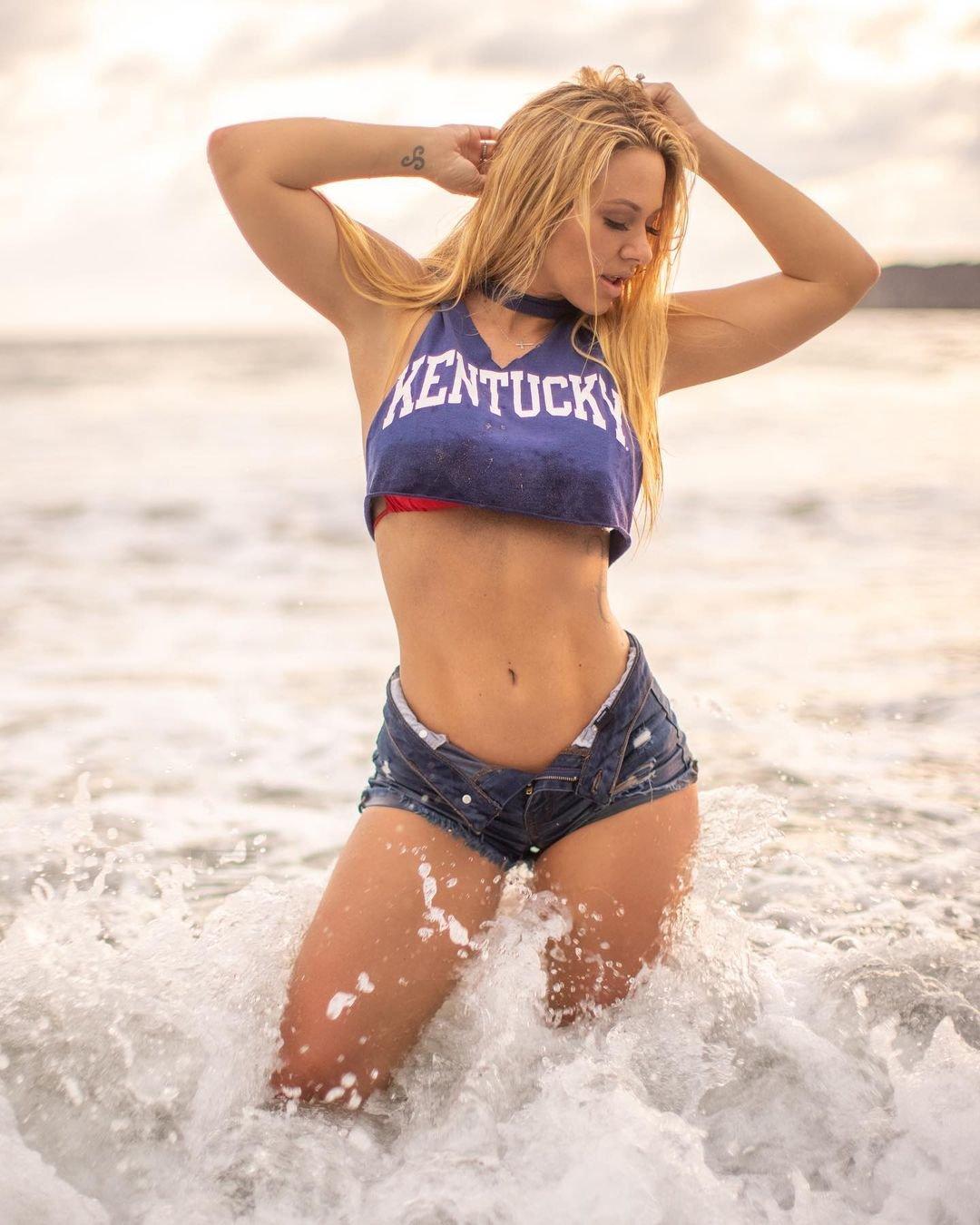 Whether it's on the beach, in the garden or in the shower, Kindly is not afraid to get soaking wet to present her curves in an enticing way. Her latest share was no exception, and saw the 35-old-old flaunt her drenched body as she sat on the shore next to the incoming tide. Her sculpted midriff was dusted with sand, which also clung to her elbows and bikini line. Water trickled down her parted legs and dripped from her booty, causing her bronzed skin to glisten in the sunshine. Kindly's steamy pose can be seen below, so keep scrolling.
Article continues below advertisement
Kindly Opens Wide As She Soaks Up The Sun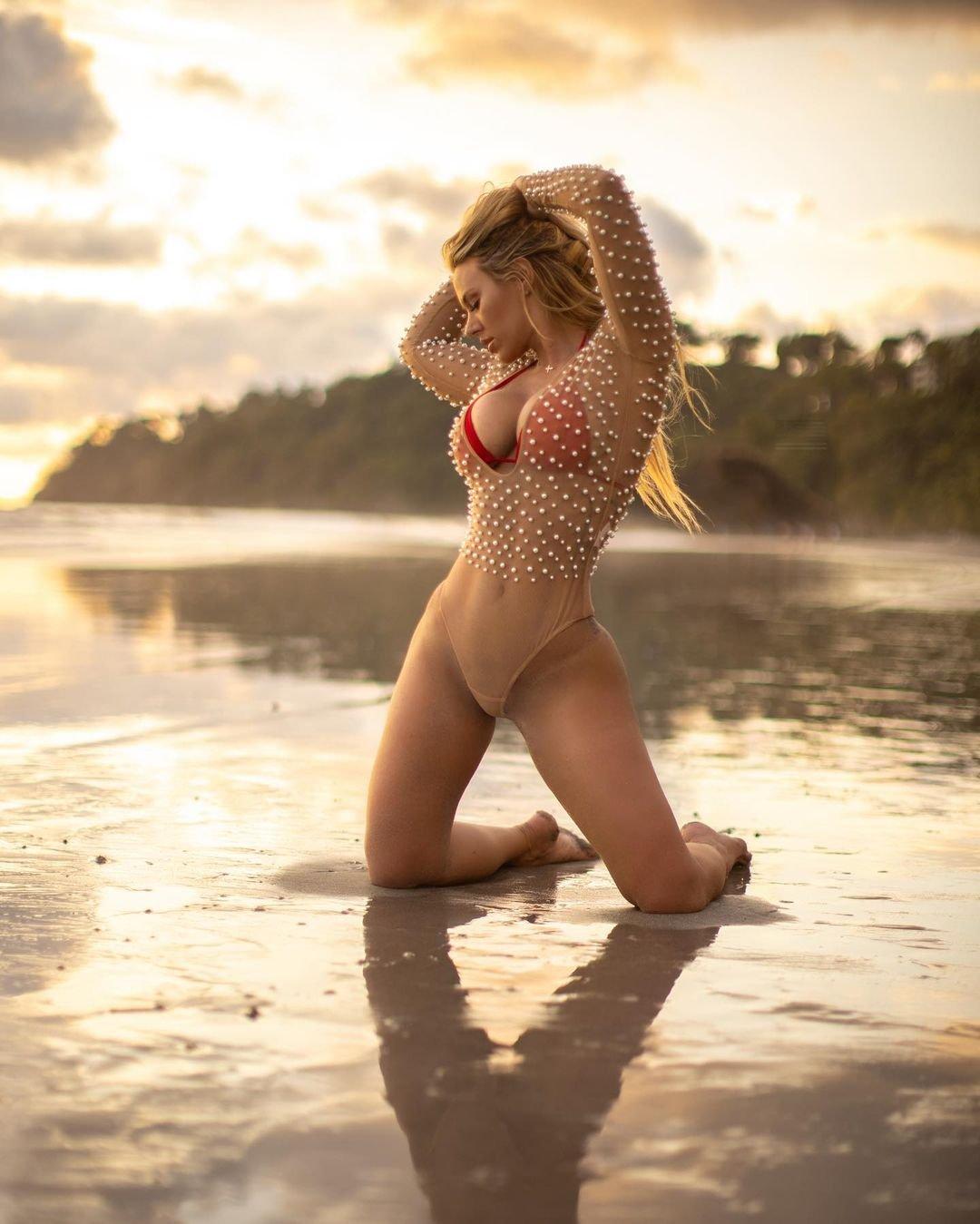 The sizzling model faced the camera as she spread open her knees, giving fans a mesmerizing view of her voluptuous assets. She leaned one hand on the wet sand and slightly lifted her pert posterior from the ground. Her other arm was raised in a coquettish pose that echoed a vintage pin-up.
Kindly buried her fingers in her damp tresses, which were swept to the side and tumbled over her shoulder in tousled waves. A rebel tendril grazed her décolletage, luring the gaze to her bared cleavage.
Kindly Loves A Sexy Pose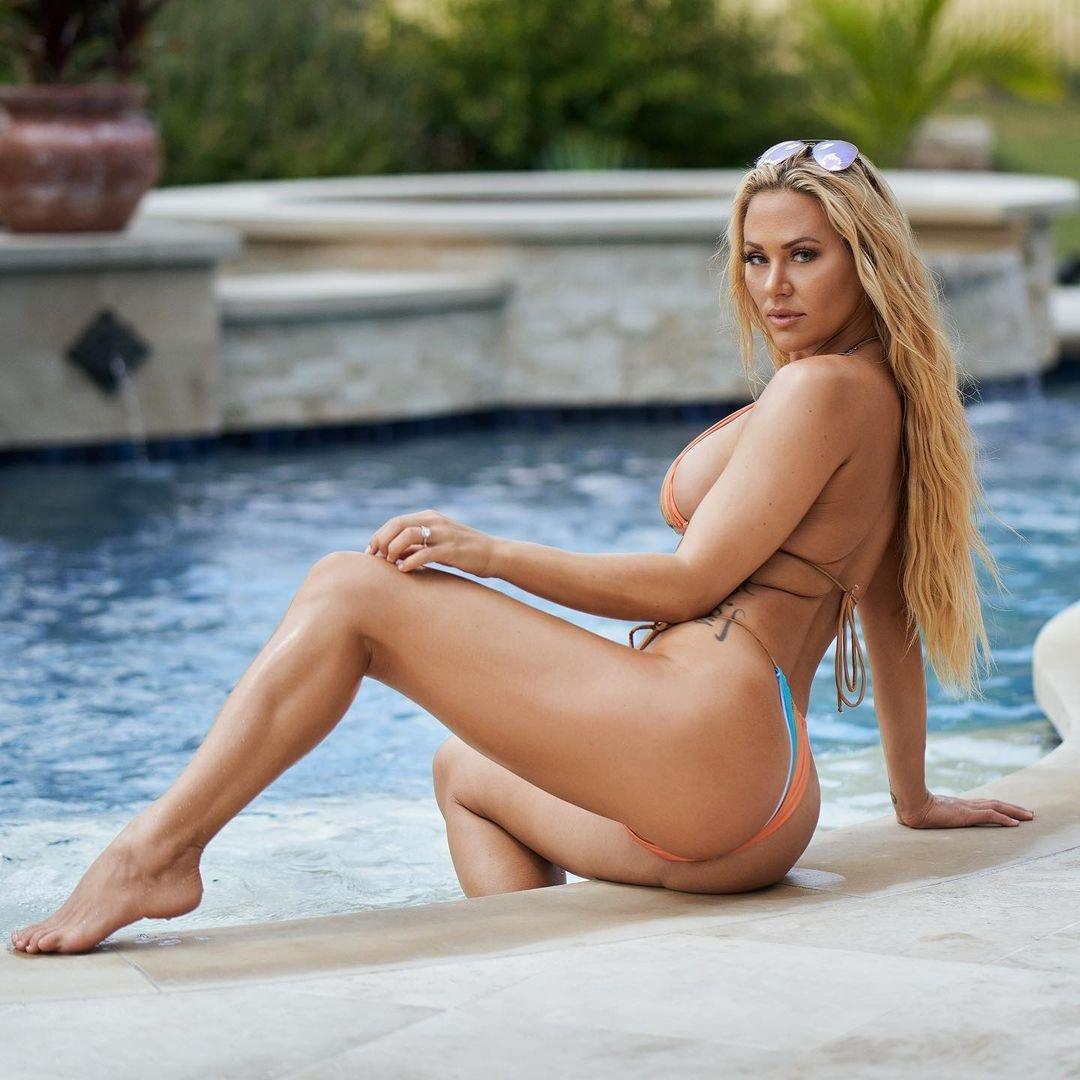 Although Kindly faced the photographer, she wasn't looking at the lens. The babe appeared engrossed in the splendid view, slightly parting her lips in delight as she took in the breathtaking seascape. However, fans seemed more captivated by her alluring curves and didn't shy away from saying so in the comments section of the post.
"Those abs damn," one Instagrammer complimented Kindly's fit physique.
"The sun must be thinking not to Set Down. Because He might miss this figure," quipped another admirer.