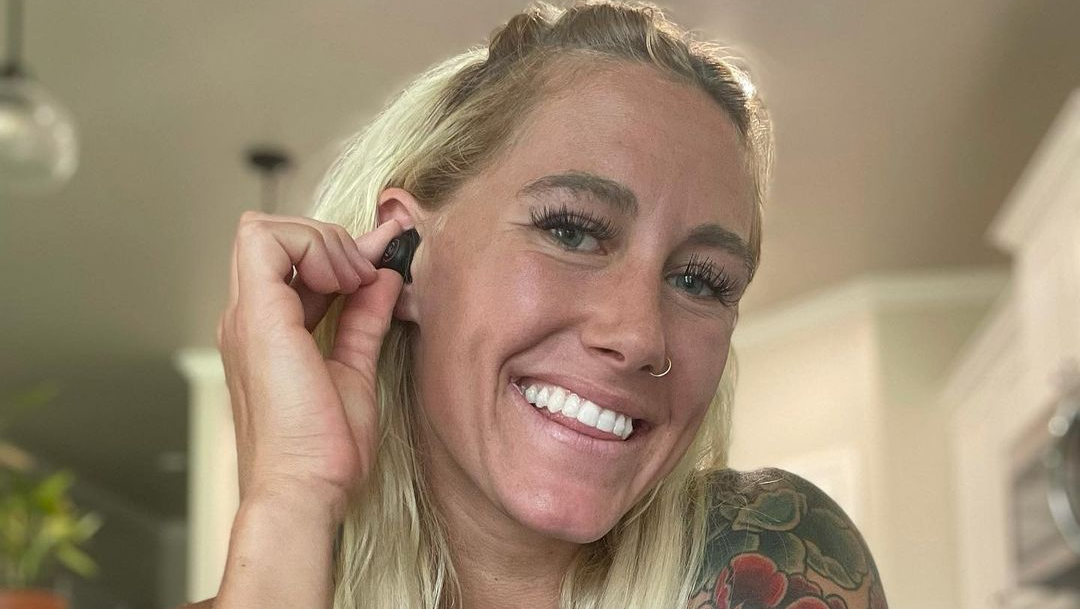 CrossFit Athlete Danielle Brandon Flaunts Upside-Down Insane Abs
CrossFit athlete Danielle Brandon challenged fans to a show of strength on her Instagram page, with plenty of her 358,000 followers feeling up to the task. Taking to the social media platform on the final day of 2021, the 25-year-old, who finished 13th overall in last year's worldwide CrossFit Open, uploaded a pair of gym shots of herself performing a difficult handstand pose and encouraged her audience to "catch me if you can." The post earned Brandon considerable viral attention, in no small part thanks to her incredible physique.
Article continues below advertisement
Steel Abs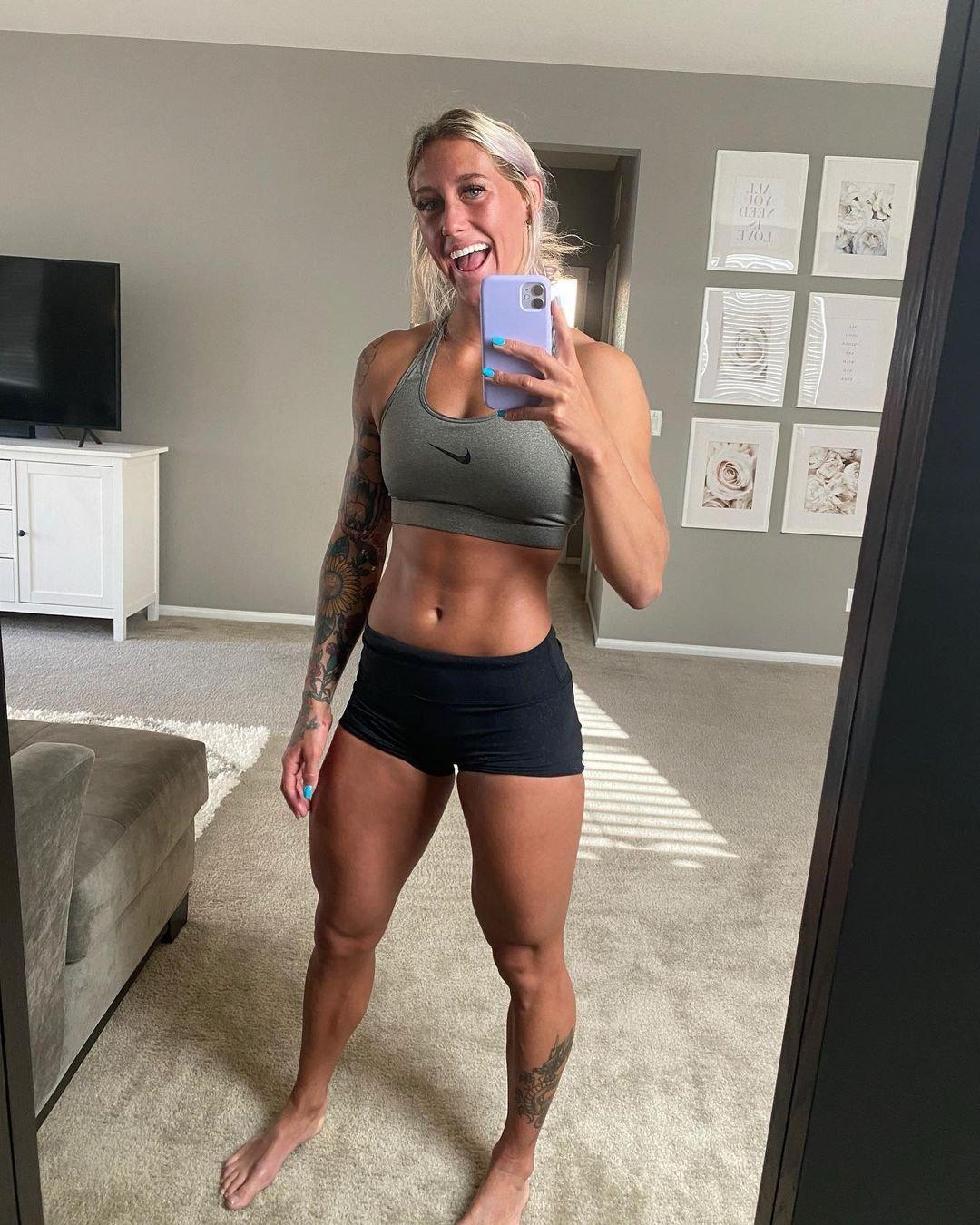 While you can often catch Brandon showcasing her super-fit figure and athletic prowess on her feed, the upload stirred quite the excitement among her following, with the CrossFit athlete displaying her insane abs in a cropped workout top that also showed her muscular arms.
Standing upside-down on a set of gym steps, the 25-year-old balanced her ripped body on one hand, wowing followers with her peak physical condition. Brandon also included a shot taken from behind, taking to her caption to issue an invitation that many found tempting.
"catch me if you can… on your hands ;-)," she wrote, tagging the creative culture brand for athletes TRAINING DAY in the post.
Fans Are Impressed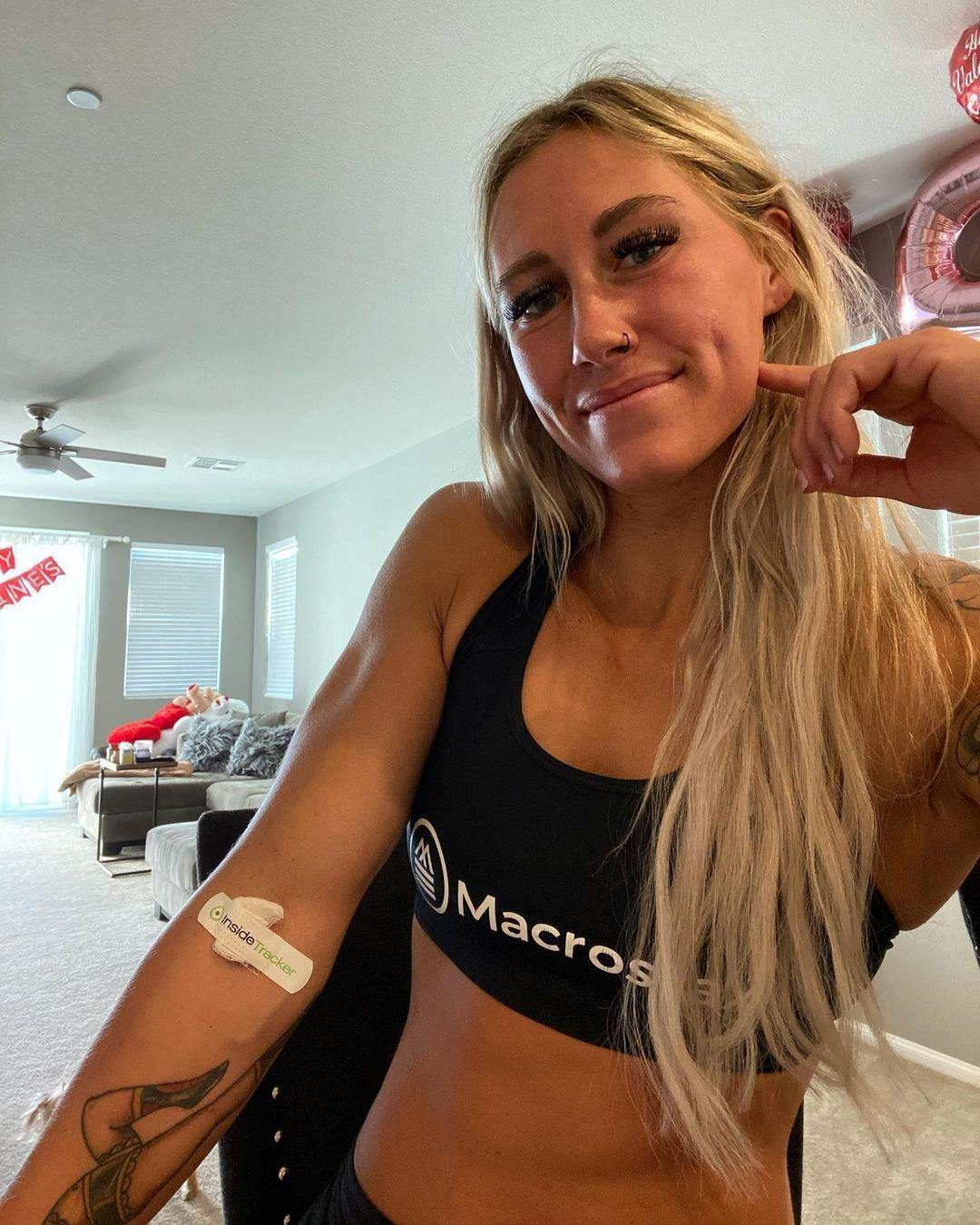 Some of Brandon's braver fans didn't hesitate to accept the challenge, with one person writing "#easy" in the post's comments section. Others were simply content to admire her sculpted abs, delivering compliments via puns such as "the definition of definition."
"Nobody's catching you. We ALL know this 😅🤸🏼‍♀️," one Instagrammer chimed in.
"Yeahhhhh that's a race you'll always win against anyone! 🦾" said another fan.
"I can't wait to see you at Wodapalooza!!!!!!" commented a third user, garnering a like from the CrossFit athlete.
Article continues below advertisement
Workout Tips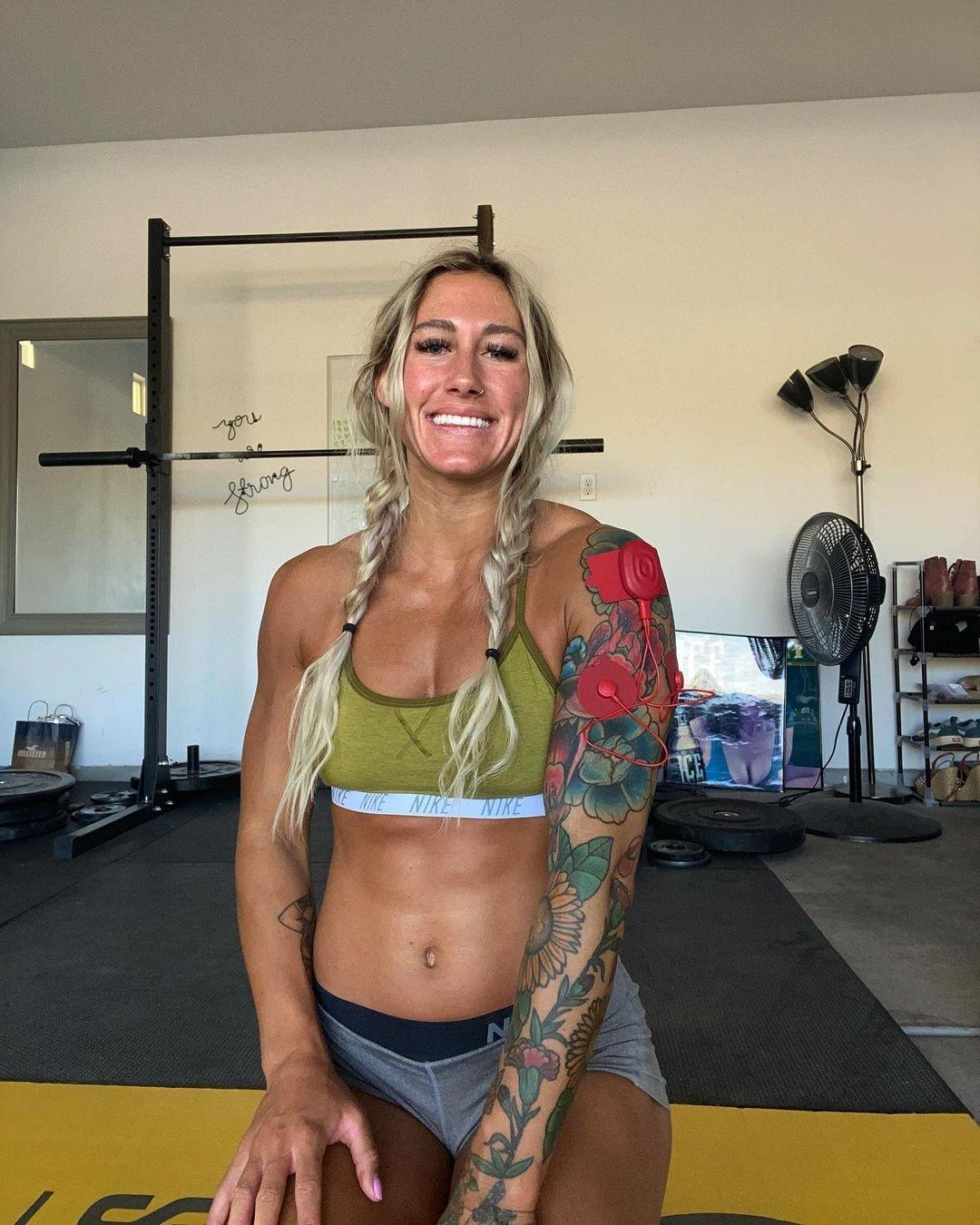 Brandon's workout posts have become a common occurrence on her Instagram page, as the 25-year-old often dishes on what she does to stay fit. Mostly known for her three CrossFit Games qualifications -- she finished 10th in 2019, 15th in 2020, and 11th in 2021 -- the athlete has a background in diving and gymnastics and competed primarily in track and field before transitioning to CrossFit full time.
Sharing one of her workout sessions back in November 2020, Brandon proved she's basically "just livin on my hands" as she performed a handstand before training with kettlebells.
"4x 5 mu - 50 ft front rack lunges - 50 ft hswalk - 50 ft front rack lunges - 5 mu rest 2:30," she summarized the workout in the caption.
Keep going for more pics!
Sweat Fest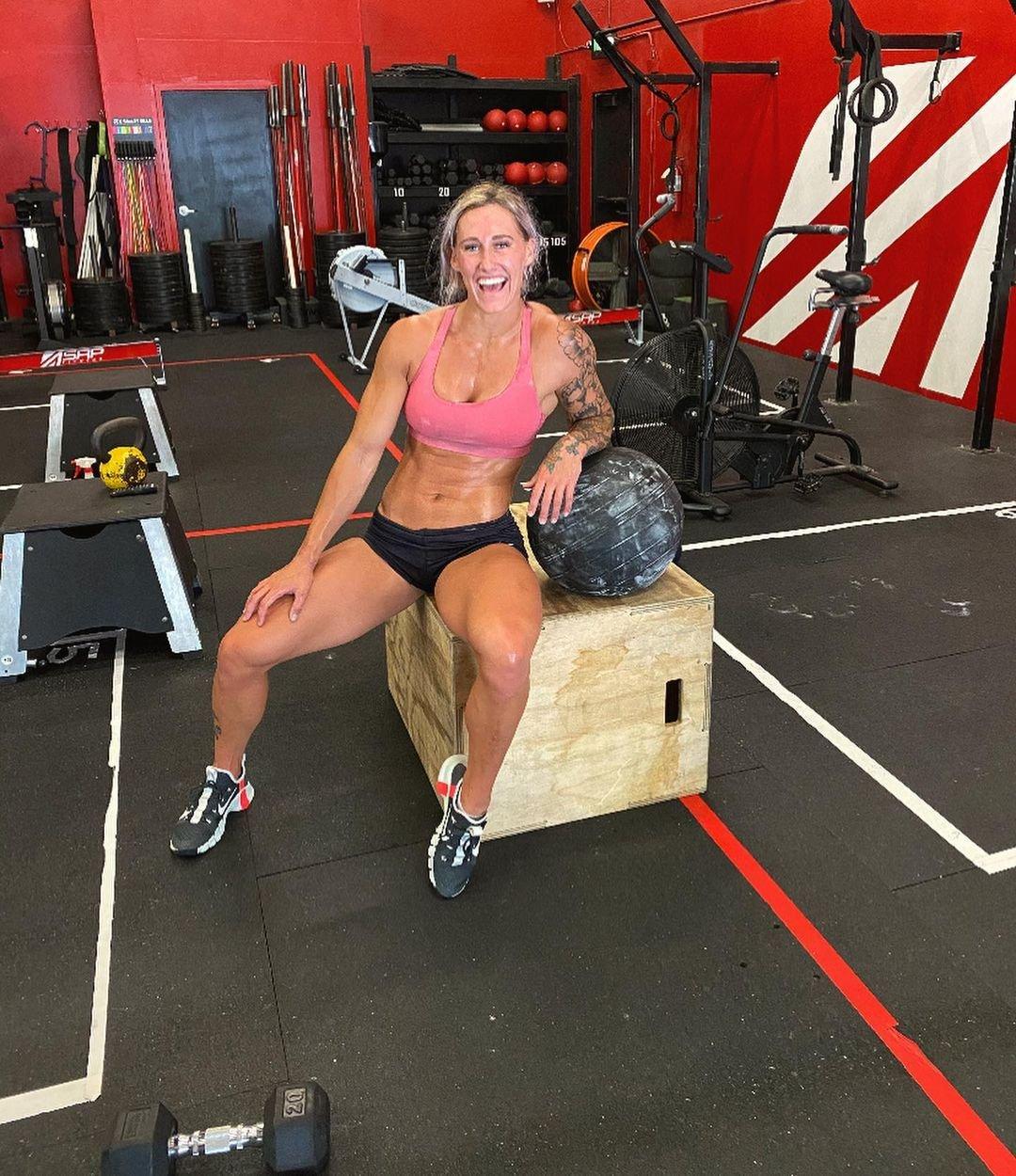 As expected, workout videos also pop up regularly on Brandon's feed, with the athlete professing her love for weighted muscle ups on more than one occasion. Such was the case in a March 2021 post wherein she explained she likes to follow up her "gnarly" metabolic conditioning, or metcon, training with "not so strict" weighted MUs.
Detailing her workout in the caption as usual, Brandon uploaded a copious amount of footage to illustrate her routine.
"2 RDS 30 KB SWINGS 70/53 40 TTB 50 burpees to target 60/50 CAL ROW 🥵 then hit an 8 min emom: 1. 1-3 MU 2. 1-3 SMU -rest 2:00- 12 mu for time!!! 🤯 & of course TEMPO DB OVHS W/ the 100#," she captioned the four-part video series.