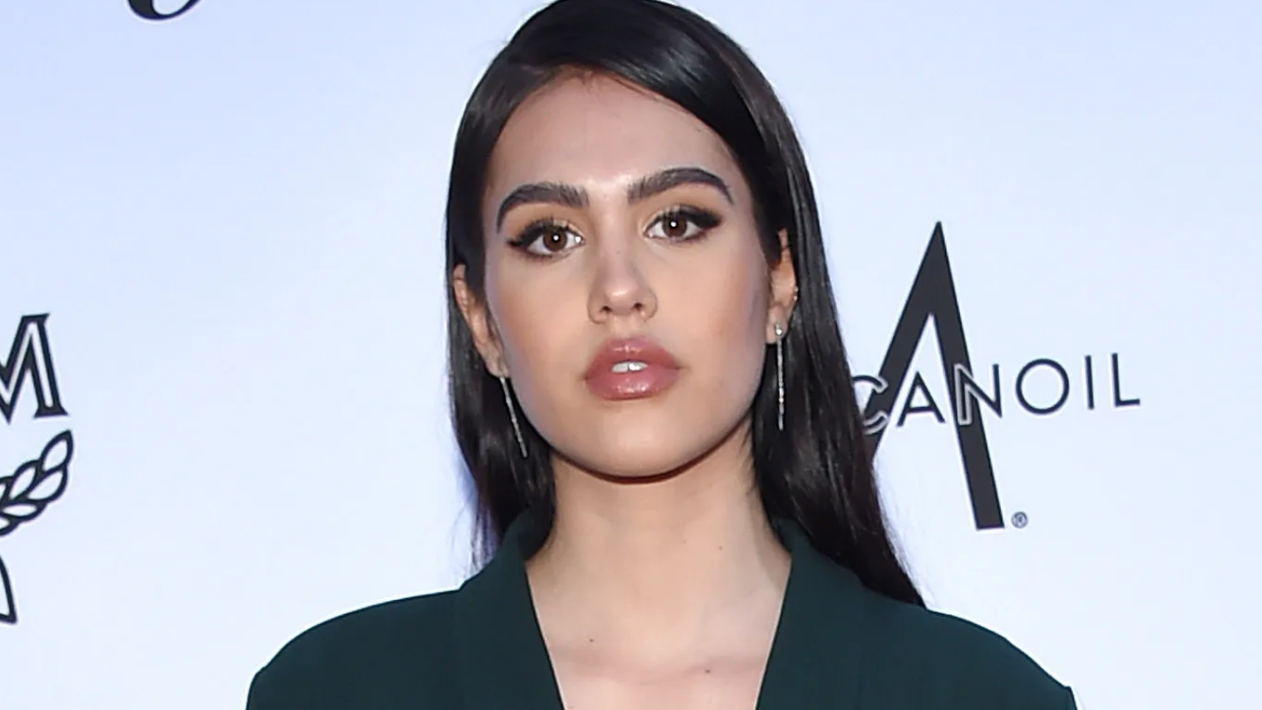 Amelia Gray Hamlin In Bikini Indulges In Ice Cream
Real Housewives Of Beverly Hills Lisa Rinna's daughter Amelia Gray is all grown up in these new snaps. The 20-year-old is coming into her own as she explores a more youthful style. The young actress proves she can serve face, body, food, and dessert content all in one fell swoop, and we're eating it up. Amelia recently took time off her busy life relaxing on the beach in a racy string bikini.
Check out the picture below.
Article continues below advertisement
Body Goals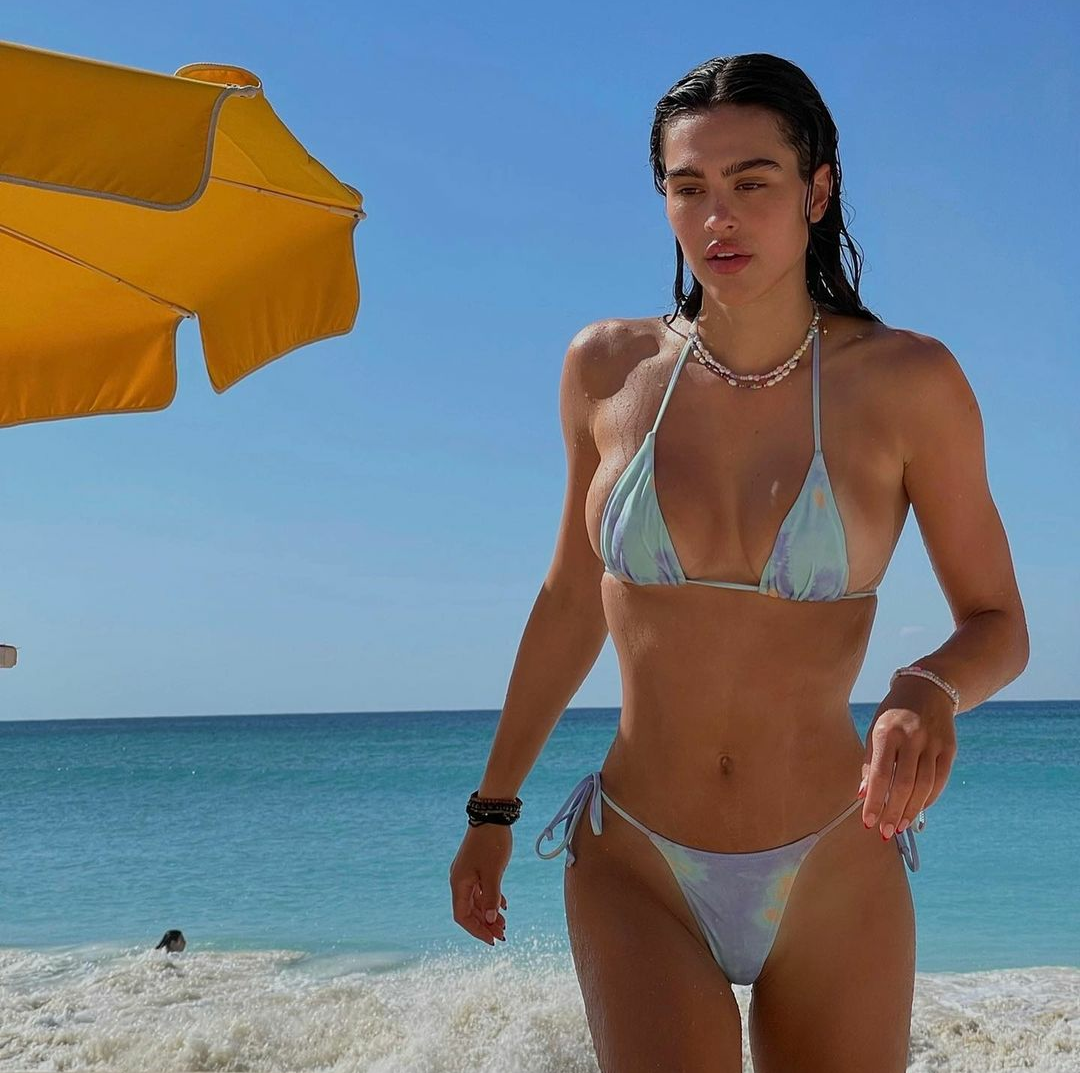 Amelia's bikini body is to die for as the reality TV star shares love to her one million-plus followers, "I Love You So Much," she captioned in her weekend trip post. She posed in a candy floss blue barely-there two-piece bathing suit with a triangular bra flaunting cleavage, side boobs, and a string waist pant. She previously teased a half-shot of her boobs and torso in a previous post. She gave side boob action and showed off her inner elbow tattoo saying, "Life Lately <3".
Indulgence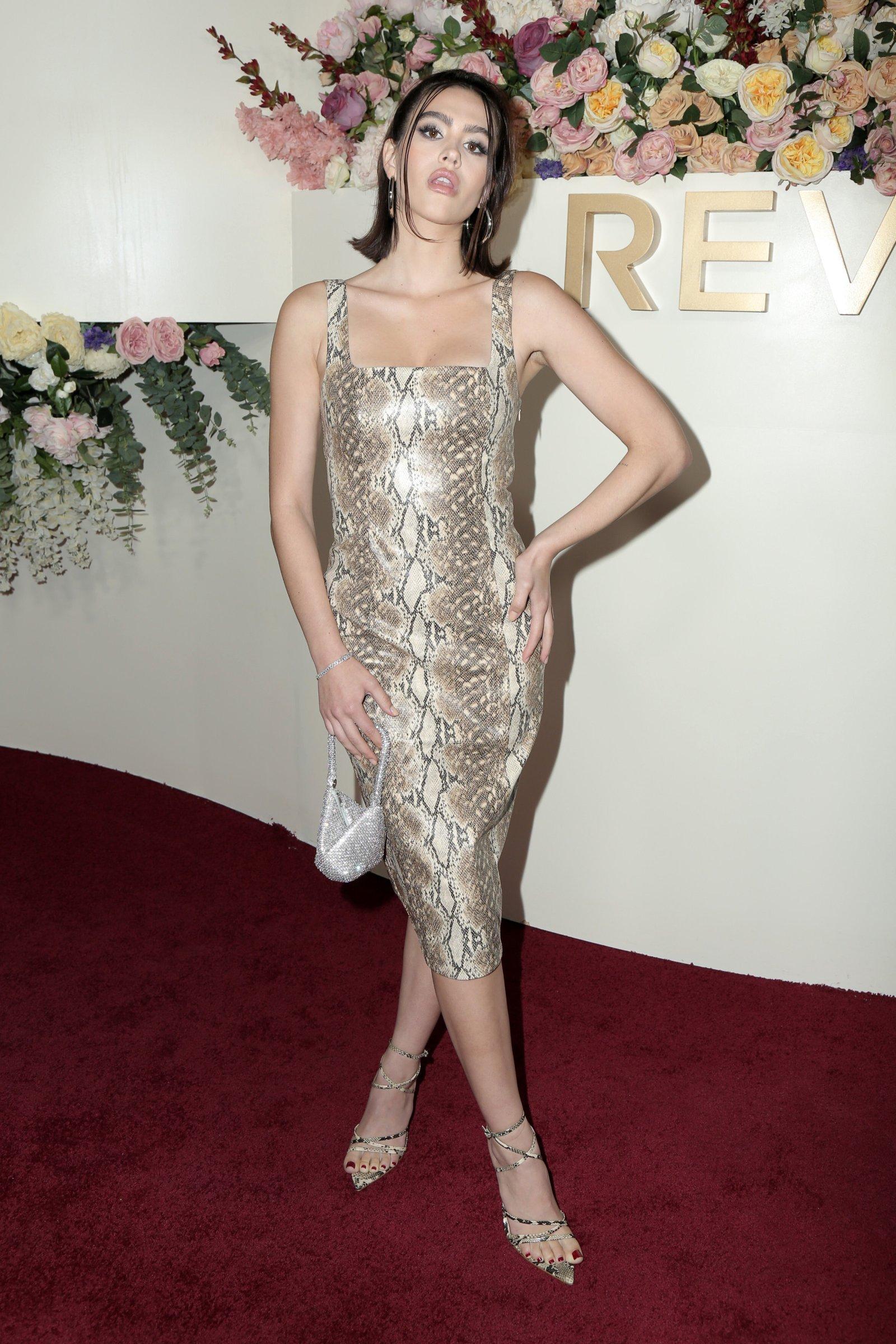 The actress treated herself to a creamy-saucy pasta and ice cream meal on the beach. Maybe that's the secret to getting a natural bikini body. We know that's not true, but one cheat day wouldn't hurt, especially if you're a hard worker.
We wonder how she looks that good on a carb diet, and Brielle Biermann thinks the same too, "I'm also on an all pasta diet & do not look this good," she commented.
Article continues below advertisement
Water Cleanse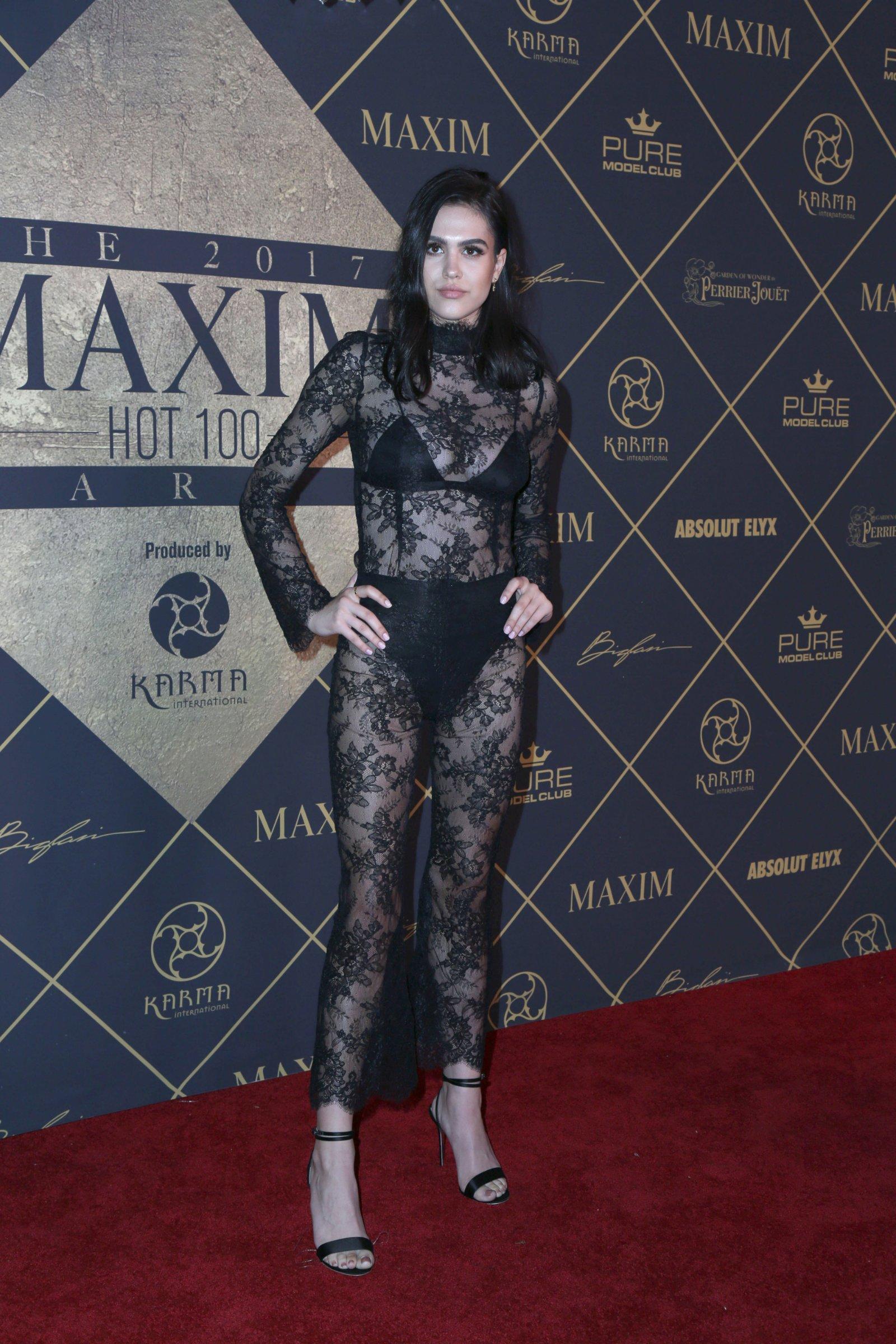 After the junks comes the healthy water cleanse for Amelia Gray. She subtly shares her secret in another bikini picture featuring her new best friend (oversized sunshades) and bottled water. Health gurus recommend drinking enough water (at least 8 cups) daily to cleanse the body of impurities.
After indulging her cravings, it's only right that the 20-year-old balanced her diet with a bottle of water. Like they say, drinking water and minding your business gives you clear skin – Amelia got the memo.
New Style? Sister Approves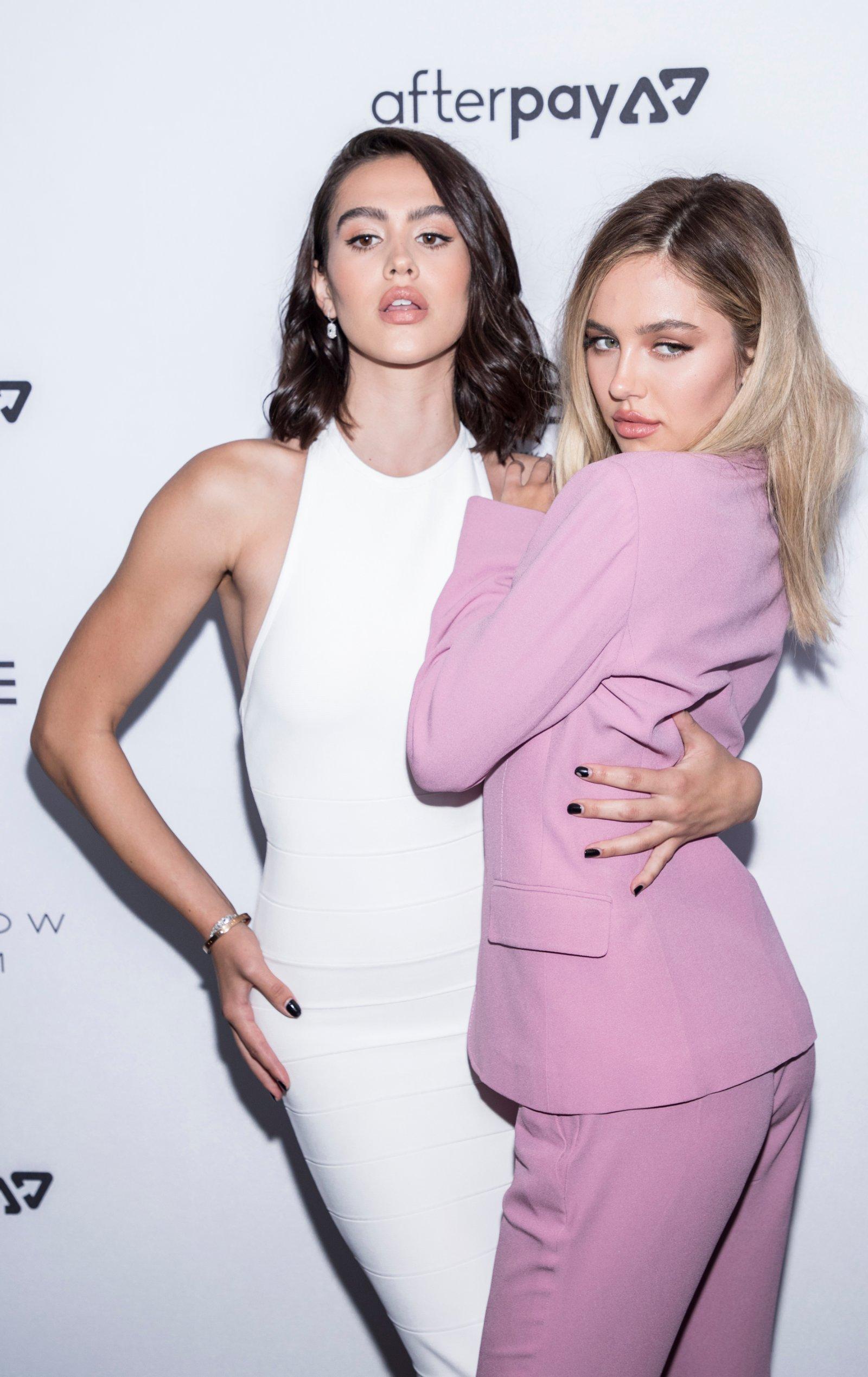 Amelia feels the Chic cowgirl style right now as she wears her boots everywhere. And when we say everywhere, we mean just that – EVERYWHERE! The boots are on the beach with a bikini, in the car with a casual tank, and on the balcony with a sundress. They must be super comfy for the actress to wear consecutively with the most random outfits.
She also explores oversized sunshades, which frame her flawless face perfectly. The glasses cover her eyes down to her cheekbones, revealing only full eyebrows, a perfect nose and full pink lips. Delilah supports her sister's new style and suggests a twin day, "I have these glasses, so should we like have a twin day," she asked.