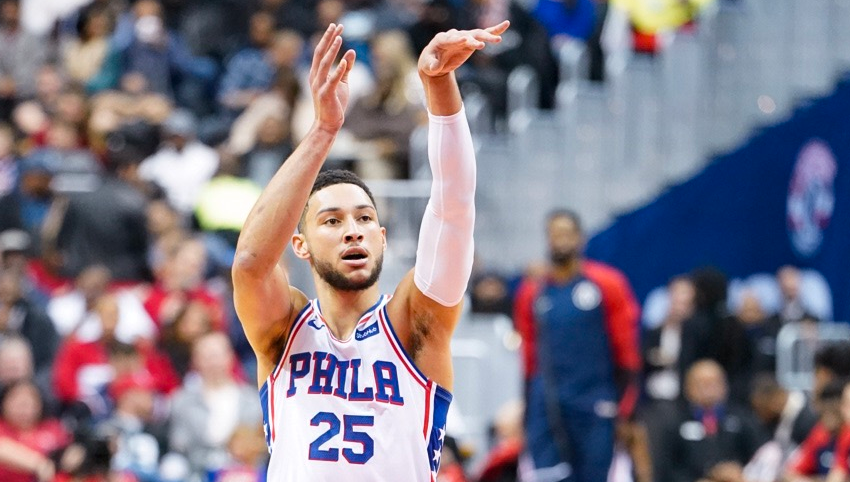 NBA Rumors: Sixers Should 'Prioritize' Dejounte Murray In Ben Simmons Trade Talks
It has been months since Ben Simmons demanded a trade, but the Philadelphia 76ers are yet to find a new home for their disgruntled superstar. Despite his underwhelming performance in the 2021 NBA Playoffs, Sam Amick of The Athletic revealed that Sixers president of basketball operations Daryl Morey is still expecting a massive haul in return for Simmons, with some league executives believing that they are waiting for Portland Trail Blazers point guard Damian Lillard and Washington Wizards shooting guard Bradley Beal to become available on the trading block.
However, as of now, the Trail Blazers and the Wizards haven't given any sign that they are planning to move Lillard and Beal before the 2022 NBA trade deadline.
Article continues below advertisement
Dejounte Murray To Philadelphia 76ers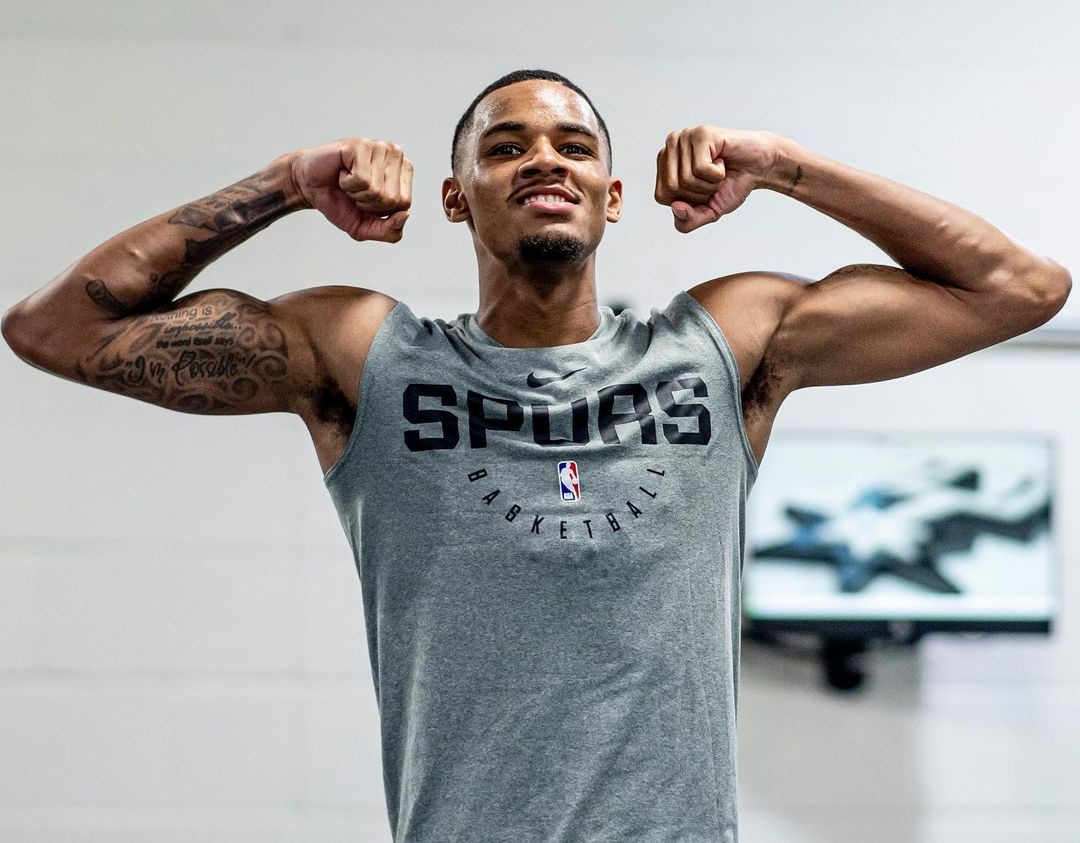 If they are serious about fully dominating the Eastern Conference and winning the NBA championship title in the 2021-22 NBA season, the Sixers should consider more realistic targets in the deal involving Simmons. In a recent article, Kenneth Teape of NBA Analysis Network created a list of players that the Sixers should "prioritize" in Simmons trade talks. These include Dejounte Murray of the San Antonio Spurs.
Murray is yet to earn his first All-Star recognition but with the way that he's playing right now, it would be wise for the Sixers to include him in their list of top trade targets.
Why Trading Ben Simmons For Dejounte Murray Makes Sense For Sixers
Though he's not on the same level as Lillard and Beal, swapping Simmons for Murray should be a no-brainer for the Sixers. Murray may not be an elite defender like Simmons, but he could fill the huge hole that he would be leaving in the Sixers' backcourt. As Teape noted, Murray won't only give the Sixers a new starting point guard, but also a "walking triple-double."
This season, the 25-year-old floor general is establishing an impressive performance, averaging 17.8 points, 8.4 rebounds, 8.8 assists, and 2.0 steals while shooting 43.8 percent from the field and 34.1 percent from beyond the arc, per ESPN.
Article continues below advertisement
Dejounte Murray Could Elevate Sixers' Status In The East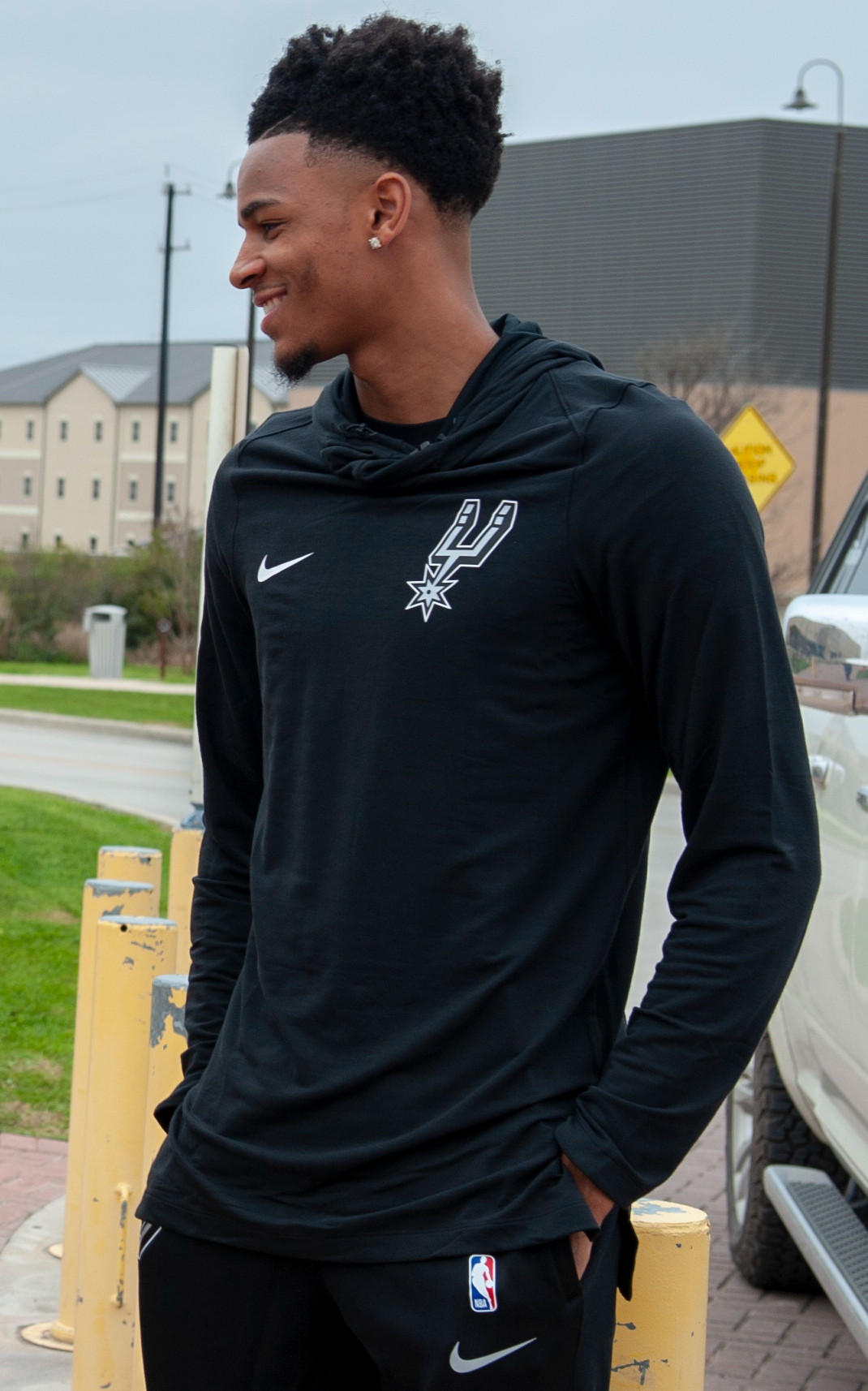 Knowing the difference in coaching style between Gregg Popovich and Doc Rivers, Murray would need time to familiarize himself with the Sixers' system. However, if he could build the perfect chemistry with Joel Embiid, Tobias Harris, Danny Green, and Seth Curry, Murray could be the missing piece that would put the Sixers on the top of the Eastern Conference.
By letting Murray take Simmons' spot in Philadelphia, the Sixers would have a realistic chance of beating Eastern Conference powerhouse teams such as the Brooklyn Nets, Milwaukee Bucks, Chicago Bulls, and the Miami Heat in a best-of-seven series.
Ben Simmons Would Welcome A Trade To Spurs
Though it wouldn't put him closer to winning his first NBA championship title, Simmons would definitely love the idea of being traded to the Spurs. Earlier in December, NBA insider Marc Stein revealed in his substack newsletter that Simmons is interested in playing for Coach Gregg Popovich.
"I've heard that Ben Simmons would welcome the opportunity to play for Popovich if the Spurs found a way to acquire him," Stein wrote.
Being mentored by Popovich, who's widely regarded as one of the best coaches of all time, would undoubtedly help Simmons find his way back to the path to becoming a legitimate superstar in the league.