Thylane Blondeau Enjoys Outdoor Shower In Skimpy Bikini
Thylane Blondeau, the world's "Most Beautiful" girl 100% knew how to grab her Instagram followers with that outdoor bikini shower. The 20-year-old French model continues to make headlines for rocking the moniker she acquired as a child - spotted in her infancy, the Cacharel face has since risen to superstar status, now also gaining fame in the U.S.
Earlier this year, Thylane updated her Instagram while bikini-clad and enjoying an outdoor shower, and the photo immediately gained likes. See why below.
Article continues below advertisement
Stuns In Bikini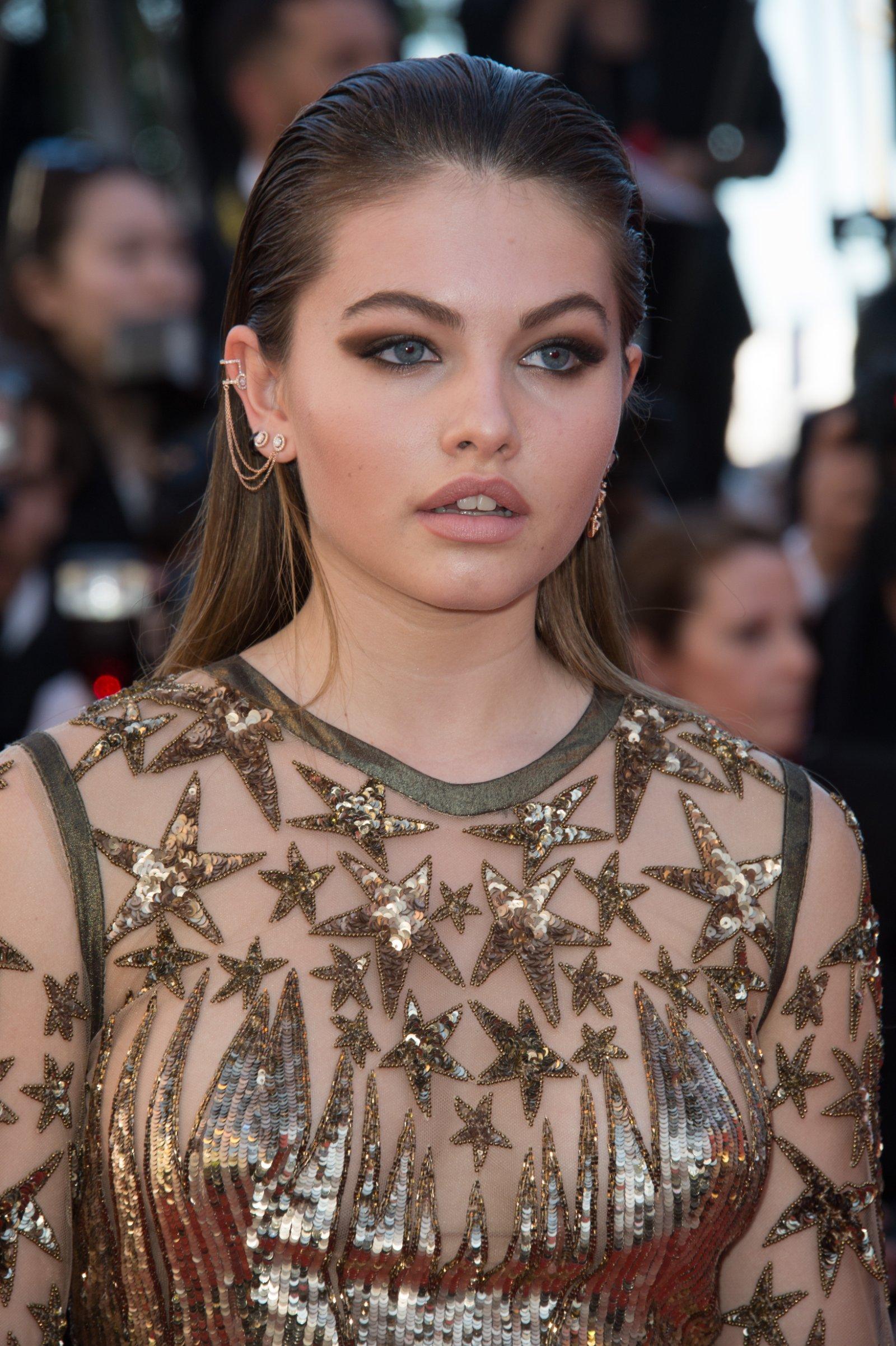 Scroll for the snap. Thylane, followed by 4.8 million on Instagram, had posted from one of her many vacations. The No Smile founder, now CEO of her own clothing line, was photographed in Ibiza, Spain and under semi-cloudy skies while arching her back and taking in shower spray from a terrace spot.
The stunner went for a tiny blue bikini showing off her supermodel body, with the low-key snap also bringing peace via Thylane's closed eyes. She opted out of a caption.
See The Photo Below
The Paris-based star, who regularly updates from her luxurious apartment in the French capital, sent out her long legs and her abs, with the post now sitting at over 97,000 likes.
Blondeau has also been busy plugging a brand earning her cash and a status as a businesswoman. She named her No Smile company after her trademark poker face, and she's explained the whole deal.
"Hi everyone I've been working since a longggggg time on NO SMILE , if you know me , you know how much I love & care for fashion !" she told fans.
Article continues below advertisement
No Smile Brand
The influencer continued: "I've created no smile few months ago and I was looking for the perfect name for the brand , and as you know I never smile !!! A lot of people always ask , are you sad ? Why u are you never smiling , you look sad ?!?"
Even name-dropping Victoria Beckham, Thylane told her followers: "As Victoria's said " i have a responsibility to the fashion industry " So yeaaa Even if I'm the happiest person alive , always grateful for everything, I'm smiling but on the inside :)."
Celebrity Following
Thylane's name is now making waves across both sides of the Atlantic, with a fair few U.S.-based celebrities following her social media. Keeping tabs on Blondeau are former Disney star Bella Thorne and model Amelia Hamlin, plus Amelia's 58-year-old mom, Lisa Rinna.
Thylane, meanwhile, follows famous stars including supermodels Kendall Jenner and Emily Ratajkowski, plus makeup mogul Kylie Jenner. She's also subscribed to Justin Bieber's Instagram - of course, she also follows the "Peaches" singer's model wife, Hailey Bieber. Check out her Insta for more.