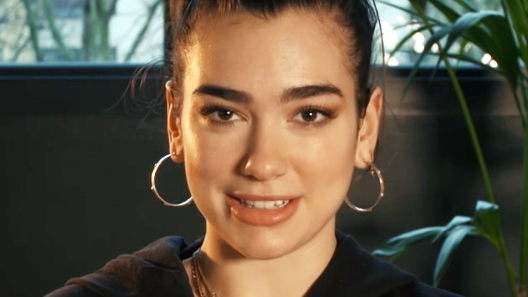 Dua Lipa Impresses With Slow-Mo Walk In Strapless Maximilian Dress
Dua Lipa is making major headlines right now, both for delivering a flawless and classic look and for sharing the whole thing to social media. The "Prisoner" singer is fresh from her appearance at the British Fashion Awards, where she rocked up to London's Royal Albert Hall in rising London-based designer Maximilian.
The Vogue cover face turned heads in a floor-length and strapless black dress, but it was more than just posing on the star's Instagram as she shared her evening getup.
Article continues below advertisement
Stuns In Maximilian Dress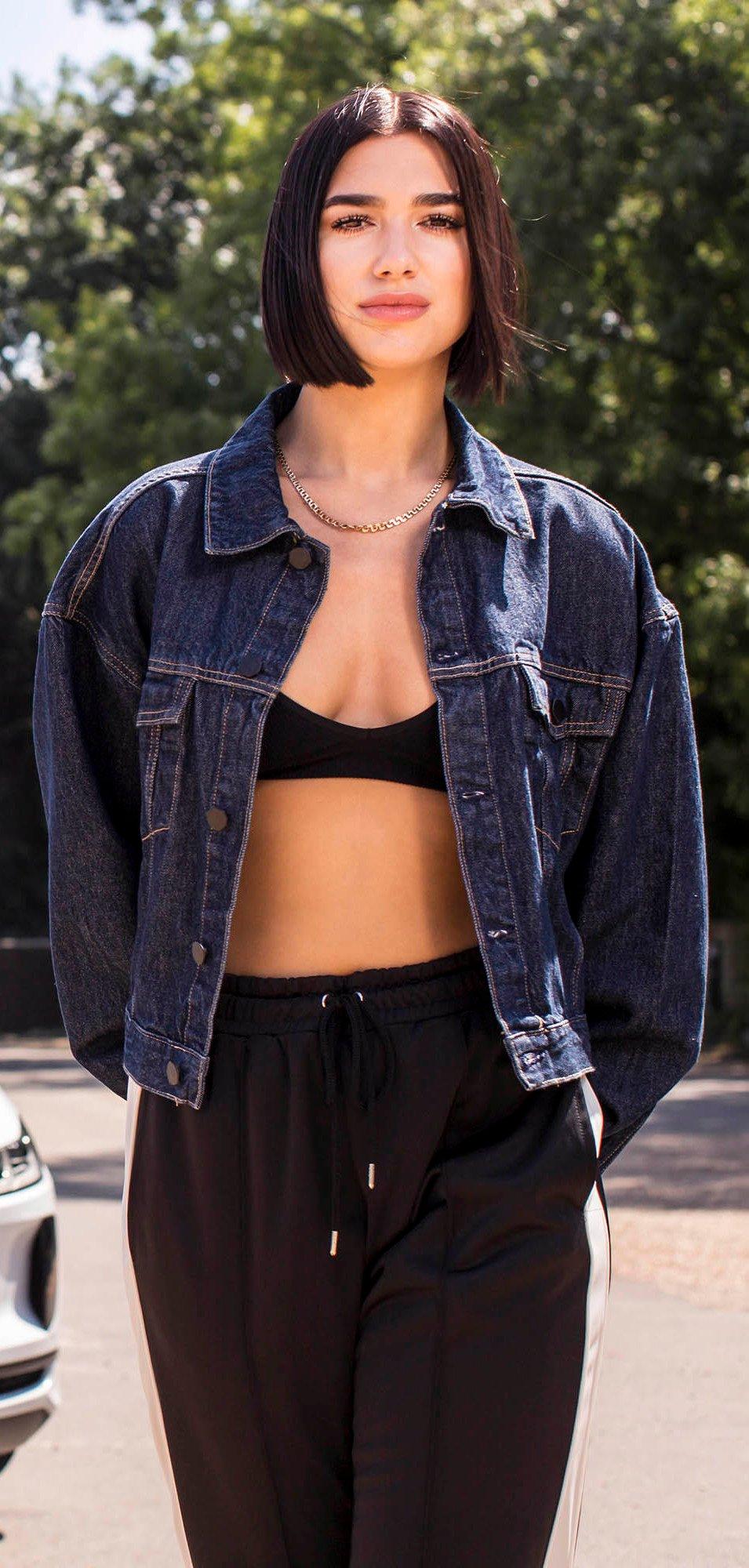 Scroll for the post, one opening in photo mode and bringing a video with a swipe. Dua, who fronts luxury label Versace, had gone for a lesser-known brand - Maximilian has under 50,000 followers on Instagram. The Brit looked sensational as she steered away from her usually-leggy looks, wearing a fitted and crepe black gown, one coming with no sleeves - elbow gloves, however, afforded a coordinated finish, as did a matching choker necklace in the dress' fabrics.
Keep scrolling for the video.
See The Video Below
Smoldering with her dark hair down and parted down the middle, plus a taupe lip and smoky eye makeup, Dua reappeared in slow-motion as fans swiped. Here, she was gently lifting up her dress to facilitate walking across the red carpet. She also shared a fun gallery of snaps with friends. Her caption read:
"Last night at the British Fashion Awards wearing a custom dress by one of my favorite favorite young British designers @mvximilian ❤️ love you Max!!!!" Swipe for the video below, scroll for more.
Article continues below advertisement
Fronting Versace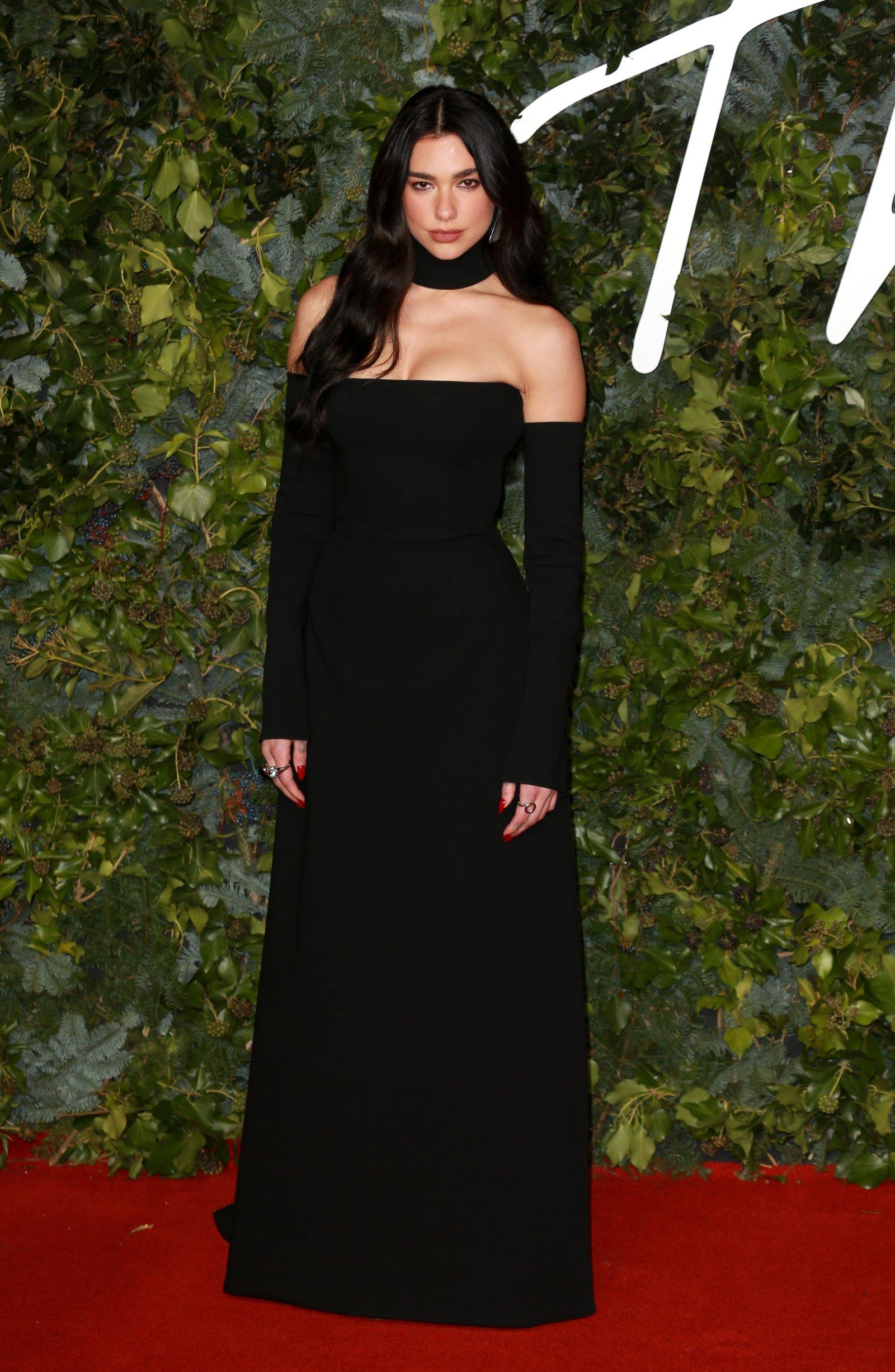 Maximilian is, incidentally, also adored by FENTY founder and singer Rihanna. Dua, meanwhile, continues to make fashion headlines for having been cherry-picked by Kardashian-adored label Versace. She joins the likes of Gigi and Bella Hadid in fronting the brand's Fall 2021 campaign.
"I met Dua for the first time a few years ago in London," Versace said of the singer in a statement. "I knew she was a beautiful girl but when I heard the timbre of her voice. I realized immediately she had something unique and special."
Celebrity Brand Era
They added: "Since then I've watched her career take off and partnered with her for many amazing moments. Right now, I cannot think of a better woman to embody the spirit of Versace and of this collection."
2021 has ushered in a whole new level of celebs fronting major brands. While singer Miley Cyrus this year landed her Gucci fragrances campaign, Spanish label Balenciaga has Justin Bieber as its face. YSL, meanwhile, is fronted by Hailey Bieber, with French brand Jacquemus snagging supermodel Kendall Jenner.