Selena Gomez Rocks Tight Yoga Pants For Weekend Boxing
Selena Gomez has been boxing and showing off her post-workout glow while in yoga pants. The "Rare" singer, actress, and cosmetics founder was all smiles in a weekend Instagram share, one showing her in a group sweat session and reminding fans why she fronts sportswear giant PUMA.
Posting as she thanked trainer Erika Hammond, the "Wolves" hit-maker sent out a makeup-free finish and low-key happy vibes, with the shot now sitting at over 2.4 million likes. See why fans are sending the thumbs-up below.
Article continues below advertisement
Weekend Workout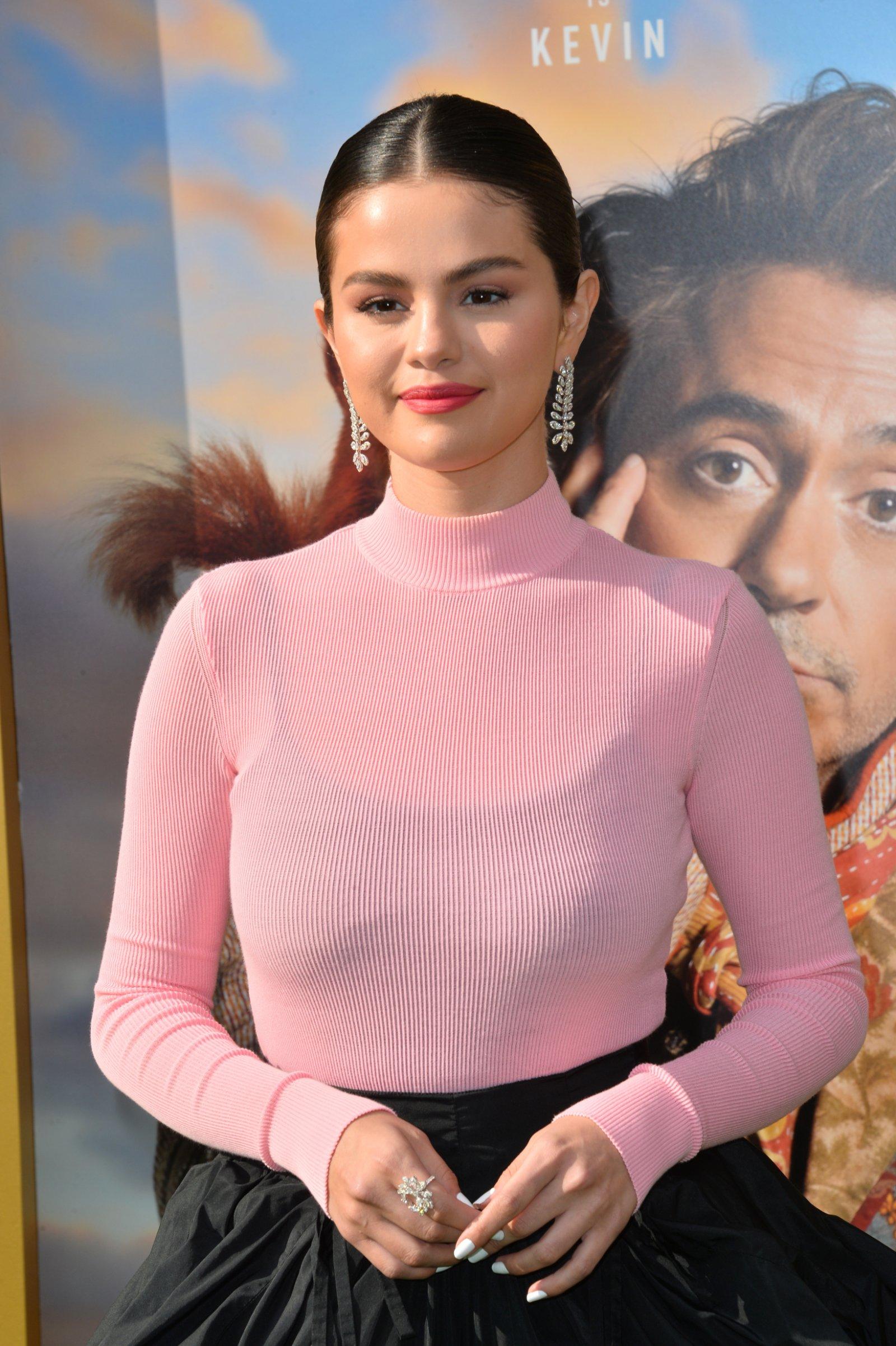 Scroll for the photo. Gomez, whose Lupus condition continues to plague her - the star underwent a kidney transplant in 2017 - has outlined that following a strict workout regimen can't always be put into practice. The "Only Murders in the Building* star formed part of a group of four in her snap - everyone was sitting on a raised floor and under a massive Rumble punching ball.
Selena wore simple black workout pants and a light sweater, plus black training gloves as she smiled.
See The Photo Below
The rising cooking queen also raised one arm up for a show of strength, echoing the body language of those around her. She thanked trainer Erika for "kicking my -ss," with the post quickly gaining a like from another fitness fanatic - 30-year-old Netflix star Jamie Lynn Spears approved.
"AAH MY FAVORITE GIRL," one fan replied, with others sending the former Disney star heart emoji. Selena is a known fan of yoga and gentle stretching, but she'll likewise up the cardio. More after the shot.
Article continues below advertisement
Her Trainer Opens Up
Earlier this year, Selena's trainer Amy Rosoff Davis opened up to Byrdie, detailing the star's workout regimen, plus the attitudes behind it all.
"[My first priority when training Selena is] listening to her body—which everyone should do when it comes to working out," she told the magazine. "Sometimes we just do yoga and stretching, and sometimes we hit it hard. Working out, just like life, should be a balance."
"[Selena and I] do everything from Pilates to hiking to dance cardio to circuit training to yoga and Spinning—the list goes on," she added.
Fronting PUMA
Selena now fronts a brand that seemingly ditched Kylie Jenner. Fans may remember the 24-year-old as once fronting the rival to Nike and Adidas, but Selena swiftly took over. PUMA has also hired "Prisoner" hit-maker Dua Lipa for its campaigns - also influencing for the brand, but in a more low-key way is Eminem's daughter Hailie Jade.
Posing by a vintage Mercedez-Benz as she rocked PUMA sneakers earlier this year, Selena told fans: "New @puma Cali Star Metallic ✨ Coming Soon!"