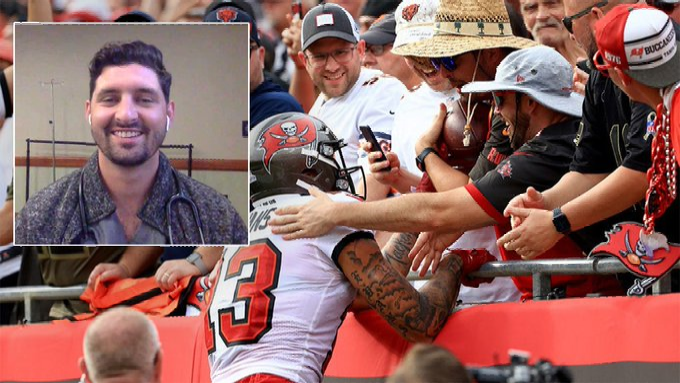 Football Fans In Frenzy Over Tony Romo's 'Tasteless' Comment About Tom Brady's Wife
On Sunday during a televised broadcast , Tony Romo, while negotiating a hypothetical exchange around the return of Tom Brady's a career-pass touchdown football by a fan, offered to trade a date with Gisele Bundchen in return for the game ball.
The football, thrown by Gisele Bundchen's husband, Tom Brady, was Brady's 600th career-pass touchdown football. Romo's comment sent some football fans on social media into a frenzy, one that included the words "creepy", "weird," and "tasteless" reports the New York Post.
Read Romo's comments below.
Article continues below advertisement
The Football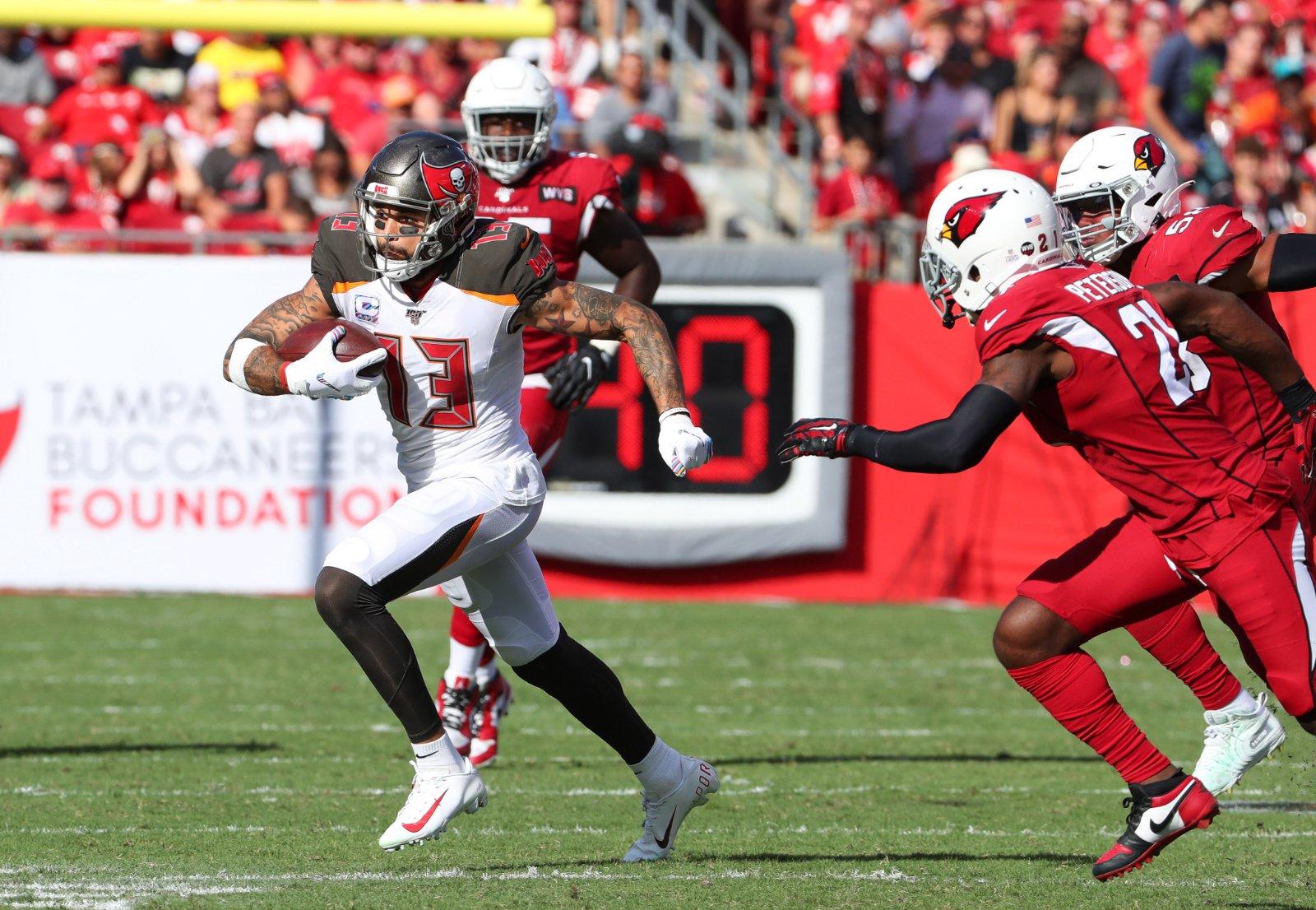 The football was Tom Brady's 600th career touchdown football, for a pass that was one of four in a game where the Buccanneers won over the Chicago Bears with 38-3. It was a good game for Brady who added a few new records to his collection. This game marks his fewest yards and lowest completion percentage of 55.6 percent of the season. Still, he is the only NFL player in the history of the franchise to reach the 600 touchdown mark.
The football is a big deal.
Brady hit that mark in the last few seconds of the first quarter, with a nine-yard fade to Mike Evans in the end zone. Evans handed over the ball to a fan, Byron Kennedy, in the stands who came to the game with Evans' jersey number.
Romo Under Fire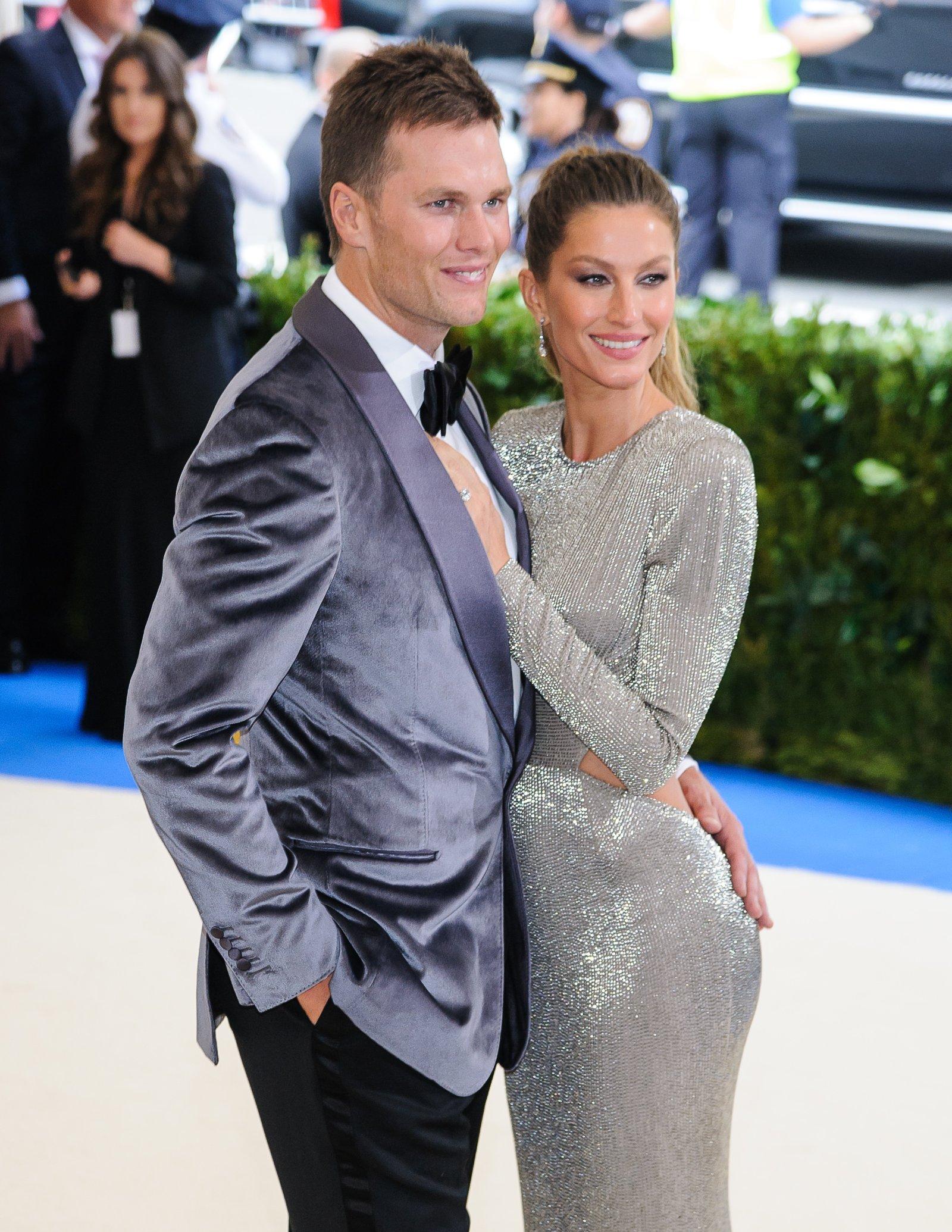 During a live broadcast, Romo was reportedly pretending to be Byron Kennedy negotiating the exchange of the football with Tom Brady, and said, "[A] date with Gisele. A date with Gisele and I'm in." Football fans from all walks criticized the move suggesting Gisele Bundchen was being traded as property.
On Twitter, a fan found that "borderline creepy" and said they found Tony Romo "so awkward sometimes."
Another fan on Twitter stated, "Tony Romo suggesting Brady trade a date with his wife for his 600th TD ball is just weird/borderline creepy. Dude is a good broadcaster but so awkward sometimes."
"What does Mr. Romo presume would happen with Gisele during that day she has been traded like property for a football?" said another fan.
Article continues below advertisement
Payton and Eli Manning Weigh In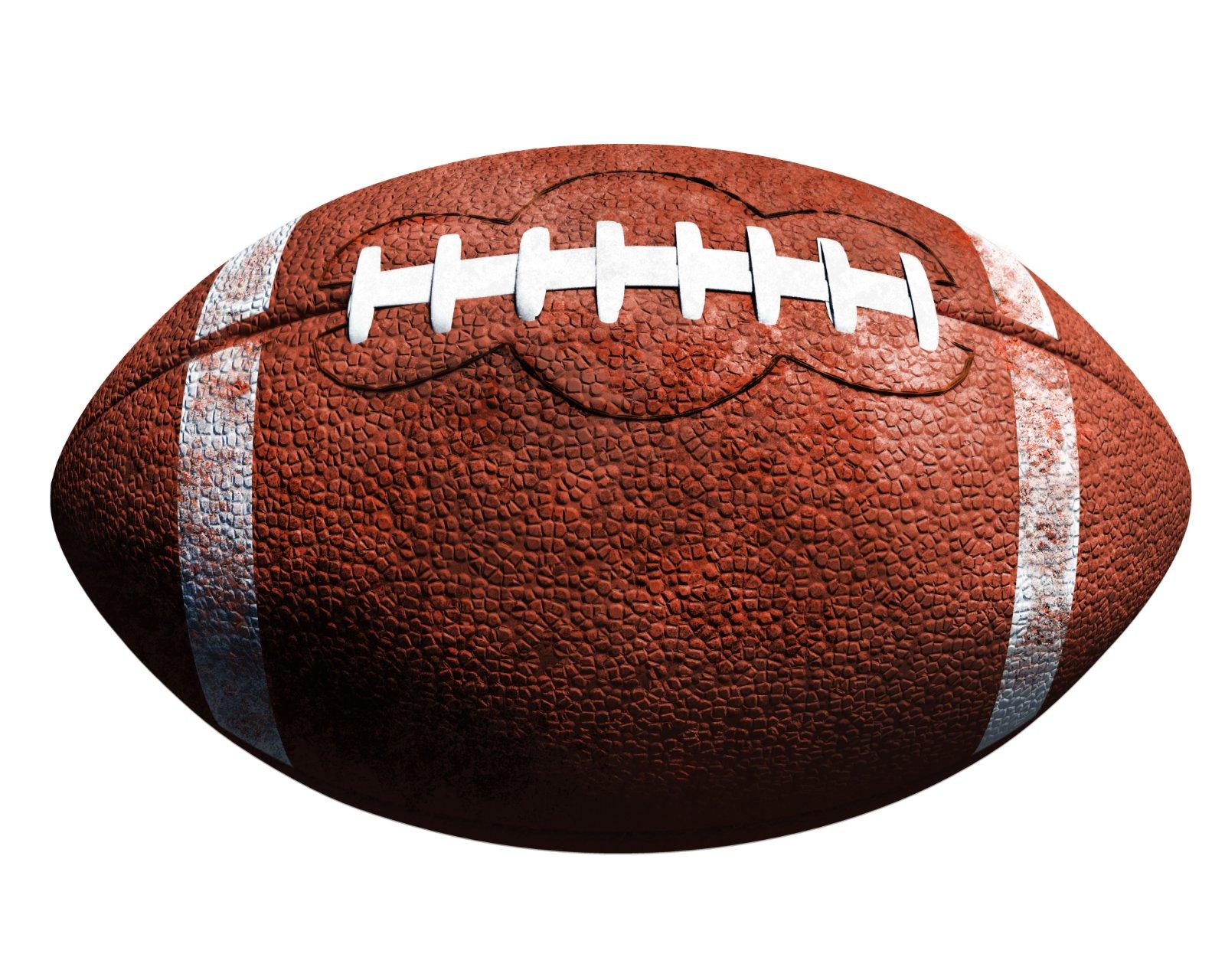 Other fans, such as Peyton Manning, said the fan gave in too quickly and thought he could have bought himself a seat in the Tom Brady suite for the rest of the season. The New York Post reports that Tom Brady isn't the souvenir-keeping-type, but he wanted that ball and Tony Romo knew it was a keeper too.
The Monday following, on the Manningcast during the Seattle Seahawks and New Orleans Saints game, Peyton Manning and his brother Eli Manning were quipping about that fan just handed back a history-making football.
To Byron Kennedy, quipping about a date with Gisele Bundchen with Tony Romo, might have been compensation enough. But to the Manning brothers, and the football world, hanging on to a history making football might be some good leverage to have with the NFL.
Peyton Manning said, "If he would've held it, he would've been sitting in the Tom Brady suite for the rest of the season."
Byron Kennedy Scores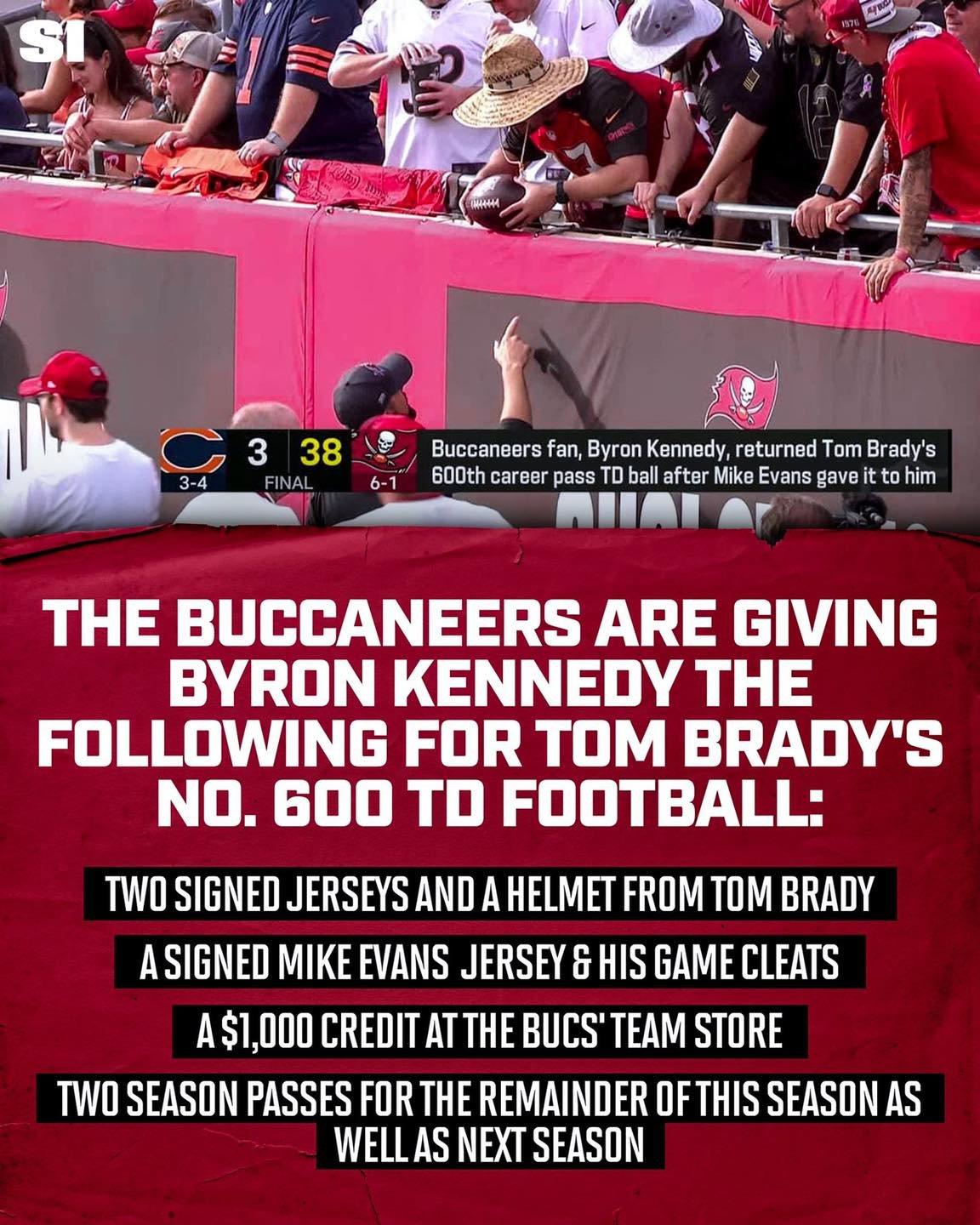 Byron Kennedy, returned the football, and rather than a controversial 'date' with Giselle, was compensated by the Tampa Bay Buccaneers for returning what Peyton Manning referred to as "leverage."
In exchange for the game ball, Byron Kennedy was gifted a signed Tom Brady helmet and jersey, a signed Mike Evans jersey, game cleats, season passes for 2021 and 2022, and $1,000 in the Buccaneers store. In a separate report, the New York Post reported that Manningcast reported that Kennedy also scored approximately $63,000 USD in bitcoin from Tom Brady.
Not quite the Brady suite, but close.
Gisele Bundchen and Tom Brady Romo's have yet to publicly acknowledge Tony Romo's comments.