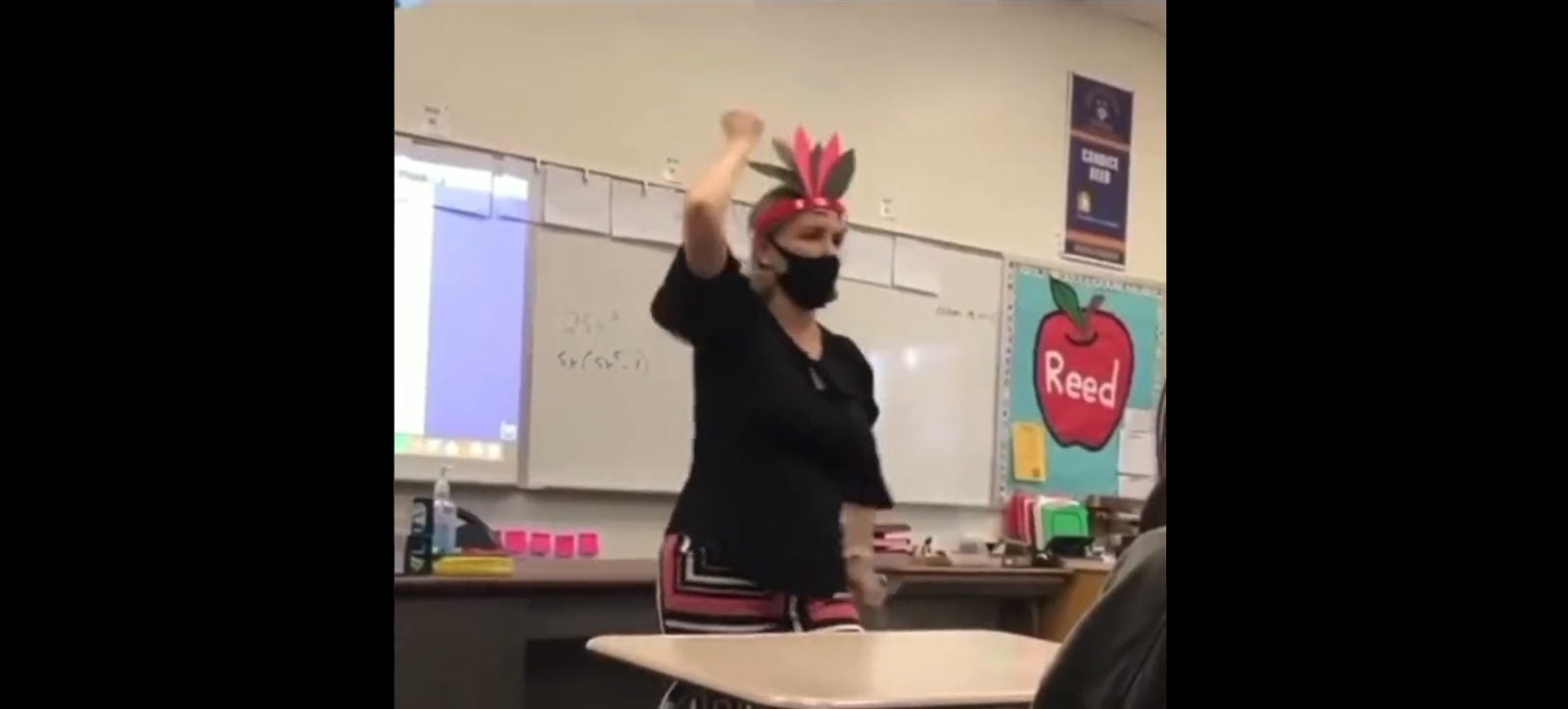 California Math Teacher Suspended After Performing 'Sohcahtoa' Dance For Class
"Sohcahtoa" is a helpful mnemonic for remembering the definitions of the trigonometric functions, but a Riverside, California high school teacher used it as she mimicked an indigenous dance.
A student recorded the teacher and posted a video of her dance online.
The video quickly went viral on Twitter, Instagram, and other social media platforms this week, sparking outrage from members of the Native American community, many of whom found the dance offensive and deeply inappropriate. The teacher was then suspended.
Article continues below advertisement
Teacher Suspended
As The Los Angeles Times reported, the Riverside Unified School District suspended the teacher on Thursday and said that her actions "do not represent the values of our district."
"These behaviors are completely unacceptable and an offensive depiction of the vast and expansive Native American cultures and practices," the district said, without releasing the teacher's name.
President of the Riverside City Teachers Association Laura Boling echoed this sentiment, saying she was "disappointed" with the teacher in question.
"We care deeply about all our students and do not condone actions that alienate, hurt and threaten Indigenous students' learning environment," Boling said.
Native American Community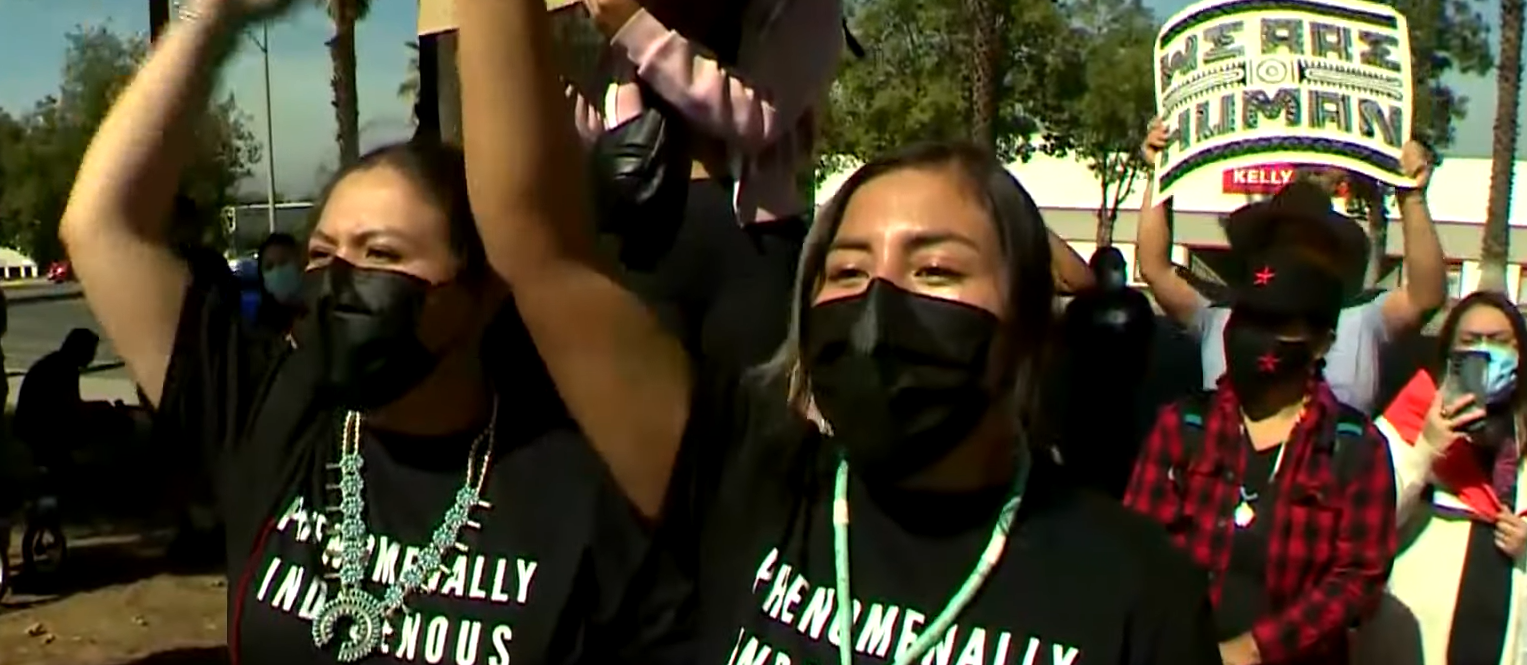 The video -- which can be viewed below -- upset members of the Native American community.
Director of the American Indian Movement's Southern California chapter Dee Dee Manzanares Ybarra said that "people are upset, people are a little angry with what happened because it's just so disrespectful to our youth."
Indigenous rights activist Ivette Xochiyotl and other community members, meanwhile, organized a protest in response to the video.
"Whose land? Our land!" the protesters chanted.
Some students stayed after school to join the demonstration.
Article continues below advertisement
Democratic Assembly Reacts
Democratic Assembly members Sabrina Cervantes and Jose Medina -- Medina is the first California Native American to be elected to the state Assembly -- also weighed in on the controversy.
"It is damaging and disheartening to see Native American and Indigenous culture represented in such a trite and insensitive way. We need to ensure that students learn about themselves in positive, accurate and appropriate ways," they said in a joint statement.
Together with Ybarra, Medina tried to deliver a letter to the school's principal, but was not allowed to do so -- the letter demanded the teacher's resignation.
Native Student Speaks Out
The student who posted the video clip of the teacher online, Akalei Brown -- who is a a Native American of Kanaka-Maoli and Taos Pueblo descent -- said she found the teacher's behavior deeply offensive.
"I felt it necessary to share this video with the world so they could have a small glimpse into the type of abuses Native children face in U.S. schools every day. This is reality for Native people in the U.S. and we're not going to take it sitting down anymore," she said.