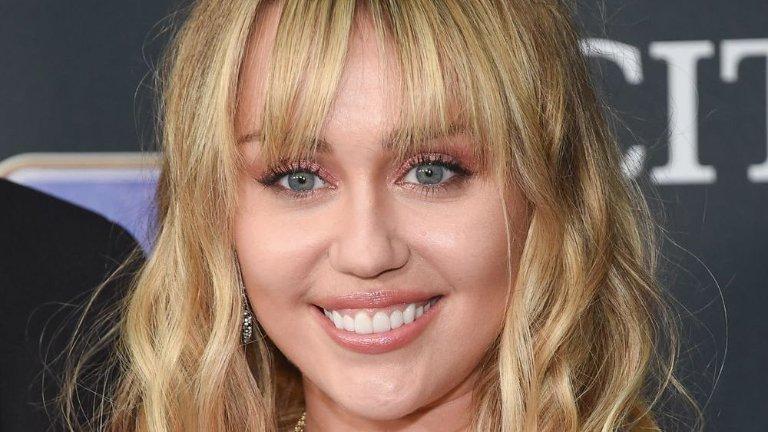 Miley Cyrus Announces OnlyFans Alternative In Braless Minidress
Miley Cyrus has her own answer to OnlyFans, and it doesn't involve the adult subscription site taking a giant cut out her earnings. Delivering a bit of a joke this week, the 28-year-old singer updated her Instagram while in a cut-out minidress as she shared her latest shoot, also encouraging fans to check out "MiFans Only."
Mi Fans doesn't provide quite what OnlyFans does, but the Miley World website section does offer a "Sign Up For MiFansOnly Exclusives" section. Check out the announcement below.
Article continues below advertisement
Forget OnlyFans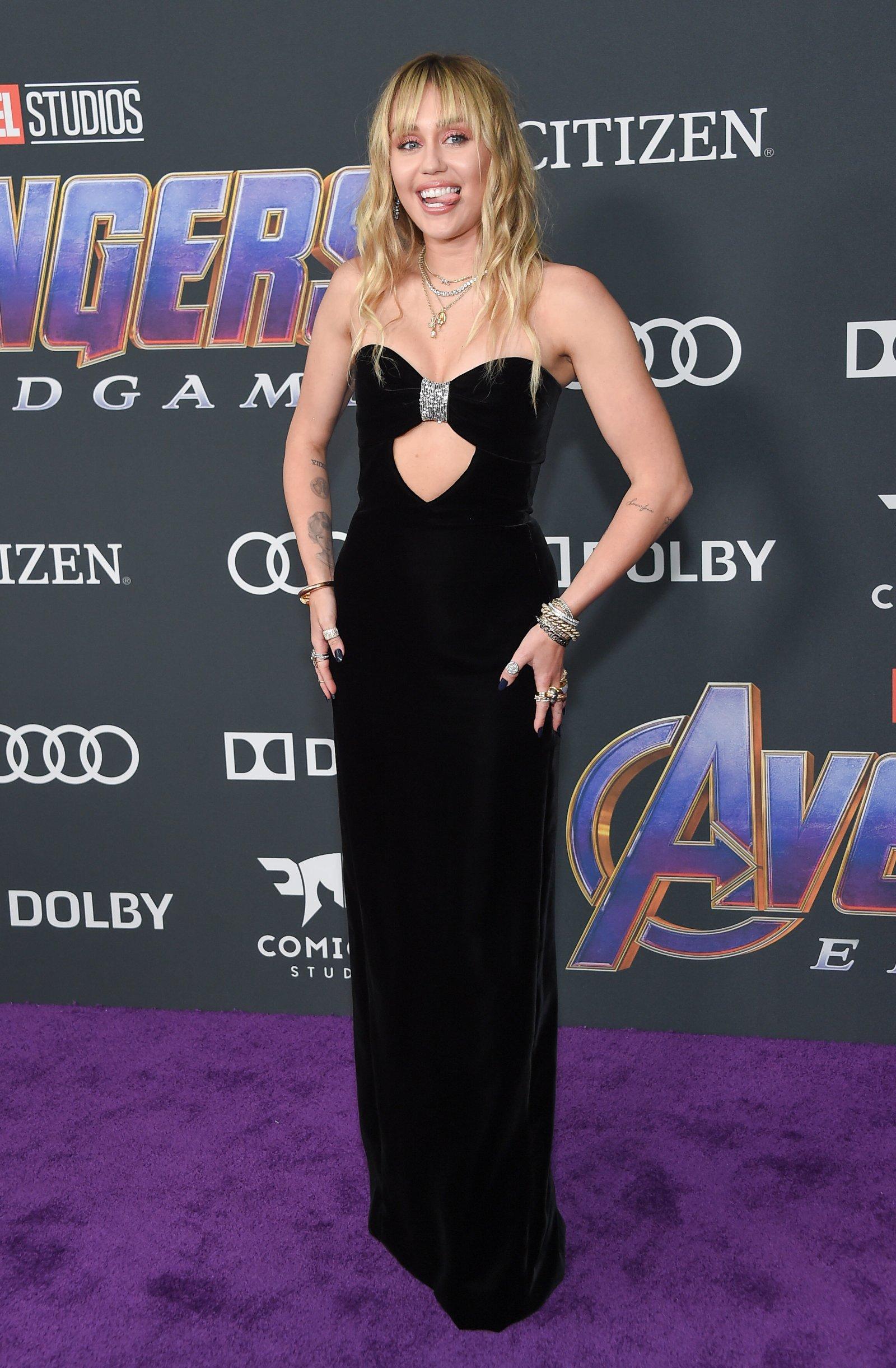 Scroll for the photo, one seeing the former Hannah Montana star posing from a studio while on her knees and arching her back. Miley, fresh from penning a heart-felt letter to fans, was back to showing off her cheeky side as she shared two photos - one even showed her pumping iron as she held two massive dumbbells.
Wearing a tiget-print and two-toned minidress with cut-out stomach and side panels, the "Prisoner" hit-maker stunned while braless and in heels, also flaunting her famous tattoos.
Scroll For The Photos
Also rocking her rocker blonde hair as she somewhat grows out her COVID mullet, Miley posed with one arm up above her and the other reaching down to her feet. Anyone swiping right then saw the daughter to Billy Ray Cyrus in a snakeskin aqua minidress and spiked stilettos as she grimaced and fiercely held up two weights - the bulging biceps definitely got shown here.
"#MiFansOnly 🌎 THE ORIGINAL ONLYFANS! Go to #MileyWorld & sign up for my mailing list to watch my ACL UNEDITED LIVE performance!" Miley wrote. Swipe for both pics below, scroll for more.
Article continues below advertisement
OnlyFans Bursting With Celebs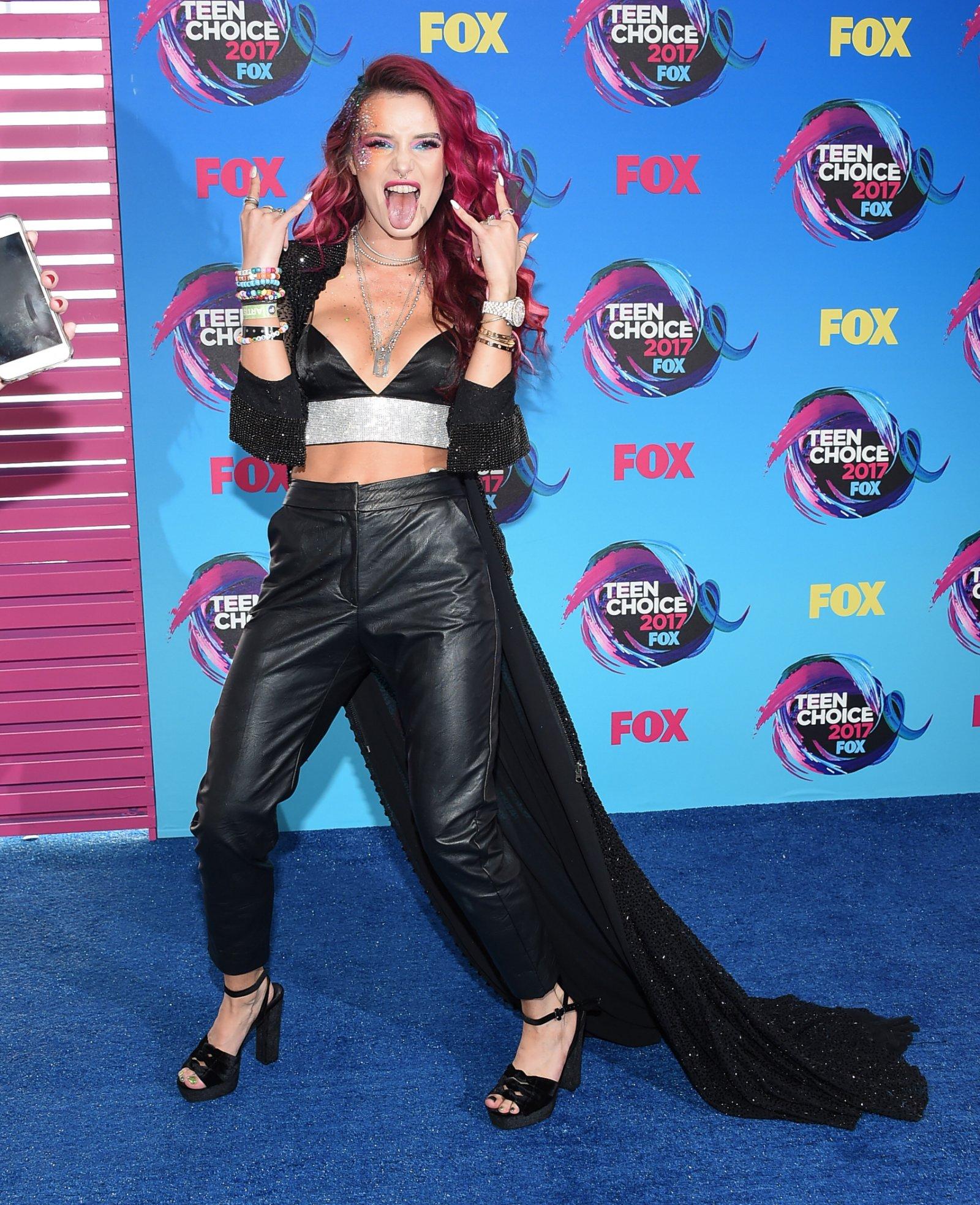 Miley has not joined OnlyFans, but it looks like half of the celebrity world has - sometimes not making the best headlines as a result. Actress Bella Thorne's 2020 join proved controversial as she earned $1 million in just 24 hours from her sign-up, with the former Disney star eventually apologizing after backlash from sex workers.
Also signed up are "WAP" rapper Cardi B, model Jordyn Woods, ex to Kanye West Amber Rose, plus 47-year-old reality star Larsa Pippen. Oh, and model Demi Rose.
Feeding Pigs With Exciting News
An Instagram video this week showed Miley pared down and in sweats as she fed two pot-bellied pigs. The "Midnight Sky" singer used the video for her latest announcement, telling fans:
"Actual footage of me FEEDING THE CHILDREN with 1. The relaunch of #MileyWorld 2. An exclusive unedited live performance from @aclfestival 3. New photoshoot 4. Confirmation I'm in the studio working on the next record 5. a special announcement coming tomorrow!"
Miley's "Mi Fans" post sits at over 1.3 million likes.