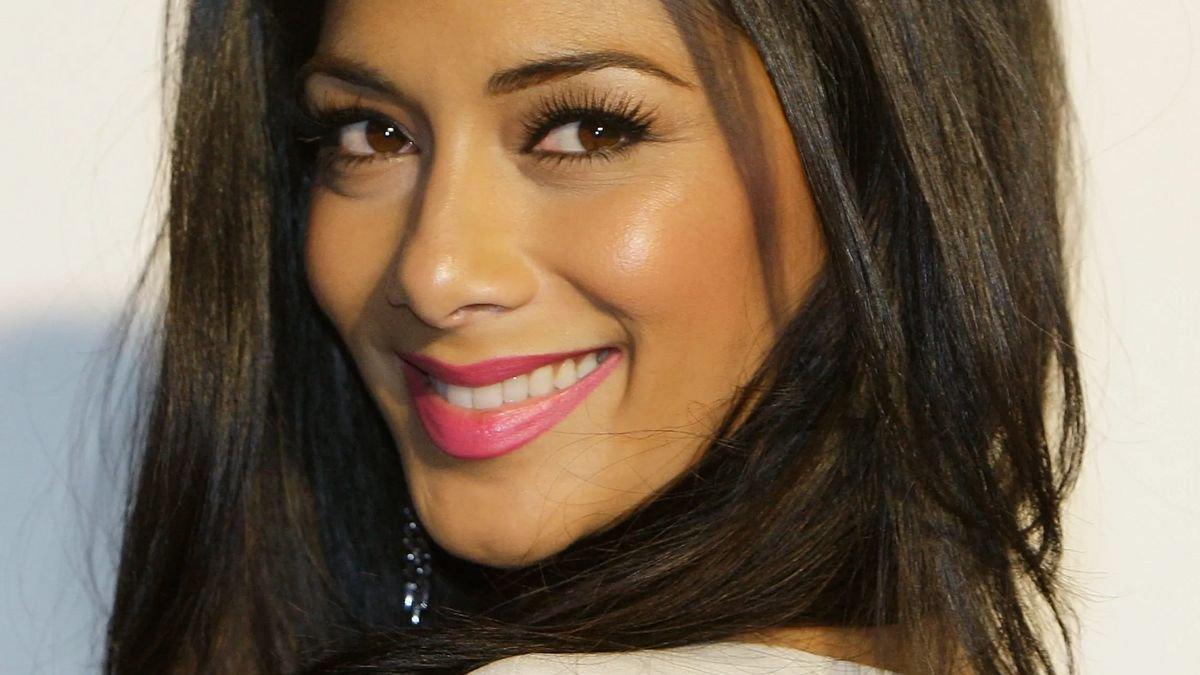 Nicole Scherzinger Impresses With Bikini Yoga While Upside-Down
Nicole Scherzinger was upside-down, legs in the air, and bikini-clad for a jaw-dropping and zen yoga session while on the beach recently. The Masked Singer judge and former Pussycat Doll has been busy exploring the concept of balance with photos showing her take on it - sharing a gallery of impressive snaps, the 43-year-old stunned her Instagram followers straight from shores four days ago.
Nicole, who embraces fitness and is a bulimia survivor, even delivered a handstand amid her leggy shots. Check them out below.
Article continues below advertisement
Looking Amazing At 43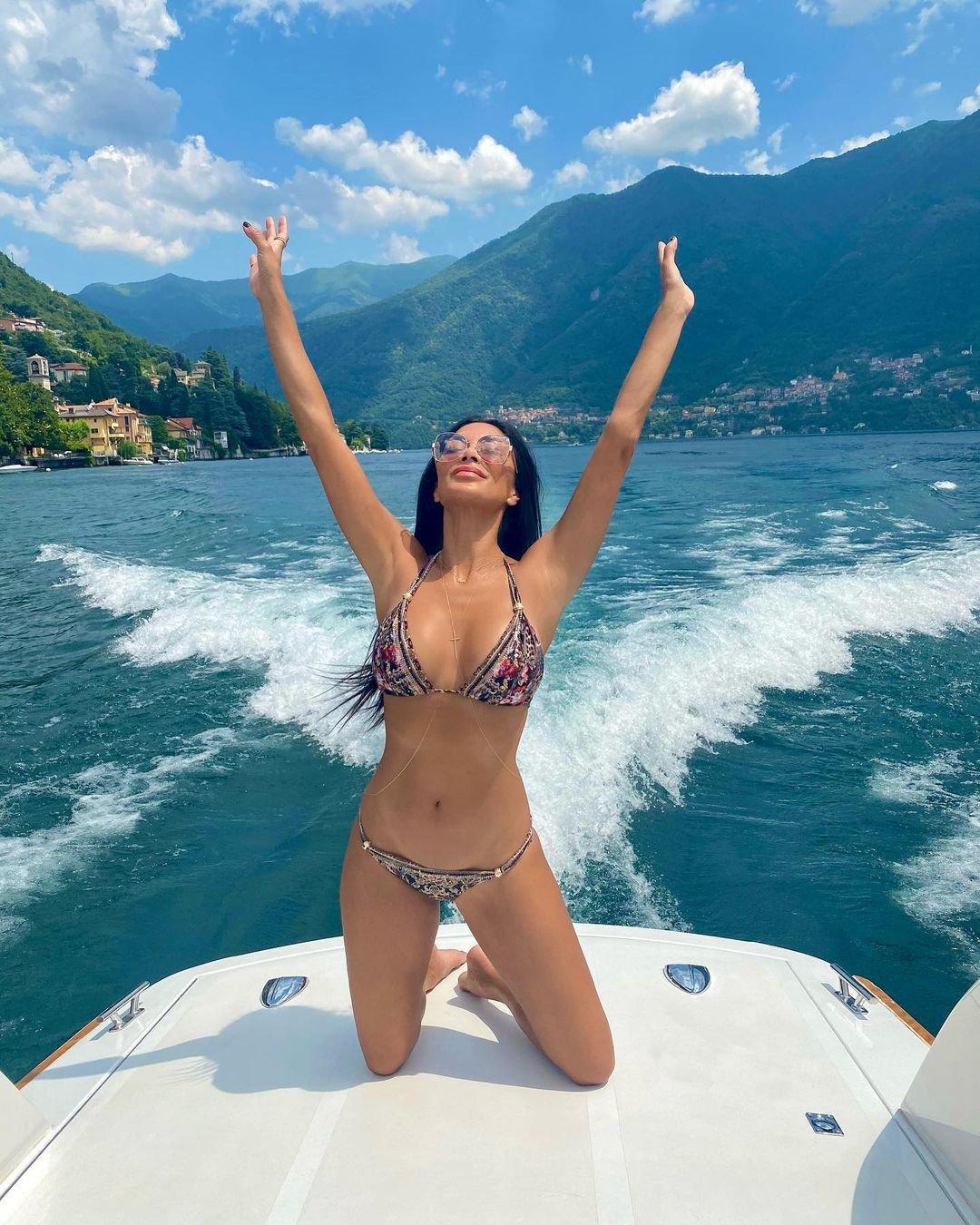 Scroll for photos. Scherzinger, who continues to defy her age and regularly sees fans thinking she looks 25, had posed solo and on a blissful, powder-sand beach amid lapping waves and blue skies.
The "Buttons" hit-maker opened using her elbows to support her entire body while cycle-posing her legs - a tiny patterned and criss-cross bikini, meanwhile, showed off the star's killer abs, toned legs, and all-around golden tan. And yes, there was plenty of sand splattered around Nicole's skin.
See The Photos Below
Showing her steely strength, Nicole then delivered a legs-up and perfect handstand while still showcasing her swimwear, with the next shot seeing her fold one leg while in the same pose. The photos, which sit at over 170,000 likes, came captioned:
"Balance is not something you find, It's something you create 🌀@trendingtravel.co.uk @mo_canouan #canouan."
"Yes ma'am" came from celebrity Tamar Braxton, with more than one fan replying: "Perfect." Nicole's then shared a stunning poolside snap from the Mandarin Oriental hotel in St. Vincent and the Grenadines. Swipe for the gallery below, scroll for more.
Article continues below advertisement
Not Just Yoga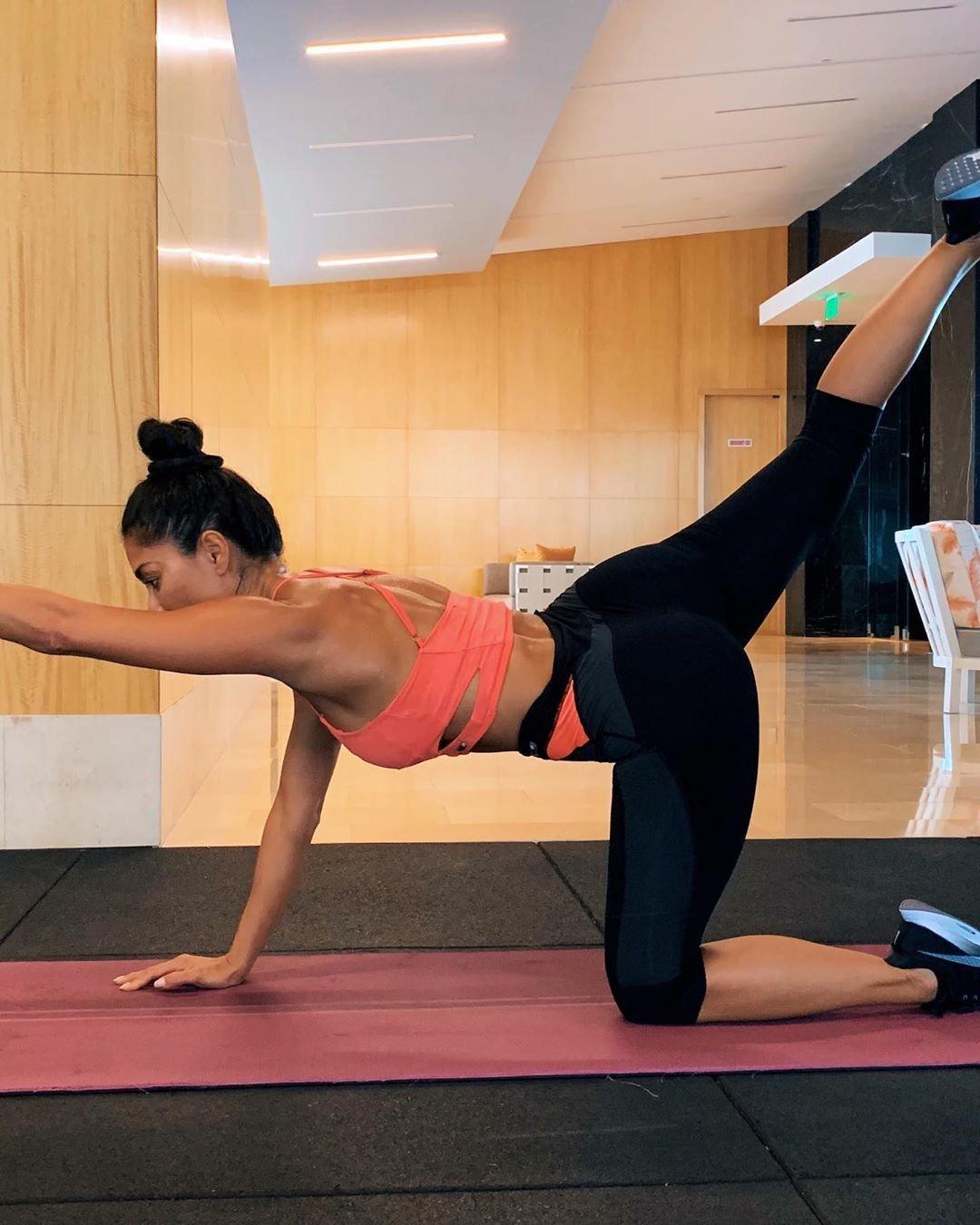 Nicole, whose shredded abs are regularly featured on her Instagram - same goes with workouts, sometimes including beau Thom Evans - has opened up on her fitness.
"In a typical workout I would run on the treadmill maybe 20 mins, then try to do some squats, some sit-ups on the exercise ball, some yoga stretches," she told Women's Health, adding:
"When I'm home I like to take a spinning class called Soul Cycle or I like to do hot yoga - a modified version of bikram yoga - or hiking, and core power yoga in LA."
Mexican Food And French Fries
Scherzinger may come super-healthy with her love of sushi and avocado, but the star likewise knows how to treat herself for a balanced approach.
"When I'm going to indulge, I love pasta, pizza, I love Mexican with lots of cheese," she said, continuing: "I love French fries, or crisps - salt and vinegar crisps. In terms of snacks: almonds, coconut water, bits of coconut, baby carrots."
A 2021 snap of Nicole also showed off her love of fresh shrimp, this as she supported a local Hawaii business while on the beach.