Southwest Airlines Disruption Continues
Over the weekend, Southwest Airlines canceled more than 2,000 flights, disappointing thousands of loyal customers across the United States.
The company blames the cancellations on weather and air traffic issues, but it appears as though the disruption will continue.
On Monday, Southwest cancelled another 337 flights, forcing many to drive on a federal holiday to visit their friends and relatives.
Southwest told CNN on Sunday evening that getting operations back to normal was "more difficult and prolonged" due to the coronavirus pandemic.
Article continues below advertisement
Southwest, FAA
Southwest also told CNN that it "continued diligent work throughout the weekend to reset our operation with a focus on getting aircraft and crews repositioned to take care of our customers."
The Federal Aviation Administration (FAA), meanwhile, said in a statement that "flight delays and cancellations occurred for a few hours Friday afternoon due to widespread severe weather, military training and limited staffing in one area of the Jacksonville Air Route Traffic Control Center."
But what about other airlines? Are other companies experiencing these issues?
Other Airlines
Other airlines have also been impacted, but not nearly as much as Southwest.
For example, American Airlines on Sunday canceled just two percent of its flights. Spirit Airlines also canceled two percent of its flights.
Some stranded passengers told CNN that they are disappointed with the company, and that the cancellations have forced them to spend additional money on rental cars and drive as much as 900 miles.
"I've flown with Southwest over 200 times and I've always been very happy with their customer service. I hope they sort this out," Marye Cory told the outlet.
Article continues below advertisement
What Is Causing The Delays?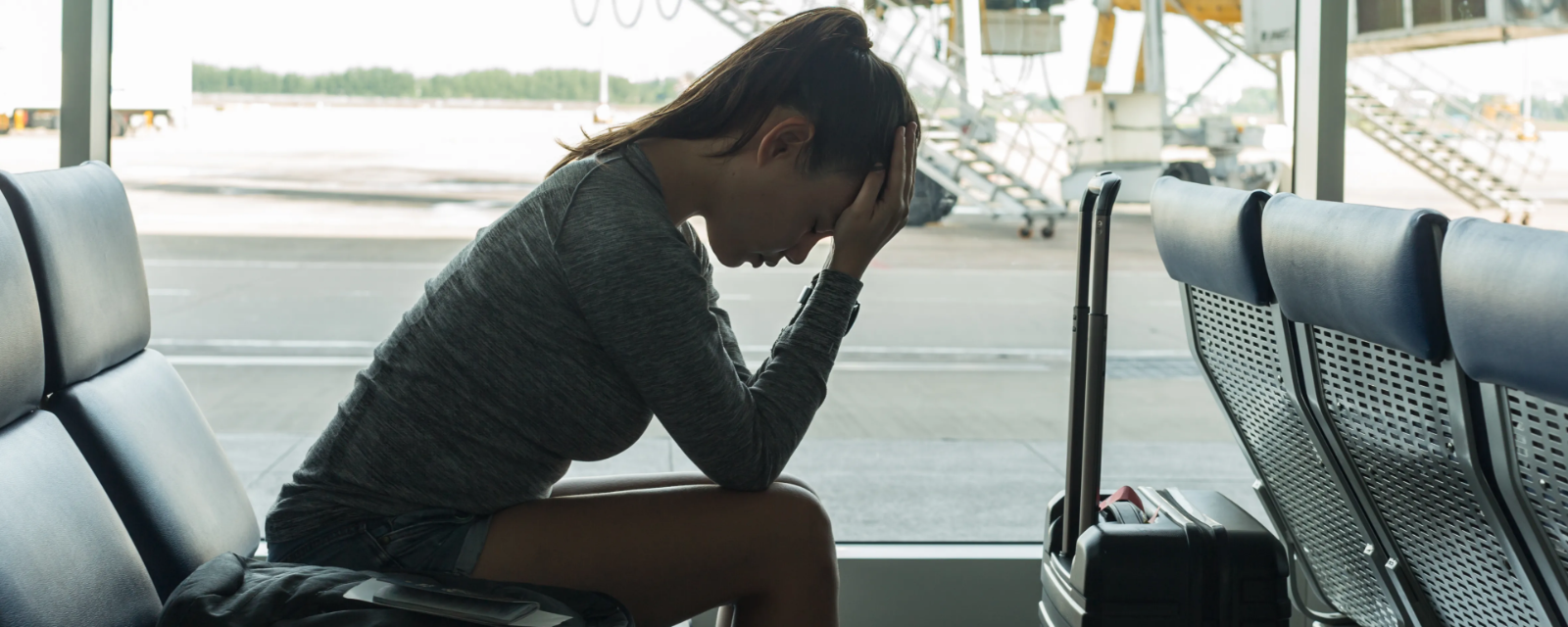 It is being speculated that Southwest's decision to mandate vaccines for employees is what's causing the delays -- the company said last week that its workforce must be vaccinated by December 8.
Southwest Airlines Pilots Association, a union that represents around 10,000 pilots, said that the cancellations were due to the "management's poor planning."
"SWAPA is aware of operational difficulties affecting Southwest Airlines today due to a number of issues, but we can say with confidence that our pilots are not participating in any official or unofficial job actions."
-
Airline Industry
COVID-19 has had a devastating impact on the airline industry as a whole.
The consulting firm also claims the pandemic will have a long-term impact on aviation, since companies will be forced to adhere to strict health and safety standards.
"The impact of the COVID-19 pandemic is far from over. There is some relief to be found in various parts of the world now that vaccinations have begun, but the road to recovery for air traffic will take several years, " McKinsey & Company warns.