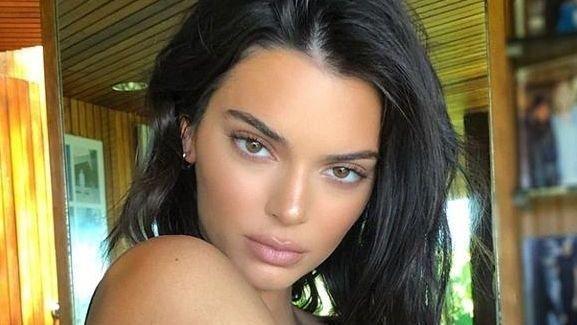 Kendall Jenner Cheeky In Leather Corset With Halloween Twist
Kendall Jenner is showing some major cheek while gearing up for Halloween 2021. The 25-year-old supermodel and reality star is fresh from a revealing Instagram update taking fans back to her Barb Wire outfit from last year's Halloween - the Alo Yoga spokesperson made 2020 headlines for dressing up as Baywatch bombshell Pamela Anderson and looking the spit of the Canadian blonde.
Posting with a new and unseen photo, Kendall revived the look, joking that she has to "figure out Halloween."
Article continues below advertisement
'Gotta Figure Out Halloween'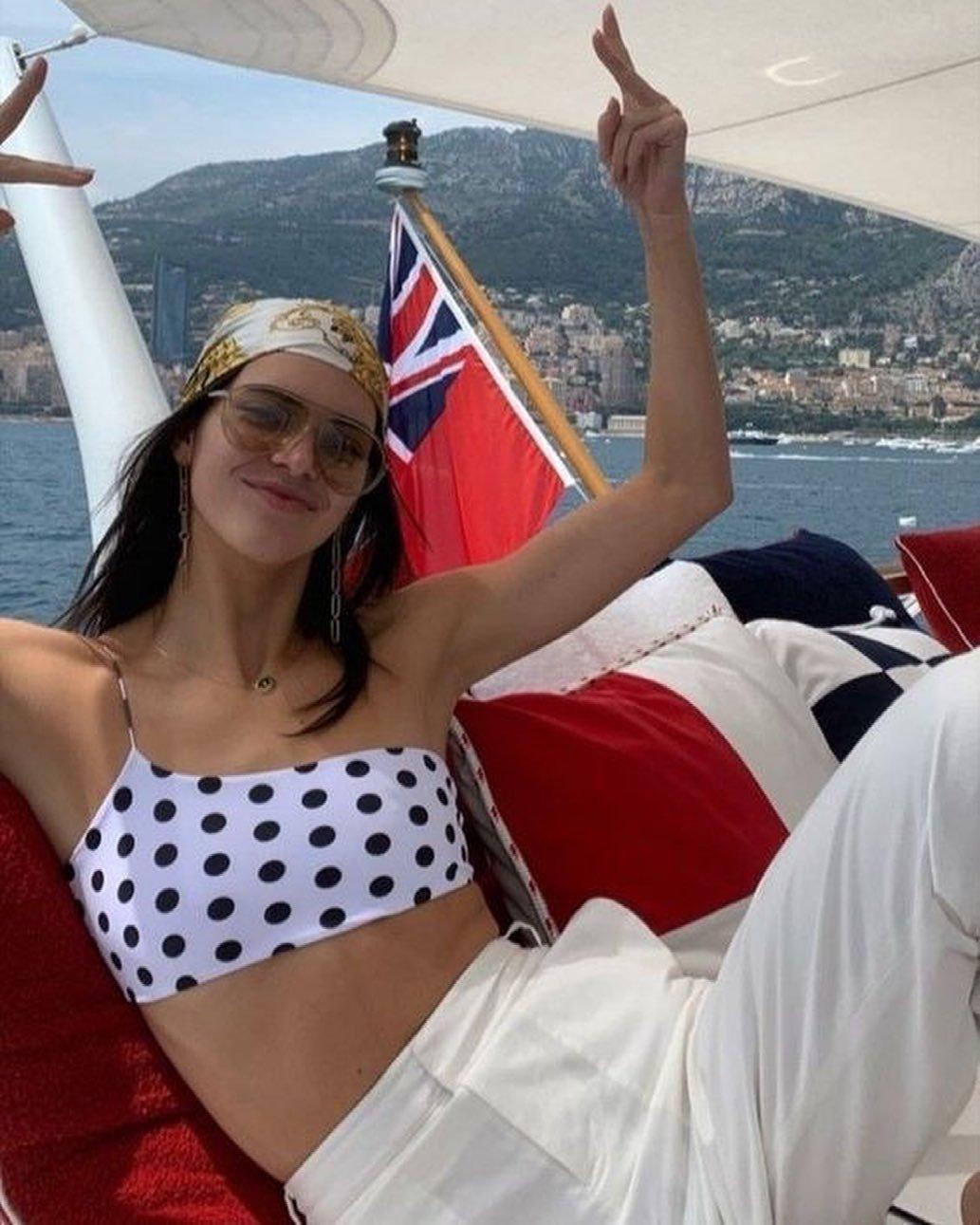 Scroll for the photo. Kendall's 194 million followers likely haven't forgotten Halloween 2020, with the annual calendar date seeing the brunette all blonde, with pencil-thin eyebrows, and in a daring and plunging black leather corset, plus fishnets, and thigh-high boots.
Bringing back the ensemble that also came complete with elbow gloves, Kendall shared a cheeky rear-view shot of herself posing indoors and with the corset's one-piece thong very much making a stand. Jenner's perky rear and long legs were on show, with the star also holding a pair of shades.
See The Photo Below
Peeping the tops of her boots - this time, knee-high - Kendall took to her caption eyeing up this year's Halloween - basically, she's gotta "figure" it out. Last year brought Kendall attending Harriet's Rooftop at 1 Hotel in West Hollywood as she partied it up for Halloween - the bash was also attended by rapper The Weeknd, "Peaches" singer Justin Bieber, model Winnie Harlow, and Will and Jada Pinkett-Smith's son Jaden.
Over 1.9 million likes were left in just two hours. Scroll for more after the snap.
Article continues below advertisement
2020 Halloween Party Backlash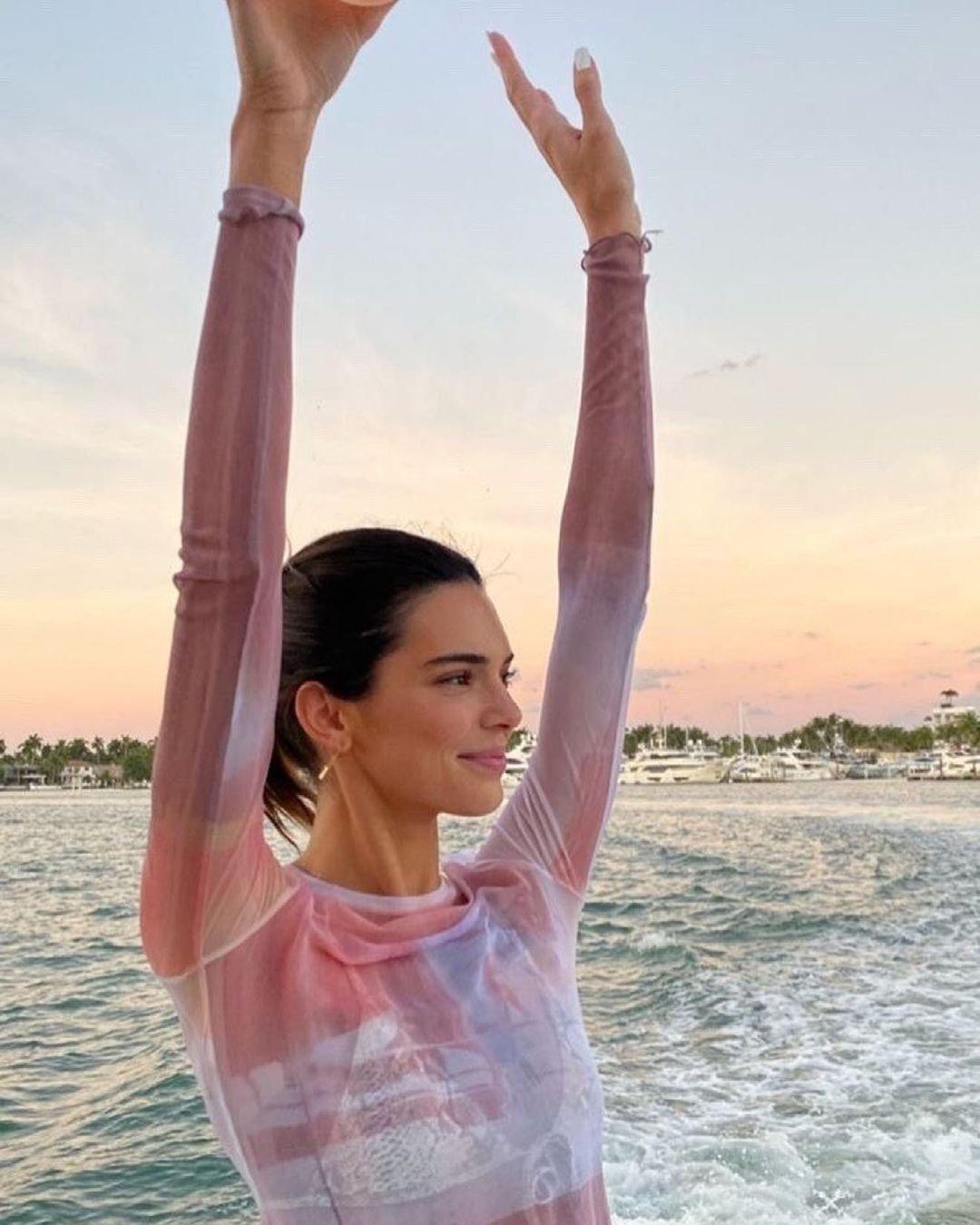 While glitzy photos filled Kendall's Instagram after the WeHo bash, media outlets were reporting a different story - namely, backlash over a reported lack of masks as the A-Listers partied amid the global pandemic.
"Kris and the entire family were well aware of the LA CDC rules and chose not to follow them. Because the party was on an outdoor deck, they felt they were doing their part in being safe," a source told The Sun.
"But there was no social distancing, no masks besides the staff and over 100 people," they added.
Making Her Own Cash
Kendall's 2021 isn't a year she'll forget. The model has branched into business, joining her famous sisters, and she's been enjoying immense success as her 818 tequila brand sells out. Jenner did face cultural appropriation backlash over the Mexico-fabricated alcohol, but she's since spoken out about a new initiative, telling Jimmy Fallon:
"At our distillery, which I was just at the other day, we found a way to take the agave waste — the agave fibers and the water waste — and build this sustainable brick that we are actually donating back to the community of Jalisco."