Mandatory Vaccines Have Existed For Decades, Why The Backlash?
Virtually every major country in the world has mandatory vaccination policies, including the United States. In fact, mandatory vaccines have existed in the U.S. for decades and that probably won't change anytime soon.
Still, when Democratic President Joe Biden announced last week new coronavirus vaccine mandates, Republican politicians and conservative media figures accused him of behaving like a dictator and infringing upon their freedom of choice.
Their arguments are ahistorical, given that vaccine mandates are not just widespread and effective, but also lawful. Read more below.
Article continues below advertisement
Biden's COVID-19 Vaccine Mandate
Biden's COVID-19 vaccine mandate is expected to affect around 100 million Americans.
As CBS News reported, the federal government, as well as all employers with more than 100 employees will have to mandate vaccines or regular testing under Biden's new policy.
The president's announcement comes as hospitals across the nation are being overwhelmed by people infected with the novel Delta variant of COVID-19.
The vast majority of those who require hospitalization or are experiencing severe symptoms have not been vaccinated, studies suggest.
Backlash
Republicans have gone all-in against Biden's vaccine mandate, denouncing it as unprecedented.
More than 20 GOP governors have expressed opposition to mandatory vaccines thus far, according to The Hill, including Georgia's Brian Kemp and Texas' Greg Abbott.
Republican operatives hope Biden's move will galvanize conservative voters ahead of the 2022 midterms.
"I think this is going to be a motivating factor. In an off-year election it's always hard to get people to turnout for the president except in a crisis, but you do get the people who are angry with him to turnout," strategist Keith Naughton said.
Article continues below advertisement
History Of Mandatory Vaccines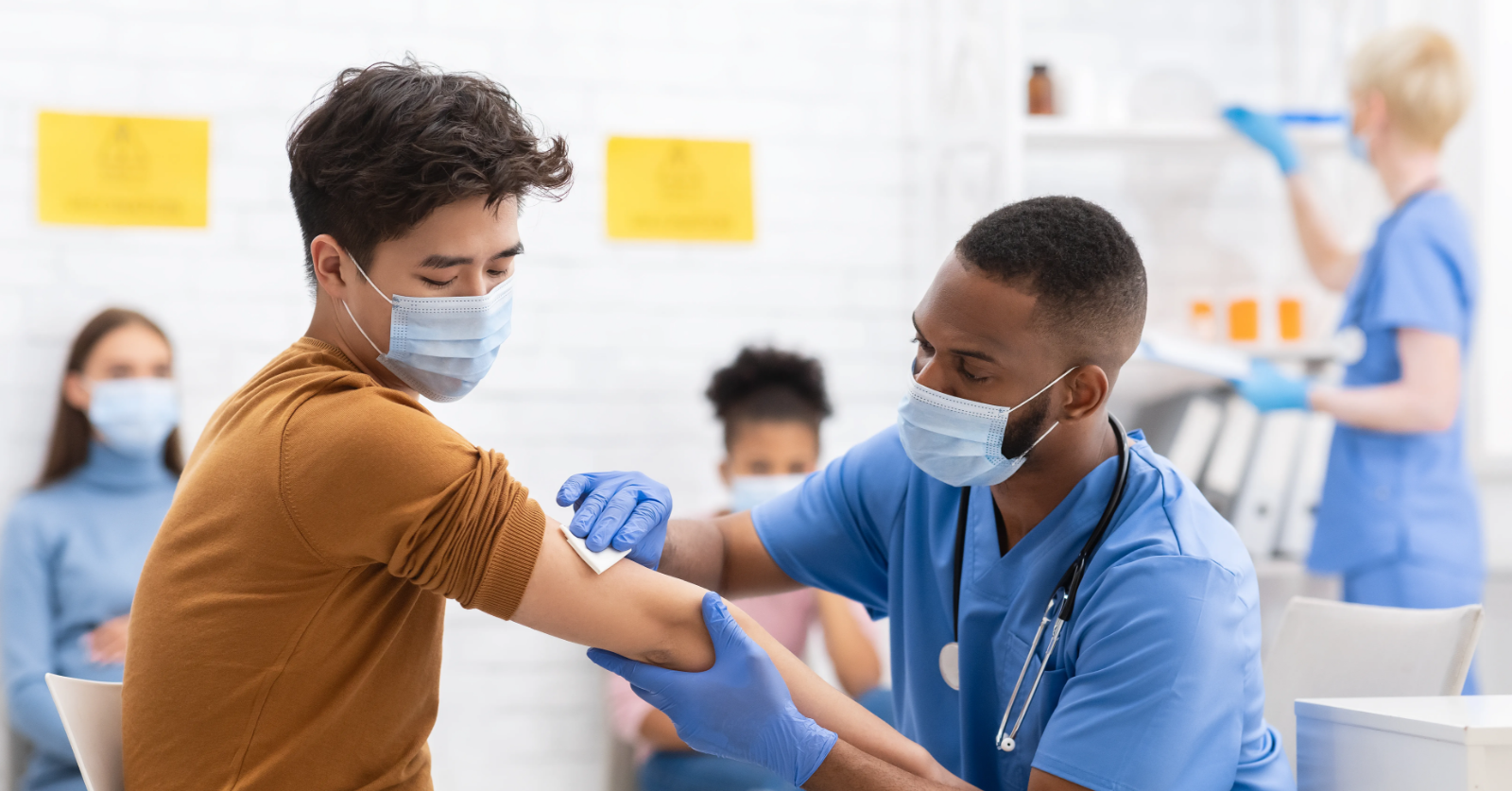 Mandatory vaccines are not new. In fact, vaccine mandates are a major part of American history, according to Dr. William Moss, executive director of the International Vaccine Access Center at the Johns Hopkins Bloomberg School of Public Health.
"There's a long history of mandatory vaccination requirements for school children in the United States," Moss recently told CNN.
"It actually goes way back to the early and mid 19th century with smallpox vaccination. And the history of mandatory vaccination is paralleled by the same history of anti-vaxxers and people against these mandatory requirements."
-
Mandatory Vaccines
Children in all 50 states have long been required to take a number of vaccines, including shots against diphtheria, pertussis, measles, mumps, rubella, chickenpox, and polio.
According to Moss, the concept of mandating certain behaviors for the good of public health is not new either.
"In many cases, including school vaccination mandates, we say the state has the right to sacrifice some individual liberties for the good of the public, and we do that in many ways -- indoor smoking restrictions, wearing seatbelts -- there are many, many examples where we do this," he explained.