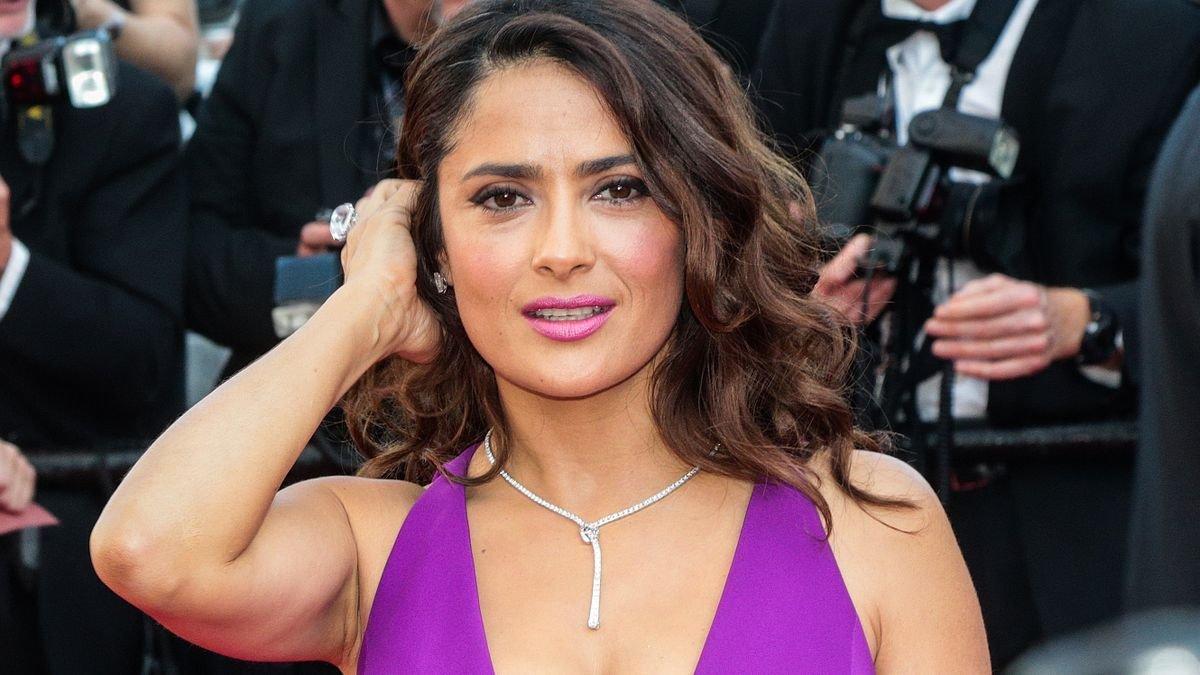 Salma Hayek Suffers Heart-Breaking Family Loss
Salma Hayek has updated her Instagram to mark a sad loss, one that also involves her husband, François-Henri Pinault. The 55-year-old actress is fresh from an update seeing her say goodbye to sister-in-law Florence Rogers-Pinault, with a photo coming captioned by touching and heartfelt words.
Salma, who has been married to billionaire Pinault since 2009, posted earlier this week with a throwback of herself and her sister-in-law, also writing in French - Pinault and his family are French. See the moving post below.
Article continues below advertisement
Saying Goodbye To Sister-In-Law
Scroll for the photo, one shared with Hayek's 18.5 million followers. The Eternals star uploaded an old image of herself with Florence, who passed aged 58. English and Spanish were also used.
"My friend and my dear sister-in-law, today you are flying into the unknown and I will never be able to embrace you again," Salma wrote. "But the sensation of your kindness, your strength, your zest for life, as well as the eternal light of the stars shining in your eyes and most of all the resonance of your laughter will live on in my heart forever."
'Rest In Peace'
The MCU star closed: "Rest in peace Florence Rogers Pinault #family." Florence was aunt to Salma's teenage daughter Valentina, shared with husband Pinault.
Fans, and celebrities, have been sending love. Sitcom star Jennifer Aniston did just this, as did supermodel Naomi Campbell. "I'm so sorry for your loss.. Sending all my positive thoughts to you and your family! 🙏" one follower wrote. Hayek and Pinault got engaged in 2007, marrying two years later. Daughter Valentina was born in 2007. More photos below.
Article continues below advertisement
On Marrying A Billionaire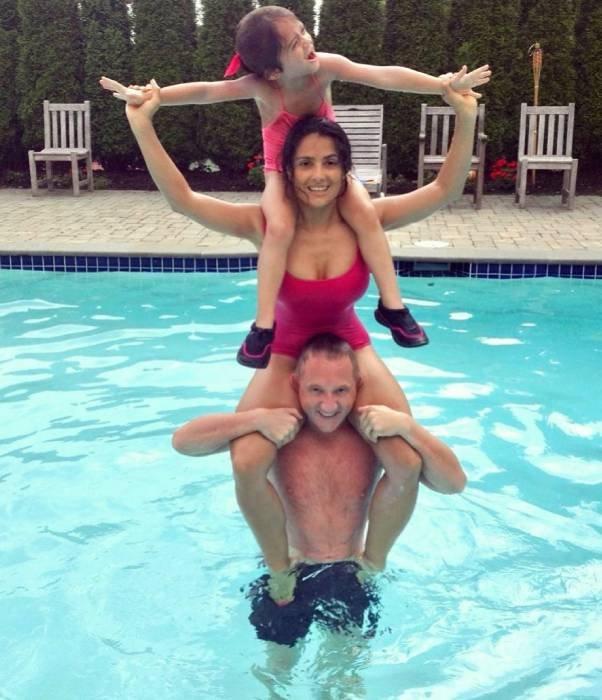 Salma speaks for herself, particularly when people suggest she married Pinault for the money. Earlier this year, and while on the Armchair Expert podcast, the Frida star stated:
"He's made me become a much better person. And, you know, when I married him, everybody said, "Oh, it's arranged marriage, she married him for the money." I'm like, "Yeah, whatever, b-tch. Think what you want."
"Fifteen years together, and we are strong in love. And I don't even get offended; I'm like, "Yeah, whatever,'" she added.
Asked How She 'Landed' Him
Back in 2015, Hayek opened up about her early days dating Pinault, worth over $44 billion. He owns Kering, which is parent company to luxury brands including Gucci and Bottega Veneta.
"When I started going out with François, they said, 'How did you of all people land this guy? You don't care about fashion.' And I said, 'You know what? That was probably refreshing," Salma revealed. The star is relatively private about her marriage on Instagram, but this year has brought birthday wishes and rare selfies with her husband.