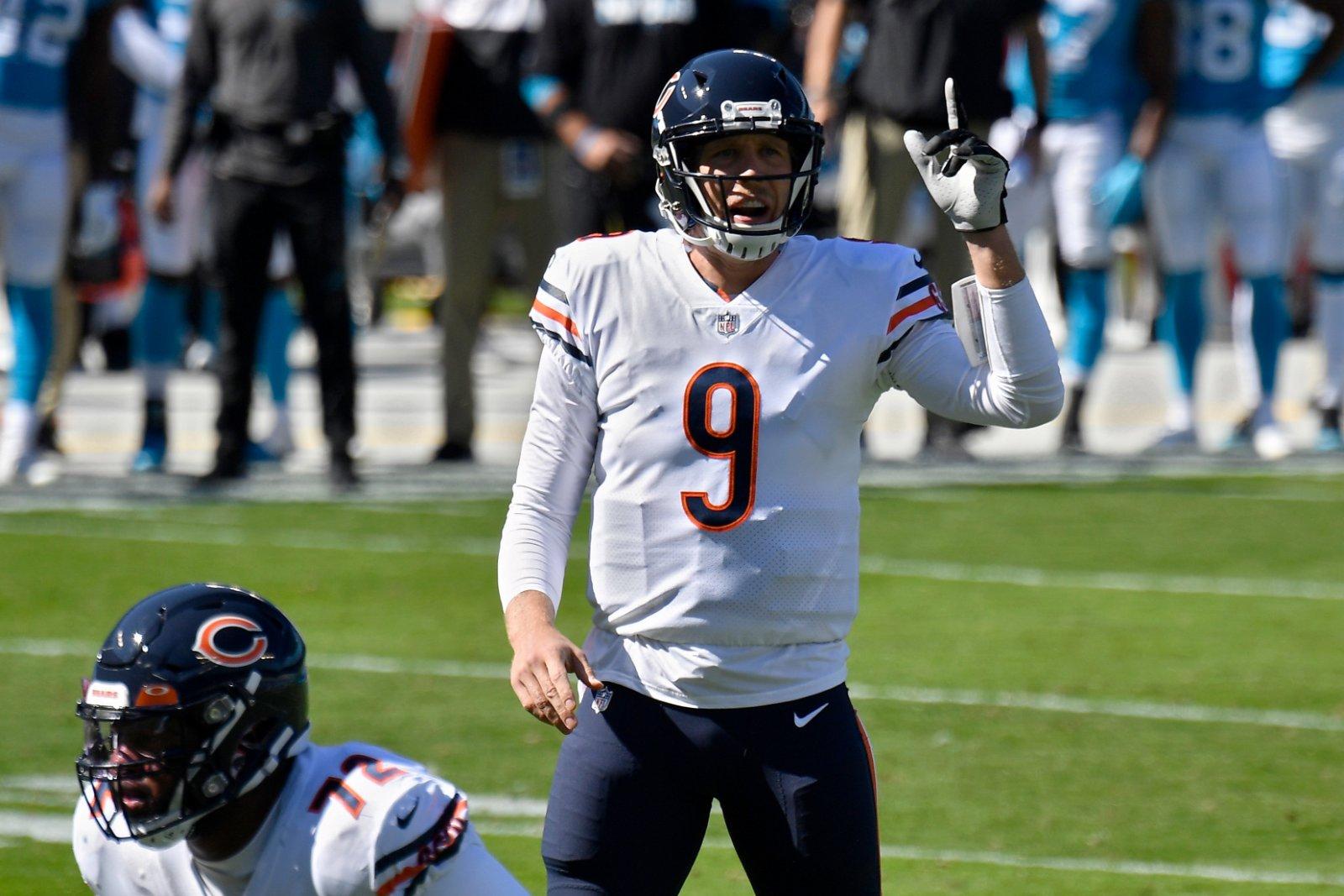 NFL Rumors: Nick Foles Eyed As Temporary Replacement For Dak Prescott As Cowboys Starting QB
The Dallas Cowboys are currently facing a huge dilemma regarding their starting quarterback position. Just when every thought that he's already ready to return to action after recovering from a serious leg injury he suffered last season, Cowboys starting quarterback Dak Prescott is again dealing with another health issue. Weeks before the 2021 NFL season officially begins, it was revealed that Prescott was suffering from a shoulder injury.
Prescott may be showing a massive improvement with his rehabilitation, but his status in the regular season remains in limbo.
Article continues below advertisement
Cowboys Could Target Nick Foles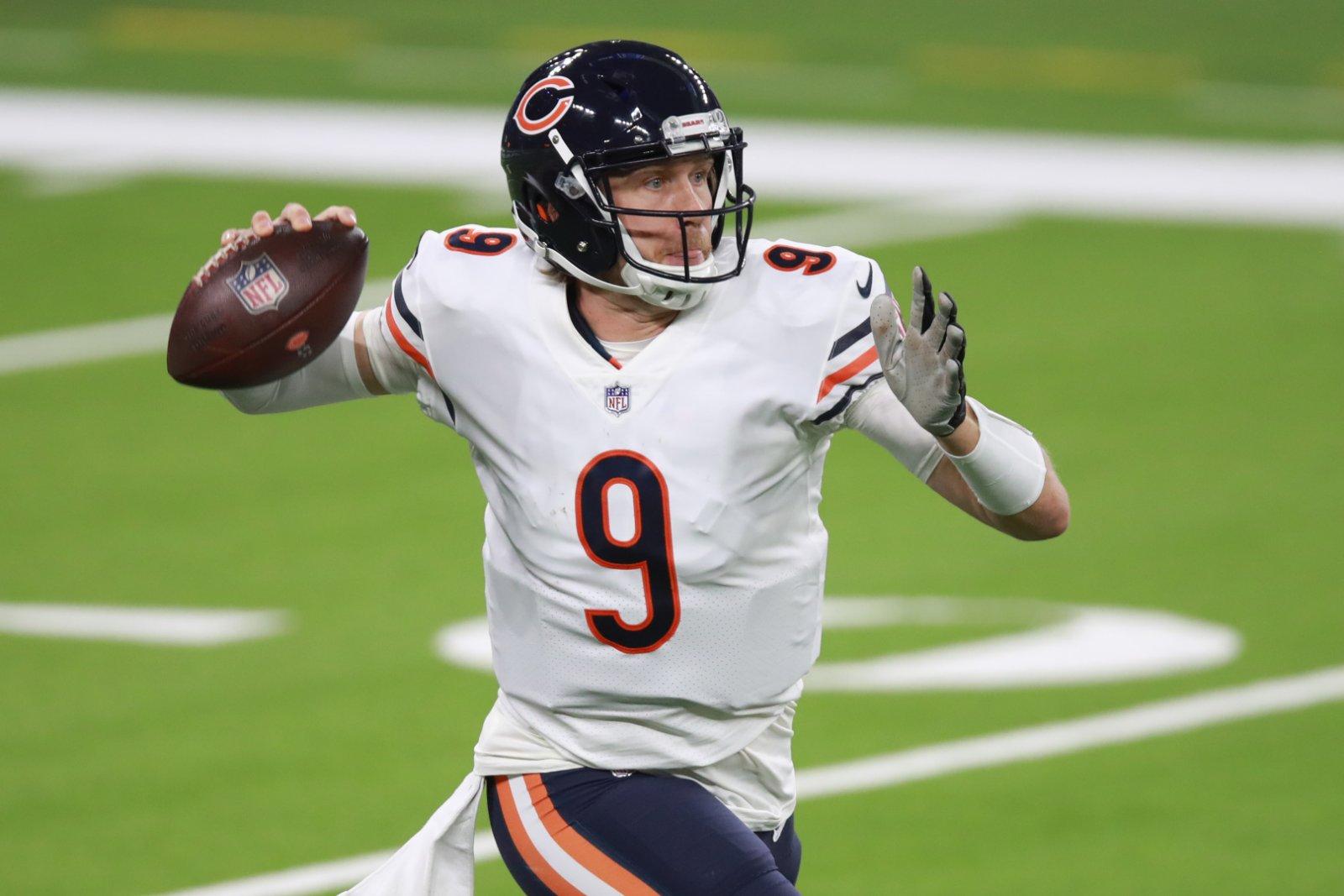 The Cowboys may currently have Garrett Gilbert, Cooper Rush, and Ben DiNucci as backup quarterbacks but as of now, none of them have done something to prove that they are ready for the starting role. So far, rumors have started to circulate that the Cowboys are searching for a quarterback who could serve as insurance in case Prescott won't fully recover from his shoulder injury.
According to Matthew Postins of Sports Illustrated, one of the potential trade targets for the Cowboys is veteran quarterback Nick Foles of the Chicago Bears.
"The Cowboys have to consider working the phones this week to see if they can facilitate a trade for a veteran quarterback, if they covet one they're concerned won't hit the waiver wire," Postins wrote. "Chicago's Nick Foles is a likely target of a trade like this, for somebody."
Nick Foles Still Better Than Cowboys Backup QBs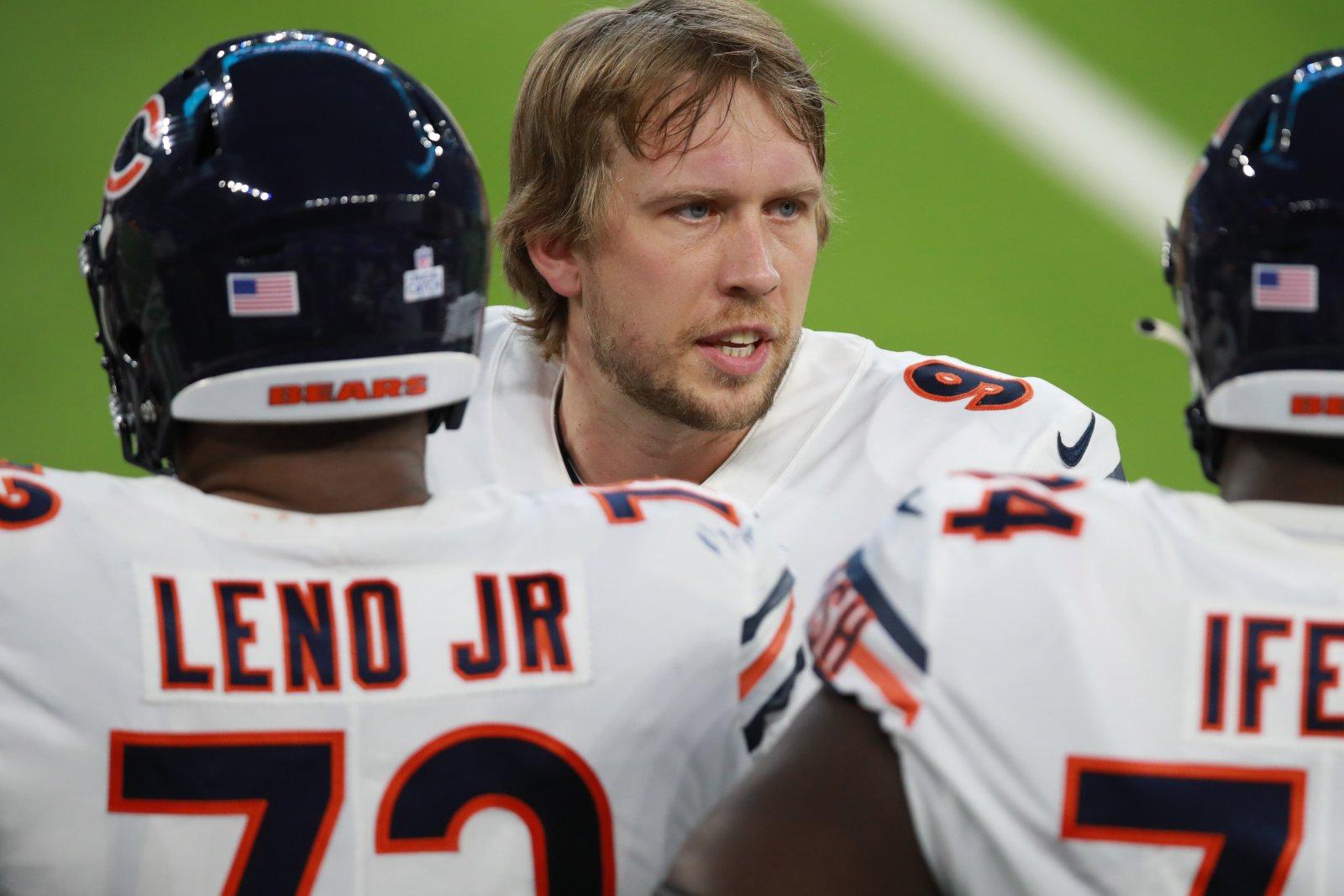 Foles is believed to be available on the trading block since the start of the 2021 NFL offseason. With the presence of Andy Dalton and Justin Fields on the Bears' roster, most people already considered Foles as the odd man out in Windy City. He may be also buried in the Cowboys' depth hart, but he is no doubt a much better quarterback than Gilbert, Rush, and DiNucci.
With his current situation in Chicago, the Cowboys wouldn't need to pay the king ransom to convince the Bears to send Foles to Dallas.
Article continues below advertisement
Nick Foles Would Welcome A Trade To Cowboys
Foles would definitely love the idea of being traded to the Cowboys. Though they are not his preferred landing spot, Foles would rather choose the play for the Cowboys than spend most of the 2021 NFL season sitting on the bench. His role with the Cowboys may only be temporary, but it is still better than what the Bears could offer.
It's worth noting that the last time Foles served as a replacement for an injured starter, he helped the Philadelphia Eagles win their first Super Bowl.
Another Potential Trade Target For Cowboys
If Foles won't be available on the trade market anytime soon, the Cowboys could look for other potential targets. According to Tim Kelly of 103.5 The Fan, another player that the pursue on the trading block is Gardner Minshew of the Jacksonville Jaguars.
"Minshew is in the third year of four in his rookie contract, and will carry a cap hit of $897,721 in 2021," Kelly wrote. "Certainly, Minshew has aspirations of starting again, but that's not going to happen in Jacksonville with Trevor Lawrence on the team. At the very least, if Minshew needed to play in Dallas, he'd be better set up to audition for potential employers than he would be in Jacksonville."