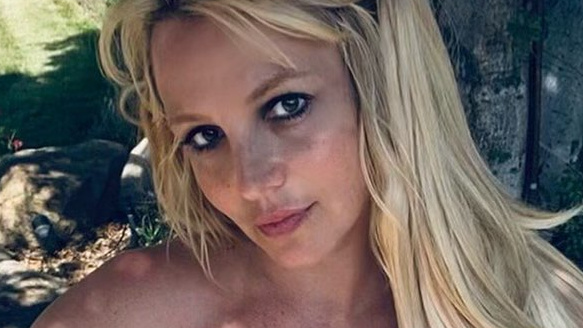 Britney Spears Shows 'Best Simplicity' In Knotted-Up Shirt
Britney Spears is taking it back to the old school and proving that a white knotted-up shirt can be all that's necessary to nail a look. The 39-year-old pop singer, this week promising she'd be taking a step back from social media, seemed to go back on her words today, posting for her 33.1 million Instagram followers and going spree-style.
Britney, who was warned to be more "cautious" and herself said she'd be posting a "little less," shared a dance video today, plus two posts dedicated to her knotted-up shirt.
Article continues below advertisement
'Simplicity At Its Best'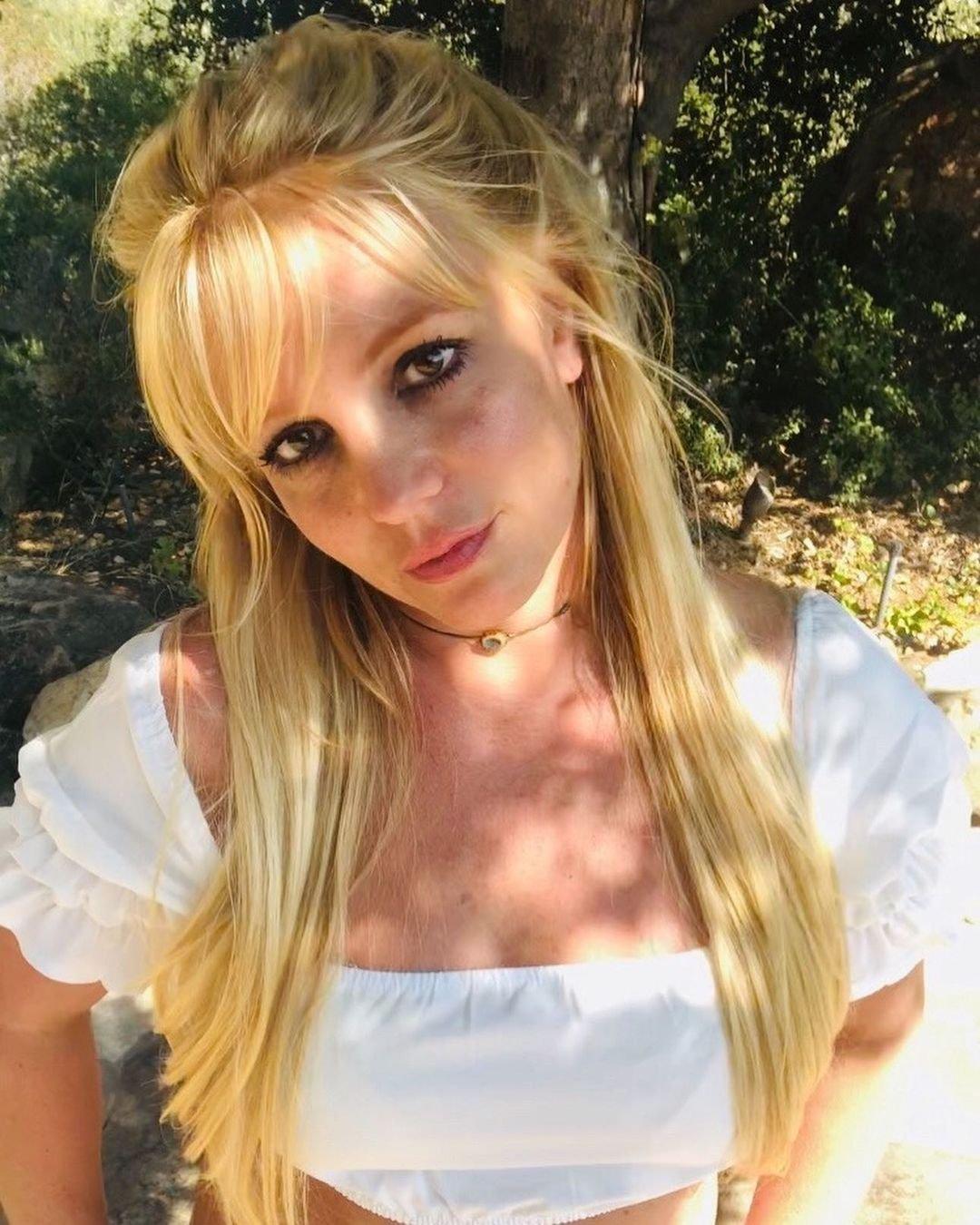 See the photo below. Britney is now suffering further conservatorship setbacks as a judge denies her request to have dad Jamie Spears removed as her conservator. The Grammy winner, who has been flying the #FreeBritney flag on Instagram after saying the "cat is out of the bag," posted on Thursday and from her L.A. backyard.
Standing by a tree and wearing the unbuttoned Daisy Dukes she wore in topless snaps earlier this month, Britney stunned fans with a low-key vibe and wearing her white shirt all knotted up to show off her stomach.
See More Photos Below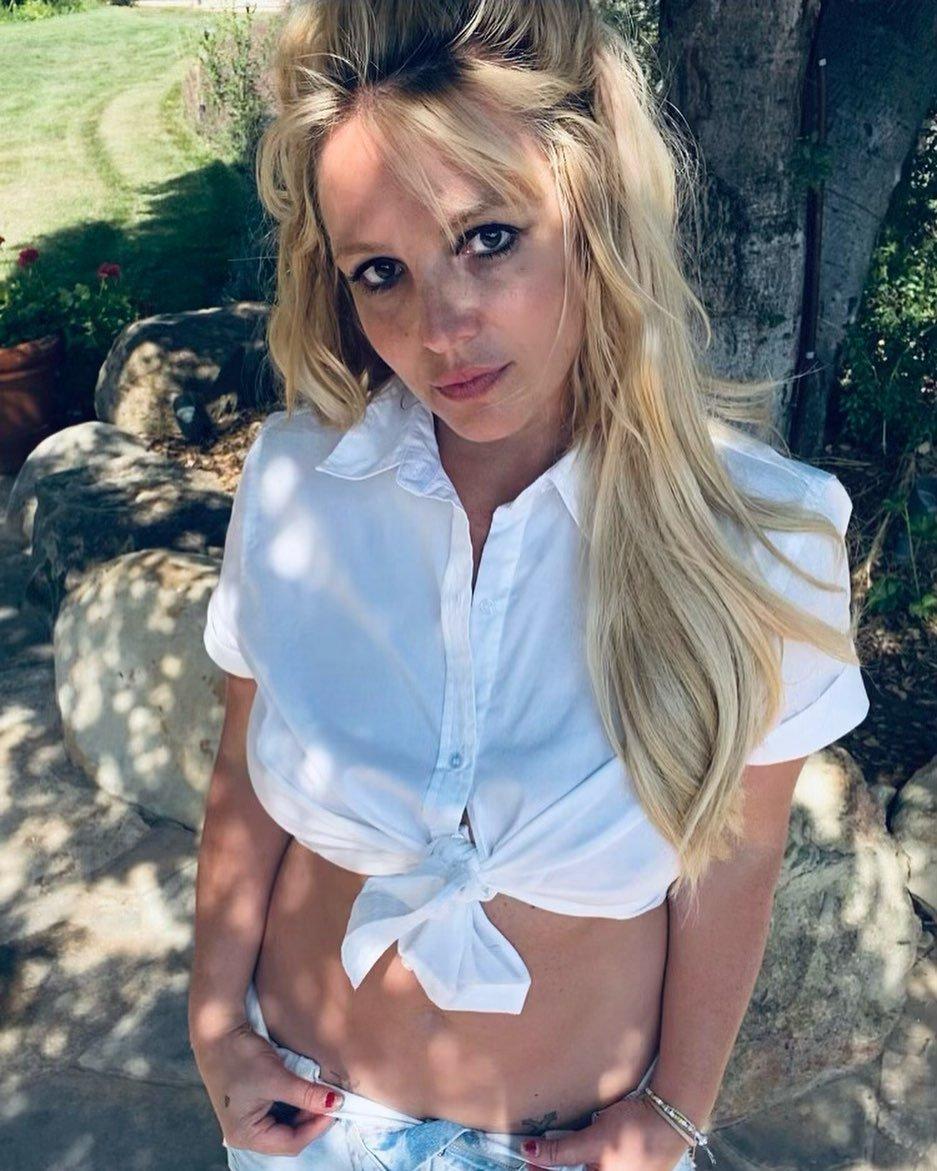 With a gaze that did seem to show some unhappiness, Britney took to her caption, writing: "Simplicity at its best … a white collared shirt !!!!! I smoothed my cheeks a bit but I didn't have to retouch this pic at all 📷 … I just had a good hair day I guess 🤷🏼‍♀️🤷🏼‍♀️🤷🏼‍♀️ !!!!!"
The post followed a far racier video as Britney wore the same sexy look but went as far as to remove her shirt for a freeing and topless finish. See it below.
Article continues below advertisement
Scroll For The Video
Meanwhile, the video showed "Circus" hit-maker Britney standing around her lawn and taking a while to finally remove her shirt - "Made you look," the caption read.
Fans, saying "Oops she did it again" might be quoting the singer's lyrics, but they're also spotting that she did kinda promise not to post as much. Sharing a cooking video of avocado toast earlier this week, the mom of two had quoted Selena Gomez for a big goodbye, one that hasn't lasted.
Says She'll Be Posting Less
In a video now viewed over 10 million times, Britney shouted out former Disney star Selena, also alerting fans to what was set to be more silence and less updates.
"As Selena Gomez says it best - The world can be a nasty place ... I know it ... you know it … kill them with kindness ☀️☀️☀️ !!! Unfortunately the news has been pretty nasty saying horrible and mean lies about me so I'm gonna post a little less from now on 🤷🏼‍♀️🤷🏼‍♀️🤷🏼‍♀️ !!!!" she wrote.