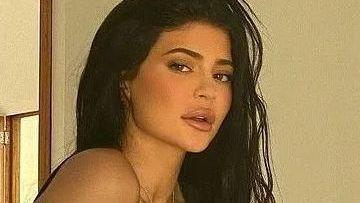 Kylie Jenner Shows 'What I Eat In A Day' With Gym Body
Kylie Jenner has just shown "what I eat in a day," and she introduced the video with a giant body flaunt. The 23-year-old makeup mogul, known for her workout selfies and tiny waist, was showing off both her rock-hard abs and what she feeds herself in an Instagram story yesterday, posting her high-end chef-prepared meals and a little home cookies baking.
"What I eat in a day" is, of course, one of TikTok's most viral hashtags. See what billionaire Kylie chows down on below.
Article continues below advertisement
Showing Off The Waistline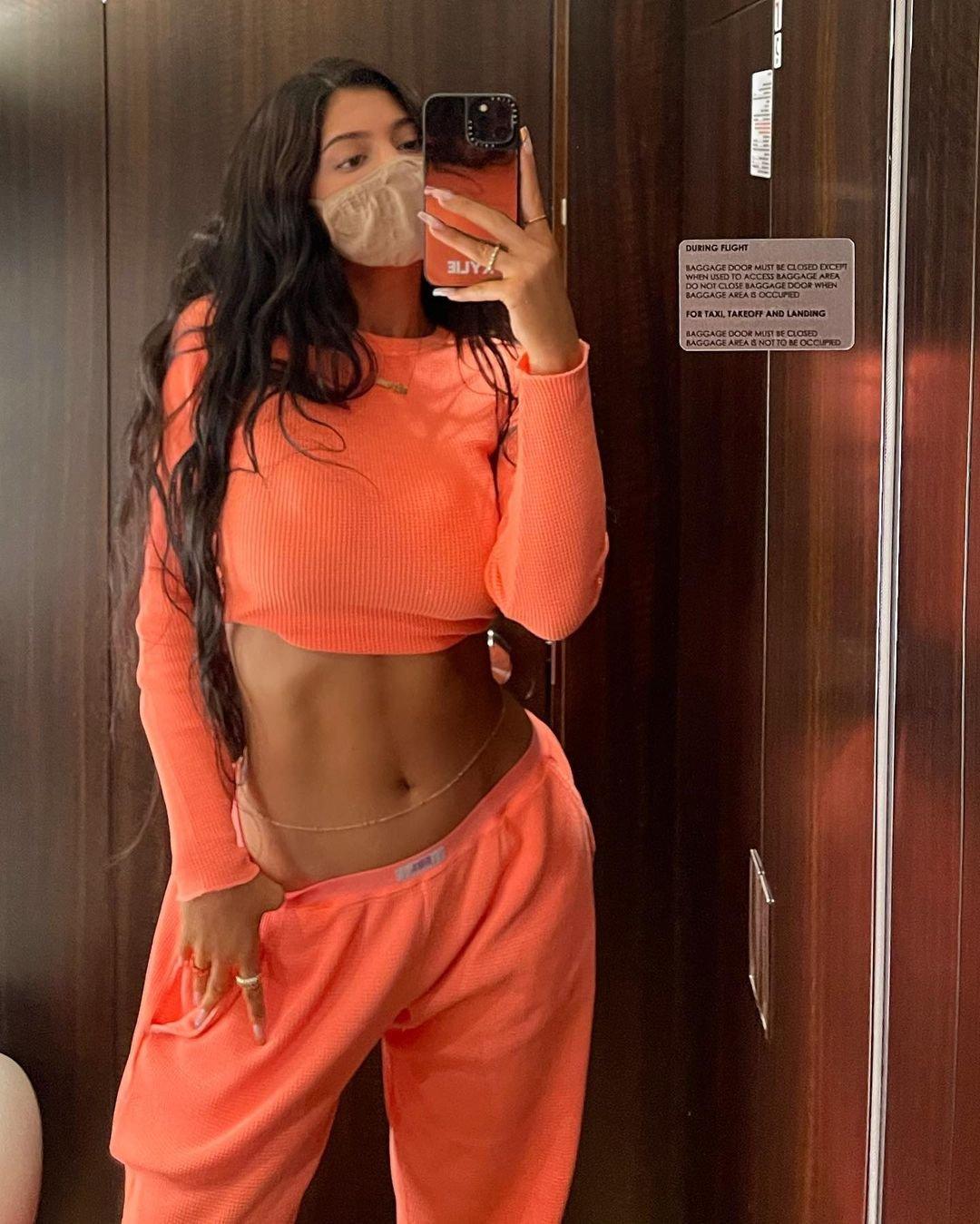 Scroll for the video. Kylie is known for sharing sneak peeks of her home eats, but it's rare for the Lip Kit queen to offer a full day's worth of food.
The Keeping Up With The Kardashians star, going selfie as she sported a bold red sports bra and skin-tight matching leggings, ensured her followers got a full view of her figure before the food - Kylie has been working out throughout the pandemic, regularly making headlines for outdoors hikes and indoor treadmill walks.
See The Video Below
Kylie's eats included a breakfast of granola topped with fruit. The mom to Stormi Webster then ensured she kept hydrated with coconut water, also snacking on grapes. A veggie-loaded salad was also shared, plus footage of Kylie glamorously grabbing a chilled and lemon-infused water - from a very fancy-looking dispenser.
Dinner looked gourmet as Jenner tucked into cheesy penne pasta with healthy asparagus, with yet more salad thrown in for extra greens. The youngest KarJenner then showed her mouth-watering home-baked cookies. More photos after the video.
Article continues below advertisement
'Super Aware' Of Nutrition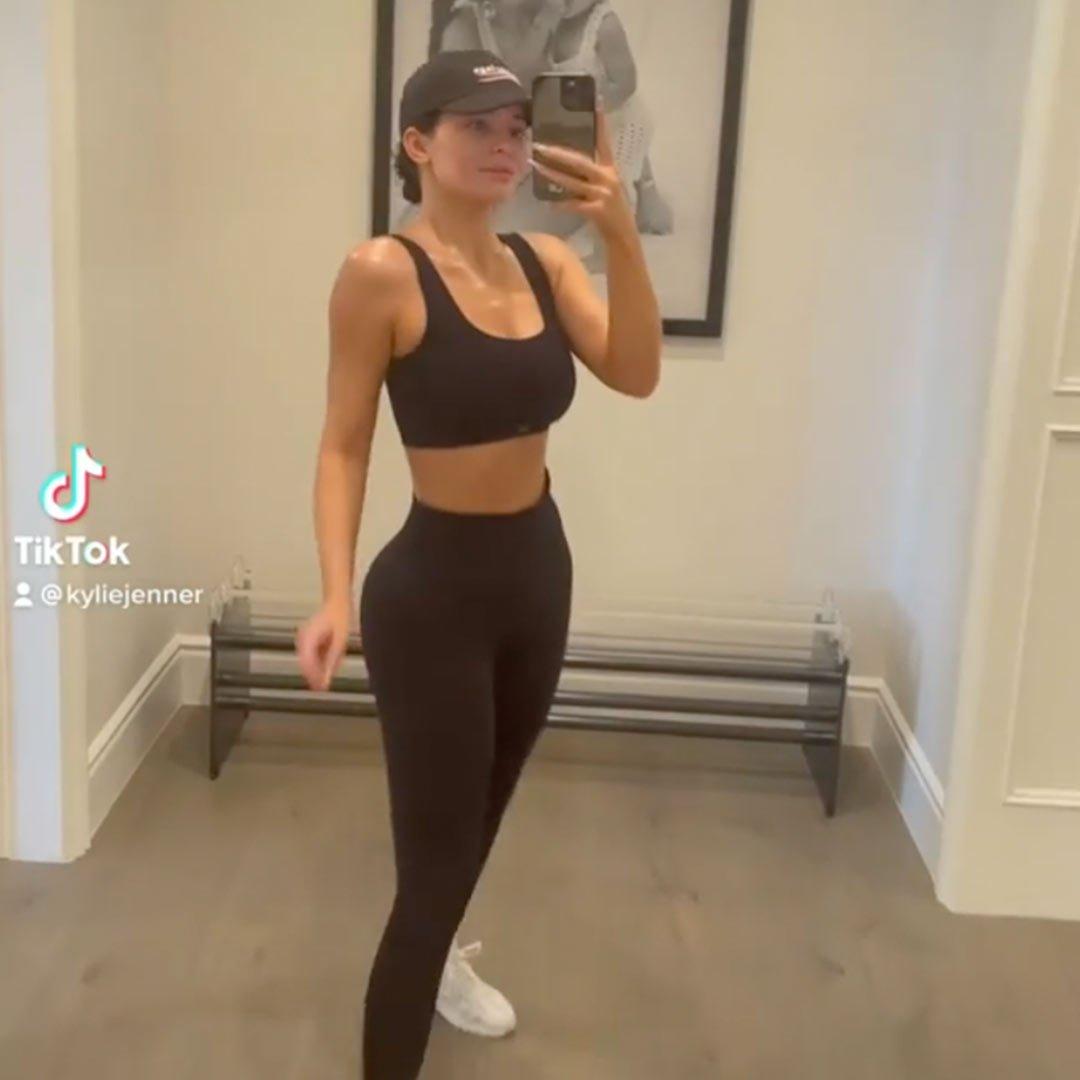 While sisters Kourtney and Kim Kardashian make 2021 headlines for revealing they're either totally vegan or nearly there, Kylie is still not meat-free. She is, however, massively into her nutrition, and 37-year-old Khloe Kardashian can vouch for it.
"Kylie eats like a typical teenager but she's also super aware of what she puts in her body when it comes to fresh and organic foods," the Good American founder has written."It's all about that moderation, boo!" See more photos and the gold body paint below.
Striking Gold
The results of Kylie's workouts were shown off big-time this month as the star posed in only bikini bottoms and gold body paint, all to build up to her 24th birthday and an accompanying Kylie Cosmetics collection.
"Ahhh!!! my birthday is in 8 days!!! and of course i had to celebrate with another bday collection! 24K gold theme for my 24th birthday launching on August 10th 🤍 i can't wait to reveal this collection tomorrow on my stories!!! STAY TUNED 🏆💰💰," Jenner wrote three days ago.