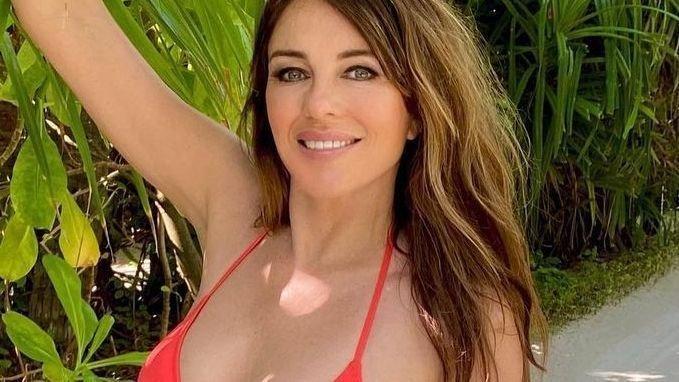 Elizabeth Hurley Straddles Bicycle In Bikini With Exciting News
Elizabeth Hurley is a bicycle bikini babe, and she's got exciting summer news. The 56-year-old model and swimwear designer, who's been running her Elizabeth Hurley Beach brand since 2005, today updated her Instagram while modeling one of her pieces, and it was the perfect promo. Posting for her 2.1 million followers, the Austin Powers star once again proved that age is but a number, although numbers in the EHB sales department may well be up as a result of the update.
Article continues below advertisement
Summer Bikini Babe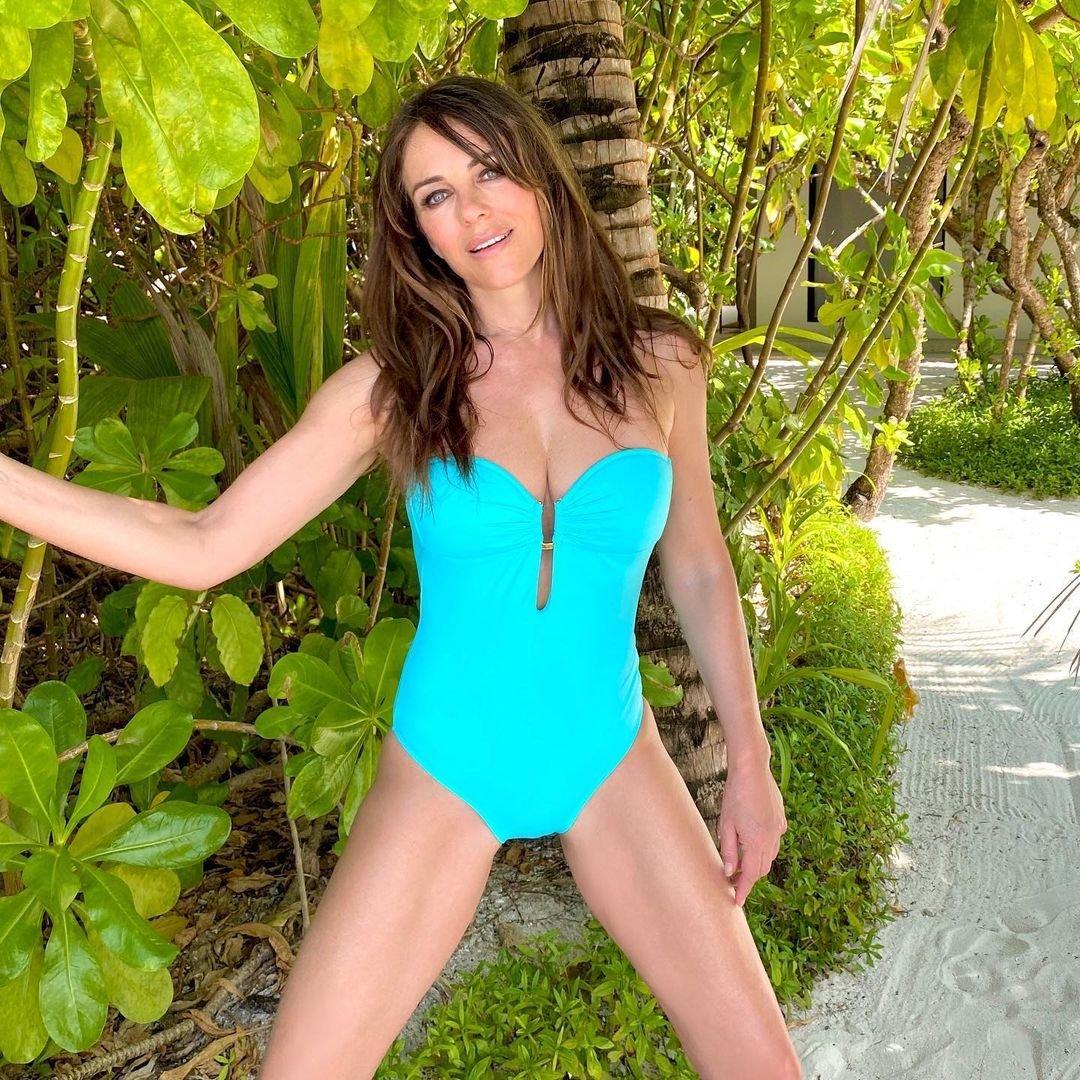 Scroll for the photo, one that adds to the pile of age-defying ones filling the British beauty's Instagram. Liz, who made headlines this summer for saying "Happy birthday to me!" as she rolled around grass in Daisy Dukes, was once again outdoors, but this time, she was dressed for the beach.
The photo showed the blue-eyed stunner joyfully riding a bicycle with a wicker basket supporting a striped beach tote. Liz, showing off her killer figure, was in the tiniest of cream miniskirts, one she paired with a bold swimwear upper.
See The Snap Below!
Smiling from behind reflective shades as she straddled the bicycle, Liz flaunted her trim silhouette via a strapless and turquoise bandeau bikini top, and it looked like she was out to sell 'em.
"Even if, like me, you can't get to the beach this summer, you still deserve a treat. We have beautiful new Elizabeth beach bags at www.elizabethhurley.com and they are perfect for picnics or shopping too," the caption read. The ex to actor Hugh Grant wrapped up her caption with a string of heart emoji. More photos after the snap!
Article continues below advertisement
Scroll For More Photos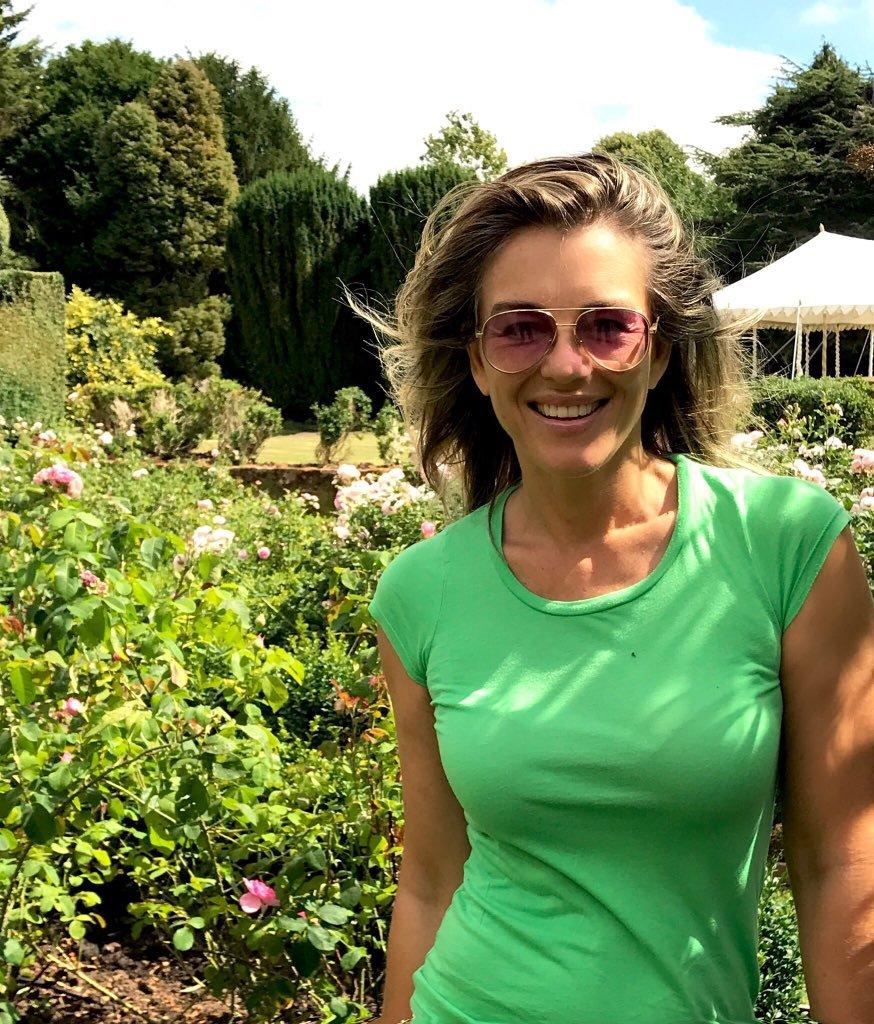 Fans, this year hearing Liz open up on her career, 13-year romance with Hugh, and that Versace dress on People in the 90s podcast, have been sending love. "So chic!" one replied. "Amazing," another gushed. Over 50,000 likes were left in six hours - not Kardashian level, but not bad.
Liz's brand, founded long before the Kardashians were even famous, caters to girls as young as 13 and comes with a mission statement from its famous founder. For Liz, swimwear can be done right or wrong.
Why She Designs Swimwear
Addressing shoppers on the Elizabeth Hurley Beach website, Hurley writes:
"I decided to venture into beachwear not only because I've always been obsessed with vacation clothes, but also because it's an area where women, regardless of shape or size, can either look amazing or really get it wrong. I wanted to develop resort collections which make women feel fabulous at any age."
Liz has also been making headlines for the show-stopping dresses, the latest of which came with a "TGIF" caption.