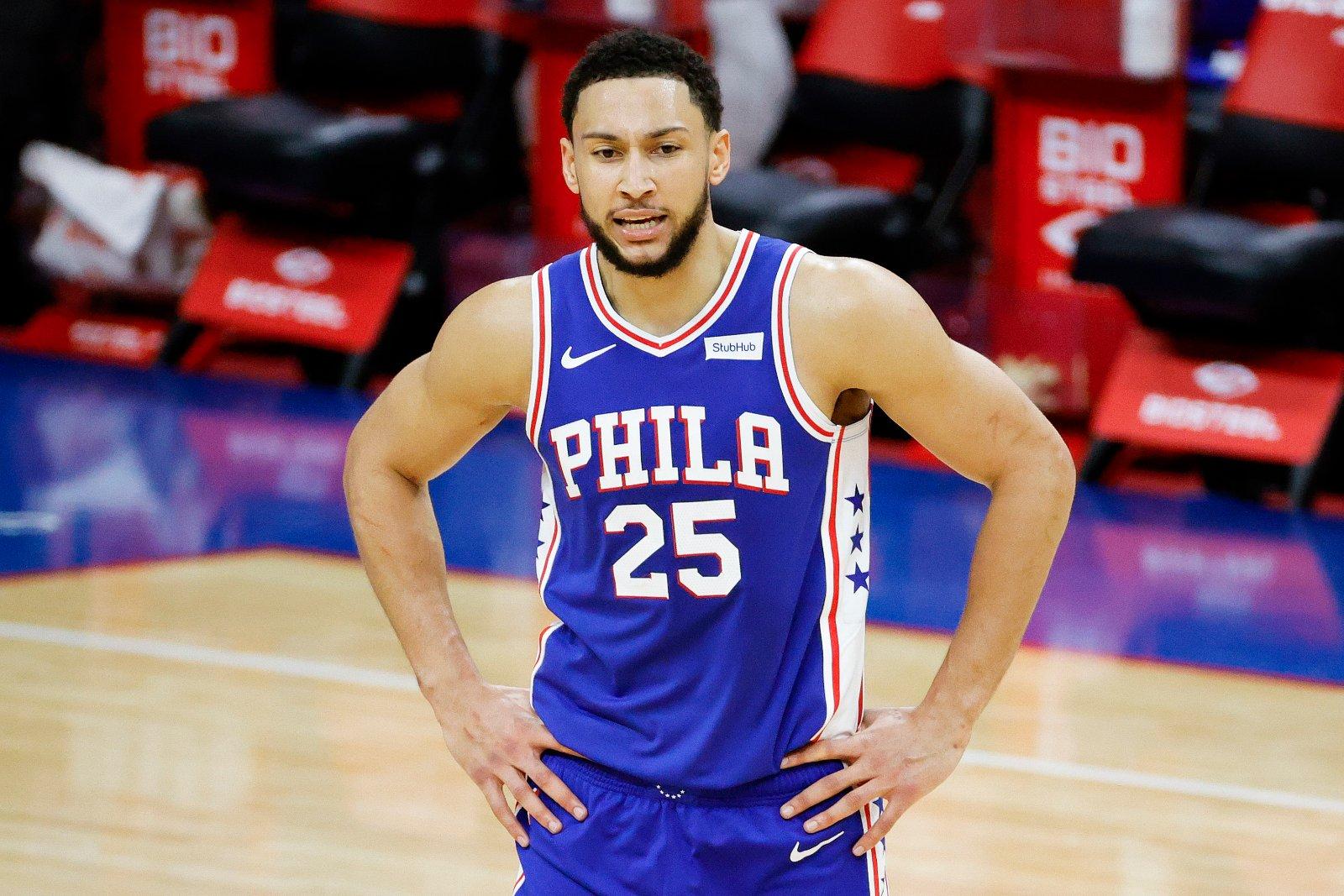 NBA Rumors: Ben Simmons To Blazers For CJ McCollum, Nassir Little & Draft Pick, 'ESPN' Insider Suggests
In the past months, rumors have been continuously swirling around All-Star point guard Ben Simmons and his future with the Philadelphia 76ers. After taking most of the blame for their failure to reach the NBA Finals and end their title drought last season, multiple signs are pointing out that Simmons and the Sixers would be parting ways this summer.
Despite his shooting woes, Simmons still continues to receive strong interest in the trade market. One of the rumored suitors of Simmons in the 2021 offseason is the Portland Trail Blazers.
Article continues below advertisement
Trail Blazers Give Damian Lillard New Superstar Running Mate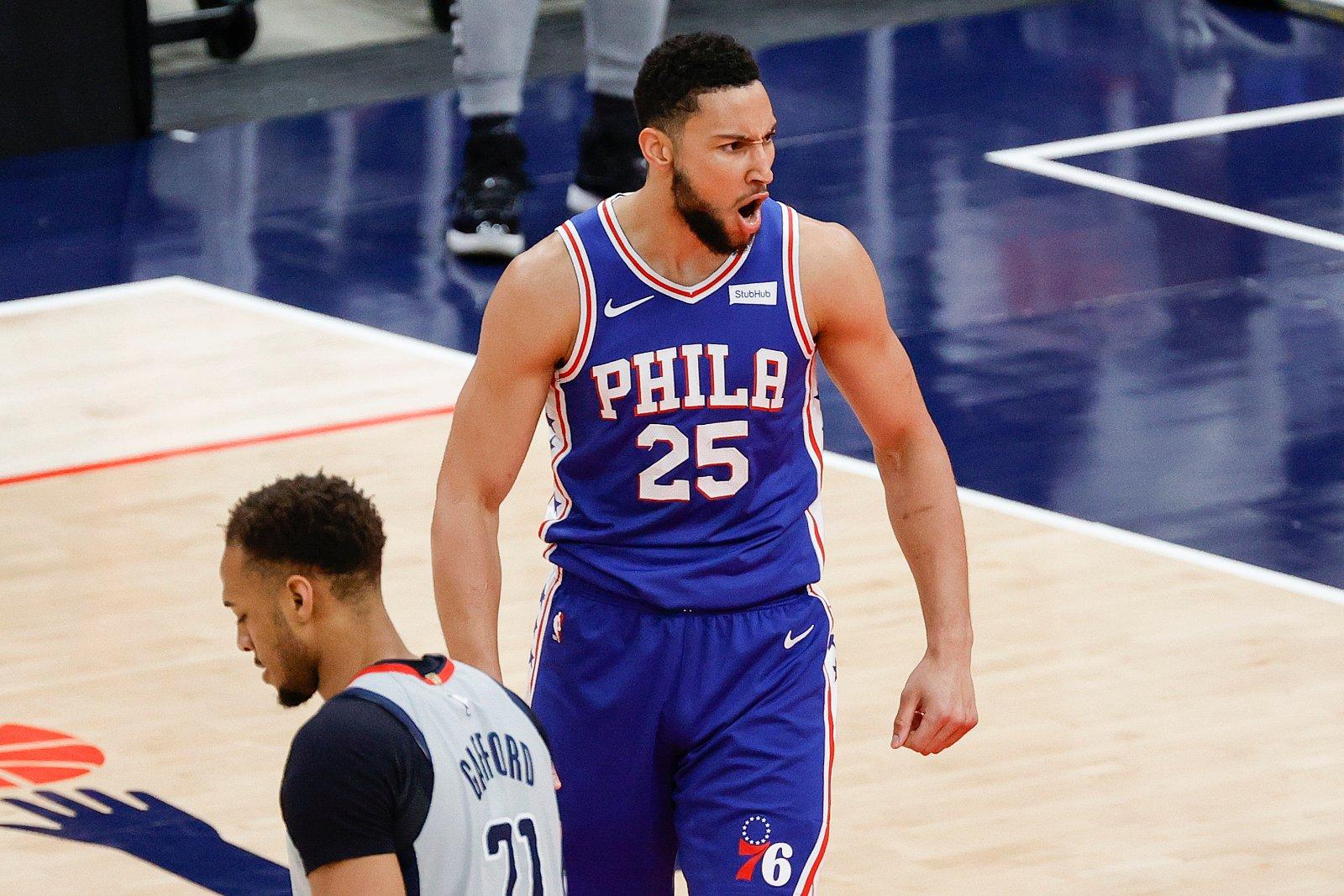 In a recent article, ESPN insiders talked about Simmons and the trades that they want to see happen involving him in the 2021 offseason. A proposed blockbuster trade idea by ESPN's Jorge Sedano would feature Simmons replacing veteran shooting guard CJ McCollum as Damian Lillard's new superstar running mate in Portland.
To acquire Simmons, Sedano suggested that the Trail Blazers could offer a trade package that includes McCollum, Nassir Little, and a protected future first-round pick to the Sixers. If the trade would push through, it would help both teams in filling up the needs to improve on their roster.
Trail Blazers Create Own Version Of Draymond Green-Stephen Curry Duo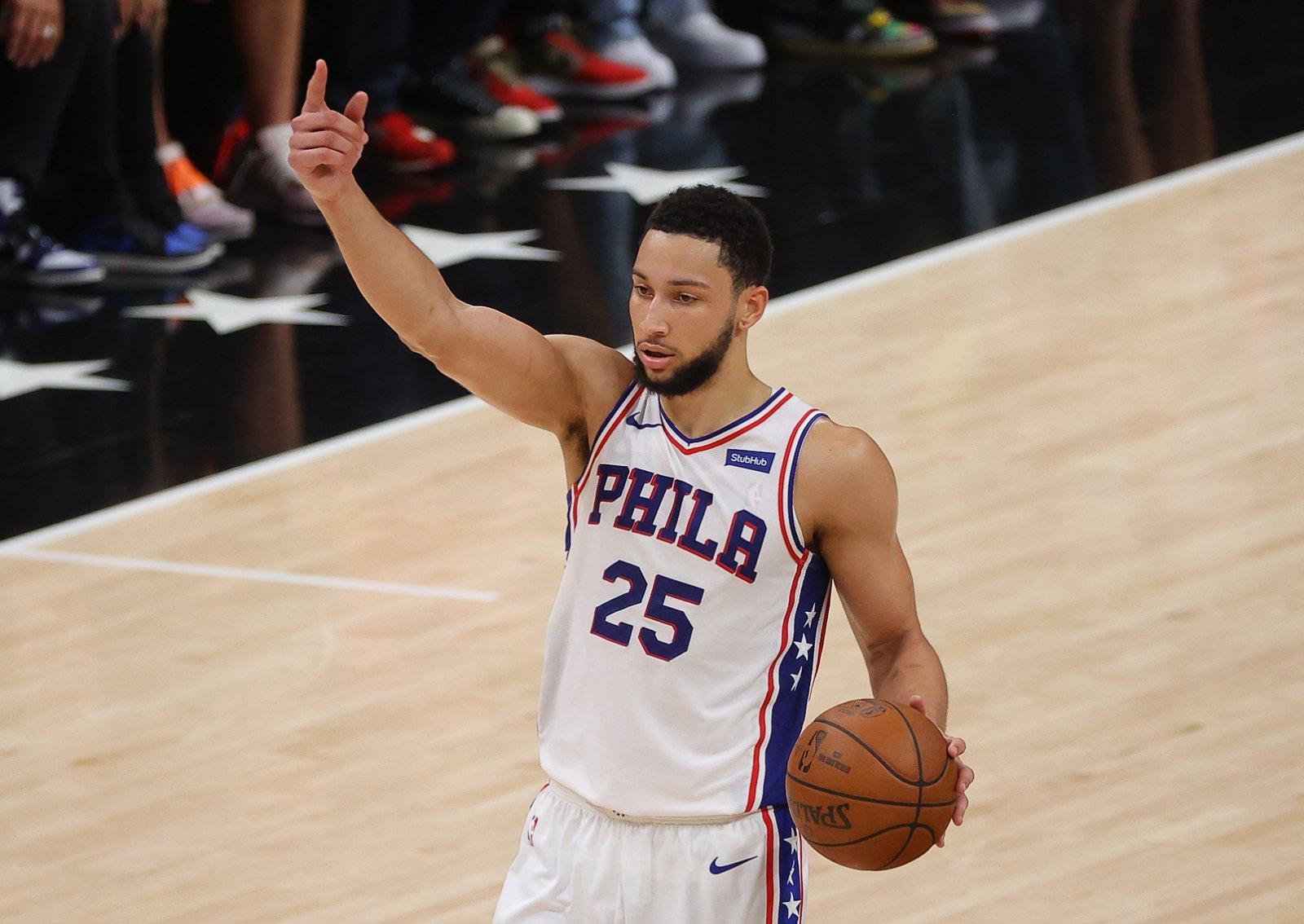 Swapping McCollum for Simmons would be an intriguing proposition for the Trai Blazers. As Sedano noted, pairing Lillard with Simmons would allow the Trail Blazers to create their own version of the Stephen Curry-Draymond Green duo.
"Simmons could be a phenomenal co-star for Lillard, serving as a hyper-talented Draymond Green to the Portland star's Stephen Curry," Sedano said. "Imagine that duo running pick-and-rolls 30-plus feet from the hoop, the gravity from Lillard's ridiculous shooting range often putting Simmons in position to catch the ball going downhill and attack defenses with a 4-on-3 advantage."
Article continues below advertisement
Ben Simmons' On-Court Impact On Trail Blazers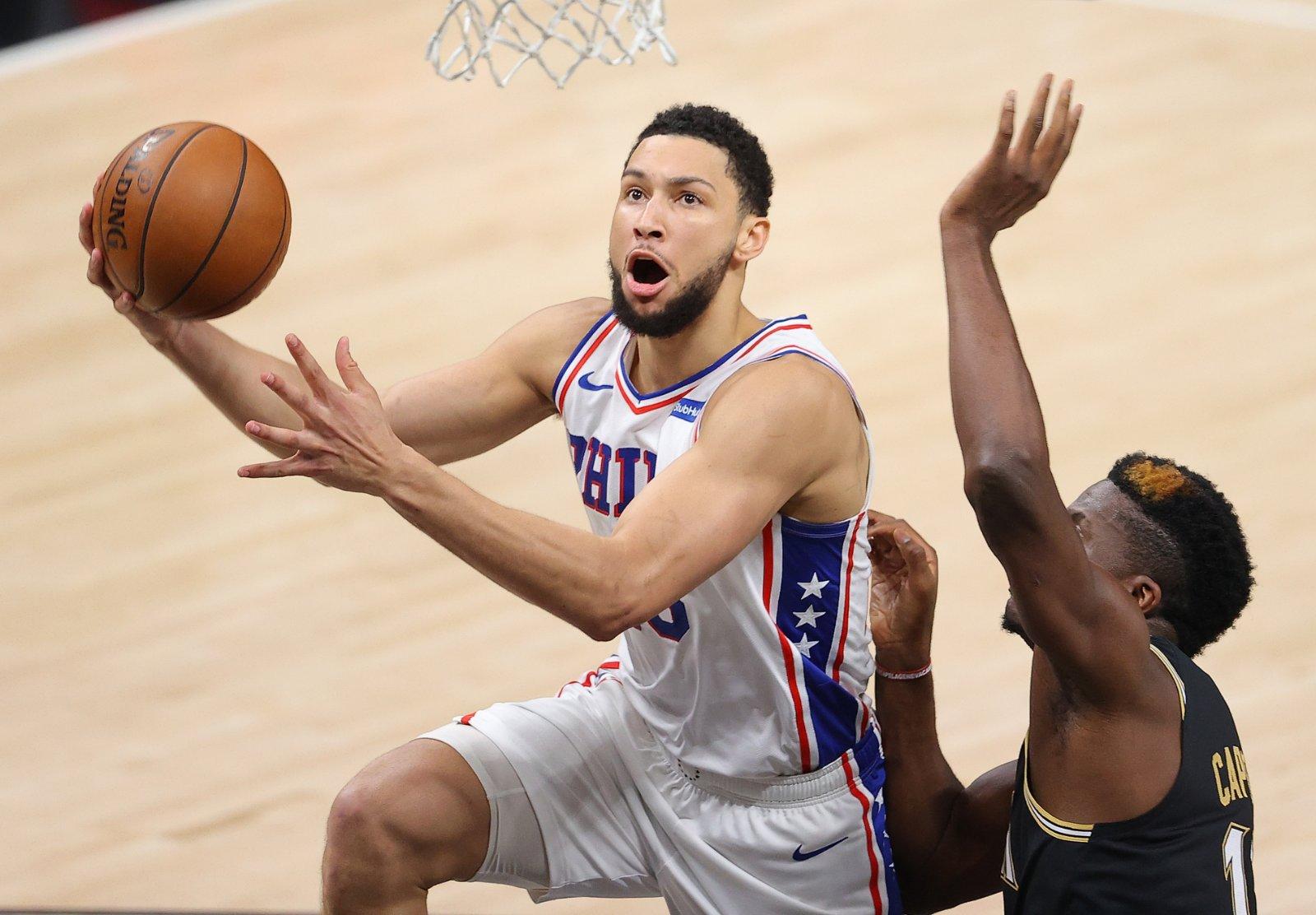 The successful acquisition of Simmons would help the Trail Blazers lessen the burden on Lillard's shoulders on the offensive end of the floor. He would give them a very reliable second-scoring option, a great rebounder, and an incredible playmaker. Last season, he averaged 14.3 points, 7.2 rebounds, 6.9 assists, and 1.6 steals while shooting 55.7 percent from the field, per ESPN.
Also, having an elite defender like Simmons would boost the Trail Blazers' defensive efficiency that ranked 29th last season, allowing 113.4 points per 100 possessions, per ESPN.
Proposed Trade A No-Brainer For The Sixers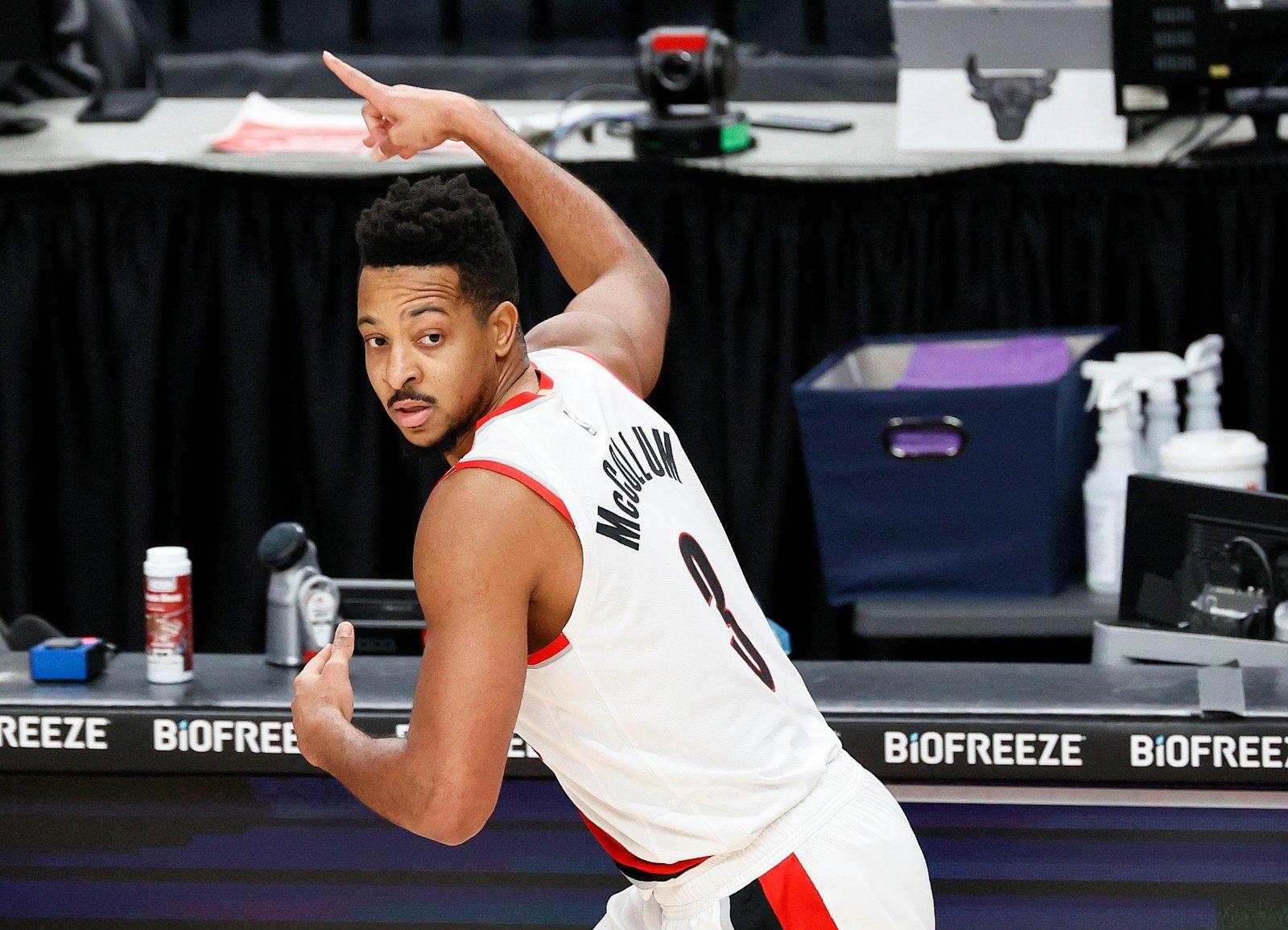 The proposed blockbuster trade should be a no-brainer for the Sixers. Though they would prefer to acquire Lillard over McCollum, there's no way that the Trail Blazers would trade the face of the franchise for a player with plenty of flaws in his game. McCollum isn't a bad acquisition for the Sixers.
Though he's not as good as Lillard, McCollum would give the Sixers an All-Star caliber guard who could open more driving lanes for Embiid. Aside from McCollum, the Sixers would also be adding a talented prospect in Little and a future first-round selection.