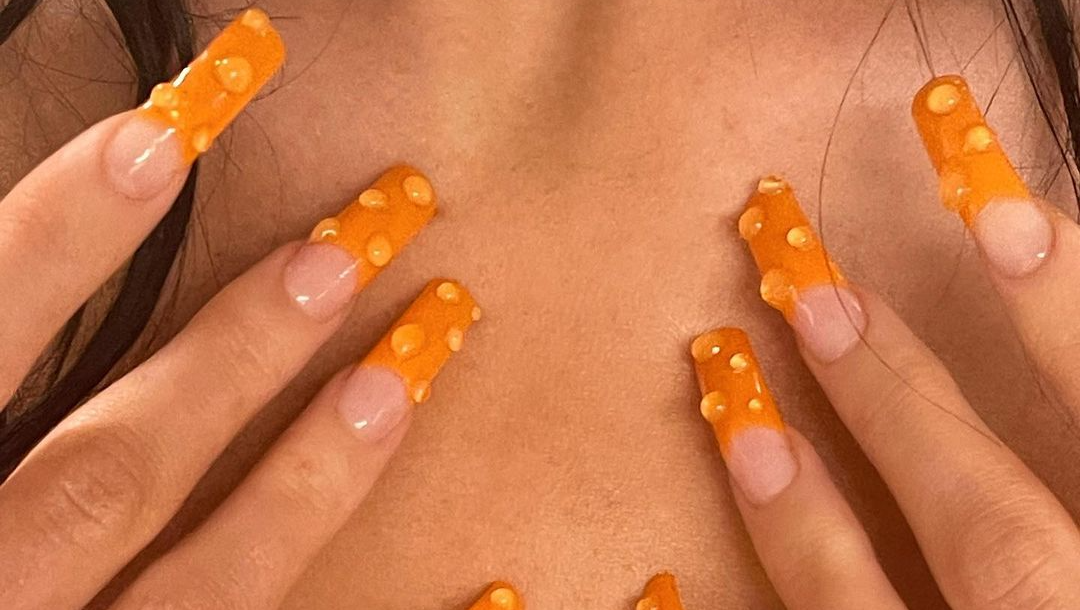 'Water-Droplet' Nails Are This Summer's Most Popular Trend — Here's How To Get Them
You've seen them on Kylie Jenner and all over social media: "water-droplet" nails are this summer's biggest beauty trend.
This fun and unconventional nail art design makes your manicure look drenched in shiny water droplets as if you got "caught in a rainstorm," notes Pop Sugar.
The new trend "is so hot, it will leave you dripping — quite literally," quips the media outlet, explaining that "the shiny beads of water on the nails are actually made from hardened gel or globs of clear nail polish."
Here's how to do your own "water-droplet" nails.
Article continues below advertisement
Apply A Base Coat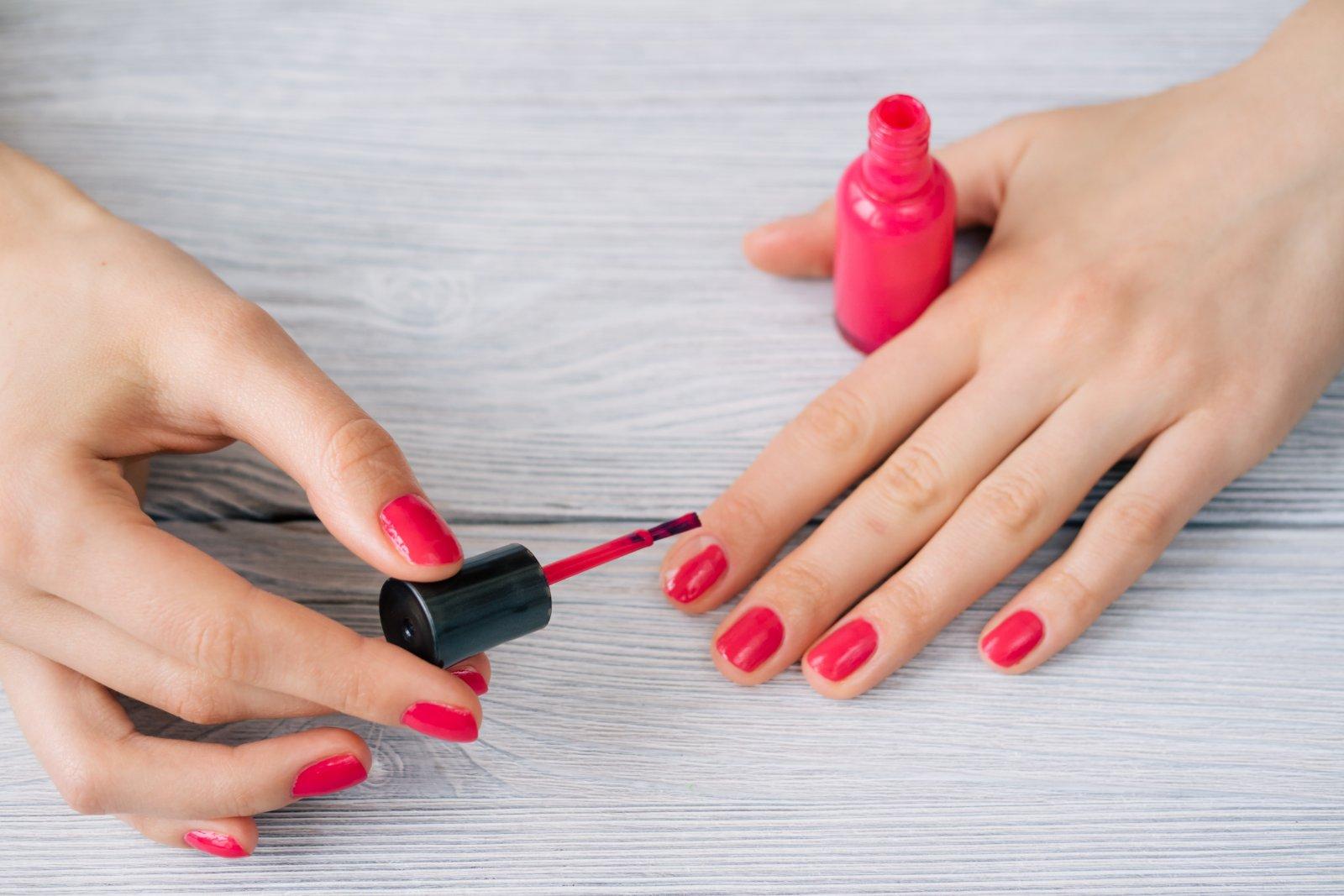 Bring a fresh vibe to your summer manicure with this cool DIY technique courtesy of WikiHow. The first thing you need to do is apply a matte base coat in your favorite color. You can go orange like Kylie or choose an even bolder shade. Dark red hues will "create a dramatic look that mimics the way water droplets look on flower petals." Meanwhile, bright blue and green will make the droplets pop.
Once you finish painting your nails, apply a layer of clear polish on top to make the droplets show up better.
Go With A Pattern For Extra Oomph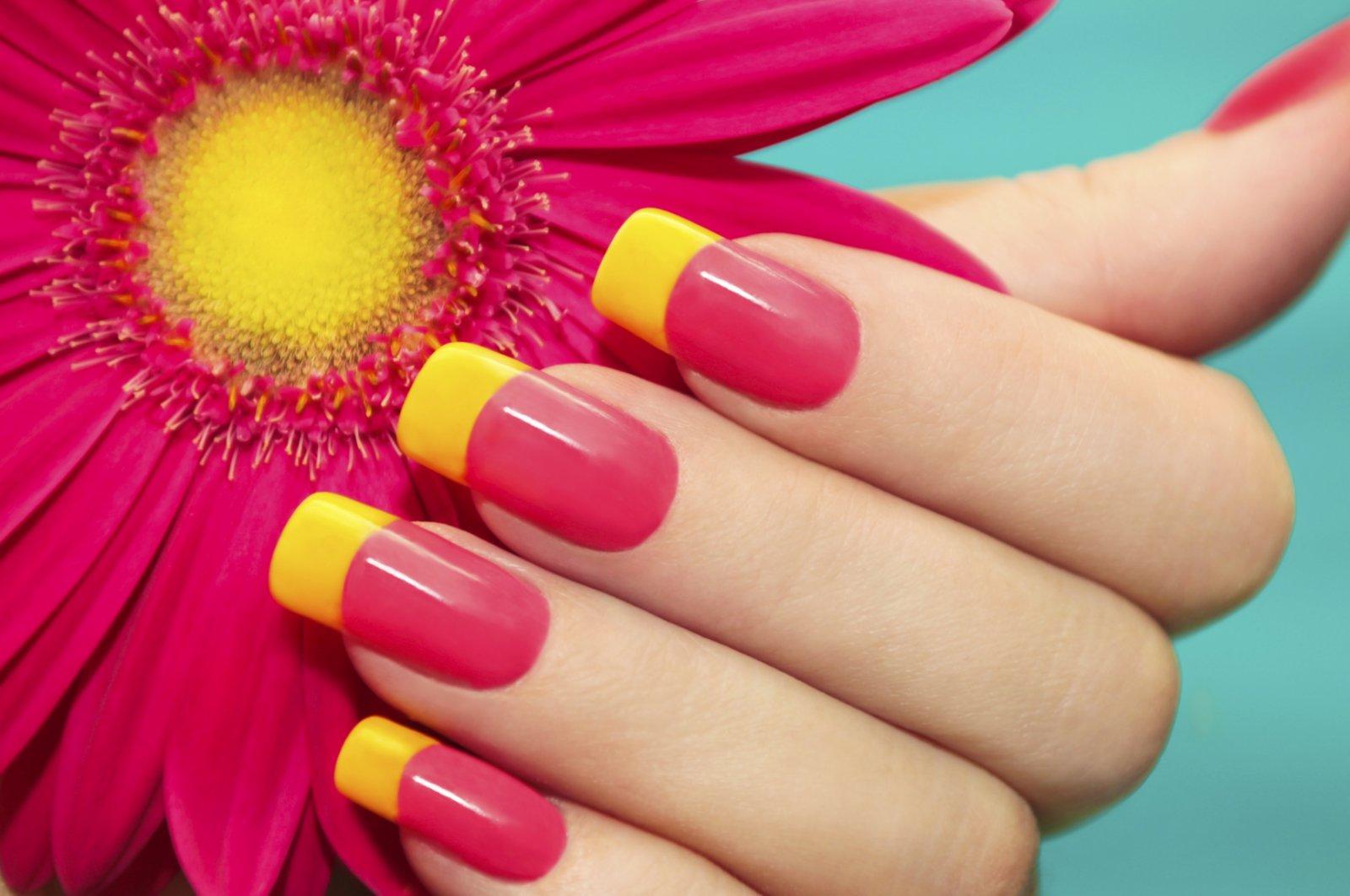 If you really want your manicure to catch eyes, go with a fun pattern instead of a solid base.
Create a cloudy sky design by choosing a blue base coat and using a small piece of a cotton ball dipped in white polish to dab cloud shapes onto your nails.
Another idea is to go with a green palette and paint your nails in streaks to make them look like grass.
Other designs will also work well. Just remember to not overcomplicate things; otherwise, it will distract attention from the droplets. Let your nails dry before moving on to the next step.
Article continues below advertisement
Create The Water Droplets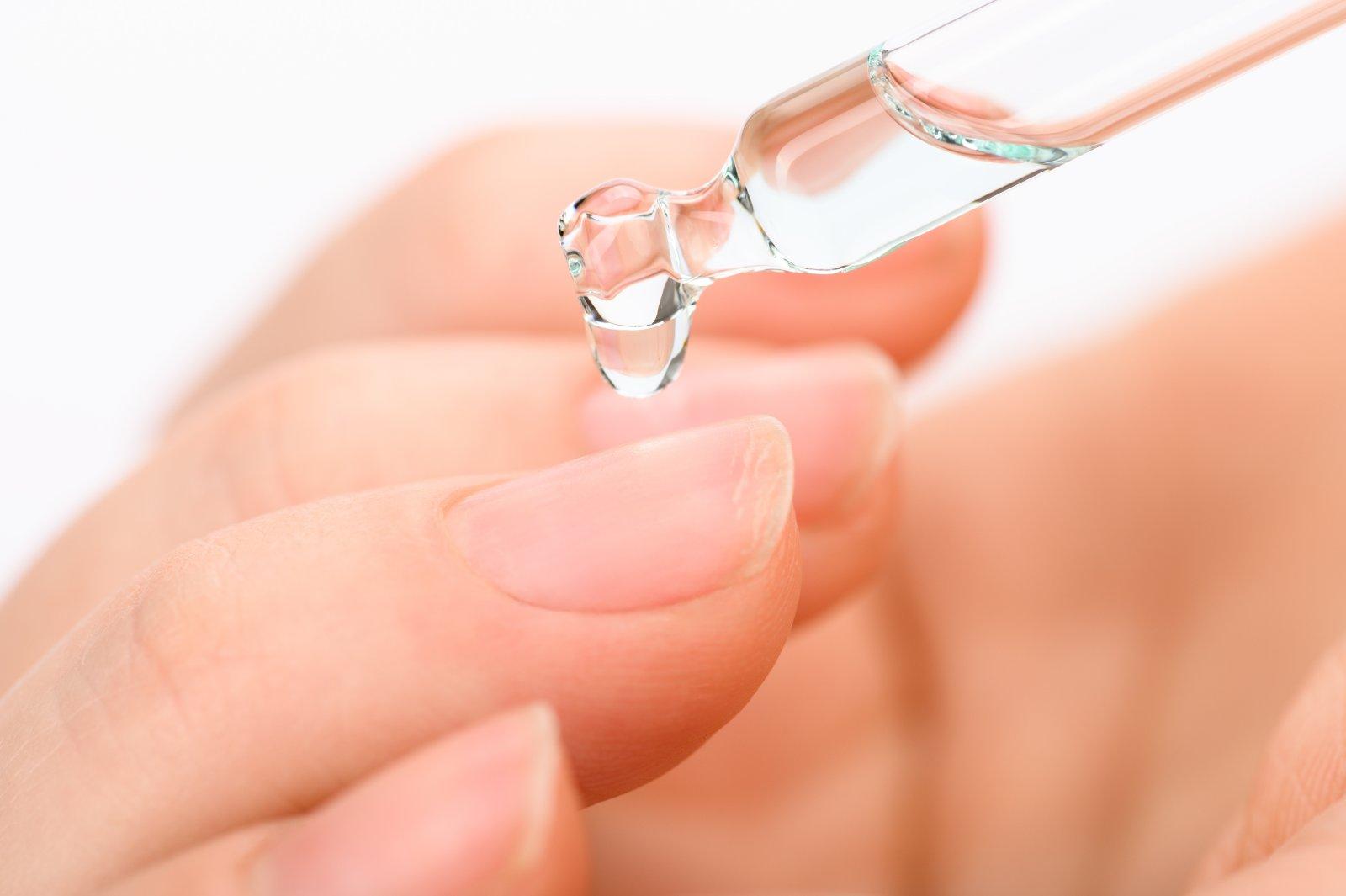 Once your nails are dry, you can proceed with creating the "water droplets." This technique uses clear nail polish to make the droplets, but you can also purchase gel.
While any clear polish will do, the best one to use is a quick-dry topcoat, which is glossy and will make your nails look wet and shiny. It also has the advantage of hardening quickly, which is ideal.
To give your nails a nice 3D texture, use the applicator brush to create the droplets by holding it at a 45-degree angle and tapping on it to drip small dots of polish onto your nails. You can make a cluster or spread them out, leaving plenty of space in between to create a water splatter effect. Just make sure the brush isn't too saturated, or else the polish might spread instead of making small dots.
Watch the YouTube video below for more guidance.
Finishing Touches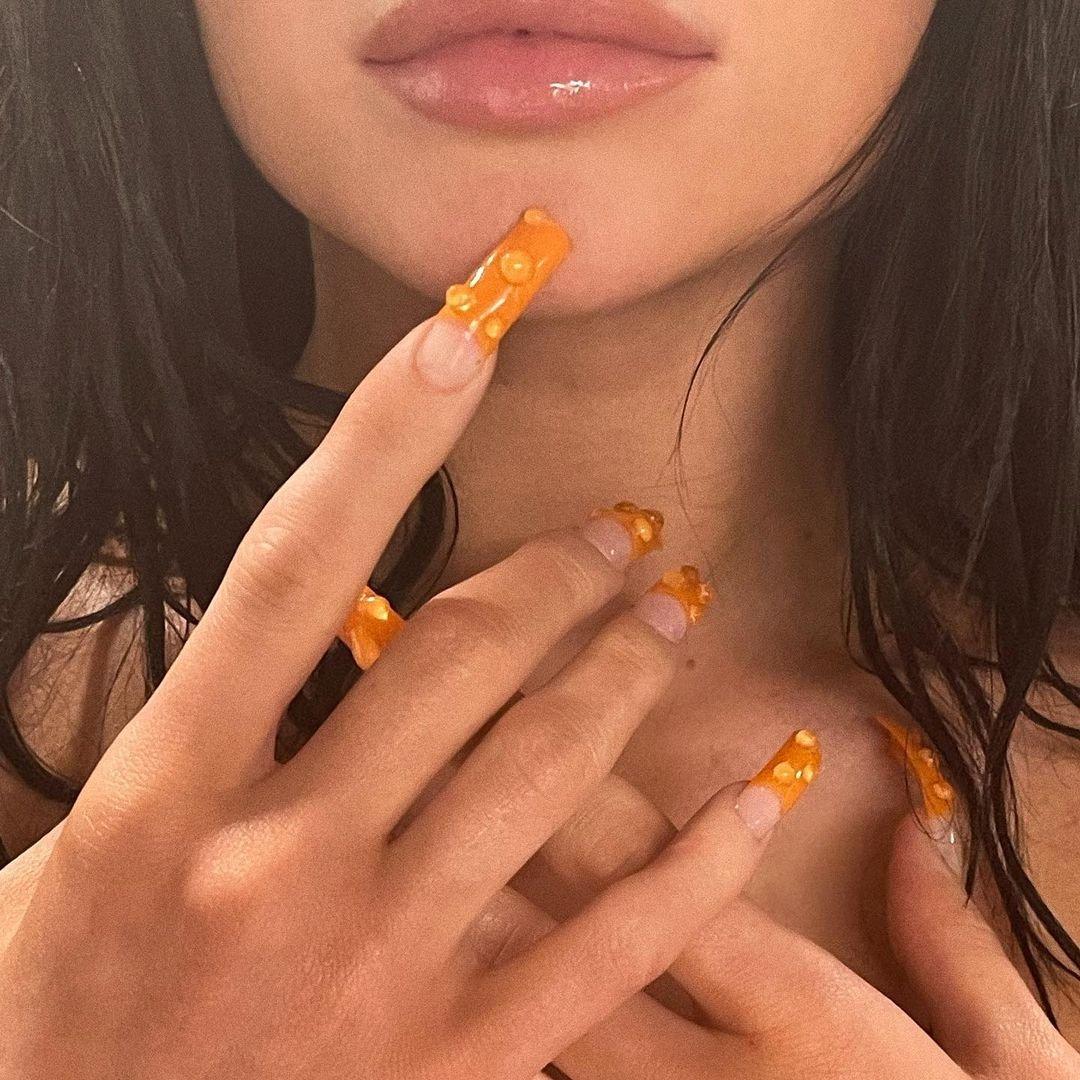 If your droplets appear flat on the first try, you can make them pop by repeating the process. Simply add more drops on top of the first set, allowing time to dry in between sets, and build up the layers until you have 3D water droplets.
The final touch is another clear, matte topcoat of polish that will protect your nails and bring the look together. Give your manicure plenty of time to dry and avoid using your hands or wearing gloves for the next few hours.
Check out the Instagram page of celebrity Mei Kawajiri for inspiration. You can also find more "water-droplet" nail art pics here.