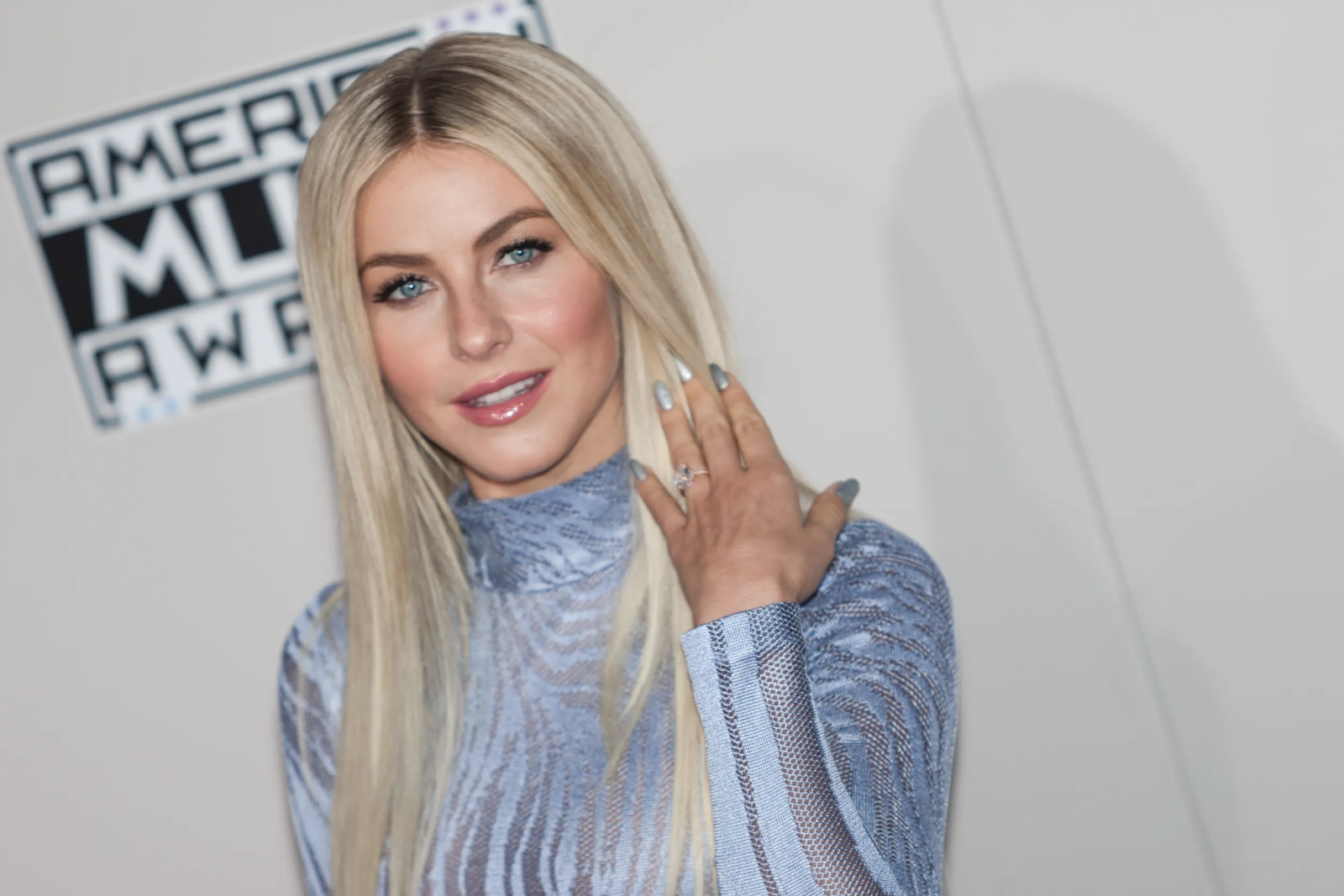 Julianne Hough Starts Every Morning With Lots Of Dancing
It's no secret that Julianne Hough can bust a move. The former Dancing with the Stars professional dancer turned judge has incorporated her passion for dancing into her morning routine, as she herself confessed in a video filmed for Elle.
Aside from dancing in front of her bedroom mirror, the 32-year-old actress, singer, and all-around artist kicks off her mornings with a slew of invigorating activities that ensure she has the best start of the day possible. Watch her refreshing and uplifting morning ritual below.
Article continues below advertisement
Breathing Exercises To Surrender Her 'Mind' To Her 'Body'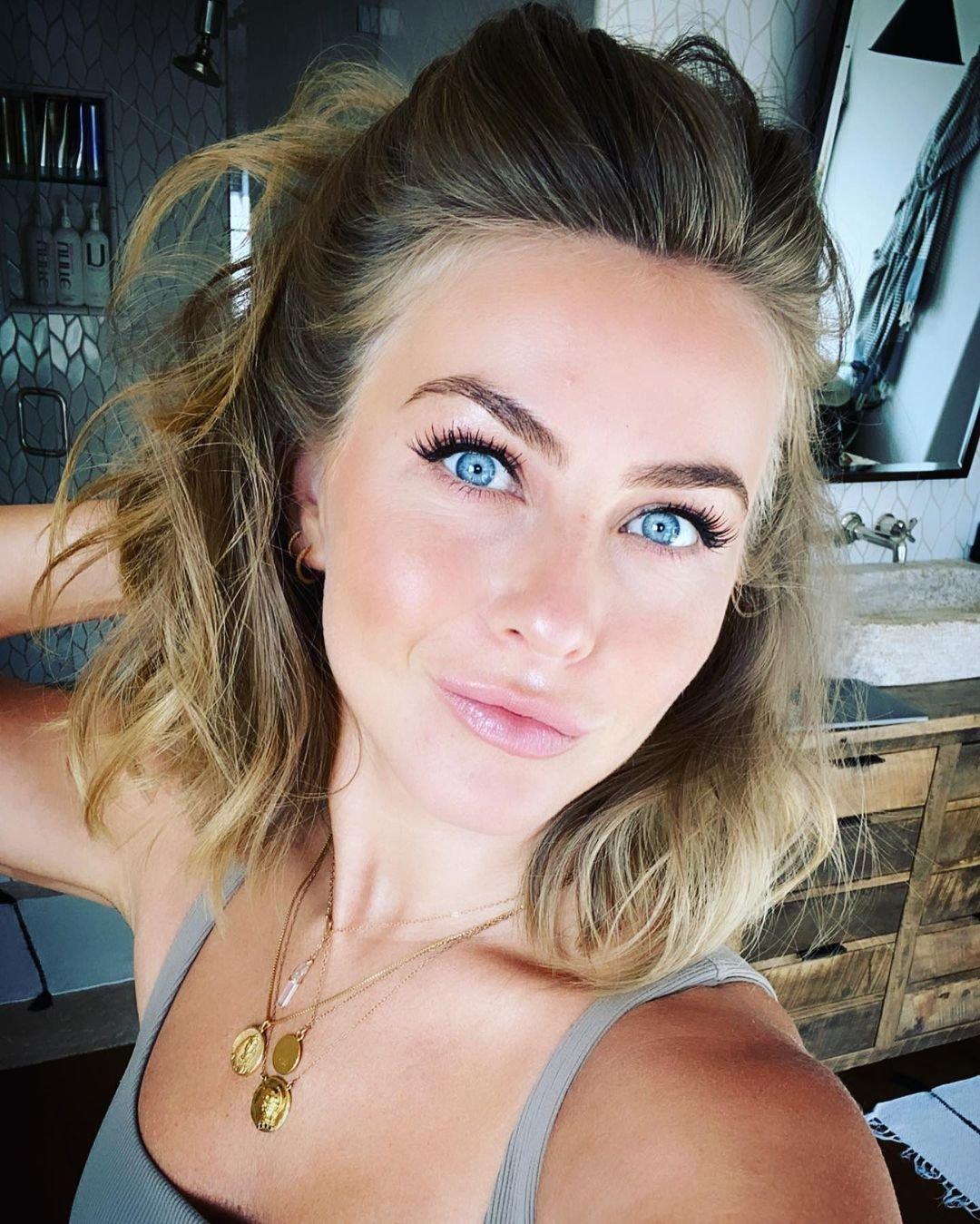 In a captivating 2020 video that has scored nearly 270,000 views on YouTube, the Rock of Ages and Safe Haven actress explained that her extensive yet rejuvenating morning ritual is all about getting fully in touch with her body.
"The first thing that I do right when I wake up, I open the curtains," said Hough, who enjoys getting plenty of natural light first thing in the morning, as well as listening to her favorite music.
After a drink of lemon water that she prepares the night before, the Dancing with the Stars is ready for her breathing exercises.
"Then I get into my priming exercise, which is 30 breaths in and out of the nose with my arms going up and down for three rounds. And after every round, I think of something that I'm grateful for. By the time I'm finished there, I'm like buzzing like crazy, feeling super, super connected to my body. My mind has surrendered to my body."
Scroll through for the video.
Meditation Sesh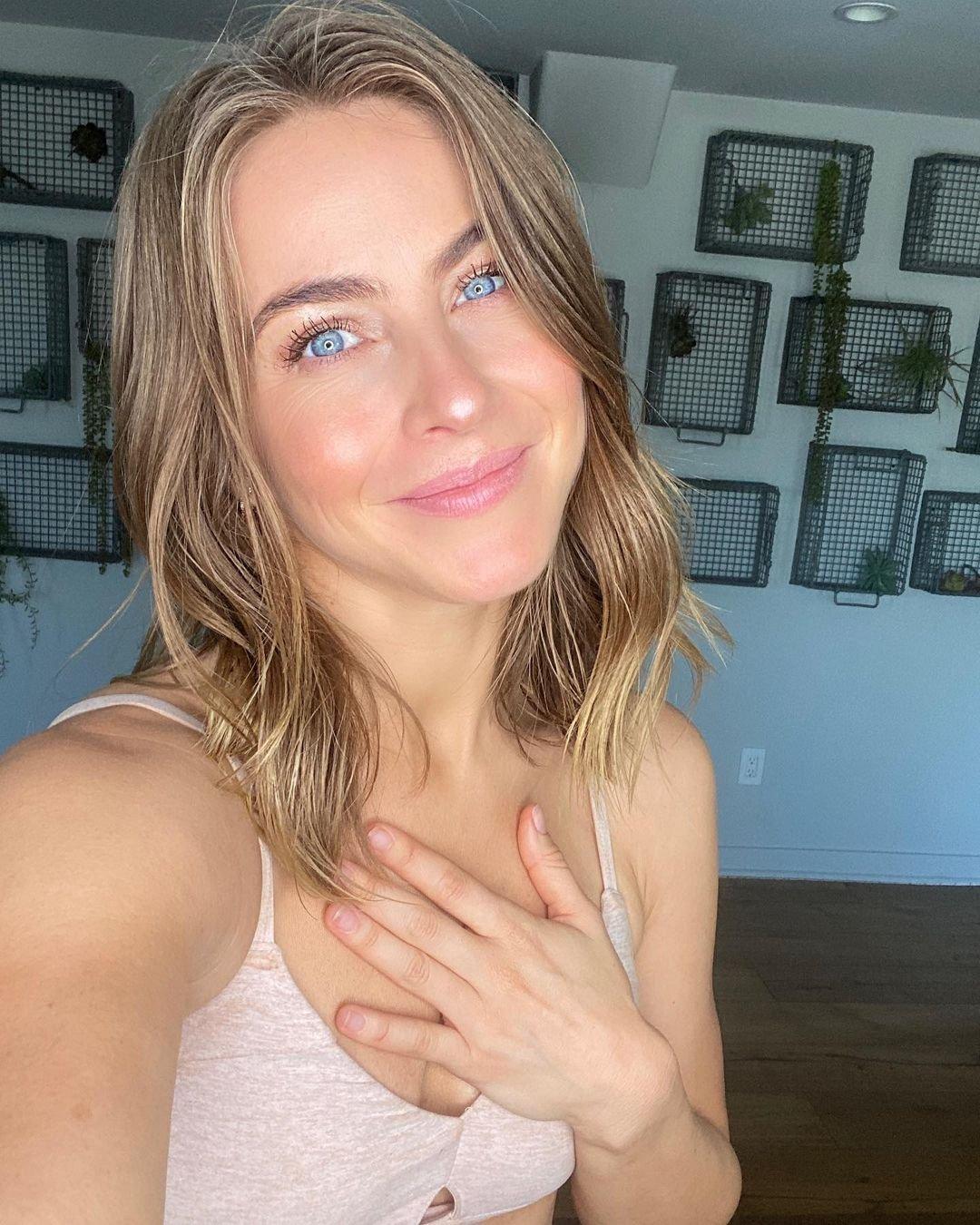 The "Dreaming Under The Same Moon" singer follows up her breathing exercises with a 20-minute meditation session, during which she can "really be still." When she's not listening to music, " I open the doors and I listen to the birds and nature outside."
This brief respite in her otherwise very animated morning routine paves the way for an energetic interval of exercising and practicing positive reinforcement in front of the mirror. The latter is a technique passed down from her grandma, which Hough candidly demonstrates in the video. Keep scrolling for the 22-minute clip.
Article continues below advertisement
Morning Run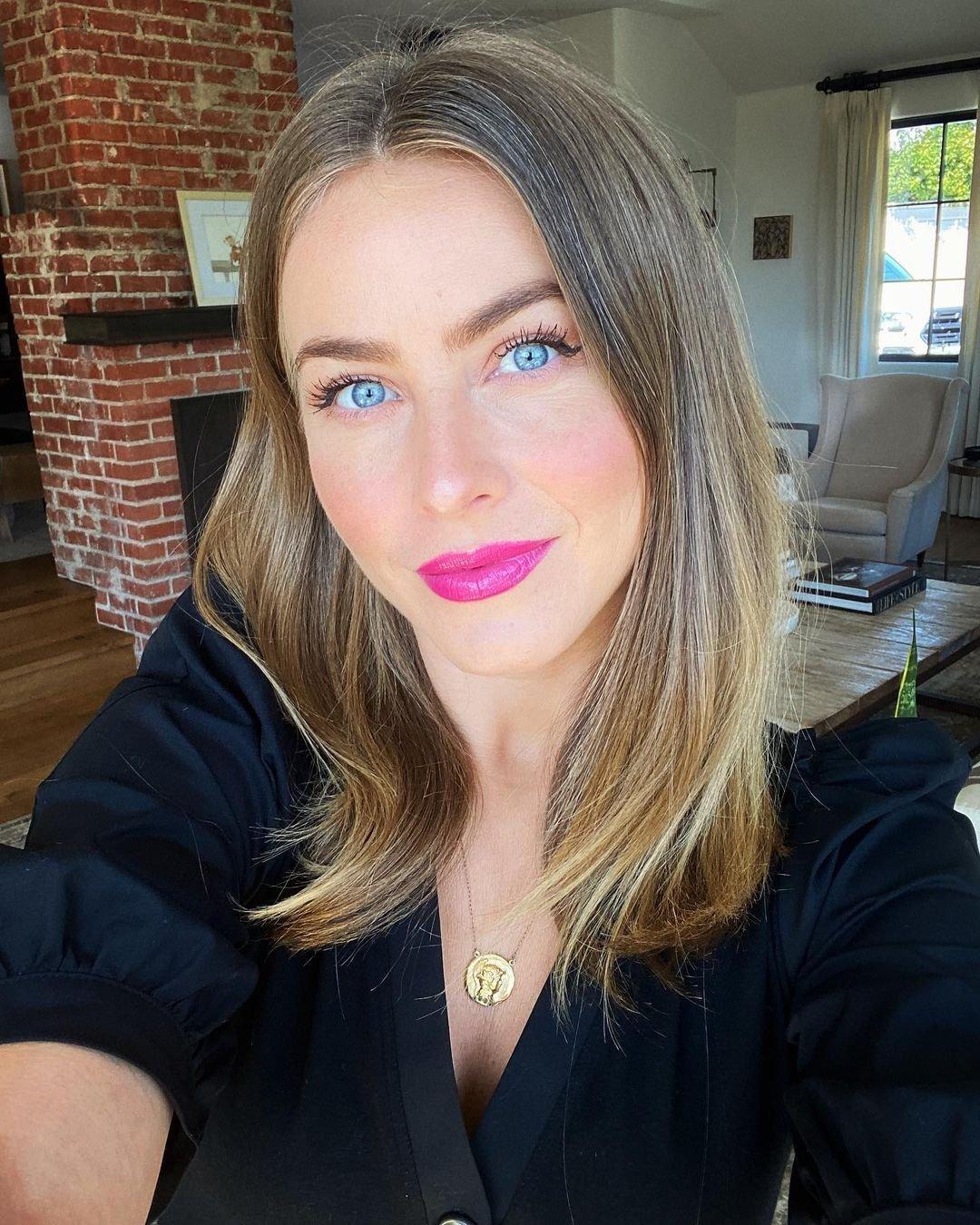 While it may seem that by this point in her morning routine Hough has already been active enough for a few mornings combined, she's not done yet. After meditating, she gets ready for her morning run, having already done all of this by 6:30 a.m.
Sporting the logo of her fitness brand KINRGY on a cropped hoodie, Hough demonstrates how she prepares her "green juice" before heading out. Watch her dance around in her kitchen as she sticks a pod in the blender: "Thirty seconds on the clock, go!"
Always Dancing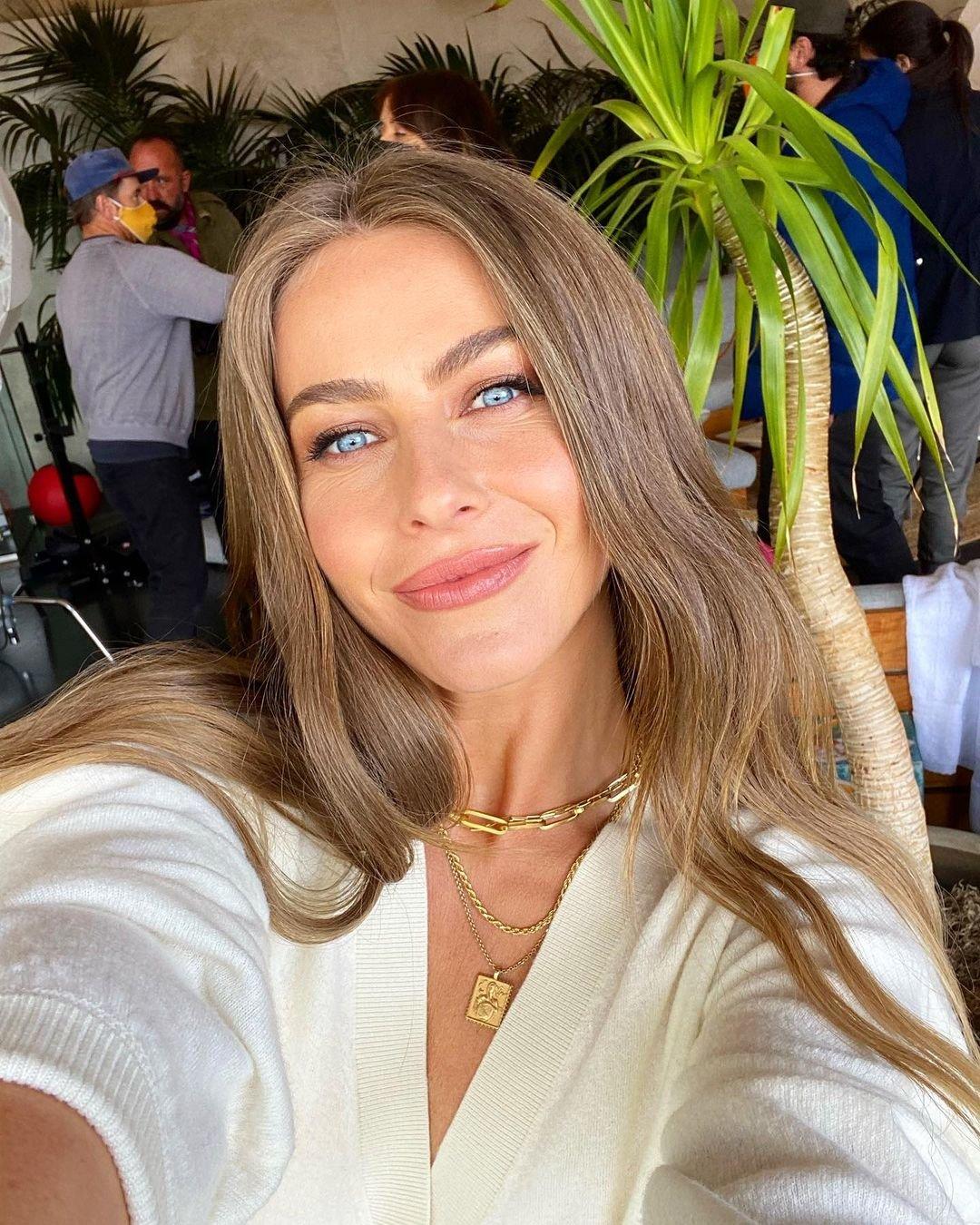 Whether she gives herself time to commune with nature or have a friendly chat with the neighbors pre-run, Hough is "always dancing," notes Elle. In between journaling about her anxiety and her positive affirmations, she dances in bed and in front of the mirror.
The Women's Healthcover girl recently spoke to Us Weekly about the important role dancing plays in her life.
"At its core, the KINRGY philosophy guides us to our inner knowing, that it all starts from within… With intentional and nurturing movements through dance, we are able to awaken our senses in the most pure [sic] way, which ultimately leads to a more authentic and truer self."
Watch her "playing with some moves" in this Instagram video shared on April 13.