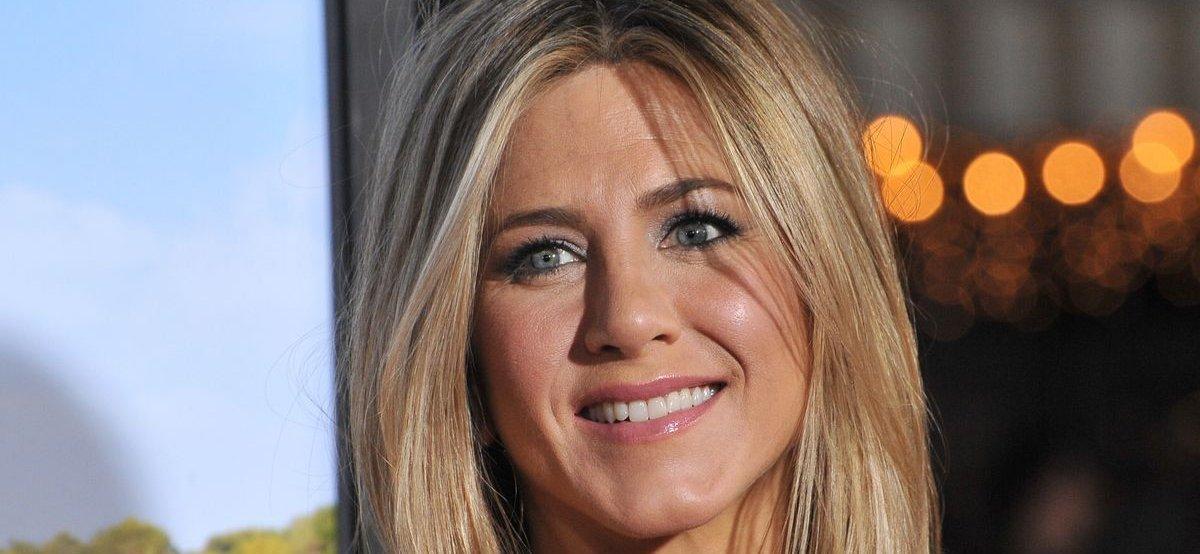 Jennifer Aniston A 'Bendy Wendy' With Yoga Body
Jennifer Aniston and her "bendy wendy" yoga body are making headlines, this as the 52-year-old continues to top lists of age-defying celebrities. The Friends alum who captivated the world as Rachel Green in the 1994-2004-aired sitcom, now has every magazine around waiting in line to profile her diet and fitness, with Cosmopolitan recently summing up what details Jen has dished so far. The actress, who now fronts Vital Proteins wellness, has seen trainer Mandy Ingber speak out - check it out below.
Article continues below advertisement
What She Eats And How She Exercises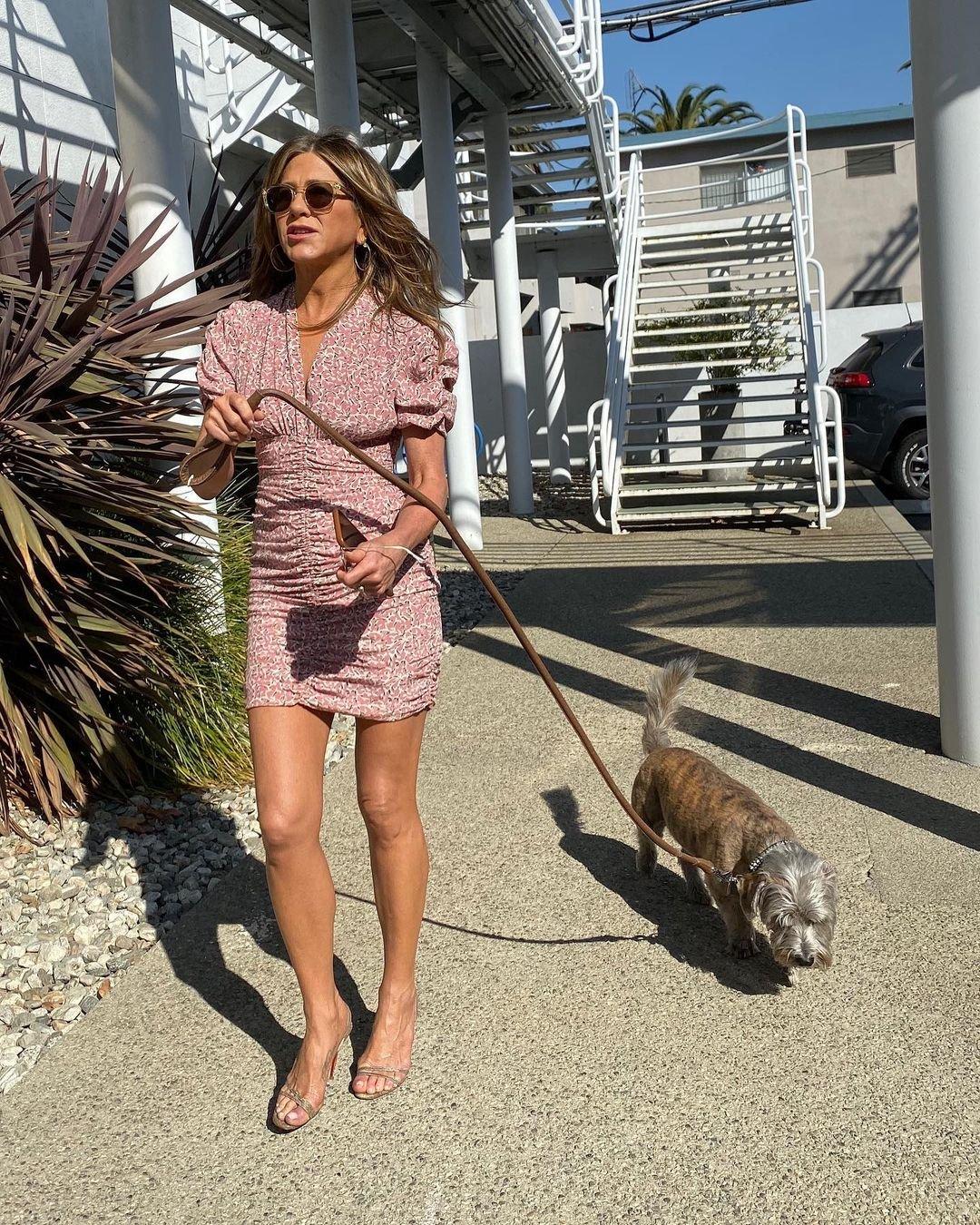 Scroll for photos. Jen, this year revealing exactly what she eats in a day as she shared a food diary with Byrdie, is just as into the fitness side of things. The star, who kicks off the day with a warm lemon water and shake or her fave "avocado and eggs," kick-starts her workouts in solid cardio mode. Per Mandy, it's "30 minutes of spinning" followed by 40 minutes of yoga.
Mandy is actually a fan of getting Jen into "hybrid" yoga poses, ones that focus on toning.
'Bendy Wendy'
"We would do some power yoga," Mandy said, adding that she puts Aniston through a vinyasa flow and "yin yoga stretching" - here's where Cosmo was quick to dub the Aveeno face a "bendy Wendy."
Jen's mornings, also sometimes fueled by puffed millet cereal with a banana or egg whites whipped with oatmeal, finish with a sauna - an infrared one. Jen's favorite yoga move was even revealed, with her trainer stating it's "like tree, half-moon pose, and warrior III." More photos below.
Article continues below advertisement
Likes To 'Surprise' Her Muscles
While Friends character Rachel Green proved fairly limited on the exercise front, bar her enthusiastic but brief Central Park running stint with Phoebe Buffay, it's a different story for the girl behind the iconic character.
"For me, changing up my workout routine is key. I always try to surprise my muscles. In Los Angeles, I work out at Rise Nation, which is a fitness climbing cardio class on the stair climber—it's such a great workout!" Jennifer told Well & Good. Scroll for her wellness promo.
Healthy, But There's Cheat Food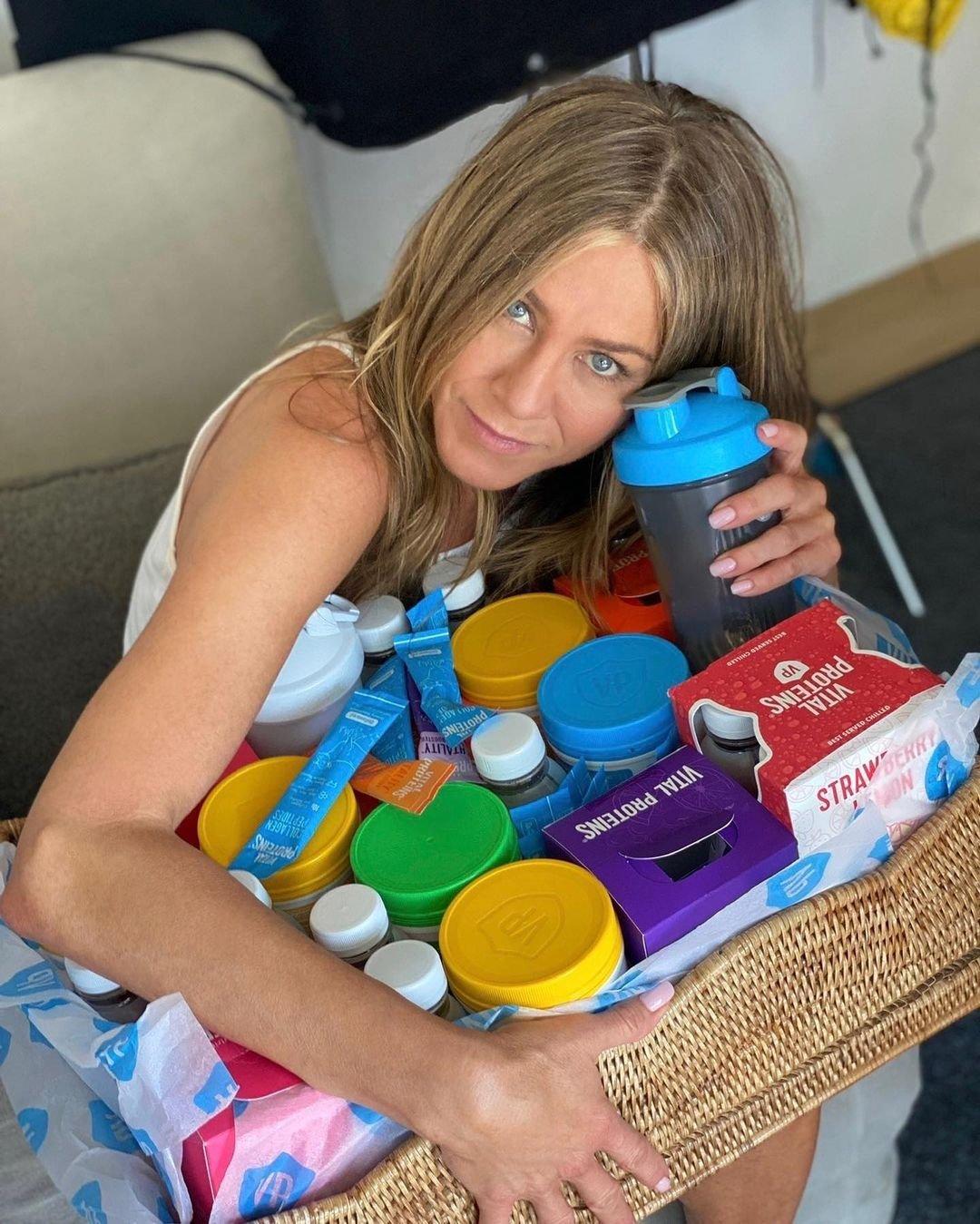 Aniston, who enjoys smoothies with maca powder, cacao. and "a vegetable mix of dynamic greens," has, however, opened up on the cheat foods. For Jen, it's carbs - pasta, specifically.
"Pasta has taken over as my new favorite go-to-town food," the actress revealed this year, referencing ex-husband Justin Theroux and adding: "Yes, he has brought the pasta back into my life. I don't know whether I should thank him or hate him for that." She especially loves a good carbonara, which she insists is "not that bad for you!"