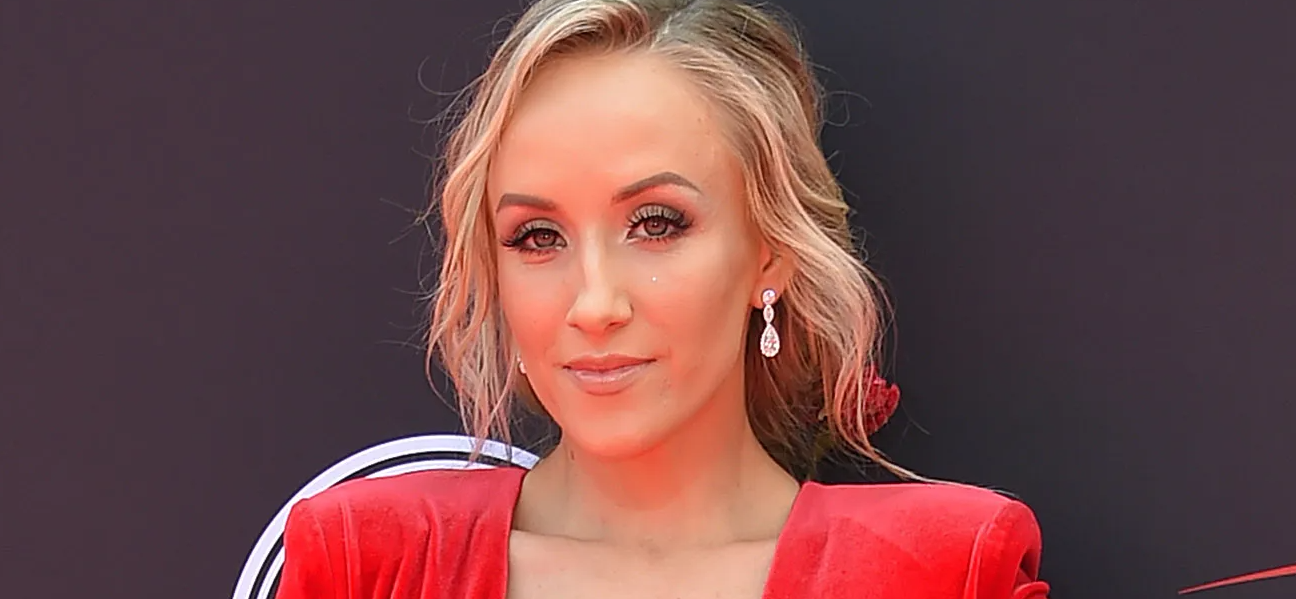 Gymnast Nastia Liukin Rocks 'Tinkerbell' Dress Impressing Simone Biles
Olympic gymnast Nastia Liukin impressed superstar Simone Biles with her "Tinkerbell" look. The 31-year-old former athlete and 2008 all-around champion was all dolled-up and smiles for her 1 million Instagram followers on Saturday, posting from the 2021 Olympic Trials and showing that retiring back in 2012 hasn't affected her ability to make a headline. Nastia stunned fans in a one-shouldered and baby blue dress with matching shoes, and it was girly vibes galore as the Russian-born star peeped the outfit dubbed a "Tinkerbell" one by Biles. Check it out below.
Article continues below advertisement
Simone Calls 'Tinkerbell'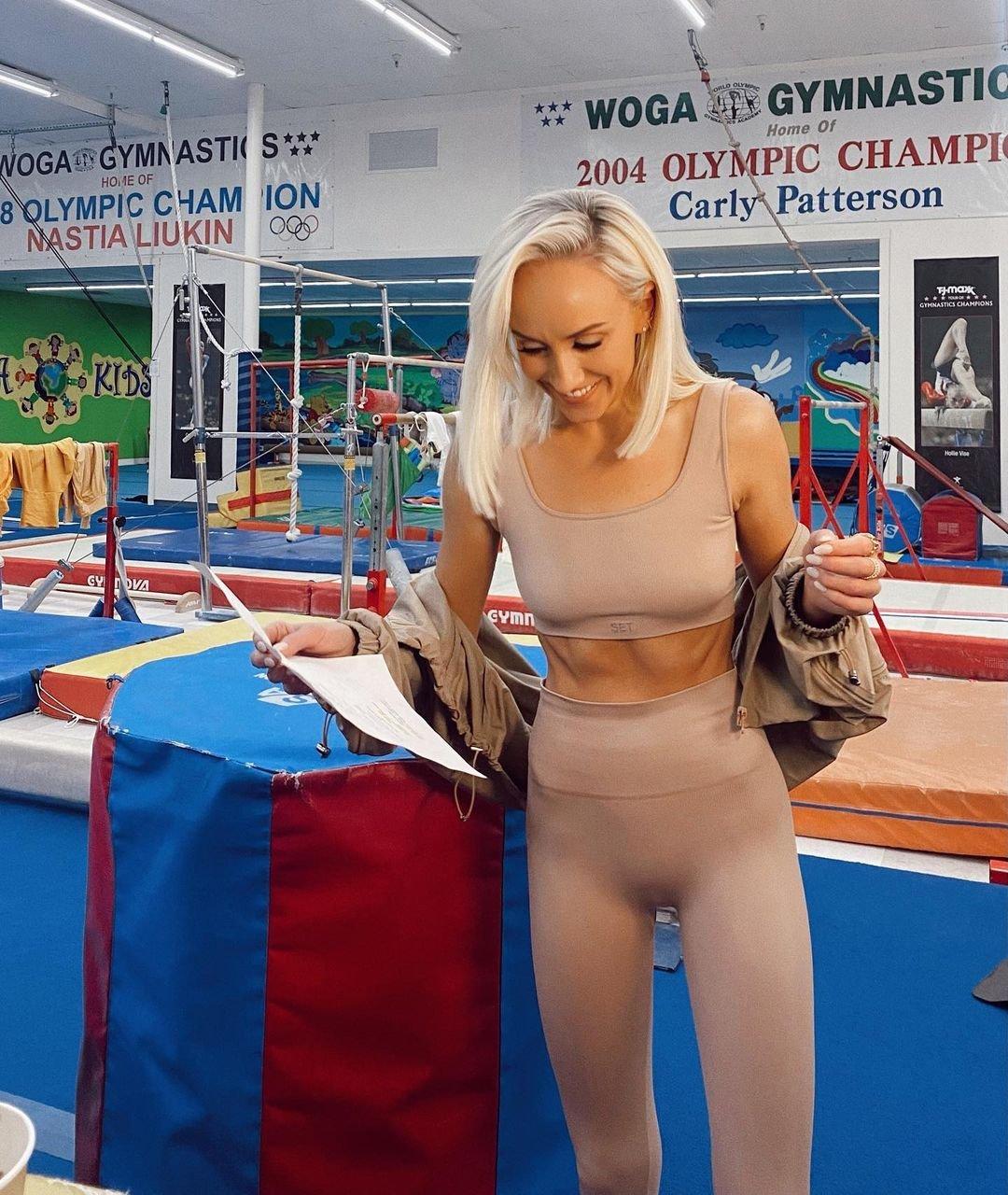 Scroll for the photo. Liukin, who retired aged just 22 nearly a decade ago, maintains a strong bond with the biggest face in 2021 gymnastics - 24-year-old Biles follows her Instagram.
Snapped on a rotating stool and in the stadium, Nastia sent out a little smile, giant headphones, and blonde bun hair as she wore a one-shouldered Alice and Olivia dress, plus blue pointed-toe stilettos from shoe designer Christian Louboutin. "@simonebiles just told me I look like tinkerbell in this outfit," Nastia began.
Scroll For The Outfit
The Moscow native, who had posed with folded legs and her golden tan on show, added: "Biggest compliment of my life 🧚🏼 dress by @aliceandolivia styled by @lagabstyle shoes @louboutinworld hmu @norybeebe."
"And just like that, we are half way through at the 2021 Olympic Trials - tomorrow the Men's Olympic Team will be named, and Sunday the Women will name their Olympic Team 💫 ," the Volition partner continued.
Also leaving a like was 25-year-old London 2012 Olympics face McKayla Maroney. More photos after the snap.
Article continues below advertisement
See Her Spice Girls Dress Below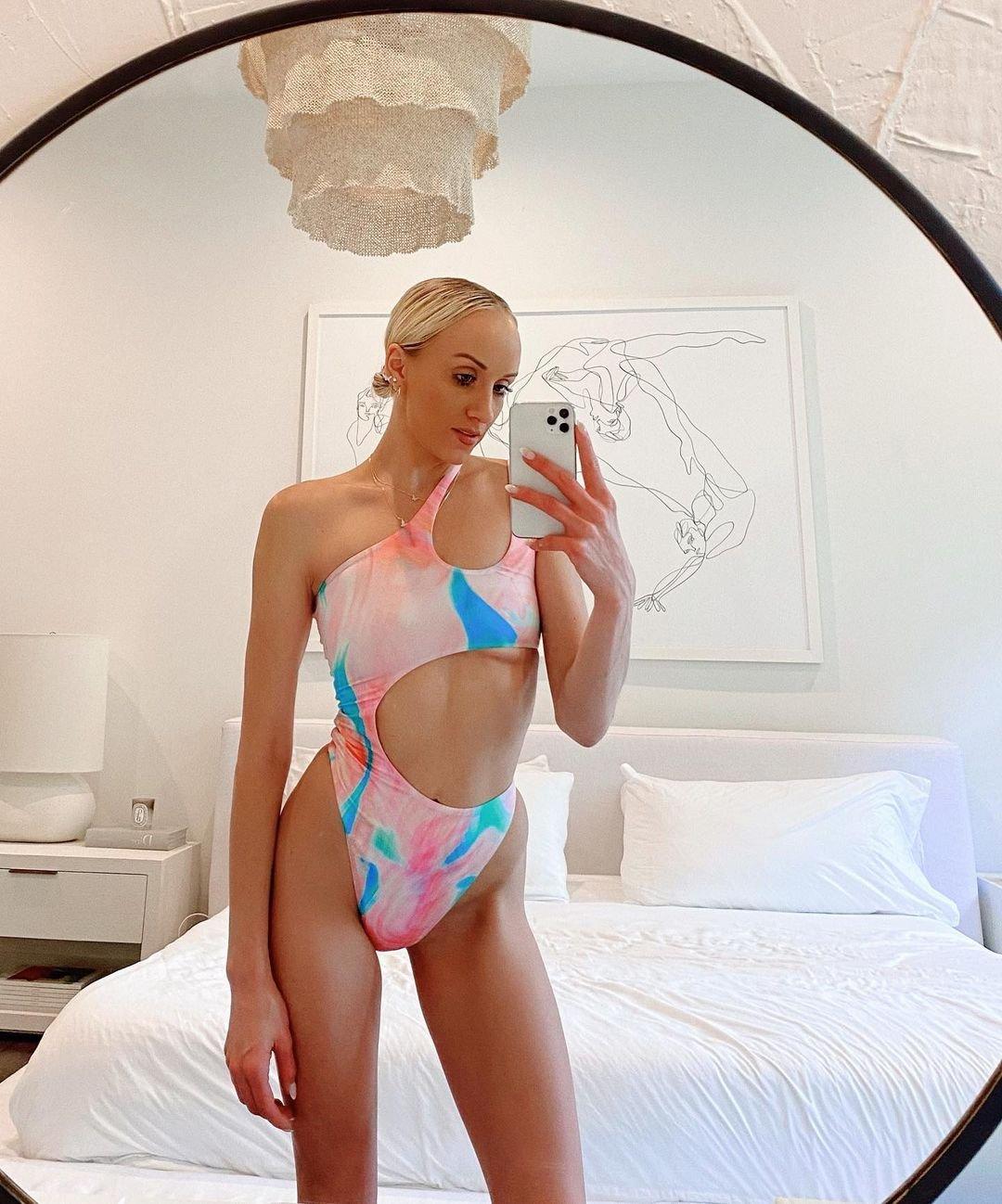 Liukin, who this year admitted she's part of a Facebook group called "50 Shades of Pink," has been branching away from her signature color in 2021, rocking notable blue looks and making headlines for channeling '90s girl band The Spice Girls in a frilly red dress as she wrote: "Gymnastics but make it sporty spice" during the Men's National Championships.
Nastia is now also in the news for expanding her Celery Green beauty line from its $55 Celery Green Cream to a face mask. There's now also some footwear to check out.
Drops APL Collab
Nastia is fresh from dropping her new shoe collab with Athletic Propulsion Labs. APL + Nastia Liukin has just released its tri-color red, white, and blue sneaker, with Nastia promoting the collab three days ago as she posed with a leg en attitude and outdoors.
"It has been an absolute dream to design and create my very own collection of luxury performance sneakers with @apl - which are inspired by some of the biggest milestones in my career from my hometown roots in Dallas, Texas to my gold medal moment in Beijing," Nastia told fans.