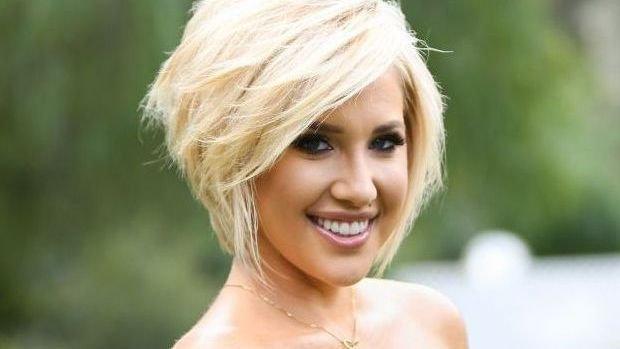 Savannah Chrisley Reveals 'Long Torso' Problem In Bodysuit
Savannah Chrisley today confirmed a downside to her super-slender and largely-envied figure. The 23-year-old reality star and SASSY by Savannah cosmetics founder took to her Instagram stories for a little real talk on Saturday, addressing her 2.2 million followers from her vehicle and revealing a "long torso" problem she claims actually "hurts." Included were stories of the blonde's snappy weekend outfit as she headed out for a meal, but the Chrisley Knows Best face was showing that perfect proportions aren't always ideal. Check it out below.
Article continues below advertisement
'Long Torso' Issue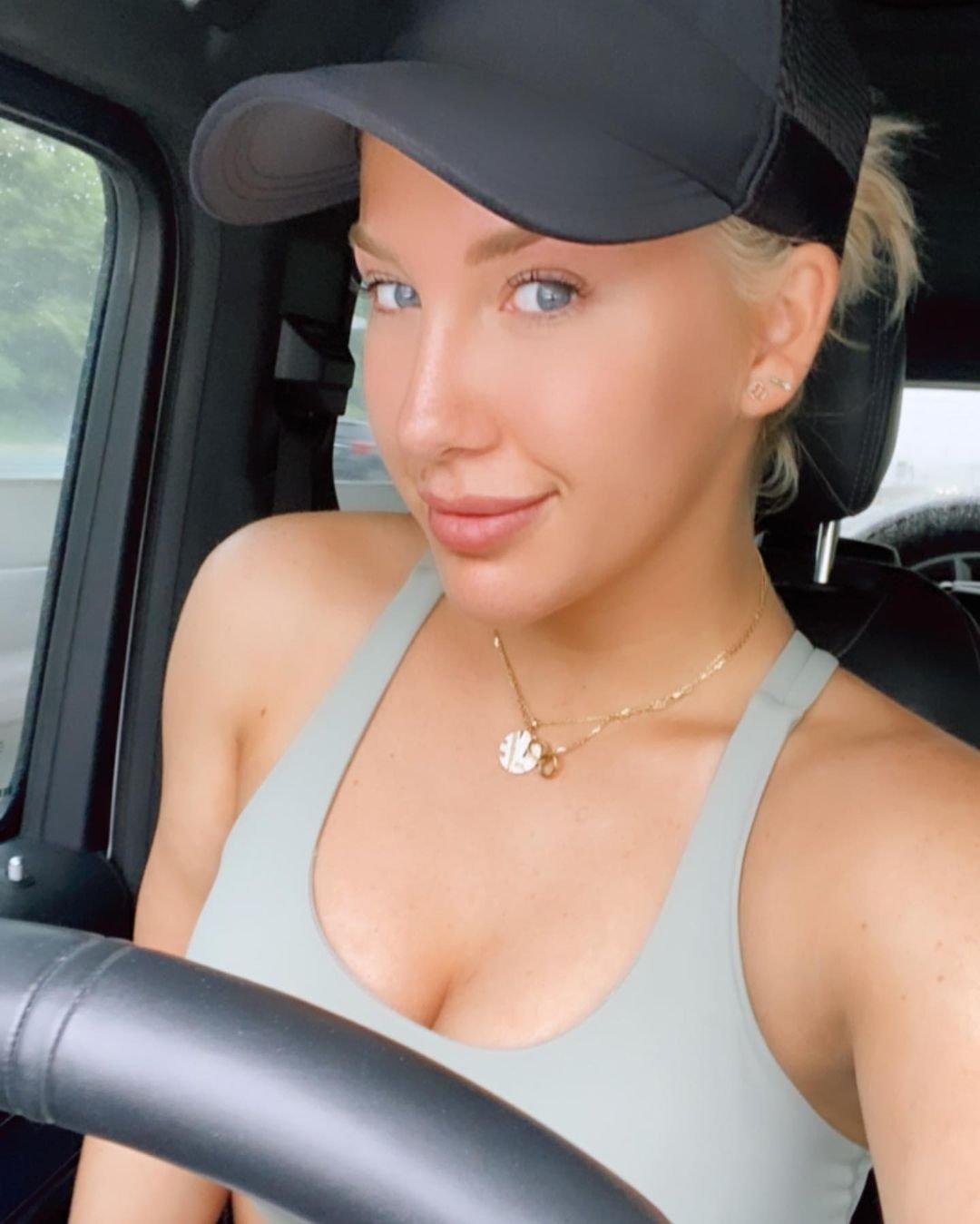 Scroll for photos. Savannah, who has addressed her figure in more-serious moments and made headlines for revealing a 30-pound weight gain as a result of her endometriosis condition, initially filmed herself in a boomerang selfie, all dolled up in tight jeans and a skin-tight pink bodysuit with dramatic puff sleeves.
The daughter to 52-year-old Todd Chrisley, who swung the camera to take in her workout body and sensational blonde crop, then re-appeared in her car, saying: "Ya'll...torso problems." BFF Chadd Bryant was then heard talking about a "bodysuit" and something that "tore up."
'It Hurts'
Savannah, laughing, added: "Basically what Chadd just said. No lie. This hurts."
Savannah seemed to have enjoyed dinner out, then returning all tucked up in bed and wearing a green tee as she told fans that no "matter" how late she comes home, she always removes her makeup. Tonight, she was using products from her December 2020-launched SASSY range, a brand that exploded onto the scene just in time for the holidays and retails a $22 Full Face Palette, $14 Eye Kit, and $12 Lip Kit. More photos below.
Article continues below advertisement
Says She's An 'Old Woman'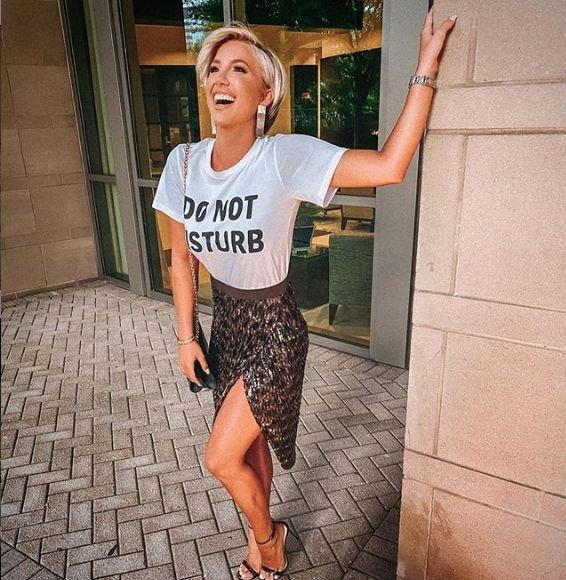 While videos on Savannah's Instagram regularly show nights out in Nashville and the feed recently showcased the star's luxurious yacht vacation and a trip to The Bahamas, Savannah herself maintains that she's low-key. Going on Live, and joking, she said:
"I swear, I'm like an old woman. I would just rather, I don't know, maybe just stay at home, watch a good flick on TV," adding that she'd also rather go "to bed." "I commit to things," she said, then revealing she regrets it. Scroll for more photos.
SASSY Brand Explodes
Savannah continues to promote SASSY, a brand now teasing fragrances and a skincare range, this amid the success of last December's launch.
Taking to her website to explain the SASSY name, the Southern Belle wrote: "Sassy is a nickname that was given to me by my brother Chase. Being only 14 months apart, he could never pronounce Savannah therefore "Sassy" stuck. And for anyone who knows me, you know that the name could not be more fitting."
SASSY is now even touted as being better than 23-year-old mogul Kylie Jenner's 2015-founded Kylie Cosmetics brand.