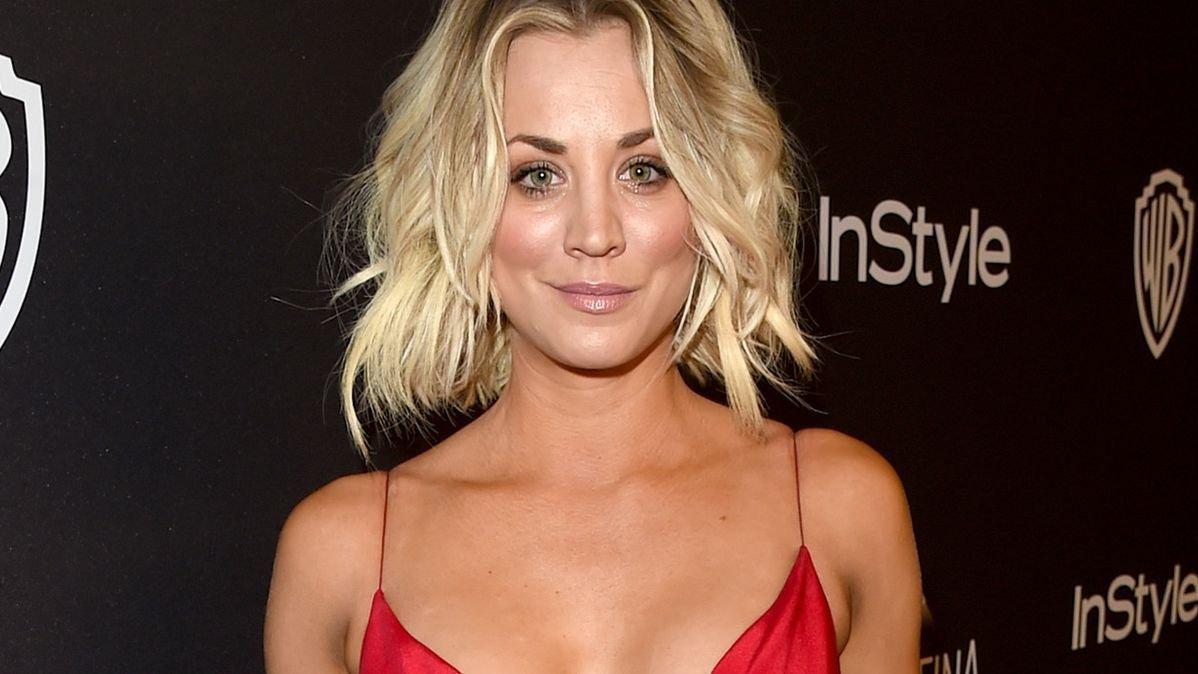 Kaley Cuoco Explores 'Crazy' Garage Workout In Muscly Tank
Kaley Cuoco's garage workout was anything but ordinary today. The 35-year-old sitcom star, who has been making headlines for her home-fashioned pandemic sweat sessions, was back at it on Thursday, posting for her 6.7 million Instagram followers and using a "crazy" contraption. Kaley, who went for a cardio run with 32-year-old sister Briana Cuoco out on L.A. streets, opted for slow strength work once back home, and it was giant poles and foot boards as The Big Bang Theory star had fun with her new gear. Check it out below.
Article continues below advertisement
Not Her First Home Workout
Scroll for the video. Kaley, who trains with Ryan Sorensen and this year saw him dishing on her routines via The Today Show, kicked off seated on a bench while sheltered from her garage and with an open door affording views of gravel, greenery, and a black pickup truck.
Using her arms to support herself and wearing a muscle-flaunting gray tank and black leggings, Kaley was seen pointing and flexing her feet as they rested on a circular piece of equipment.
See The Video Below
The off-beat training session, also seeing Kaley makeup-free and with her hair up in a messy bun, came with the girl behind Penny saying:
"Back at it with all new crazy contraptions thanks to @ryan_sorensen." Quick to follow was a story showing Kaley on the bench, balancing on one leg while in socks, and using two giant poles as she raised and lowered a leg with weights strapped to her ankle. The music of choice? Donna Summer. "GYM TIME," Kaley wrote.
Article continues below advertisement
Scroll For More Photos
The hot yoga lover who also harnesses a love for high-end workout brand SoulCycle, spoke out in 2020 as she told Shape: "I've never worked so hard to look good for something in my entire career," adding: "But I didn't starve or kill myself with exercise. I went slowly, and it paid off." The interview came one month after the release of Kaley's HBO Max thriller The Flight Attendant, now renewed for a second season.
"Doing yoga five times a week has transformed my body," she continued. More photos below.
Strong Is 'Sexy'
While Kaley did lose six pounds during her recent fitness journey, she made a point of equating strength with beauty and sexiness.
"I love being toned and having muscle; it's so sexy and beautiful."
The In-N-Out lover also addressed her diet, saying that bedside drawers were once filled with junk food - no more. "Eventually, I realized it was mindless eating," she added. "So I cut that out. Our refrigerator and pantry have completely changed, because we don't eat crap anymore. No more soda, chips, cereal; we had boxes of stuff that only a 4-year-old would eat."