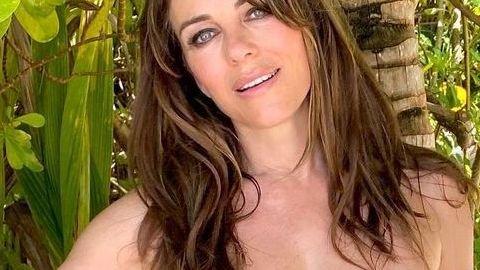 Elizabeth Hurley Thrills Fans With Amazing Swimsuit Transformation
Elizabeth Hurley has just shared a very rare insight into the "before" and "after" of her famous swimsuit shoots. The 56-year-old model and actress today updated for her 2.1 million Instagram followers with two photos, one showing what goes into making her look so good in photoshoots, with the other delivering the finished product. On Thursday, the Elizabeth Hurley Beach founder shouted out her 2005-founded brand, but for fans, it was the girl in front of the camera doing it for them. Check it out below.
Article continues below advertisement
'Before & After...'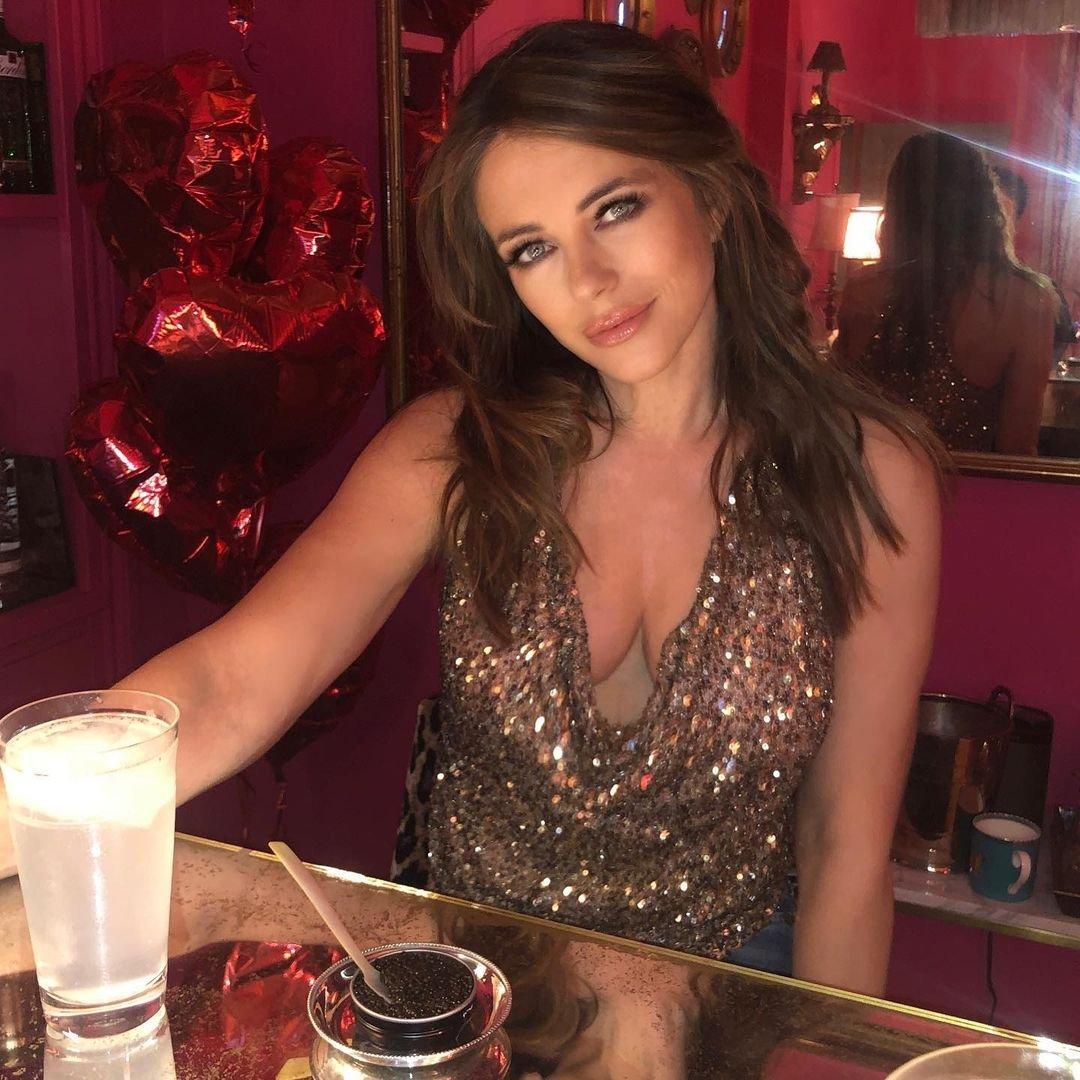 Scroll for the photos. Hurley, known for the flawless delivery as she continues to model her popular swim pieces, had opened with a little glam prep. The blue-eyed beauty was indoors and in a thin-strapped and plunging silver swimsuit as an assistant was seen rubbing her chest to afford a more tan finish, with the ex to Hugh Grant helping out as best she could - basically pulling away any fabric in the way and standing still.
A swipe right, however, showed a totally different scene.
See The Photos Below
Anyone swiping right then saw the British beauty striking a glamorous pose by sash drapes and with natural daylight pouring in from a window. Liz, stunning fans in a beige one-piece as she showcased her age-defying looks, had gone sultry, feminine, and super-classy, also sporting bombshell curled locks as she gazed ahead.
"Before & after...@elizabethhurleybeach," the Austin Powers face wrote.
Quick to leave a like was fellow swimsuit lover, 57-year-old Lisa Rinna, with the fans basically going nuts. See more photos after the photos, where you can swipe.
Article continues below advertisement
Scroll For More Photos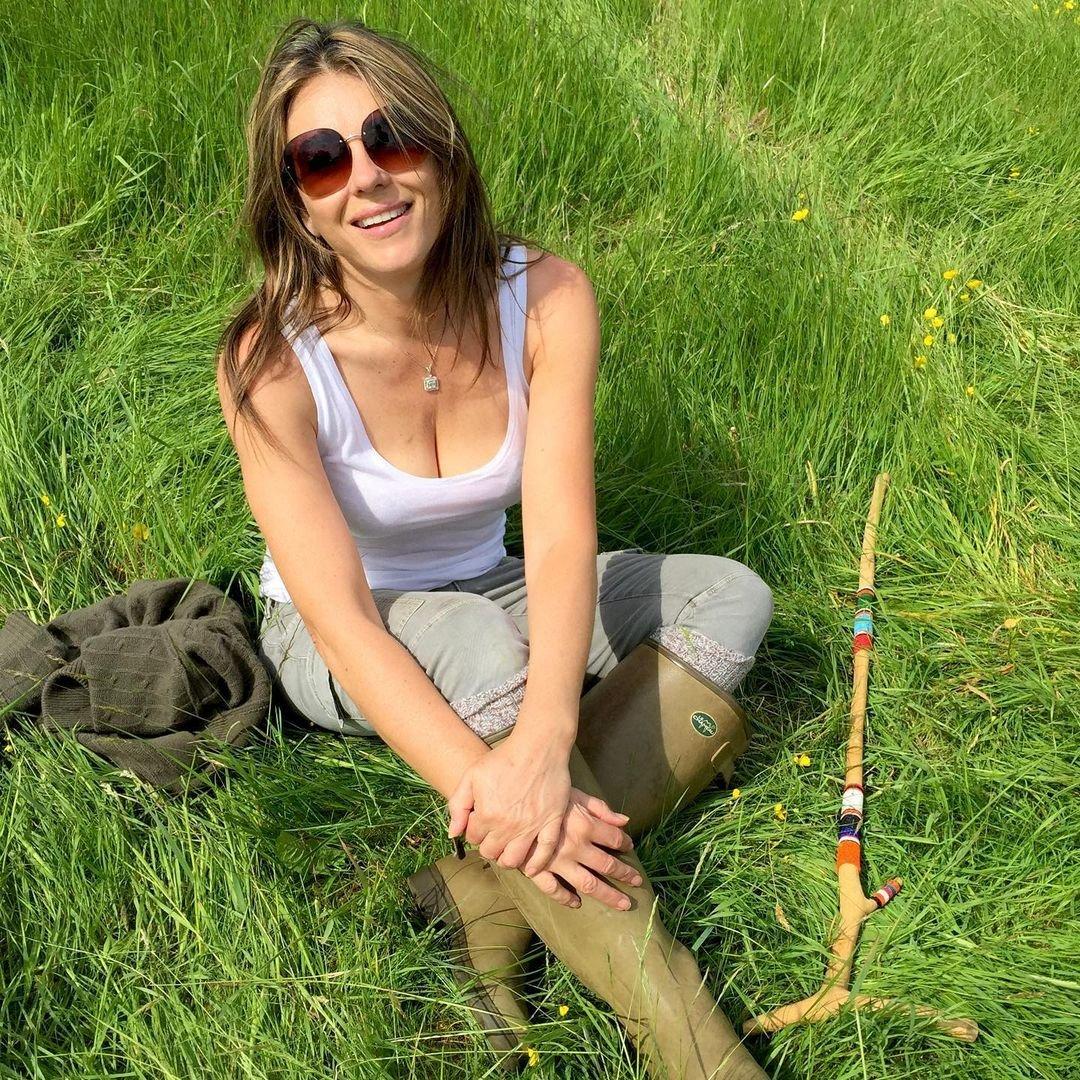 Hurley, quickly told: "I want that job!" by cheeky fans clearly referring to the makeup artist, snagged herself over 28,000 likes in just one hour, this as she continues to make headlines for her recent 56th birthday, one bringing her rolling around grass in Daisy Dukes. "Happy birthday to me!" Liz said to mark the milestone.
Elizabeth's swimwear brand, going strong for over 15 years now, caters to girls as young as 13. It also comes with a mission statement from its famous founder.
Says Women Can Get Swimwear 'Wrong'
"I decided to venture into designing beachwear not only because I've always been obsessed with holiday clothes, but also because it's an area where women, regardless of shape or size, can either look amazing or really get it wrong," she said, adding that she places great "emphasis" on a big emphasis on "creating pieces that are light, comfortable, and flattering."
Fans might well argue that the latter comes via Hurley's modeling over the apparel.