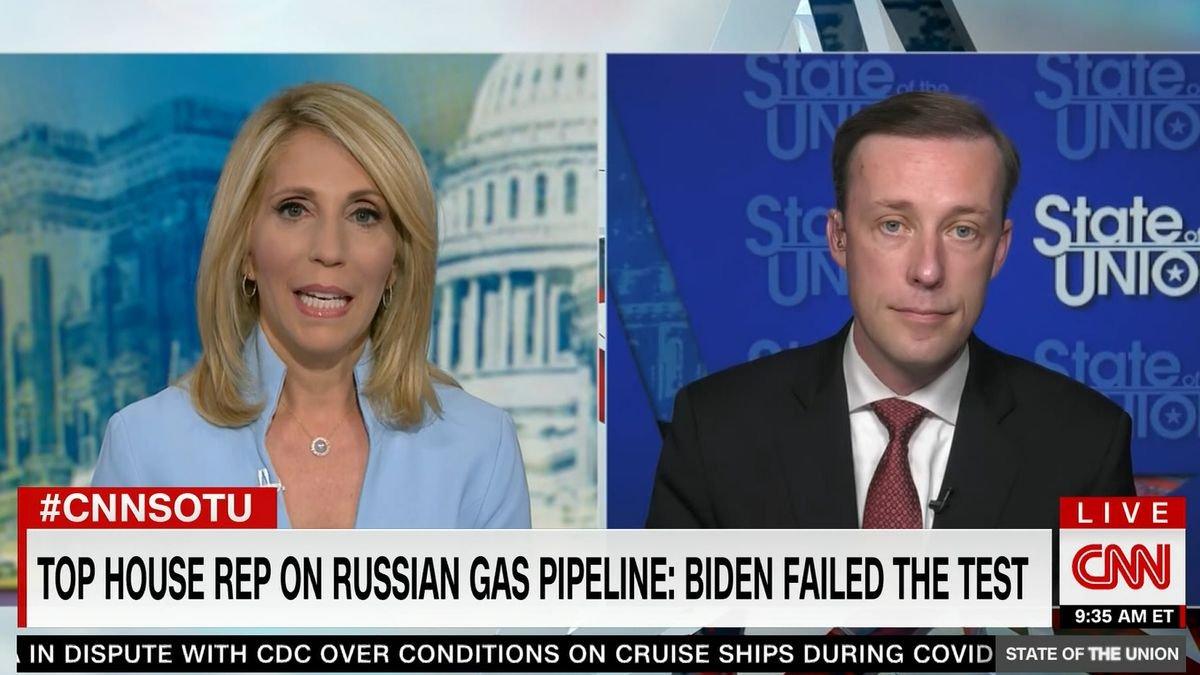 Watch: CNN's Dana Bash Grills Biden Official For 'Giving In To Russia'
CNN host Dana Bash grilled White House national security adviser Jake Sullivan on State of the Union Sunday, asking the official why President Joe Biden's administration is refusing to take a tougher stance on Russia.
Though most Democrats still claim former President Donald Trump was compromised by the Kremlin, he refused to lift sanctions on individuals and companies involved in the construction of the Nord Stream 2 gas pipeline.
Biden recently waived the sanctions however, opening the door for Russia to complete the pipeline and achieve its geostrategic goals.
Article continues below advertisement
Watch The Video Below
As Mediaite reported, Bash began by asking Sullivan why the Biden administration is refusing to impose tougher sanction of Vladimir Putin and his allies for poisoning opposition leader Alexei Navalny.
"Why haven't you sanctioned Russia again for poisoning Alexei Navalny? Are more sanctions coming?" Bash asked.
Sullivan claimed that Biden will not let Putin get away with violating Navalny's rights, but failed to provide more details.
He said that "we've shown all along the way we're not going to pull punches, whether it's on SolarWinds, or election interference, or Navalny when it comes to responding to Russia's harmful activities."
Nord Stream 2
Bash then wondered why Biden did not raise the issue of Nord Stream 2 during his recent meeting with Putin, asking Sullivan why the administration is letting Russia build the pipeline.
"Why are you giving in to Russia on this pipeline?" she asked.
"We have, in fact, sanctioned several Russian entities when it comes to Nord Stream 2," Sullivan replied, claiming that Biden only waived sanctions on a German individual and a Swiss company involved in the project.
"The question to us was will we go after, directly, using our sanctions power, our European allies and friends, and there, President Biden said 'I'm not prepared to do that,'" he added.
Article continues below advertisement
Sanctions
The sanctions in question were imposed on the company Nord Stream 2 AG and its CEO Matthias Warnig. According to Deutsche Welle, Warnig is a former East German intelligence officer and a close ally of Putin.
Secretary of State Antony Blinken has nonetheless claimed that the U.S. remains opposed to Nord Stream 2.
Both Republican and Democratic lawmakers have criticized Biden for lifting the sanctions, but he has not budged.
Official Berlin welcomed the move, however, with German Foreign Minister Heiko Maas describing it as a "constructive step."
'Huge Win' For Russia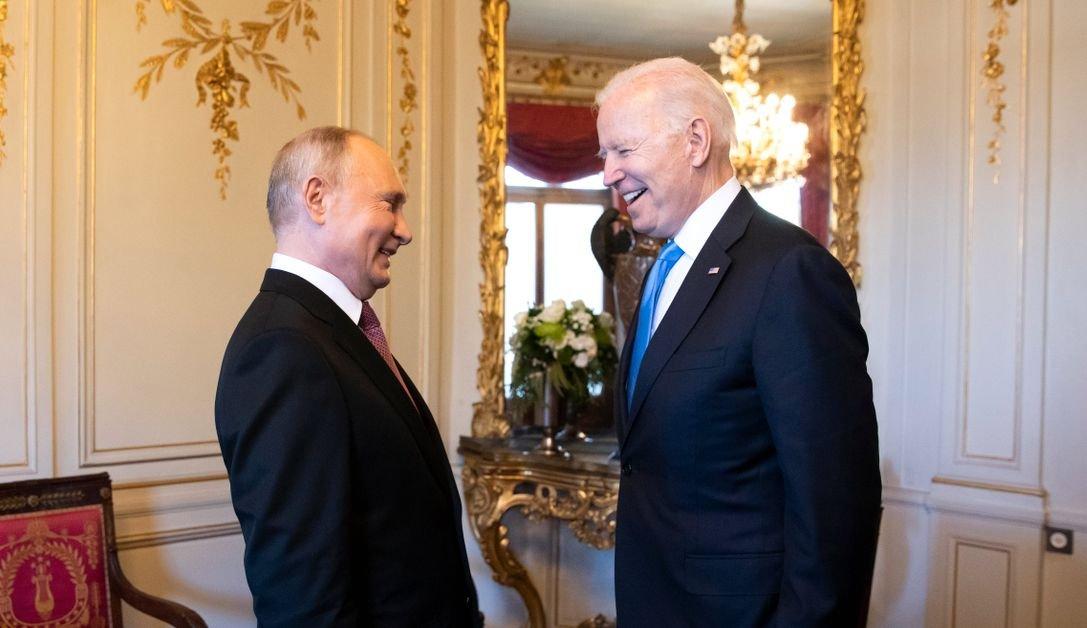 Earlier this month, Pulitzer prize-winning reporter Glenn Greenwald described Biden's decision to lift sanctions on the Nord Stream 2 gas pipeline as a "huge win" for Russia.
Ukrainian President Volodymyr Zelensky, meanwhile, stated that he was disappointed with Biden, describing the pipeline as a "weapon" in the hands of the Kremlin.
"It is not very understandable ... that the bullets to this weapon can possibly be provided by such a great country as the United States," Zelensky said.
In response, the Biden White House said that the U.S. still supports Ukraine and opposes Russian aggression.