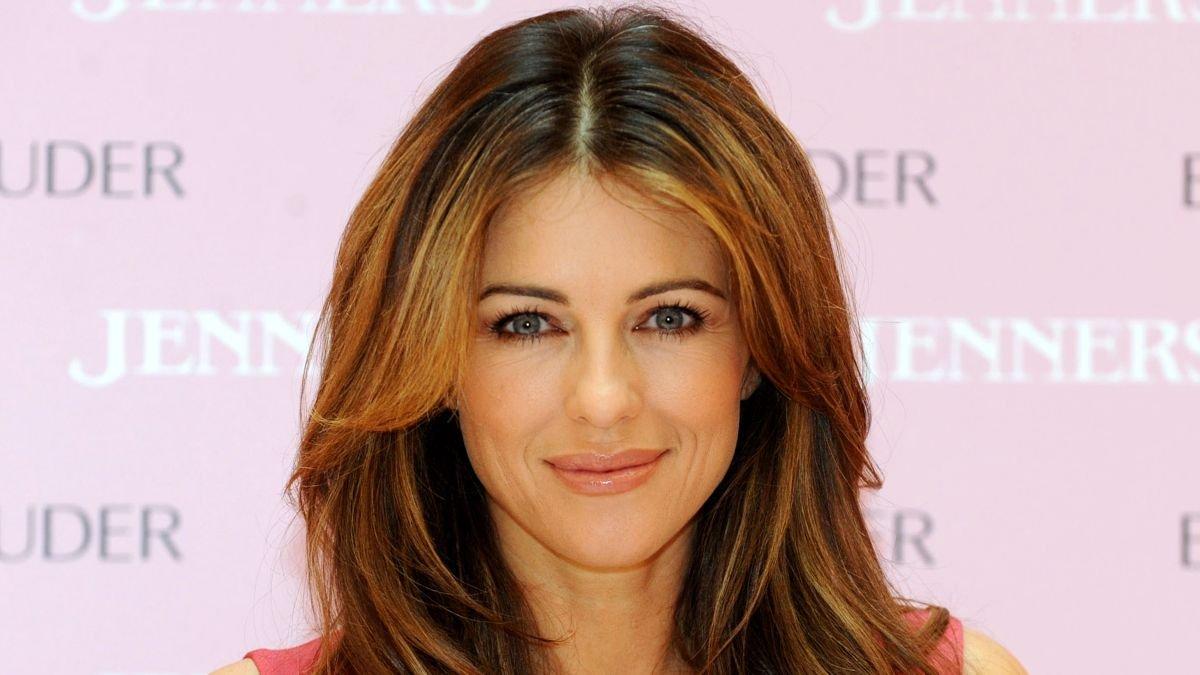 Elizabeth Hurley Rocks A Daring Look For Her 'Staycation'
British bombshell Elizabeth Hurley has been spending plenty of time out in the scenic English countryside during quarantine, and fortunately for her 2 million Instagram followers, she's been sharing plenty of sizzling snaps as well as spicy throwbacks on her Instagram page. Her latest share was no different, as she rocked a daring look for what she deemed in the caption was a "staycation" at her stunning property in the countryside. Rather than posing out in the natural splendour of her estate, though, she stood in front of a plain white wall for a simple share.
Article continues below advertisement
Beach Babe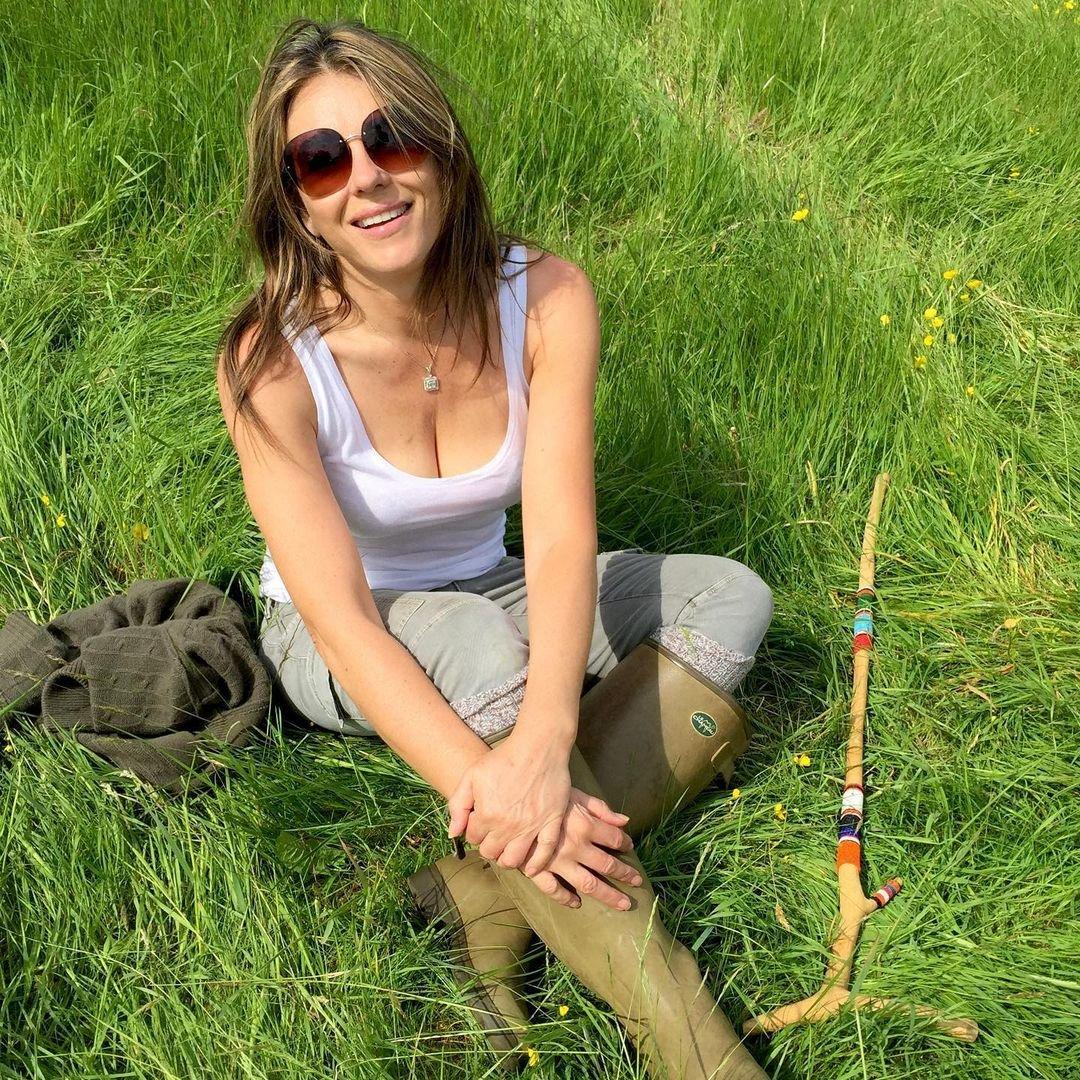 The outfit she wore was actually from her own company, Elizabeth Hurley Beach, and she tagged the brand's Instagram page in the picture in case any of her followers wanted to grab the look for themselves. Elizabeth wore a pair of very simple bikini bottoms that featured a white background with thin black stripes. The bikini bottoms sat low on her hips, and left plenty of her enviable physique on display.
She didn't pair them with a matching bikini top, opting instead to go topless.
Bombshell Vibes
However, in order to keep things safe for Instagram, Elizabeth layered a beach cover-up over herself to keep everything necessary concealed. The cover-up was crafted from a semi-sheer white fabric with small white squares printed in an eye-catching pattern. The piece had long sleeves, and the oversized silhouette meant the fabric draped over her without clinging too tightly.
The bottom of each sleeve was embellished with a scalloped lace trim, as was the hem of the cover-up. One side blew slightly in the wind, adding a sultry vibe to the share.
Article continues below advertisement
Staycation Stunner
Elizabeth kept the look very simple, adding a necklace that featured a heart-shaped pendant as her only accessory. Her brunette locks were styled in a middle part, the wavy tresses tumbling down her chest and back in an effortlessly tousled look.
Though she was presumably just spending time at home, based on her caption, Elizabeth still decided to get all dolled up and add some glamour to her ensemble with her makeup choices. She paired a sultry smokey eye that accentuated her piercing gaze with a nude, glossy lip for a stunning look.
Fan Favourite
Her followers couldn't get enough, and the post racked up over 30,600 likes within just 22 minutes of going live.
"Cold shower for me then," one fan wrote, followed by a heart eyes emoji, captivated by Elizabeth's steamy share.
"Absolutely stunning!!" another follower added.
"Oh my absolute god, this is bloody amazing!" a third follower chimed in, absolutely loving the post.
Just yesterday, as The Inquisitr reported, Elizabeth celebrated the end of the week with a shot in which she wore an absolutely jaw-dropping black dress that was embellished with sequins.