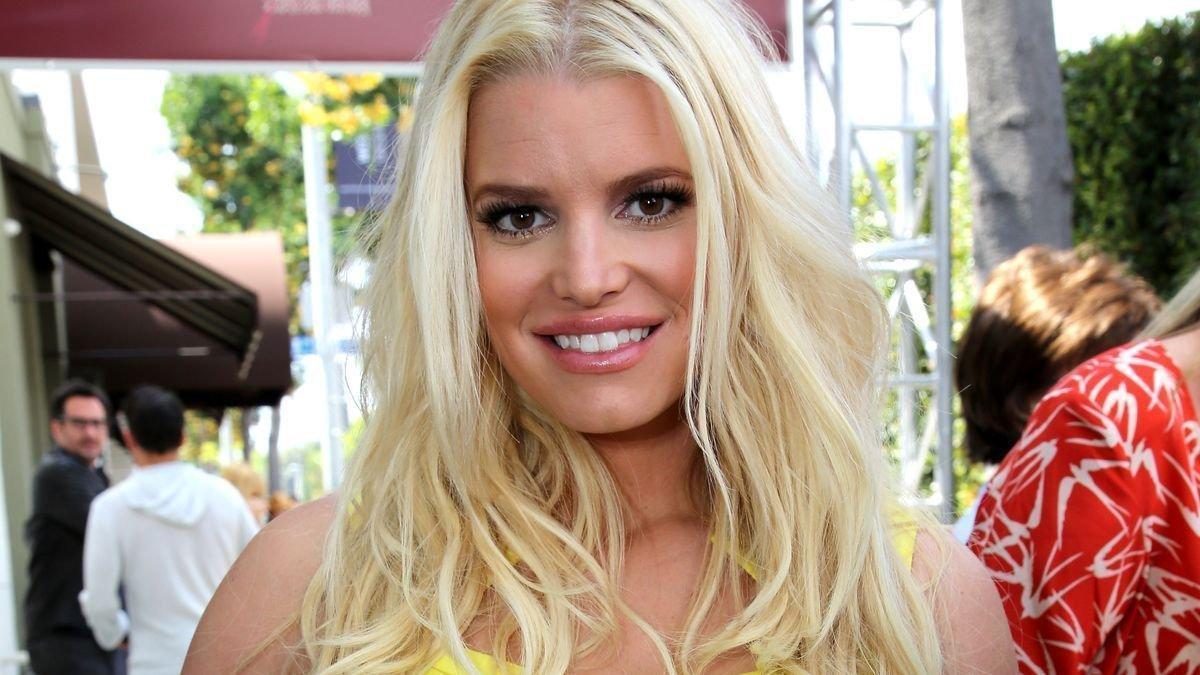 Jessica Simpson's Stunning Daughters Are Twinning Beach Beauties
Jessica Simpson just let her daughters enjoy the limelight, and it's looking good. The 40-year-old entertainment face and fashion mogul is known for shouting out kids Maxwell, Ace, and Birdie Mae on Instagram, but the focus was on the girls ahead of the weekend as the blonde showed how they've grown up. Posting for her 5.6 million followers, the Jessica Simpson Style founder shared a stunning beach snap from the surf, with 9-year-old Maxwell and 2-year-old Birdie even twinning in floral bikinis. Check it out below.
Article continues below advertisement
Beach, But Make It Fashion
Scroll for the photos and no, it's of little surprise that the woman whose clothing line turned $1 billion in 2015 sales had outfitted her girls in the most stylish look around. The Open Book author shared her girls playing at the shore and going double trouble, with a red, white, and floral accent two-piece look donned both by Maxwell (who was holding 2019-born Birdie), and her little sister.
Maxwell shot the camera a gaze and smile, although Birdie seemed a little more fierce as she wrapped her legs around big sis.
Article continues below advertisement
See More Photos Below!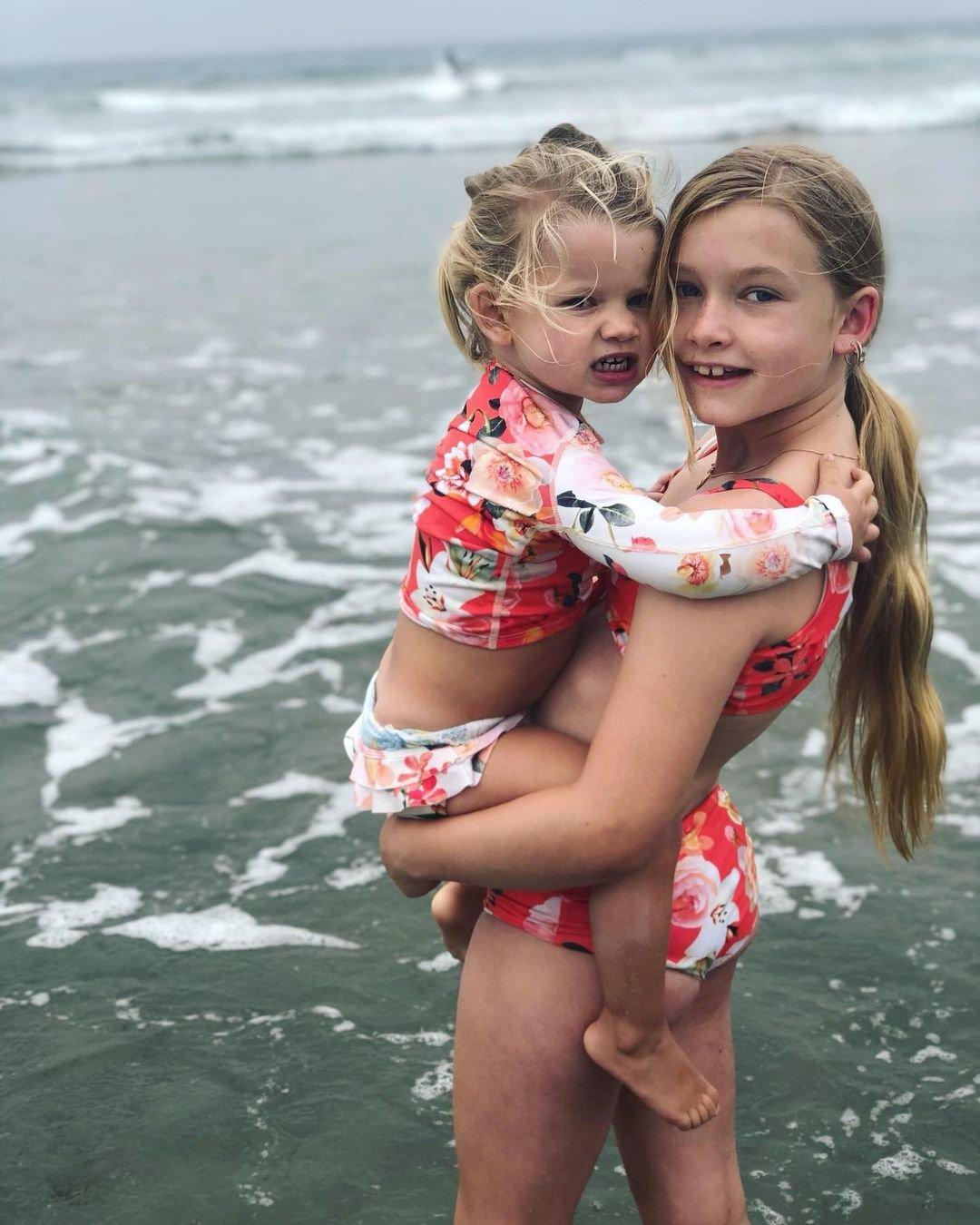 Void of any fancy white sands or luxury hotel parasols, the carefree photo shouted out what Jessica seems to find most important in her life - not the multi-million dollar deals or $11.5 million mansion, but family. The star did, however, give a nod to another celebrity in her caption.
"Ocean Eyes," Jessica wrote, clearly shouting out both the setting and 19-year-old singer Billie Eilish. Quick to leave a like was fellow mother Jamie Lynn Spears, with fans basically going bananas. "They're just too beautiful," one wrote. More photos below.
Scroll For More Photos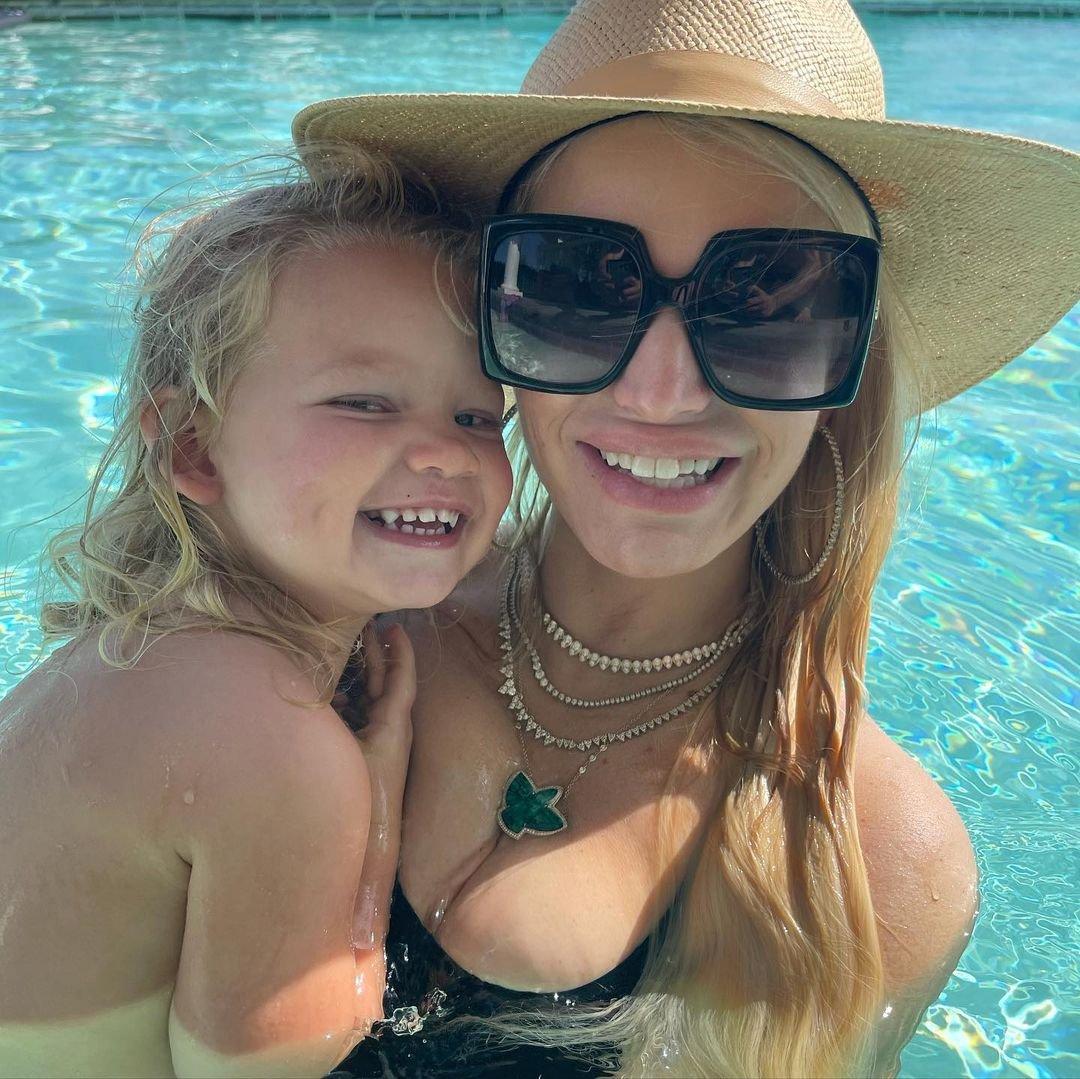 In May, Maxwell turned 9, with Jessica calling saying: "The energy in a room shifts when she enters. Yes, she is the most beautiful I ever did see, but it is the effortless way she holds her power that is unlike anything I've ever seen." The actress is, together with former NFL player husband Eric Johnson, also raising 7-year-old son Ace, fresh from his All-Star baseball award.
Meanwhile, Birdie Mae continues to make headlines for growing up fast, but also for being the last child after which Jessica dropped 100 pounds. More photos below.
Thoughts On The Little One
Birdie this year turned two, and the milestone wasn't ignored, with an Instagram post seeing Simpson write:
"Birdie you are beautiful, loving, hilarious, cheeky, free spirited, observant, honest, shoe crazy, determined, curious, sweet, chatty, thoughtful, giving, clever, creative, adorable, quirky, intuitive and way more independent than your mom. You are knowingly the boss bird to us all."
While Maxwell now designs bed linens for Jessica Simpson Style's homeware range, Birdie has been photographed hanging around the office - of course, mom Jessica jokes that she's boss.