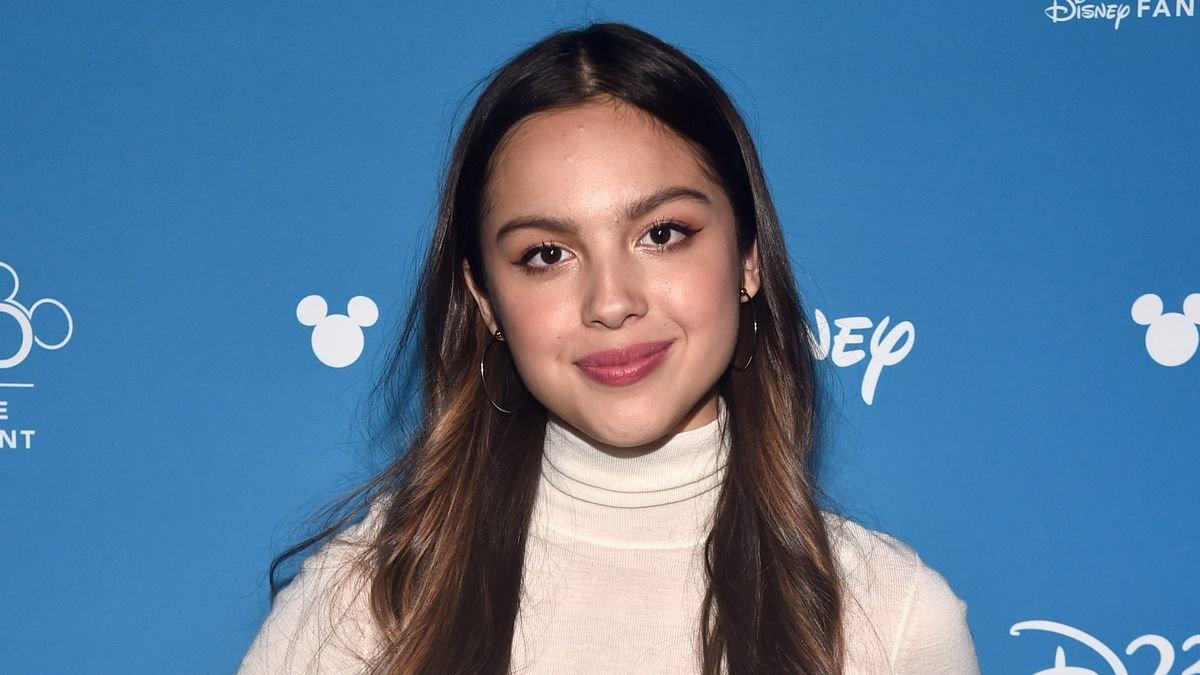 Olivia Rodrigo Channels Britney Spears While Eating Something Sweet
Olivia Rodrigo gave off some major princess of pop vibes in a photo included in a "stupid little dump." The gem was tucked behind a picture of a screen, and all of the evidence suggested that she was on the set of a photo or video shoot. So is the "Good 4 U" singer dropping hints about her next project? Let's take a look at the clues below, along with the outfit that looks a lot like something wannabe Britneys would have rocked circa 1999.
Article continues below advertisement
A Modern-Day Britney Spears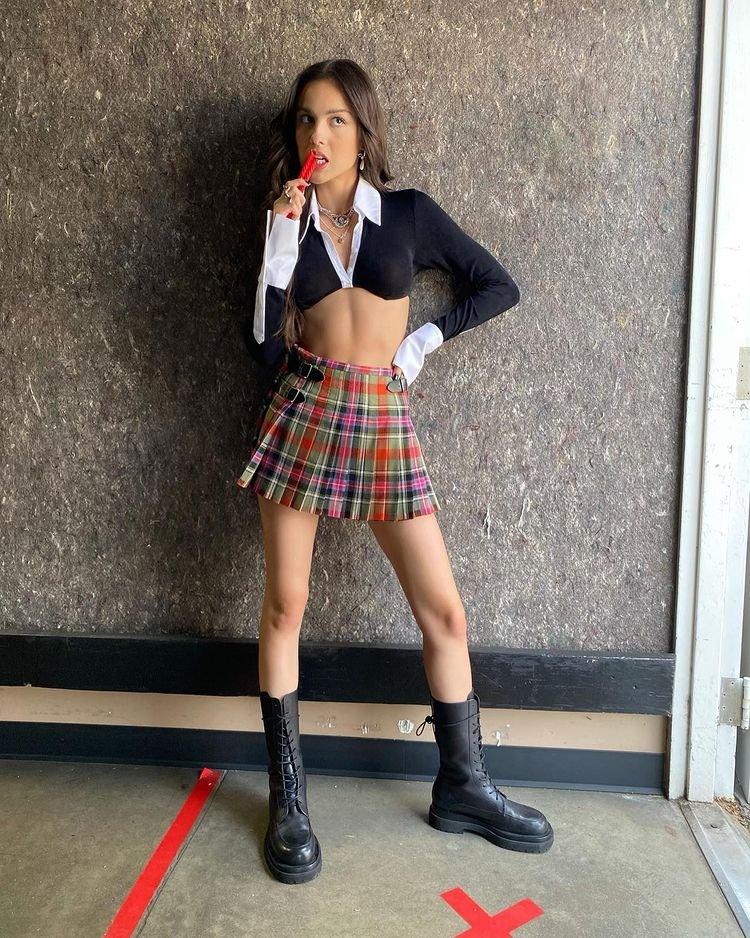 In one pic, Olivia was standing behind a red, X-shaped place mark on the floor. Her outfit was a slightly punk take on the classic schoolgirl look. She rocked a black crop top with a white collar and sleeve cuffs. Her pleated skirt featured a colorful plaid pattern with buckle details on the side. She completed her look with black combat boots, stacked necklaces, and large pearl earrings.
The ensemble was reminiscent of the modified school uniform that Britney Spears wears in her "...Baby One More Time" music video.
A Sweet Addition
Olivia credited makeup artist Molly Greenwald for her beauty look and hairstylist Clayton Hawkins for her brunette locks' loose wave. her style team, Chloe & Chenelle Delgadillo, revealed that her top was from Mirror Palais, her skirt was a Vivienne Westwood design, and her jewelry was from Jiwinaia and Safsafu. One more notable addition to her photo were what appeared to be two red licorice sticks in her hand.
They weren't the only sweet treats included in her slideshow -- the next image showed boxes of Hello Panda products. In her final photo, she was hugging musician Lydia Night.
Is Olivia Working On Her Second Album Already?
As reported by Paper, some fans are convinced that Olivia plans on releasing her second record in the near future, even though she just dropped her first. This is because her freshman album was titled Sour, and she fittingly collaborated with the candy brand Sour Patch Kids. The popular gummies' tagline is "First they're sour, then they're sweet." So wouldn't it be fitting for Olivia to title her next album Sweet? The theory is that it will feature love songs and lighter fare instead of the angst-ridden breakup ballads of Sour that so perfectly captured the agony of one's first heartbreak.
The sugary treats in Olivia's Instagram pics could be small hints that the theories about a sweeter second album are correct. As noted by PopBuzz, she does seem to enjoy playing Taylor Swift's favorite game of creating Easter eggs for her fans, and she previously said that she decided to title her debut album Sour because she was "obsessed with this concept of something really sweet and wonderful just going horribly wrong." Sour is missing the "really sweet" stuff, so perhaps she was saving that for her next record.