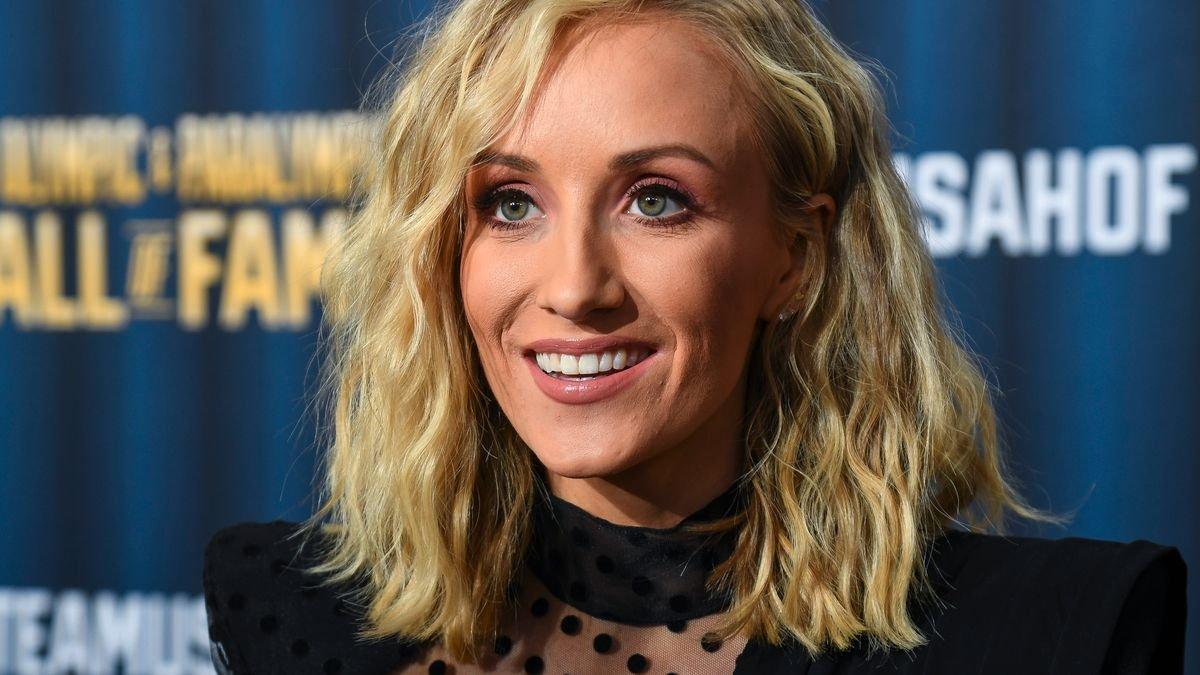 Gymnast Nastia Liukin Delivers Polka-Dot Chic At The Beach
Former artistic gymnast-turned-fashion-icon Nastia Liukin once again wowed with her vintage-chic style in a pair of new photos that captured her on a sandy shore. Snapped right by the frothy sea, the five-time Olympic medalist made waves in a cheeky polka-dot two-piece bikini, putting on a lively display as she went for a barefooted walk.
Nastia's beach style, which famously includes this fabulous Dolce & Gabbana swimsuit in pink, didn't fail to captivate fans' attention, snagging more than 13,600 likes on Instagram. Check it out below.
Article continues below advertisement
Polka Dot Queen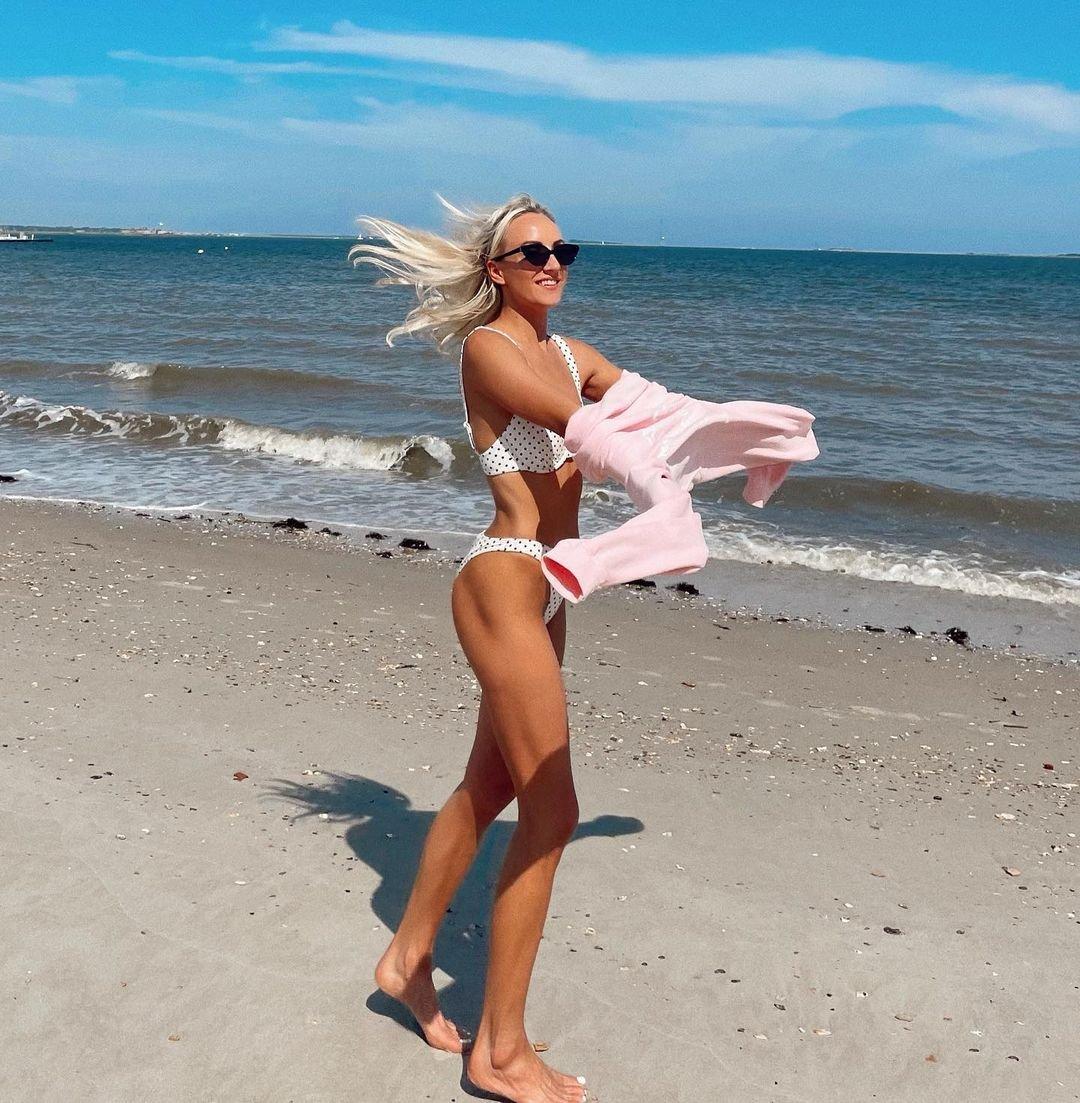 The 31-year-old blond beauty was pictured slipping out of a pastel-pink sweater as she basked in the sunshine and showed off her elegant swimwear. Two photos added to her Instagram account on June 15 portrayed her smiling from ear to ear while struggling to take off the long-sleeved top.
Nastia coordinated her pedicure with her white swimwear and topped off the look with dark sunglasses sporting butterfly frames. Meanwhile, her bathing suit featured a black print that perfectly tied the look together.
Scroll through to see the second snap!
Fun In The Sun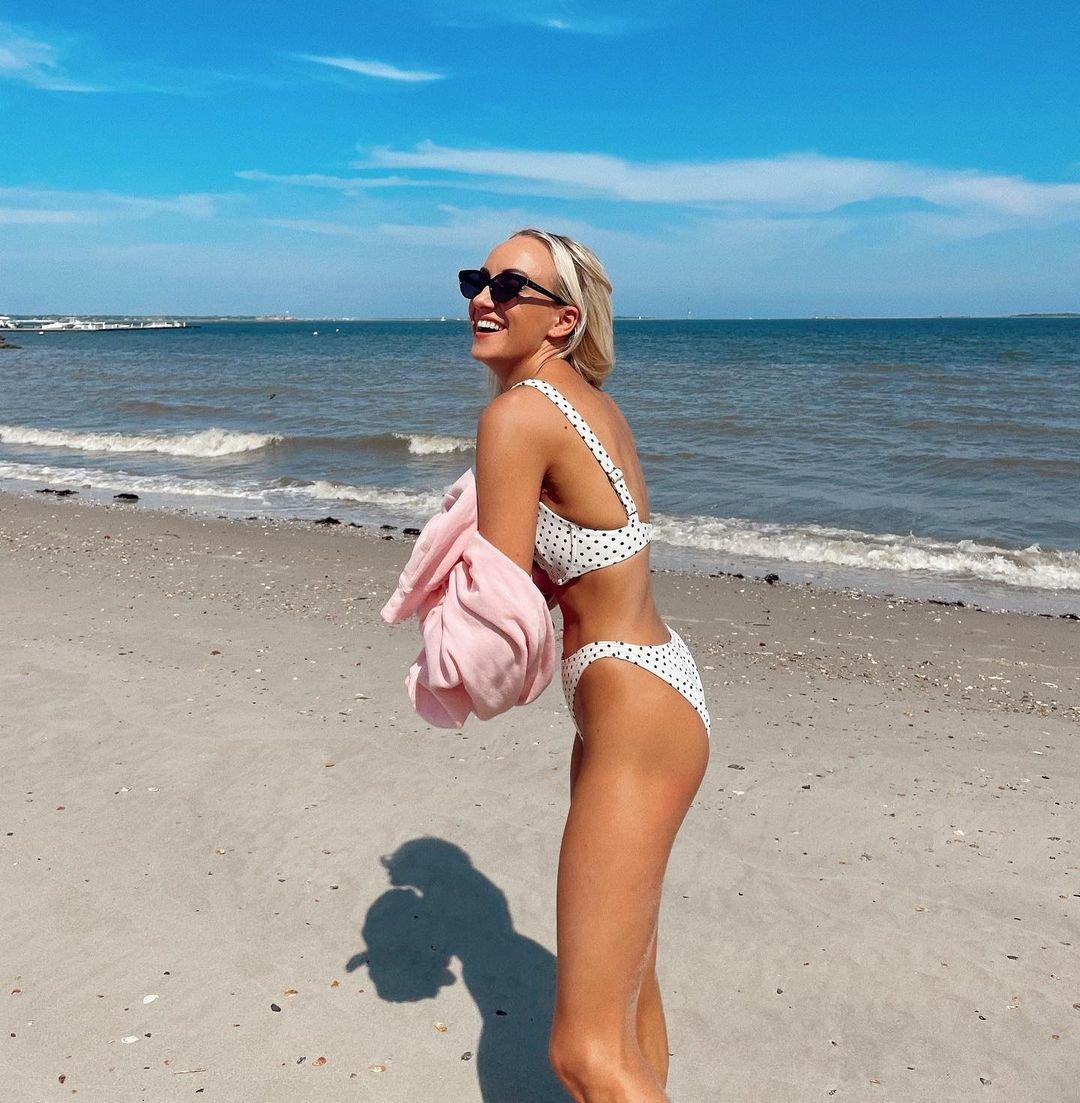 While Nastia didn't reveal her location, the Russian-born gymnast appeared to be wearing the same polka-dot bikini in a triple update from Charleston, South Carolina, dated May 27. In lieu of the pink sweater, she rocked a semi-sheer knitted cardigan in baby blue. Otherwise, the look was virtually the same, right down to her chic sunnies.
"mood, just because," she captioned her latest share, leading one fan to comment: "Favorite mood."
"Struggle to get the sweatshirt on…but make it Fashion," quipped another follower, while others told her she was "gorgeous" and had "the perfect vibe."
Keep going for more photos!
Article continues below advertisement
Serving Style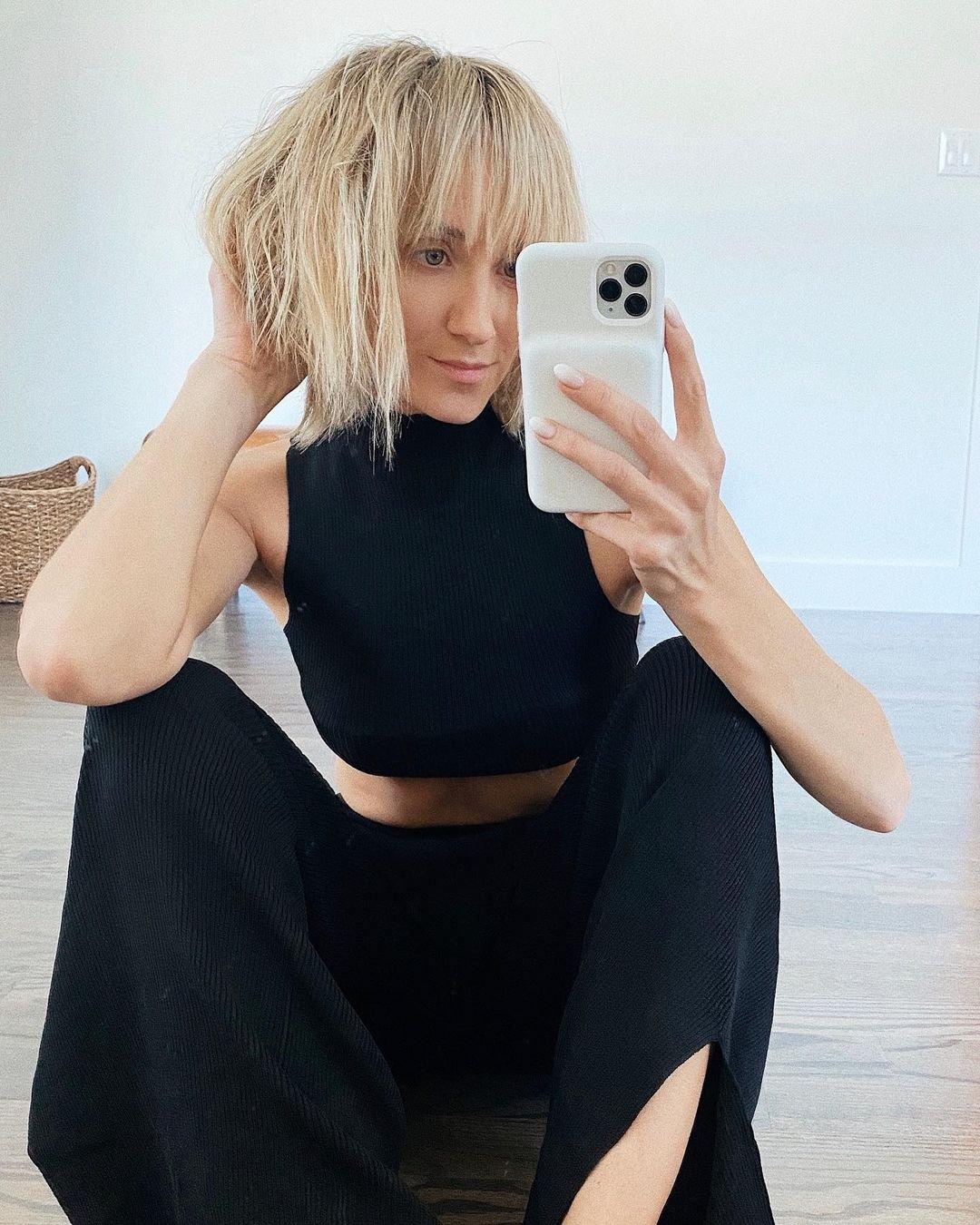 When she's not rocking eye-catching swimwear, Nastia finds new exciting ways to keep all eyes on her while chilling at the beach. Most notably, the 2008 all-around champion was recently photographed in a pink faux-fur coat and no shoes while parading a surfboard on the sand.
"have you ever seen anything more out of place?" Nastia wrote on Instagram, although her caption was surely rhetorical.
Other recent photos from the beach showed her looking phenomenal in a black one-piece swimsuit with a blazer-style, double-breasted print during a Charleston vacation.
Home Away From Home
As reported by The Inquisitr earlier this week, the Texas-based gymnast's strong connection to Charleston has materialized in a newly-released guide revealing all of her favorite spots in the city. Nastia broke the news on Instagram with a triple update wherein she displayed her summer fashion in a vintage floral sundress.
Other summer looks featured lately on her feed have included a Barbie-inspired pink dress with ruffles and polka dots.
Summer vibes were in full swing for the stunning blonde last weekend as well, as she enjoyed a fishing trip with her besties while rocking a Texas flag-print swimsuit.