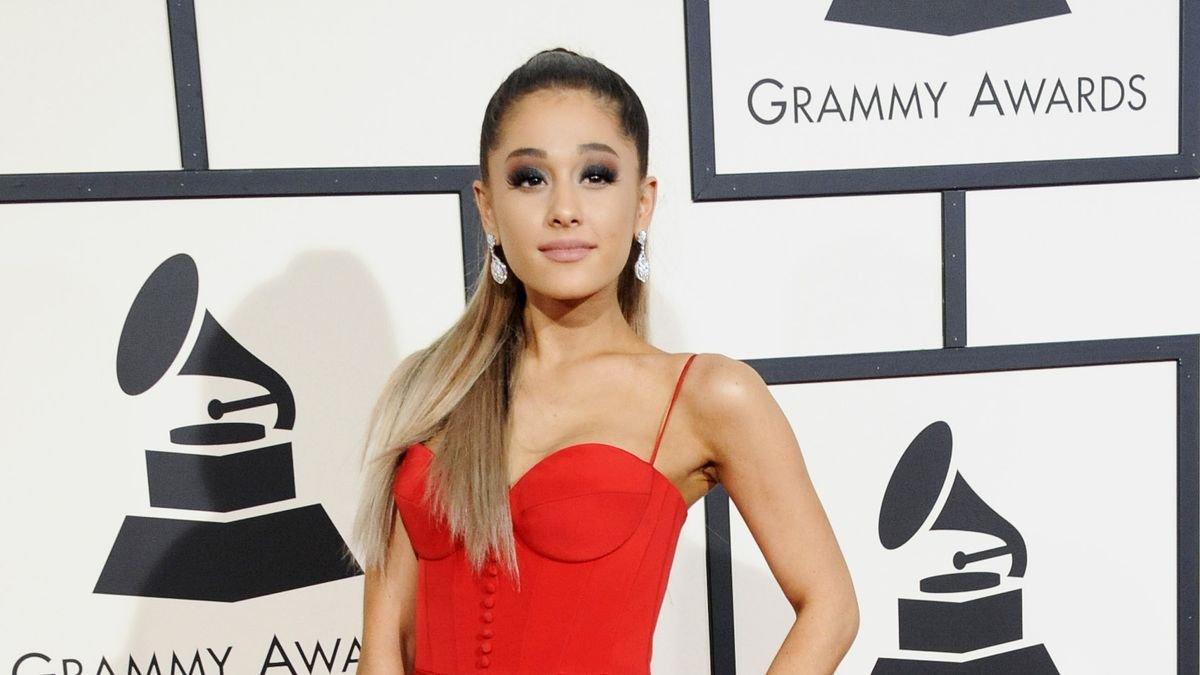 Ariana Grande's Look For 'The Late Late Show' Skit Is Totally Glam!
Ariana Grande delivered some gorgeous vintage vibes, taking to her Instagram page with a stunning photo of her outfit. According to Vulture, Ariana and the talk show host did a Hairspray parody, but with a twist. The 27-year-old actress and singer appeared on The Late Late Show With James Corden Tuesday night to do a hilarious skit entitled, "No Lockdowns Anymore."
Ariana can nail any look, and she appeared on the show in a gorgeous yellow number and matching platform shoes. Check out her latest post below.
Article continues below advertisement
Yellow From Head To Toe
Ariana rocked a stunning, bright yellow dress for the occasion. The garment was made of thick material with a low-cut neckline and short puffy sleeves. The piece also had a belt design that highlighted her tiny waist. Meanwhile, the lower part of the dress was flowy and swayed to Ariana's every move.
The "God Is A Woman" singer rocked yellow stockings with patterns, and a pair of platform shoes in the same color. The footwear was also made of satin material that caused its shiny appearance.
Vintage Vibes
Ariana's accessories for the look included a choker necklace, small hoop earrings, a minimalistic ring, and her engagement ring.
In the first snap, Ariana posed on the couch. She sat on the edge with her thighs closed and crossed her left leg over the other. The singer placed her hands on her knees while she pouted her lips as if giving virtual kisses to her fans. Notably, only half of her face was caught on camera.
Article continues below advertisement
Scroll Down To See The Pics!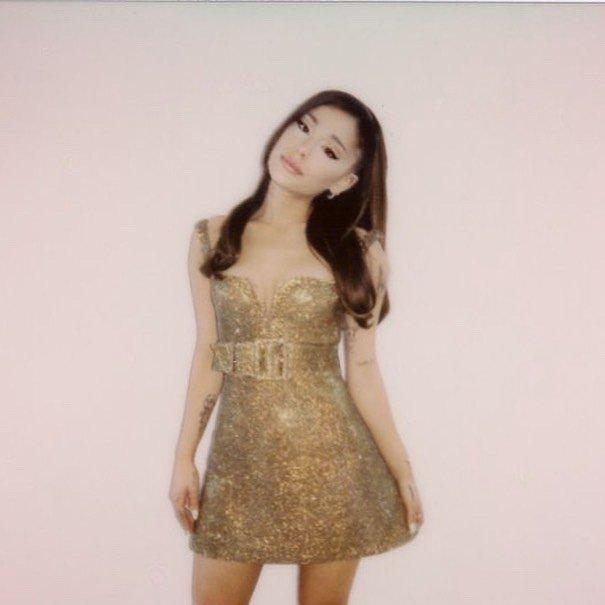 A swipe to the right showed a picture from the skit. Ariana and James were on a hotel luggage cart, looking at each other and singing the lyrics from the parody. In the last photo, the singer took a picture of her shoes and a friend's as she did a peace sign.
A day ago, Just Jared reported on Ariana's new perfume, which was inspired by one of her iconic songs. The Victorious actress also shared some details on social media.
She Got Over 6.3 Million Likes!
In the caption, Ariana shared that she was having "fun" with her pal James, and urged her followers to watch the evening show. She also added a special message, hinting at a "special, heart attack provoking cameo."
The post has been well-received by Arian's legion of fans, and it has racked up over 6.3 million likes and more than 31,900 messages. Her followers dropped various emoji, while others told her how beautiful she looked.
"Versace GOLD. She want it, she got it. Can't wait to see this!!!!" renowned Italian designer Donatella Versace wrote.