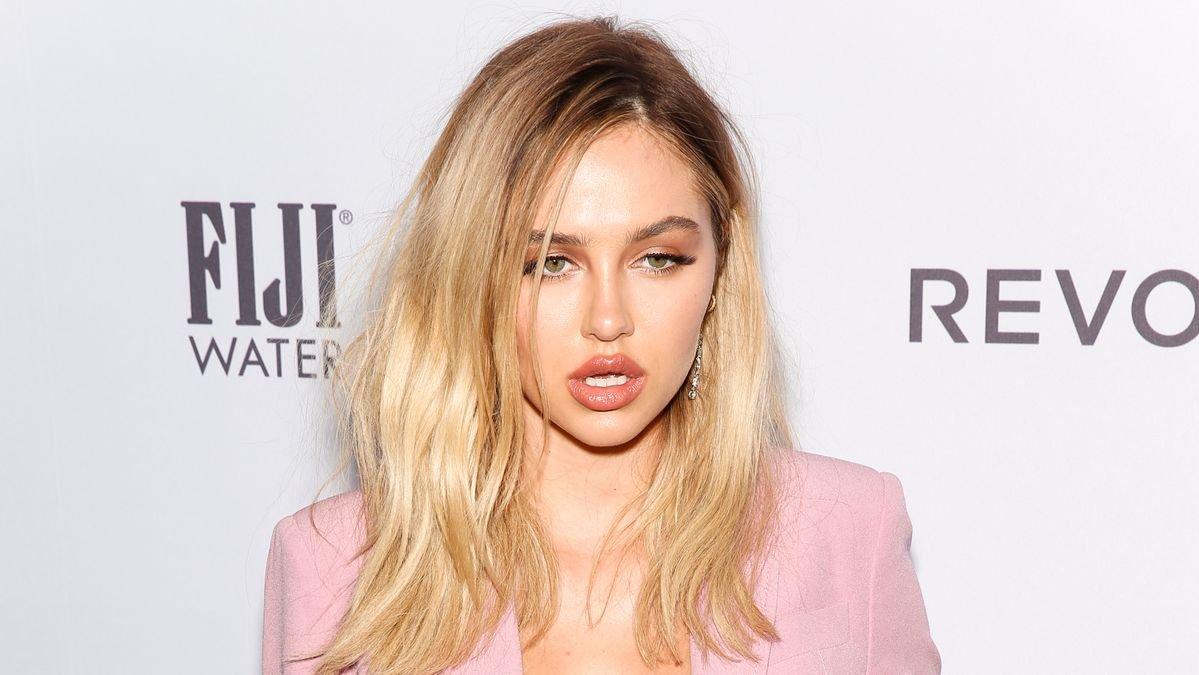 Delilah Hamlin Tries To Get A 'Coconut' As She Pretends To Be In 'Naked And Afraid'
Delilah Hamlin continues to wow her fans with her stunning vacation pics. The daughter of Real Housewives of Beverly Hills star Lisa Rinna and actor Harry Hamlin, went on a recent trip to Mexico for her birthday.
On Monday, June 14, Delilah posted four snaps for her 1.4 million Instagram followers. The snaps showed her clad in a bikini and showcased her tree climbing skills to the world. The model was trying to grab a coconut from a nearby tree. According to the caption, she pretended to be in Naked and Afraid in order to complete her goal, and she was indeed successful.
Article continues below advertisement
Picture-Perfect
In the first photo, Delilah posed inside an open hut. She stood with her legs slightly parted as she held on to the strings of her bottoms. The influencer looked to the side with a pensive expression. A swipe to the right showed Delilah walking away from the camera and toward a coconut tree. In the third pic, the 23-year-old was trying to climb the said tree. But because her height was substantial to reach the fruit, she did a tip-toe as she leaned on the tree and reached for the coconut.
Scroll Down For The Pics!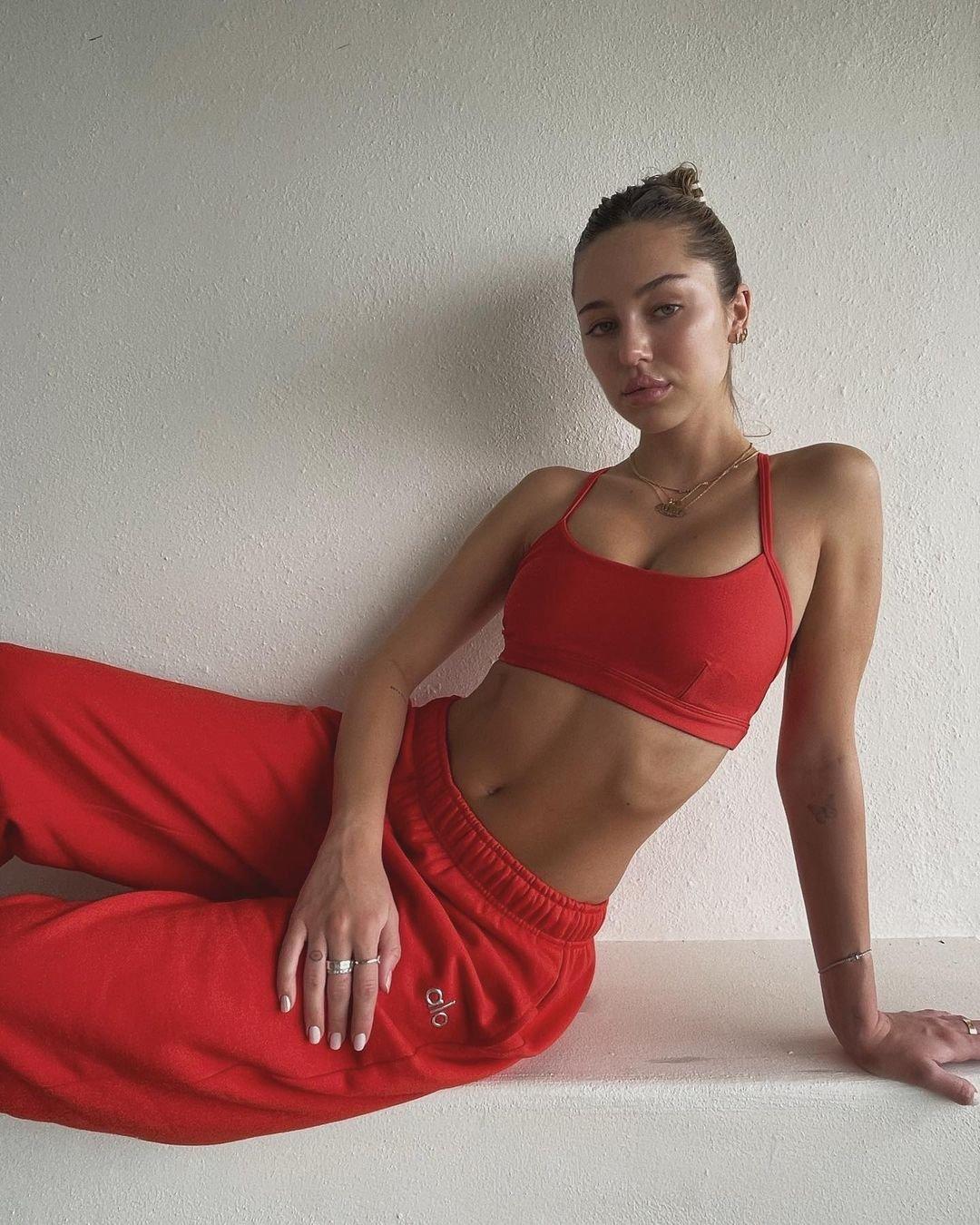 Delilah sported a printed two-piece set. The top featured ruched triangle cups and a low neckline that exposed her chest. Thin straps went behind her neck, accentuating her shoulders and arms. She sported matching bikini bottoms with strings that tied on the sides of her hips. Like the top, it also had a ruched design. It is also important to note that the swimwear set showcased her flat stomach and flawless legs. Scroll down to see the pics!
Article continues below advertisement
An Escapade In Tulum
Delilah went to Tulum to celebrate her 23rd birthday. She was joined by a couple of friends and her boyfriend Eyal Booker. According to The Things, the lovers have been dating for almost two years, and they have been very open about their relationship on the internet. Unlike her sister Amelia, who got a lot of hate from dating an older guy (Scott Disick), Delilah's fans applaud her for having a romance with a guy closer to her age.
Happy & In Love
The Daily Mail also caught Eyal and Delilah kissing during their dreamy vacation. The two have also packed on the PDA wherever they go, so there's no surprise there.
Among her Instagram followers, many were quick to comment on the model's post. In less than 24 hours of going live on the social media app, the new share received over 20,700 likes and more than 50 comments. Fans and fellow models flocked to the comments section to drop numerous notes for the model. She definitely got plenty of compliments and praises.
"You look fantastic," one of her followers commented.
"So beautiful," gushed another fan.