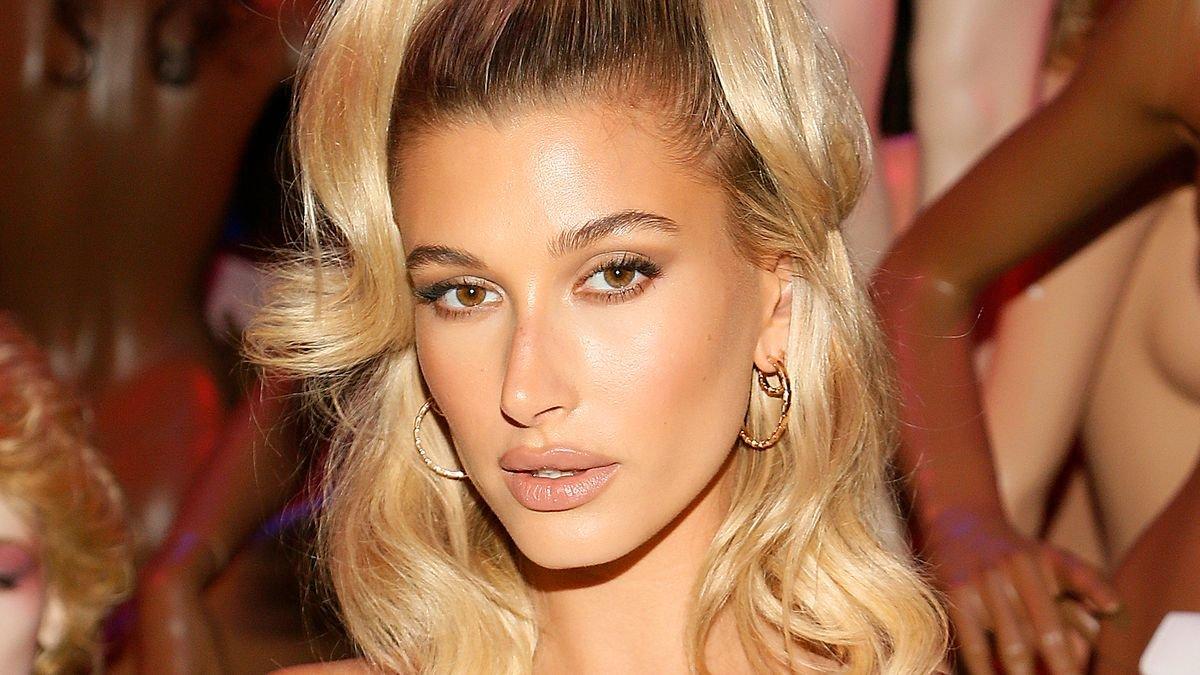 Hailey Bieber Rocks Triangle Bikini With Jelly Bean Pool Floatie
Hailey Bieber is welcoming summer and bikini season with a mammoth Instagram post. The 24-year-old supermodel and wife to "Peaches" singer Justin Bieber caught herself over 1.7 million likes this week for a massive update coming right from the pool, with the "friendventures" given an official kick-off as the sun shines. Posting for her 35.4 million followers, the Arizona native shared photos from her store visits to her meals, and she even whacked on a zebra-print bikini in a following update. Check it out below.
Article continues below advertisement
It's Officially Summer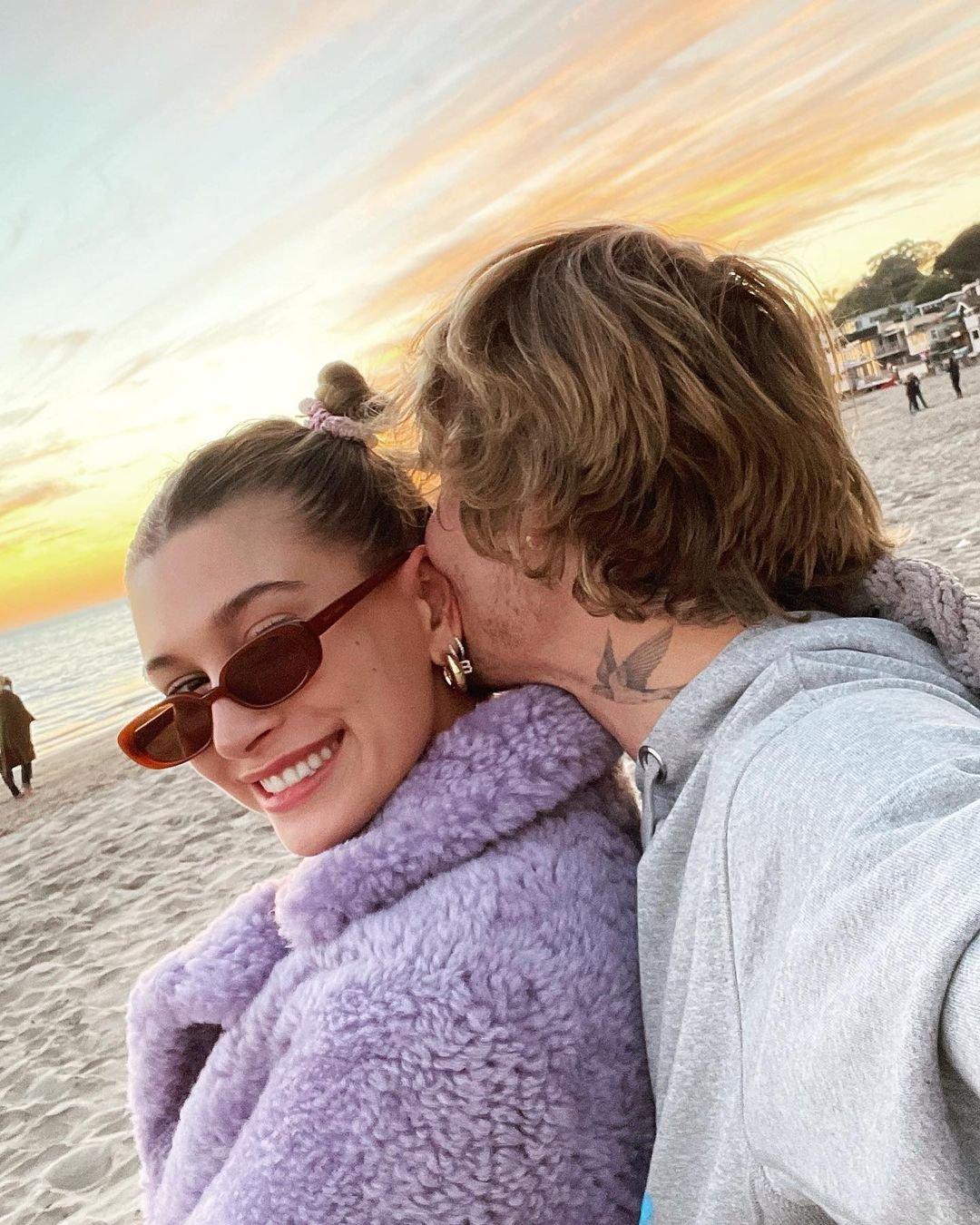 Scroll for the photos. Hailey, who has been making headlines for hitting up L.A. dinner spots with Canadian-born husband Justin, shouted out the good weather and everyone's favorite time of year with a photo dump, one opening with the Levi's face plonked on a large floatie as she flaunted her super-long legs and golden tan.
Wearing a tie-dye and halterneck bikini as she shaded her face from the beating sun, Hailey showed off her pool perks, not limited to some stylish and snazzy water gear.
See The Photo Below!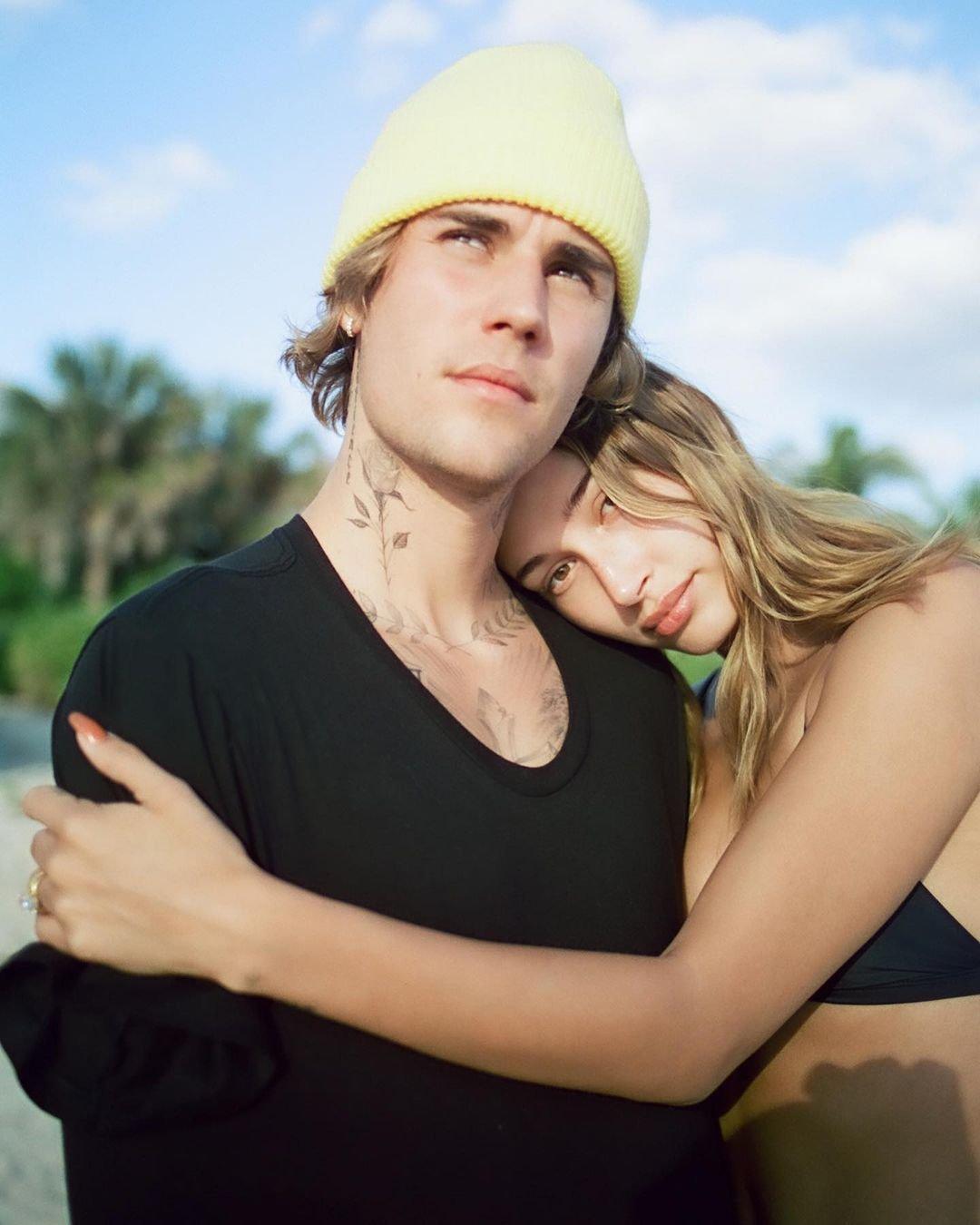 The blonde, herself bobbing around on a blue floatie, was seen near a circular round ring one covered in jelly bean prints. The next shot showed Baldwin enjoying a desert picnic with a friend - shorts and a tank completed an unfussy sneaker-clad wardrobe here as the star enjoyed her takeout lunch.
Anyone swiping far enough then saw the star in an ocean-view pool and back in a blue bikini, one arguably more revealing than her opening one. Swipe below for the full gallery - scroll for more photos.
Article continues below advertisement
Scroll For More Photos
"Let the summer friendventures begin," Hailey wrote to caption the shots. Hailey was then snapped by the paparazzi and back to the grind just yesterday as she hit up West Hollywood for an energetic workout and outfitted in an olive sports bra, cute matching shorts, a wrap-a-round white sweater, plus the shades that are her trademark.
Also visible was the fist of a diamond ring Justin proposed with back in 2018 as he whisked her off to The Bahamas and asked her to marry him. More photos below.
Speaks Out On Paparazzi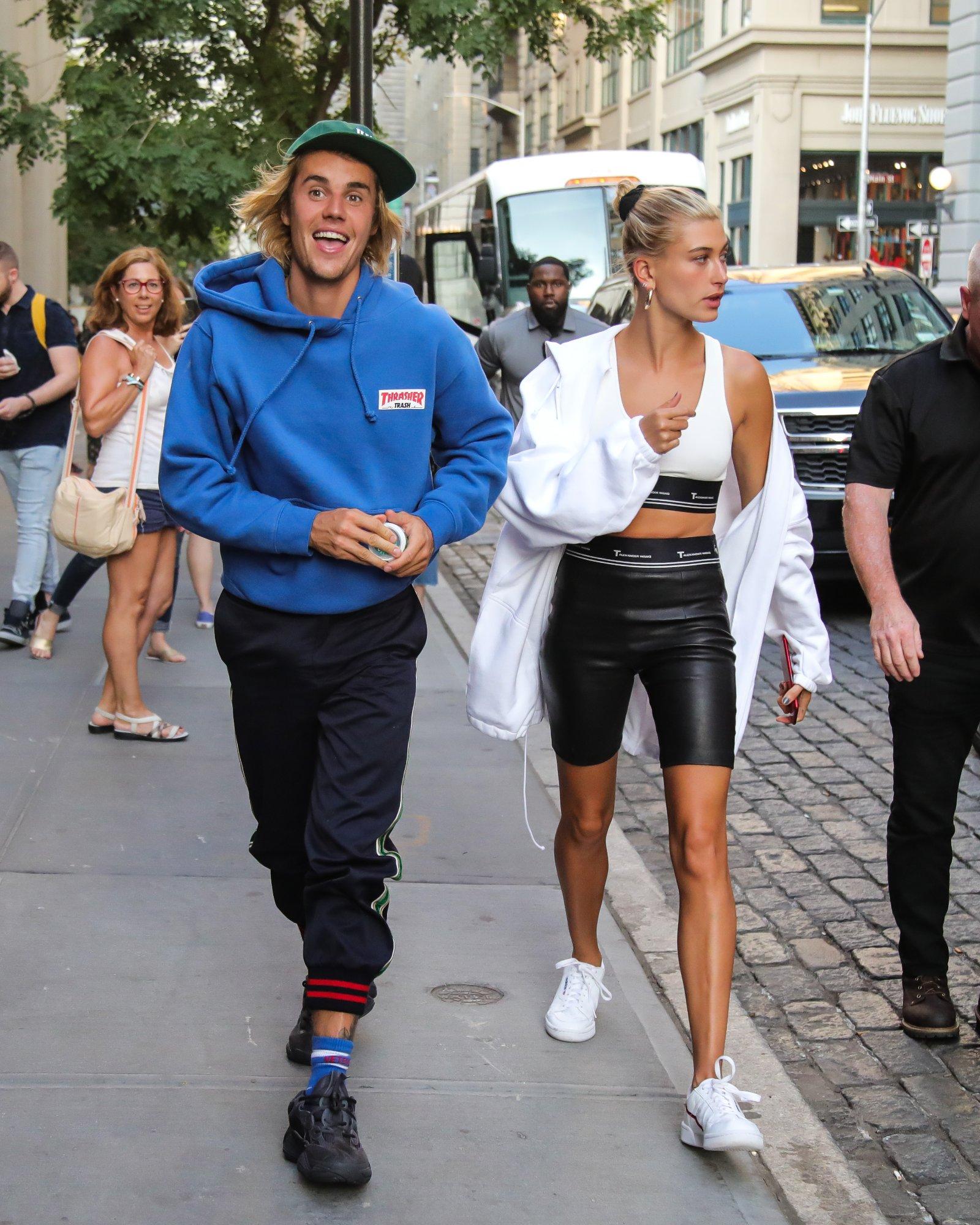 Hailey, photographed solo, with Justin, often with model Kendall Jenner, and seemingly unable to escape the paparazzi, told Elle:
"But one thing I do like is that the paparazzi can't see your face. I'm a young woman, and it's very weird having all these grown men following you around all the time. I'm still not used to it, and I don't think I ever should be used to it, because it's weird and not normal."
"Honestly, I may never stop wearing the mask in public, let's just put it that way," Bieber added.